Want to create a business or personal blog and don't know where to start? In this guide on how to create a blog, we will see what steps to follow starting from choosing the topic to the platform to use.
We'll see how to create a blog for free (along with the pros and cons of this choice), how to choose the perfect domain for a blog and what considerations to make when choosing a hosting plan. Then we'll see what steps to follow to install the platform and start creating our blog.
In the second part, we will focus on the actual implementation and see how to customize the blog's appearance, structure and functions. In particular, we will focus on the most useful plugins and, in addition to looking at where to find extensions based on the CMS chosen, we will see specific examples of WordPress plugins.
Last but not least, we'll look at some practical tips on how to set up a blog and earn money, and what to keep in mind about required disclaimers, cookies, and GDPR.
But first, let's take a look at what types of blogs exist and what are the most interesting trends about content posted on blogs on a daily basis.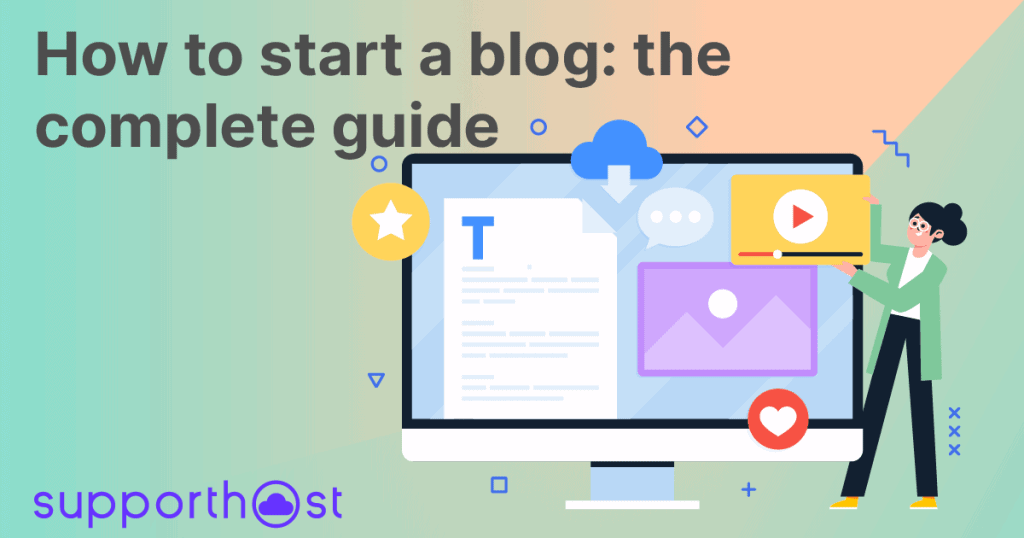 How to create a blog: what kind of blog do I want to create?
One of the first questions you need to answer about how to create a blog is how many types of blogs there are.
Mainly we can recognize two major categories: personal blogs and professional or business blogs. What's the difference?
What is a personal blog?
A personal blog can be used to talk about one's experiences, lifestyle or a topic that we are passionate about and about which we have knowledge to share.
Therefore, to know how to create a personal blog, always start from the choice of the topic. Some examples of personal blogs:
fashion blogs (latest trends, lifestyle)
cooking blogs
travel blogs
fitness blogs
animal blogs
blogs about video games, movies, books or tv series
guides and tutorials blogs
What are the characteristics of a personal blog?
It can be a full-time activity or a hobby to pursue in your spare time.
It is usually written by one author, but you can include contributions from other people (usually other bloggers) with guest posts.
What is a company blog?
A company blog can be created as a stand-alone site or as a section of the company's website. As you can imagine, the goal in this case is to promote the company's services or products.
At the same time, corporate blogs also serve to raise brand awareness and customer trust.
While a personal blog doesn't necessarily have a purpose and isn't created with the goal of earning money online, a business blog, on the other hand, must have clear goals.
This requires basic requirements:
Knowledge of the topic (this prerequisite actually applies to a personal blog as well, there is no point in starting a cooking blog without having adequate knowledge).
Drafting an editorial plan.
Promotion.
Starting a blog in 2022: statistics and trends
Before we get into the meat of our guide and see how to create a full-fledged blog, let's look at some interesting statistics that can help us understand how blogging trends are changing.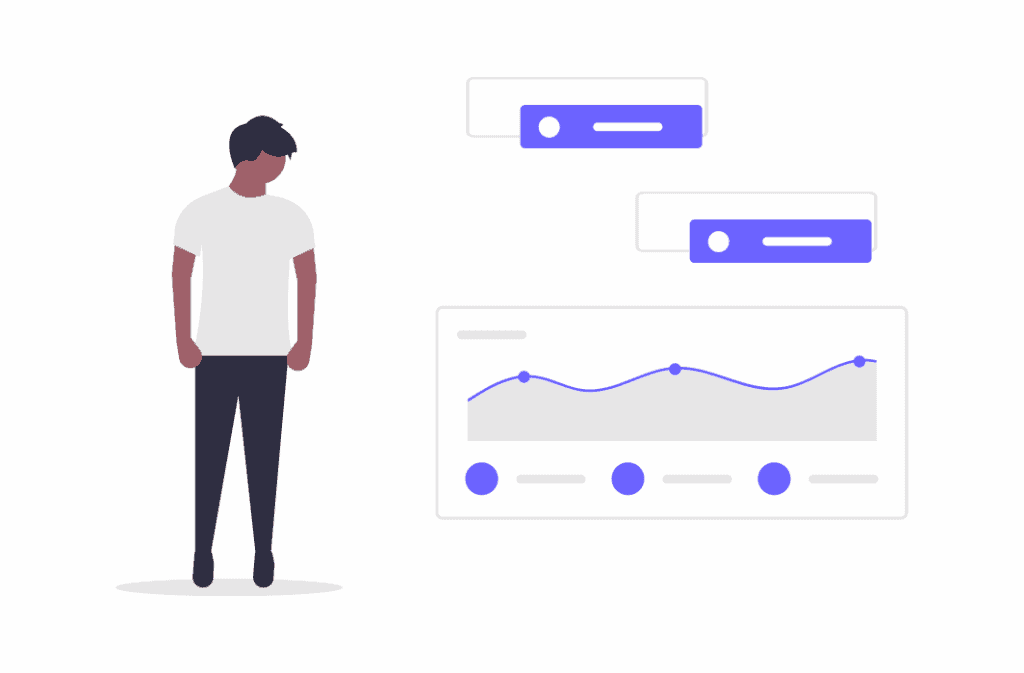 Out of 1.9 billion websites, there are over 600 million blogs that publish 3 billion articles each year. (GrowtBadger, 2022)
The average length of blog articles has been gradually increasing in recent years. From the statistics of OrbitMedia here is what the average length has been in recent years:
2017: 1142 words
2018: 1151 words
2019: 1236 words
2020: 1269 words
2021: 1416 words.
These numbers confirm that longer posts (long form content) have better results and perform better in terms of SEO.
But besides length what content brings the most traffic?
HubSpot correlated the length of post titles with the number of visits noting that:
the content that generates the most traffic has on average between 11 and 13 words
titles that have between 6 and 10 words also bring traffic
traffic gradually decreases for longer headlines longer than 14 words.
What about article format? What content is the most popular? Orbitmedia's 2021 report shows that:
the most appreciated format is that of informative articles, those that overseas are defined as how-to posts (76% of bloggers rely on this format)
followed by lists and guides (54%)
Approximately 41 percent focus on news and trending topics.
How important are images and multimedia content within articles?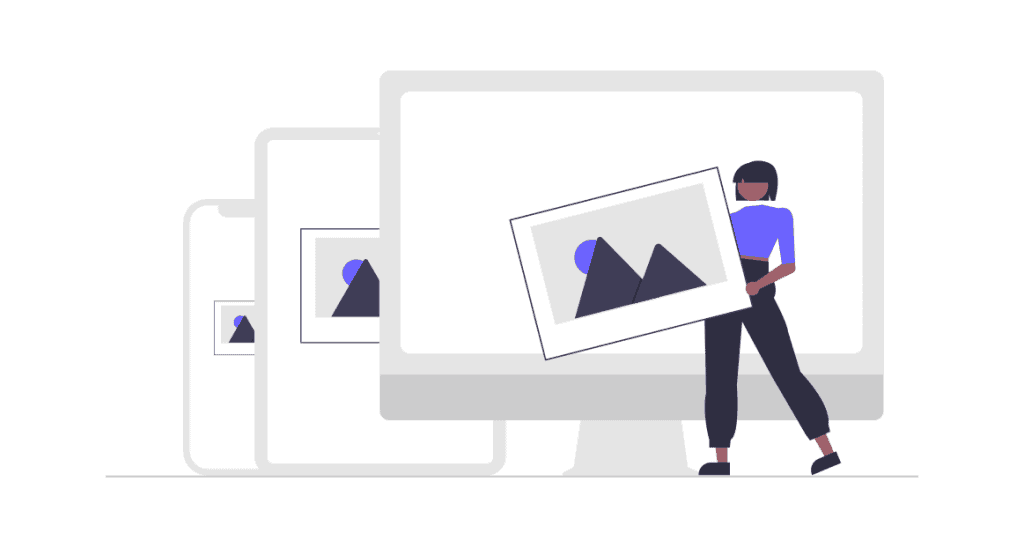 Articles with relevant images get 94% more visits than articles without images (MDGAvertising).
90% of bloggers use at least one image within each article, while only 25% include videos (OrbitMedia).
On average, 47% of articles include 2 to 3 images, 22% include 4 to 6, while only 4% exceed 10 images (OrbitMedia).
How to create a blog: preliminary steps
What do you need to do in practice to create a blog from scratch? In this part of our guide we are going to see how to create a blog step by step.
We will understand how to create a blog for free and examine the advantages and disadvantages of this type of solution. We'll try to answer one of the questions you may have asked yourself before you started reading this article: can you create a free blog and earn money?
First, though, let's see what the preliminary steps are to creating a successful blog.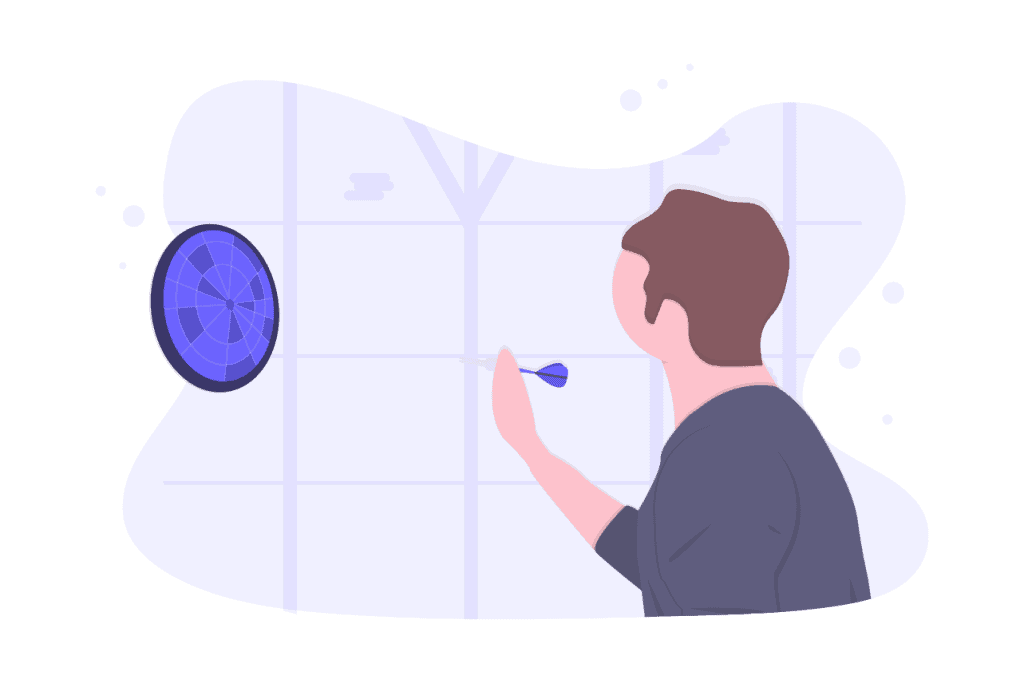 Specifically we will see:
How to outline your goals. Why are you starting a blog? What do you expect to accomplish?
How to choose a topic. What will your blog be about? What do you need to take into consideration when choosing?
How to choose the platform. Does it make sense to start a free blog? What are the limitations of free platforms? What is the most widely used blogging platform?
Defining objectives
Before asking yourself how to create a blog you should know how to answer another question: why start a blog?
Whether you want to share your knowledge on a topic, express your opinions on the subject, or let people know about your services, the first thing to do is to clarify your motivations for wanting to create a blog.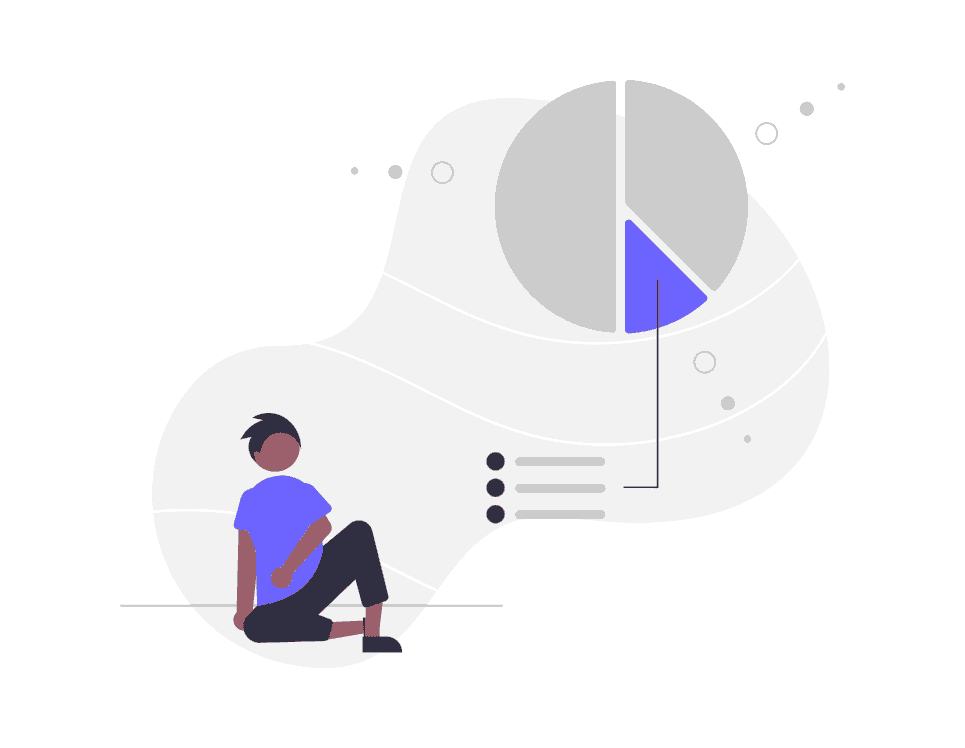 The next step is to define the topic you want to cover.
Choosing a niche
If you already have a company or business, it's easy to define the topic to be covered.
Let's take a practical example with our case. SupportHost is a hosting company so the topics covered in our blog focus on web marketing, web hosting, website optimization, SEO and troubleshooting.
But how do you choose a macro topic if you've decided to create a blog from scratch?
The best method is to make a list starting with your interests and passions. You can include what you like to do in your spare time, the interests you cultivate and the topics you already have a good knowledge of.
At this point you need to take a step back and figure out which of the topics on the list piques your audience's interest.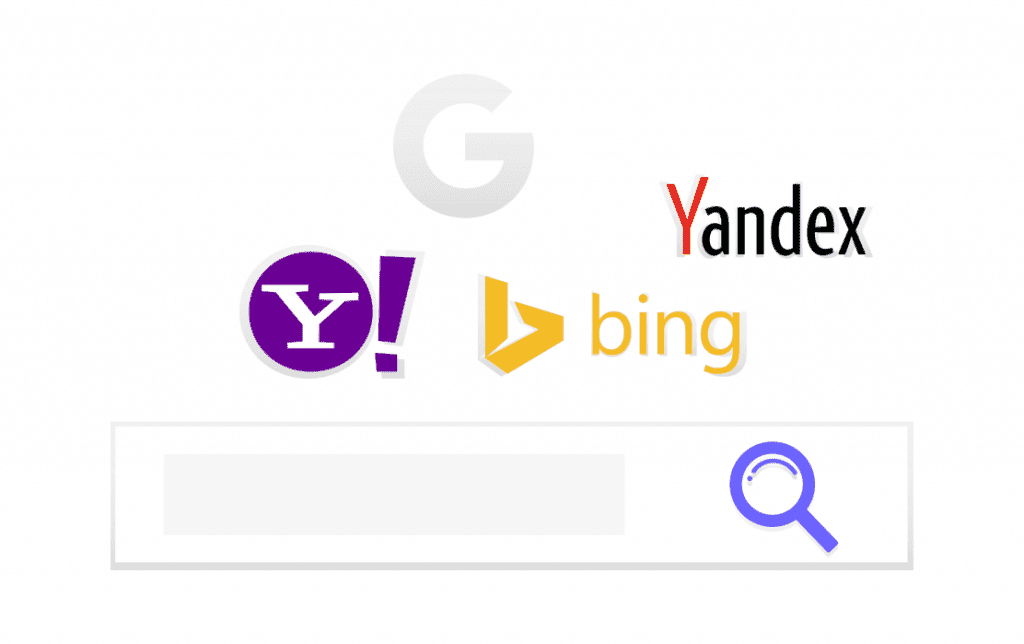 Let's take the case that you have thought about starting a blog about Thai cuisine. Before you start you should be sure that the topic you choose has enough potential, especially if your goal is to have a blog that is successful and earns money.
We will come back to the topic choice in the section on how to create a blog and earn money.
Choosing the platform
After finding the topic you want to cover, the next step ahead of you is to figure out how to create a blog in practice.
This means it's time to choose the most suitable platform, and here you are presented with another choice: create a free blog or choose hosting to create a standalone blog?
Let's see what are the main free platforms for creating a blog and what are the advantages and disadvantages of this option.
How to create a blog for free
There are several platforms to create a blog for free, including WordPress.com, Blogger, Tumblr and Wix.

Check out our article for a direct comparison Wix vs WordPress and to understand what the two platforms offer for blogging.
But is it really worth it to create a blog for free? What are the results you can get from starting a blog at no cost? Let's analyze together advantages and disadvantages.
Advantages of having a free blog
What are the advantages of choosing a free platform to start our blog?
Does not require investment
You won't have to pay for the platform used or the hosting plan, you won't have costs for the domain or maintenance.
Ease of use
Free blogging platforms allow you to create a blog from scratch quickly, with no prior or technical knowledge required.
This means that you will have tools that make it easier for you to create your site. One example is the Wix Editor and the Wix ADI feature that simplifies site creation.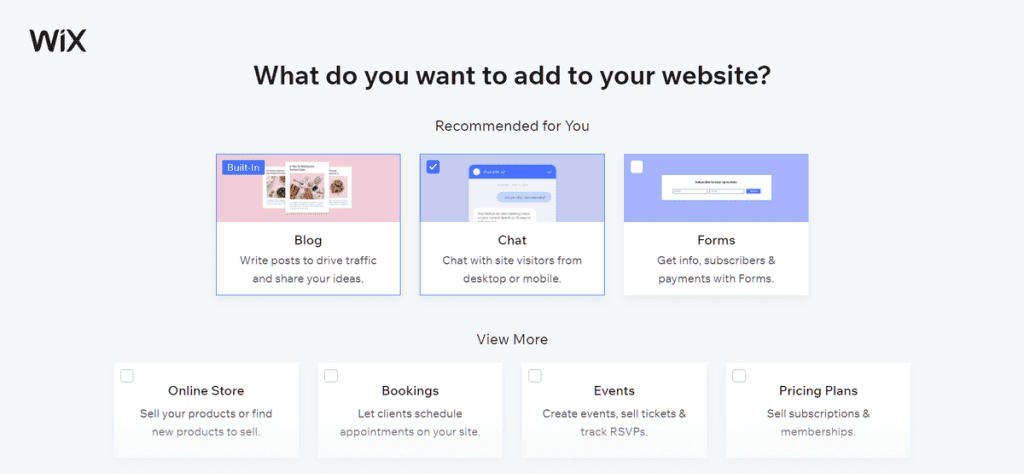 Plus, you won't have to worry about security and site updates either.
However, this is actually not an exclusive advantage of free platforms. In fact, you can focus only on content and leave all the technical issues to a third party, even if you choose a managed WordPress service.
Upgrade Possibilities
Many of these services allow you to start with a free plan and upgrade to a paid plan to unlock other features, such as having a custom domain.
It should be noted, however, that this possibility effectively cancels the first advantage, that is, the blog is no longer free.
Disadvantages of having a free blog
The disadvantages of creating a free blog could be summed up in one word: limitations.
Resources
For obvious reasons, a free blog can't offer you unlimited resources. This means that your available space and bandwidth will be limited.
Customization
The second disadvantage is the lack of customization. Free solutions often don't allow you to customize the blog as you want. For example you can only use some themes or only some plugins.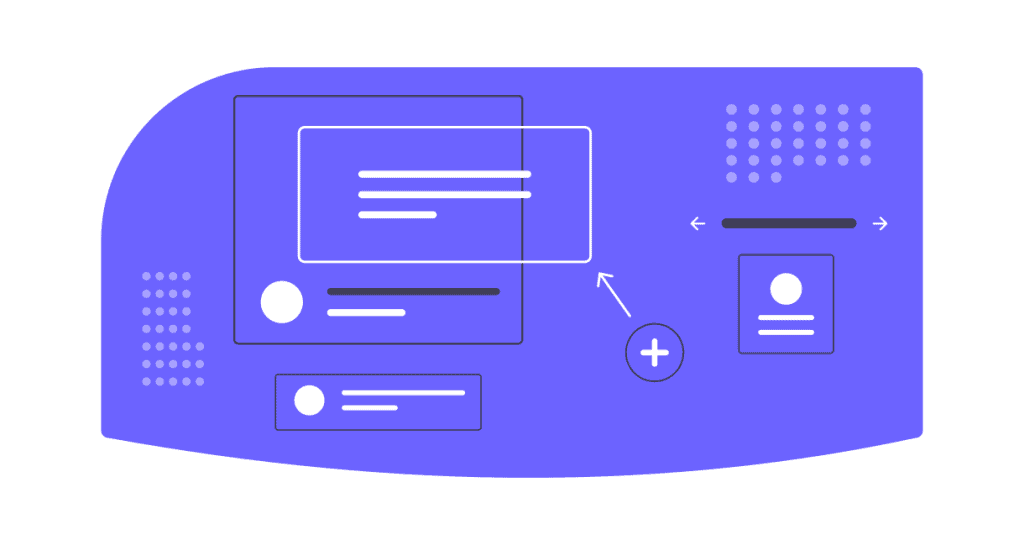 Another key difference between a free blog and a professional solution is the domain. Free platforms don't allow you to have a custom domain, but they do include a free domain that looks something like this:
username.wixsite.com/namesite.
Is it better to have a free blog or a professional one?
What is the alternative to creating a blog for free? Choosing a professional solution, that is, choosing a hosting and a platform to start creating your blog.
Now that we've seen the advantages and disadvantages of a free blog, you'll have realized that this type of solution can only work well in certain cases.
Creating a free blog may be an option to consider if you want to try out a blogging platform before you get started, or if you want to start a blog that you can only devote yourself to in your spare time.
In all other cases, if you want to create a professional blog, have no limits in customization and especially not be forced to start from scratch when you realize that the solution you had chosen was tight, you should rely on a hosting provider and create your own blog.
What if you've already created a blog on a free platform and want to upgrade to a self hosted solution?
In this case you can switch platforms, if you find yourself in this situation you might need to check out our articles on how:
How to create a self-hosted blog
If you want to know how to create a blog using a self-hosted solution you must always start with the choice of the platform. So let's see what are the main solutions to choose from.
For creating a self-hosted blog you can rely on open source CMSs. The main alternatives are: WordPress, Drupal and Joomla!
You can find a comparison of these three alternatives in our article on how to create a website.
Let's look at a quick comparison in numbers here.
WordPress is used by 43.2 percent of sites, and there was a 9.3 percent increase in usage in 2021 alone. (w3techs)
Of the total number of websites Drupal is used for 1.3%, while 1.7% of the sites are based on Joomla, recently surpassed by Wix used in 1.9% of the cases.
Also growing rapidly by 2021 is Shopify (a hosted solution among the top options for create an e-commerce site) used in 4.4 percent of sites.
How to create a blog
In this new chapter of our guide on how to create a blog, we will see what are the steps to follow in practice to create a blog with WordPress, Drupal or Joomla.
Specifically we are going to look at:
How to choose a theme for our blog. Where do I find themes by platform?
What are the most useful plugins for a blog and where to find them depending on the CMS you choose
How I create the blog structure and how I write content.
First of all, however, let's see how to go about registering a domain, choosing a host and install the chosen CMS.
Choosing a domain name
To create a blog, you will need to choose a domain name. An internet domain is the name that will be used by users to connect to your website.
As we said before, if you've decided to create a blog using a free platform, you'll typically have a free domain available that's not fully customizable.
To get a professional domain name, on the other hand, you have to register a domain after verifying that the name you choose is among the free domains.
You can choose a name that reminds you of the topic you want to cover or that recalls the brand, in the case of a personal blog you can also choose a combination of first and last name.
When choosing a domain name, you need to keep in mind a few rules that help you make the name you choose easier to remember:
choose a name that is short and easy to remember
focus on a name that is easy to spell and pronounce
Avoid choosing a name that is too similar to an existing domain.
Domain extensions for a blog
In the case of a blog, you have several alternatives for choosing the extension (or top-level domain).
One of the most popular solutions is to use the .com domain, particularly suitable for commercial blogs.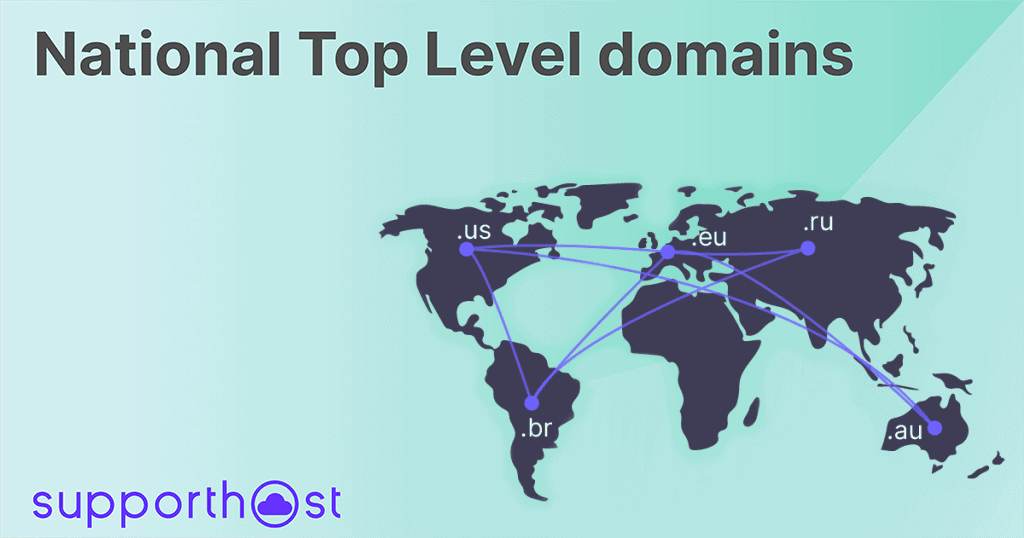 There are those who choose to use national extensions such as .it for blogs intended for an audience residing in Italy or .co.uk for Great Britain.
Finally, there are the new top-level domains (NgTLD) including the extension .blog, created to identify blogs.
Choosing A Host
We have talked about the choice of domain, but not about the domain name registration itself.
Essentially you have two options:
register your domain and host with separate providers
Choose a host and register a domain name with the same provider.
If you have any special needs, you can maintain hosting and domain services with different providers, in other cases it is easier to choose one provider.
In our case all plans from shared hosting to semi-dedicated hosting plans, up to VPS cloud hosting and dedicated servers, include the free domain.You just need to register it when purchasing the plan.
Choosing the best plan for your blog depends on several factors.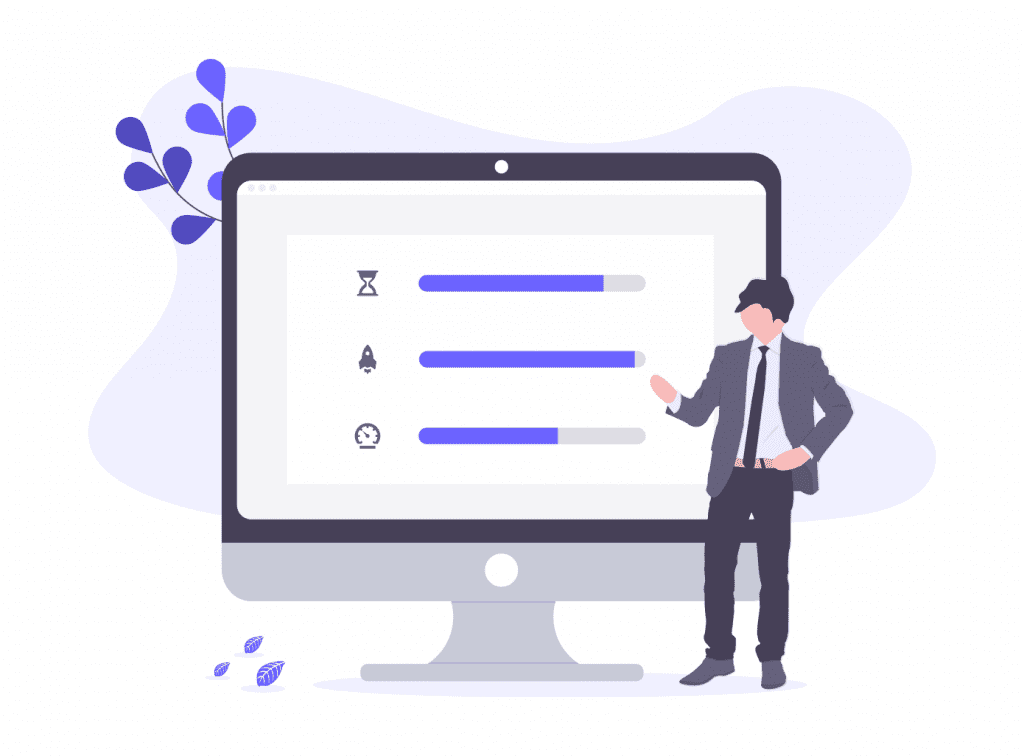 If you have already chosen which CMS to use, you may want a plan that is optimized for that CMS and where you don't need to install the software because it is already configured and ready to use. This is the case with a WordPress hosting, Joomla hosting or Drupal hosting.
The other factors relate to the space available, the resources required, and the number of visits expected.
In general, this information is more accurate if you already have a blog up and running and are thinking about changing hosts.
In other cases if you are starting a new blog you can start from a shared plan. In our case you can easily switch from one plan to another if you need more resources and only pay the difference.
Installing the CMS
After you have chosen which domain and hosting provider to trust, you have your personal web space. Now, in order to create a blog, you must first install the CMS.
In case you have chosen a hosting plan with the CMS already pre-installed, you can skip this step.
How do you install a CMS?

WordPress: you can follow our guide on how Install WordPress for the step-by-step procedure.
Drupal and Joomla: you can check our guide at Softaculous to complete the installation in a few clicks.
Softaculous is an auto-installer that allows you to install different scripts on your site. You can find it for free on all our plans.
Can I install a CMS without having a hosting plan yet?
Yes, if you're on the fence about choosing a CMS that's right for you, you can try it out and see how it works before you sign up for a plan.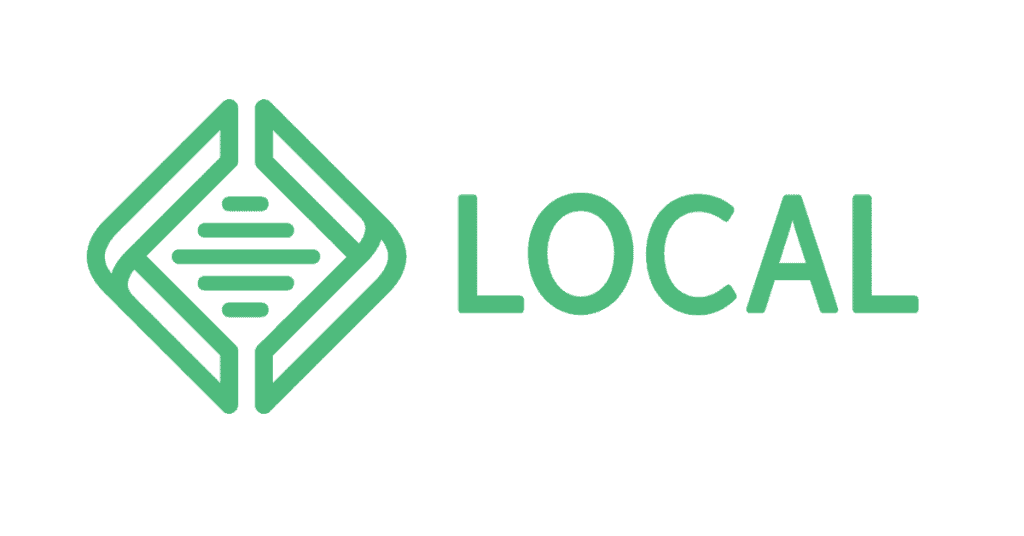 For example you can install the CMS locally, meaning install it on your computer and see how it works. To create a local environment you can follow our guide on how to installing WordPress locally or our guide to MAMP.
Choosing a theme
One of the first things you need to do when creating a blog is to choose what it will look like. You can start with a ready-made theme and customize the look of your blog or you can request a theme created specifically for your blog.
Finding themes for WordPress
With WordPress, in addition to being able to choose between temi WordPress free and paid themes, you can also decide to use a page builder such as Elementor or Oxygen Builder.
You can browse the official directory to find over 9 thousand free themes for WordPress.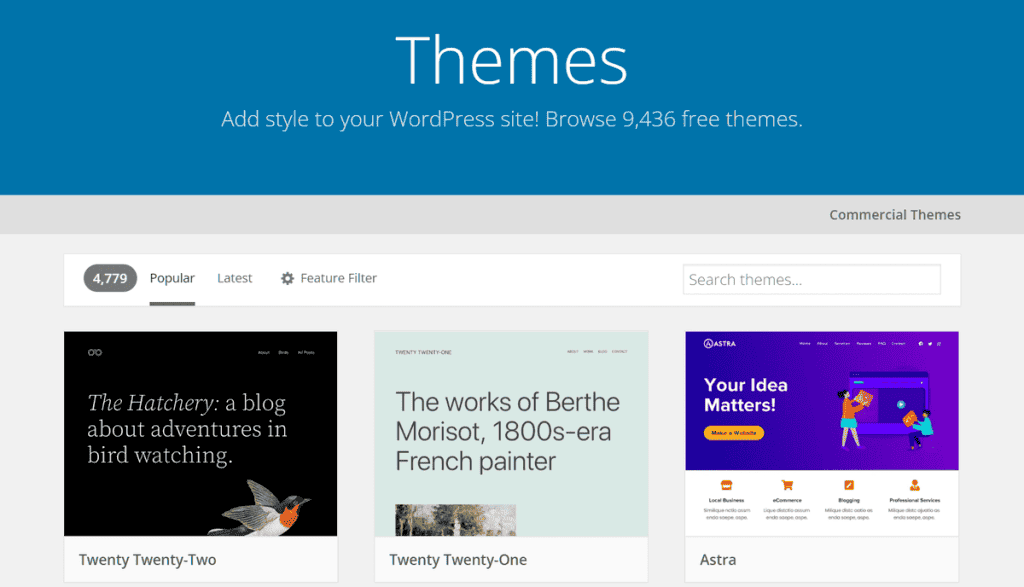 If you're interested in where to find premium themes and how to choose the one best suited to your blog check out our article on Themeforest.
Finding themes for Drupal
You can find themes for Drupal directly on the site official CMS. If, on the other hand, you're looking for premium themes for Drupal, you can consult dedicated marketplaces, such as Themeforest, and browse themes by category.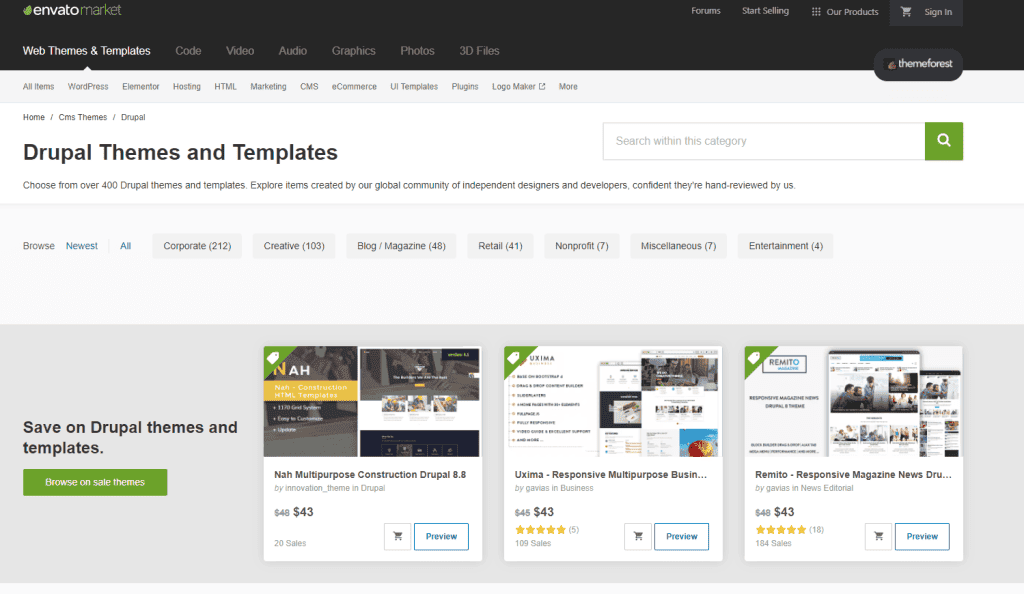 In the case of a blog there is just the Blog/Magazine category on Themeforest.
Finding templates for Joomla
You can find free templates to create a Joomla blog on several sites, for example on Templaza in the Joomla templates section.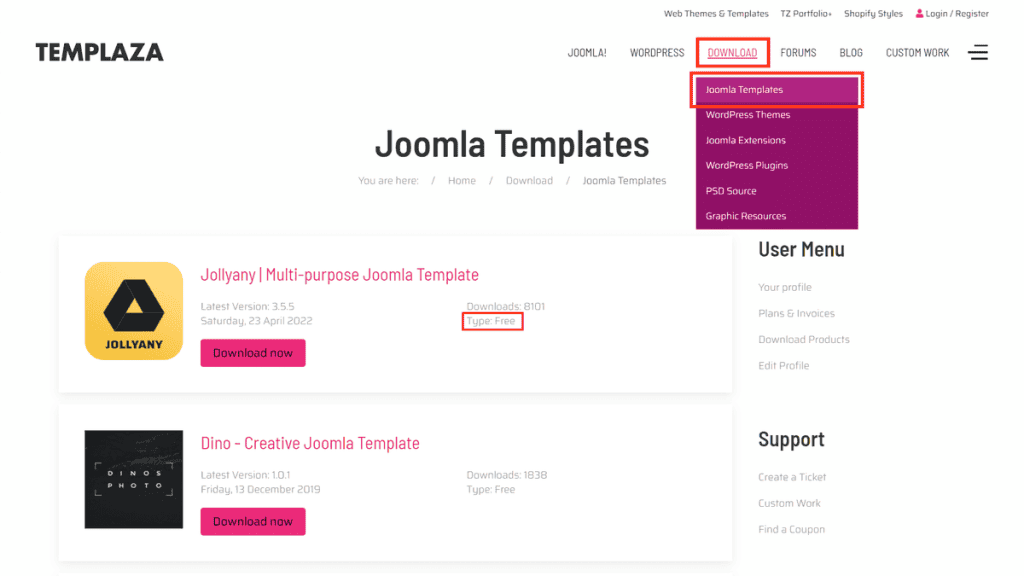 If you are looking for premium themes, also in this case you can refer to the section deidcata CMS on Themeforest.
Choose plugins
Every CMS has extensions available, which on WordPress are called plugins. These extensions are used to add new features to your blog.
Let's see which plugins can be most useful for creating a blog and where to find them depending on the CMS you have chosen.
What plugins are useful for a blog?
Here is a list of the most useful type of extensions with specific examples of plugins for a WordPress blog.
Keep in mind that you should only install plugins that you really need and use. Also check out our article on plugins that slow down WordPress.
Plugins to create a contact form: Contact Form 7 and Everest Forms are some examples of plugins to create a contact form on WordPress.
Plugins for SEO: Rank Math SEO, Yoast SEO are some of the most used plugins. SEO plugins help you optimize your content for the keywords you want to rank for. In addition, plugins like Yoast also help you improve the readability of your text by showing you the Flesch Reading Ease score.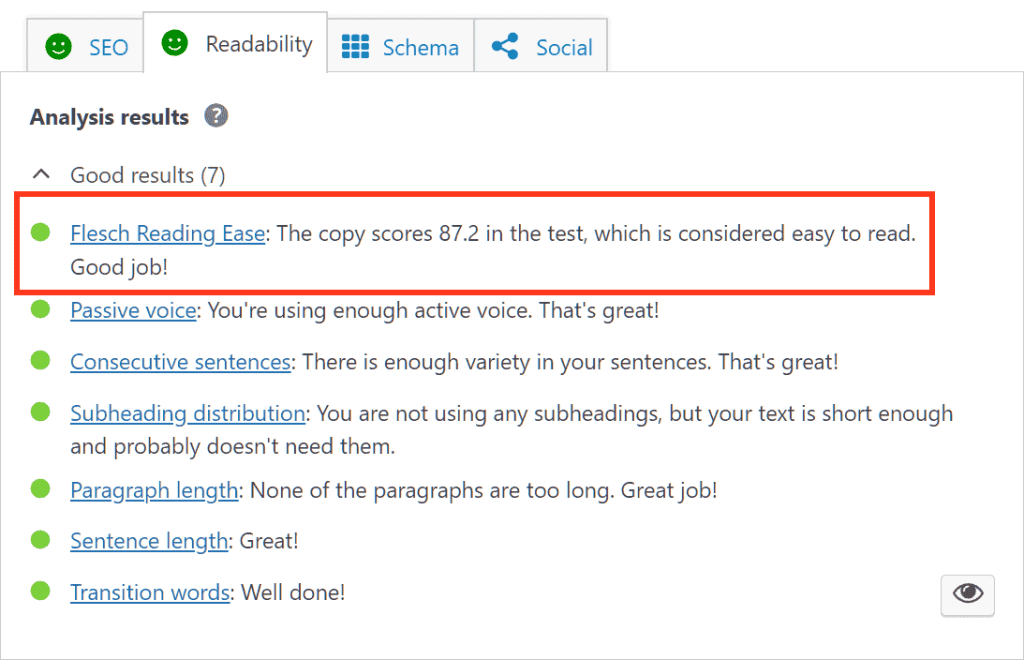 Social sharing plugins: you can find a list of 15 great social sharing plugins for WordPress.
Anti-Spam Plugin: Akismet Anti-Spam is one of the most used plugins to protect your contact forms and comments sections from spam.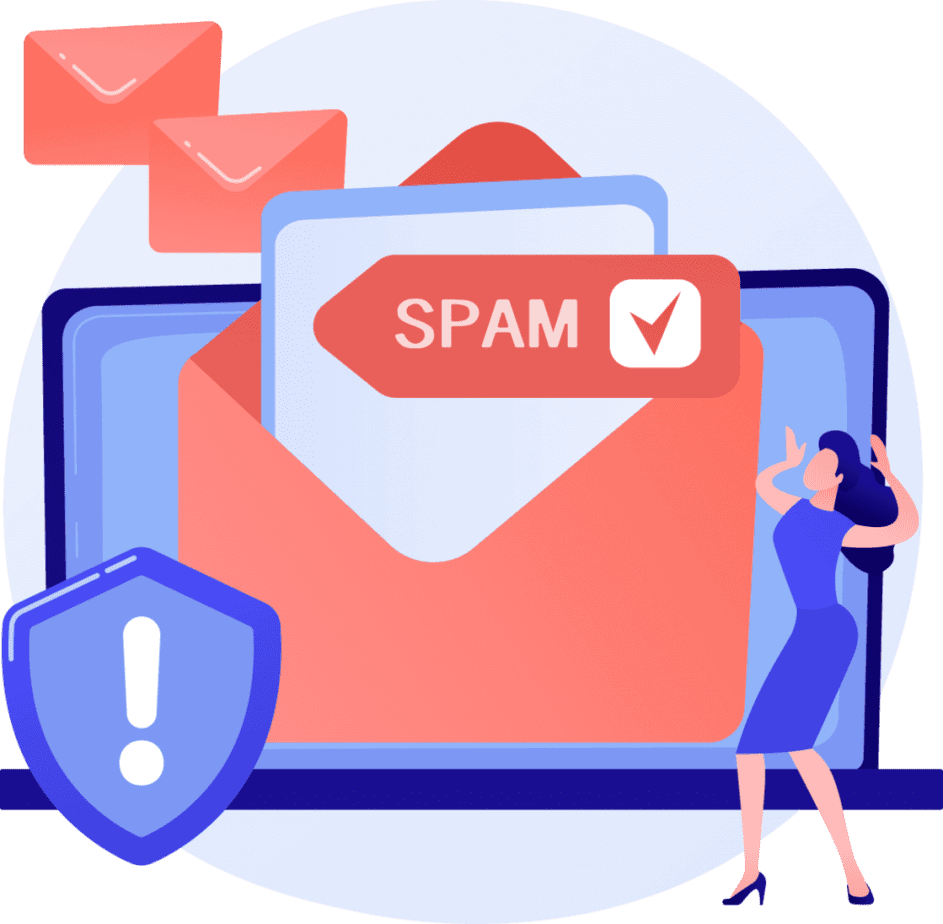 Comment plugins: in addition to the native WordPress comment feature, you may want to use a specific plugin such as Disqus or wpDiscuz.
Plugin to add multiple authors to articles: if you want to create a blog managed by multiple authors, a plugin that helps you show multiple authors for a single post, such as Co-Authors Plus, can be useful.
Plugin to insert an author box: with a plugin you can create a box at the end of each article to show basic information about the author, some examples are SimpleAuthorBox and Author Bio Box.
Plugins to show related articles: in this category are Related Posts and YARPP (Yet Another Related Posts Plugin).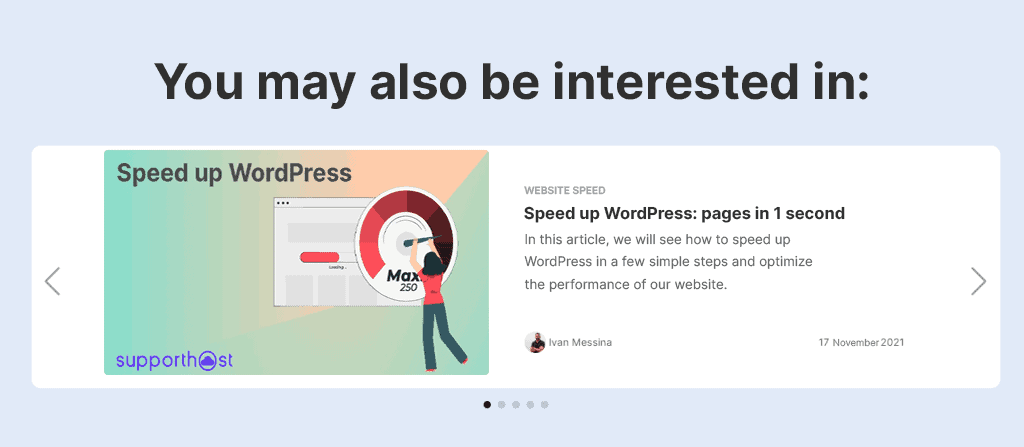 Plugin to insert a table of contents: among the plugins of this category we remember Easy Table of Contents, the plugin we use on our blog.
Plugins for backups: WordPress extensions also allow you to make backups of your content, for example UpdraftPlus.
Plugins to optimize images: one of the plugins that helps you to optimize images for WordPress automatically is ShortPixel.
Caching plugins: caching plugins help you to speed up WordPress. Some examples are LSCache by LiteSpeed and W3 Total Cache.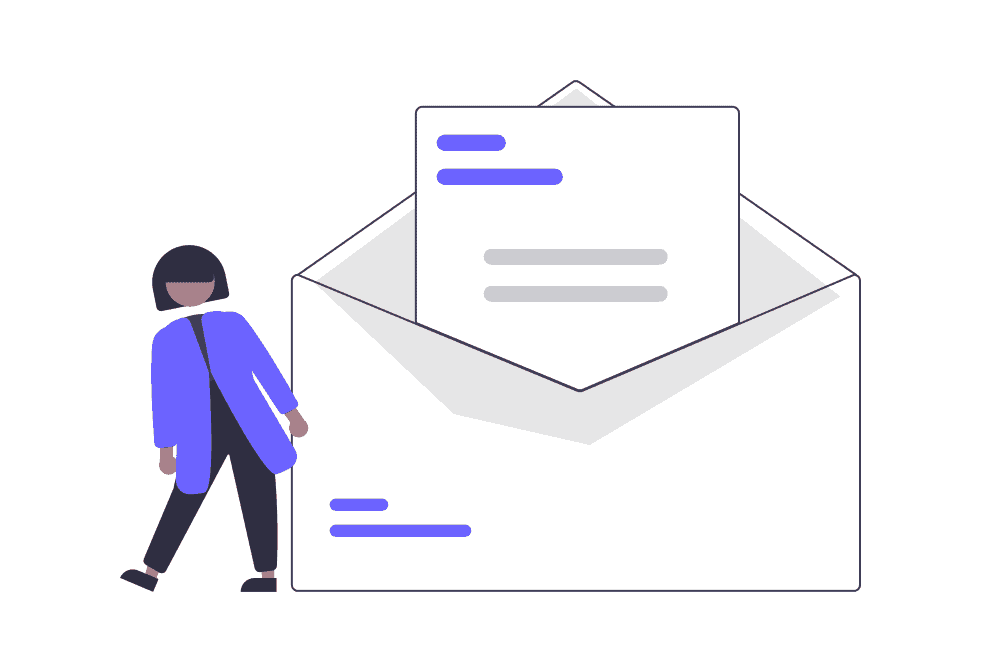 Plugins for newsletters and email marketing: some examples are Mailchimp and Newsletter.
Plugins to create popups: Popup Maker and Popups are some examples of plugins that help you create popups on your blog.
Finding plugins for WordPress
Plugins allow you to extend the functions of your site or blog. You can find WordPress plugins directly on the directory, which currently has over 59 thousand free plugins.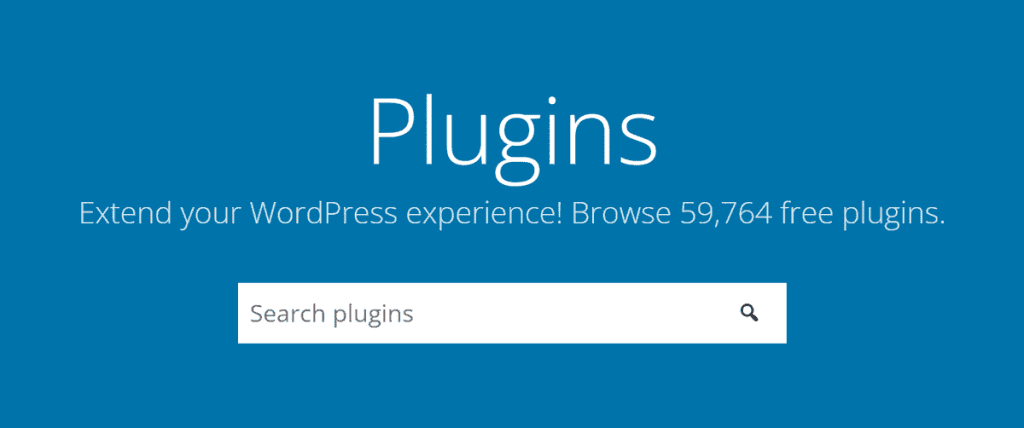 You can search for premium plugins on Codecanyon and similar marketplaces.
Find modules for Drupal
Extensions for your site on Drupal are called modules. Each module allows you to extend functions, for example create forms or track site views.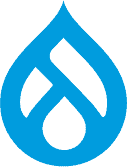 You can find the forms in the dedicated section of the site.
Find extensions for Joomla
In the Joomla ecosystem, plugins are known as extensions. You can find extensions categorized directly in the Joomla directory.
Create the blog structure
Before you start creating content and publishing articles on your blog, you should create the structure of your blog.
Organizing your blog properly by creating pages, categories, and navigation menus will allow your readers to easily find what they are looking for.
In addition, site structure is also important to allow search engines to reach all the pages on your site and then index them (the first step toward ranking).
Below you'll find directions on how to create the structure of your blog, regardless of the platform you've chosen. If, instead, you want to find out step by step how to create pages, menus, categories and tags on WordPress, check out our WordPress tutorial.
Creating blog pages
The first thing to do is to create the basic pages which may include: a contact page, a page with information about you and possibly a page for your services or products.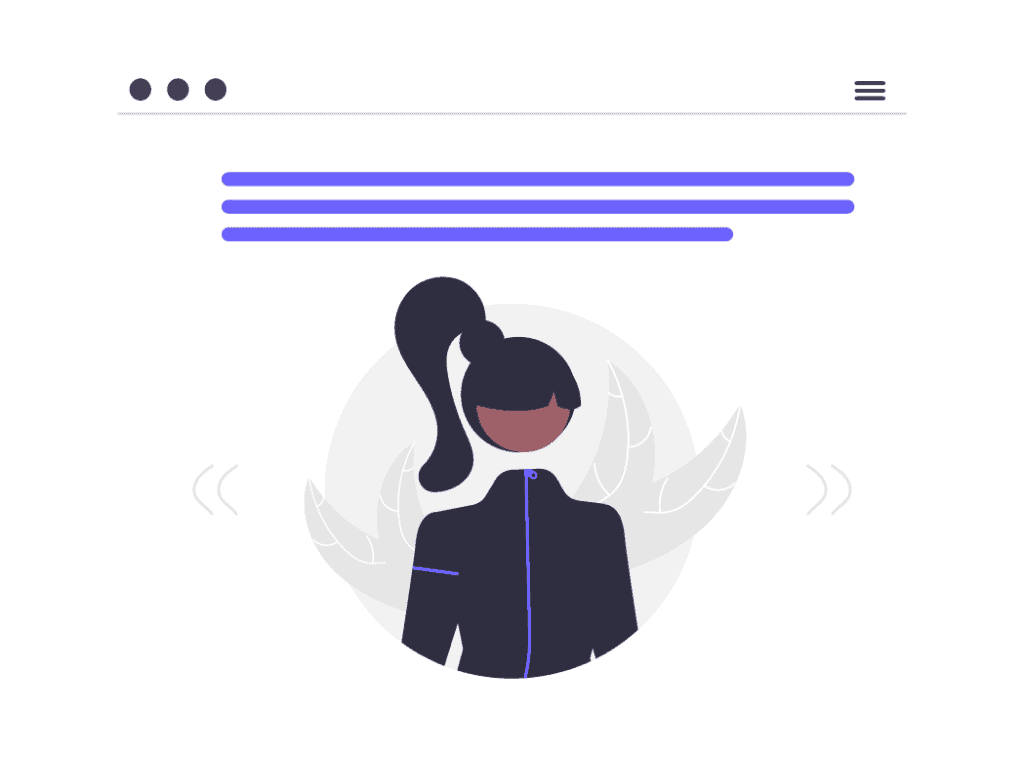 It goes without saying that you'll be able to add new pages as needed, but generally, in addition to the homepage, the contact page and the "About Us" page should be there right out of the box.
Creating the navigation menu
An indispensable element in every website and blog is the navigation menu. The menu is nothing more than a section of the page containing links that allow the reader to reach the most important pages and sections of the blog.
The menu can link to blog pages (e.g. About Us and Contact Us), but also to the main blog categories.
Creating categories
Categories allow you to group articles by topic. Moreover, thanks to categories you can also create a hierarchy and thus outline the structure of your blog.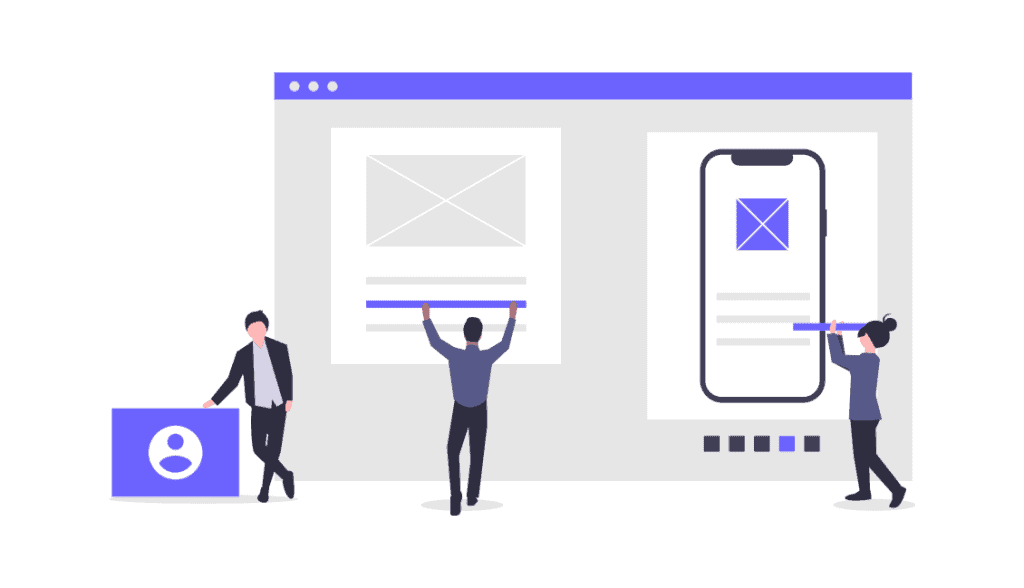 You can, in fact, create main categories and subcategories.
You don't have to create all the categories at the outset, you can start with a few basic categories (or even just one) and then add new ones as needed.
Tags are another type of taxonomy that can be used to highlight article content. If categories help you organize topics vertically, tags allow you to link articles that are part of different categories.
Keep in mind that when you create a tag on WordPress, a page is created to group all articles with that specific tag. The risk is that you create a series of pages that are seen by search engines as duplicate.
Creating content
After setting up the structure of your blog, it's time to start creating content. Which doesn't mean immediately start writing.
In order to write an article for a blog to rank well on search engines, the writing phase must be preceded by a preliminary phase.
You have to choose what format the article will have, determine the topic, do some keyword research, and only then, write the article.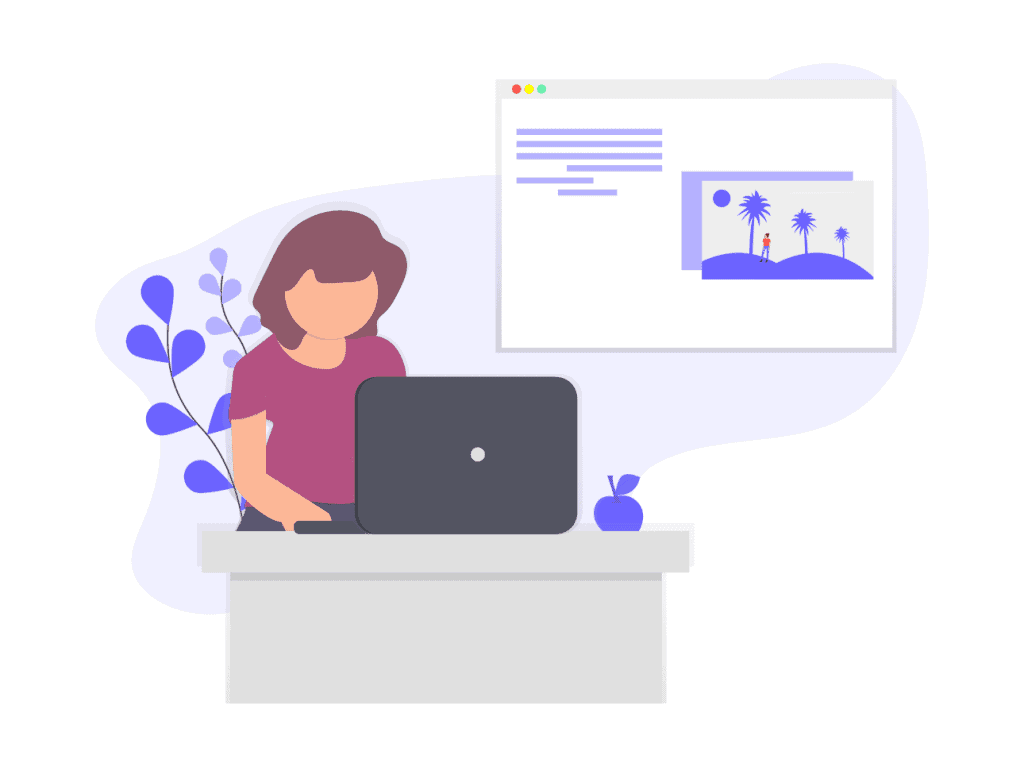 This is as far as creating individual articles is concerned. However, remember that if you want to actively dedicate yourself to your blog, you need to have a plan of action, which at this juncture translates to outlining an editorial plan.
Tip: An editorial plan allows you to come up with topics ahead of time and never run out of ideas on what to cover. This helps you post with some frequency.
In addition, with a well-organized editorial plan you also avoid creating overlapping posts that can generate keyword cannibalization issues.
How to create a blog and earn money
If you're creating a blog from scratch with the goal of earning money, you need to evaluate your topic and figure out how to fit into your chosen niche.
To get a clear idea, do some research and find out more about what your competitors will be, but most importantly make sure there is an audience interested in the topic you want to cover.
How can you tell if a topic is profitable?
In order to get a clear picture of the situation you can proceed as follows:
do a search on search engines, on Google trends or analyze the search volumes of the main keywords related to the topic you want to treat
check if there are services/products about them and if they arouse the interest of users
Analyze the competition.
But how do you earn in practice from a blog? There are several methods, but mainly the choice falls into two broad categories: sell products or services directly or earn through the promotion of other people's products.
Direct sales can focus on offering courses, products (including digital products, such as ebooks or programs) and services.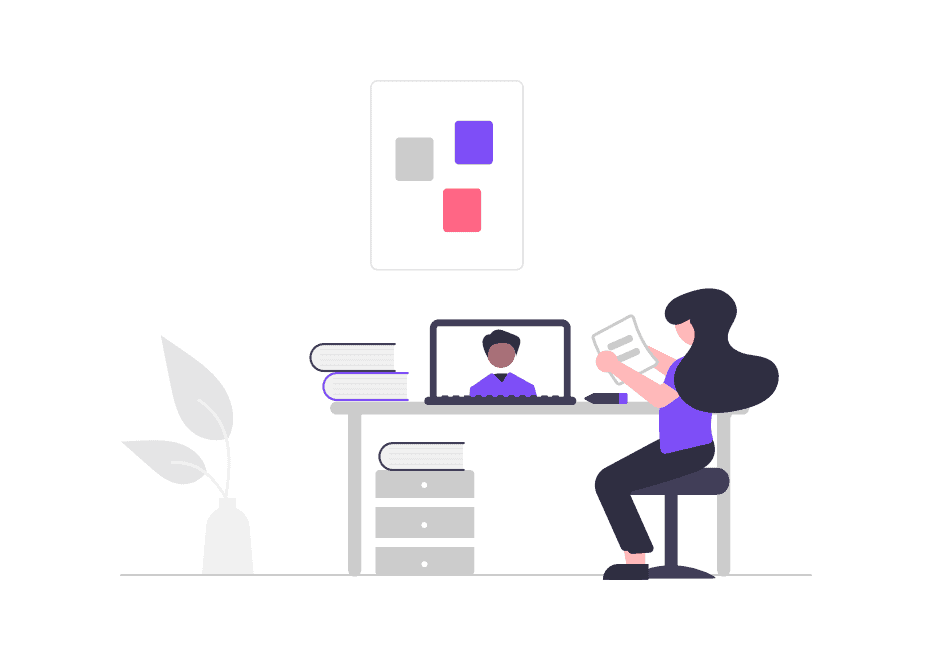 On the other hand, as far as indirect earnings are concerned, you can take advantage of advertisements with advertising programs like Google Adsense or arouse the interest of other companies and brands and manage to get specific banner ads.
Besides advertisements, another way to earn online with your blog is affiliate marketing.
In a nutshell, affiliate marketing is about promoting products or services and receiving a commission for every action taken by readers and potential customers of the product you're promoting.
For example, you could make money every time someone buys a product you recommended, but also every time someone signs up for a newsletter.
How to create a blog: obligations and compliances
If you want to create a blog, you should know that there are some important issues that you should not underestimate, especially regarding privacy and copyright. There are also additional steps that you must take if you join affiliate programs.
Blogs and GDPR
According to the General Data Protection Regulation (GDPR) if you have decided to create a blog you must comply with the rules of the European regulation.
In particular, the regulation comes into play if you use a form to allow users to contact you, leave a comment or subscribe to your newsletter, but also if you use non-technical cookies.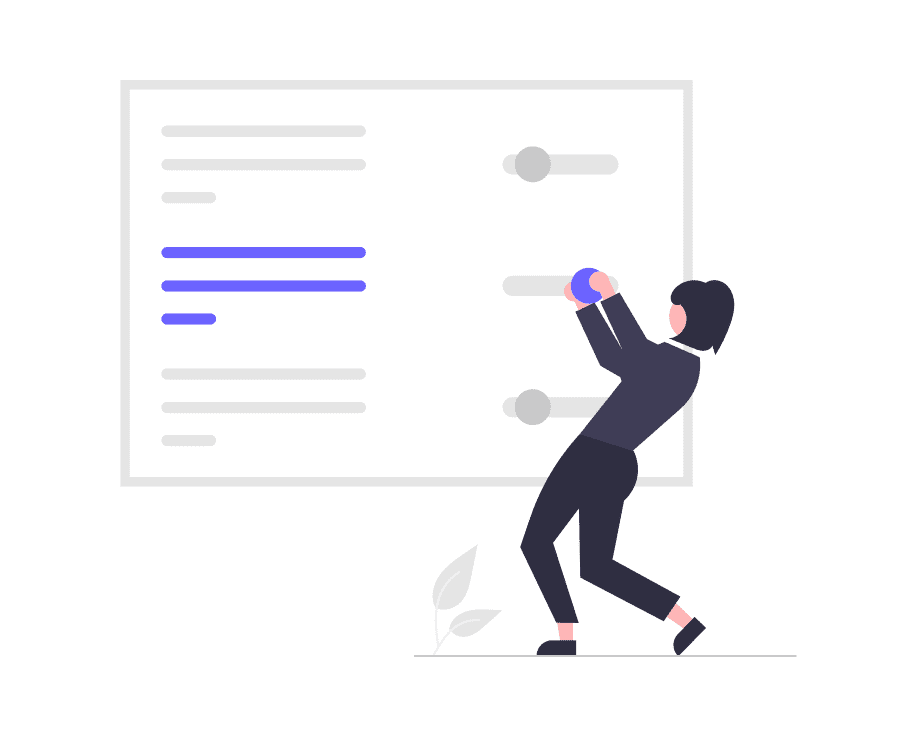 To simplify, if you're dealing with the personal data of users who use your site, you need to bring your site in line with GDPR so that this data is secure.
Blogs and affiliations
If you put affiliate links on your blog, you have to communicate it to those who visit the site. For example, you can create a page dedicated to disclaimers or insert the wording in the footer of the blog.
Conclusions
In this guide we have tried to cover all aspects of creating a blog. In conclusion, how to create a blog from scratch? The first thing you need to do is to figure out what kind of blog you want to create, what topic you want to talk about and what platform is right for you.
This also means considering your expectations about the blog and how much time and budget you want to invest. Creating a free blog may seem like a tempting solution, but unless you want to create a personal blog that you only devote yourself to in your spare time, this option may be too limiting.
After making the initial considerations and choosing the platform to use, you can move on to creating the blog. This doesn't mean getting down to writing content yet, but rolling up your sleeves and dedicating yourself to creating the look of the blog and adding any features.
That's why we dedicated an entire chapter of the guide to where to find themes and plugins (or extensions), including specific examples for WordPress plugins.
In a guide on how to create a blog, we couldn't help but also talk about how to monetize and aspects of regulation. In particular the need to adapt the blog to the GDPR.
Has this guide helped you clear up some doubts about setting up a blog? Is there still something you'd like to expand on? Let me know with a comment.