Social networks are a very powerful and important tool for any type of project we choose to launch online. It doesn't matter if you have an online store or a professional blog you have to allow users to share your content, your products and your website within the main social networks. You can do this through a social sharing plugin for WordPress.
Social networks are ubiquitous in everyone's life and if by chance a user did not know you, thanks to the sharing of a content by a visitor from your website, that can generate unexpected traffic.
Creating and managing a company page on social media can be a challenging task, which is why many prefer to outsource the management of their page. This has meant that, in recent years, the role of the Social Media Manager has become more valuable.
If, on the other hand, you want to promote your business in a free, rapid and knowledgeable way, one of the best options you have is to take advantage of sharing. A user who chooses to share an article of yours on his Facebook or another social media platform puts this content at the disposal of all his friends and he does it for free.
And very often this is exactly how a product, video, image or post goes viral. An individual shares you on his profile, another person likes the topic and in turn shares you and so on.
It's a chain that tends to go unbroken and will take your website from bulletin board to bulletin board in every part of the nation and sometimes even the world. Therefore, sharing seen in terms of social sharing cannot be missed. That's why in this article we are going to look at the best social sharing plugins for the WordPress platform.
How to allow users to share your website?
In order to allow users to share your website you'll need a WordPress plugin. We can find a lot of them online and they are all different.
There are free plugins and paid plugins, and we can find plugins that have both plans. In the most updated WordPress themes we already find a plugin for social sharing but it could be possible that it is not the product you need and maybe you were looking for something different.
If your theme doesn't include a social sharing feature you need to choose the plugin that best suits your needs.
The advice is to avoid installing plugins on your site to try them out, rather you should install WordPress locally to do the testing and just find the plugin you prefer.
When in fact we are installing a plugin we have to consider many details let's see some of them:
Is it available in the language of the website? If you have a website exclusively in the Italian language putting a social sharing plugin that interacts with your users in the English language doesn't make much sense. It is always good to choose a product that is in the base language of your website.
Do you have all the social features you need? You may want to allow users to share your site on every social platform, but there are plugins that don't have all the icons available.
Can we customize the icons? Although it is a separate product it is good that it integrates perfectly with the website for a graphical matter. So let's choose a social sharing plugin that allows us to customize the icons to our liking.
Do we have the possibility to disable the icons we don't care about? If you are aiming for sharing on one or more social networks you probably won't be interested in others. If you only want to be shared on Facebook and Instagram what are you going to do with a Linkedin icon? Absolutely nothing so make sure you can disable what you don't need and don't care about.
Possibility to have in a plugin a statistics panel. This will allow you to understand how many people have shared your posts therefore understanding what interests users who visit your website.
Double functionality. Not essential but very useful in order not to weigh down the website is the possibility not only to use the social sharing tool but also to create a block of your social. That is to create a corner on your website where you can insert all the social where you can be found by your users. This will allow them to stay more updated on your content or products.
Possibility not only to share but also to comment on your social media profiles. This is a very important feature because it allows for more interaction with your users. Thanks to it, the comments and questions they will leave you will have a way to create personalized content for them. Respond to their needs and become a reference point.
Once you've chosen the plugin that's right for you, you'll need to choose the right position for social icons on your website.If you care about the performance of your website you can add the social icons manually thus avoiding affecting the performance of your website.
In the next few paragraphs we will discover 15 WordPress plugins that allow you to leverage social sharing for WordPress to your advantage. We will talk about their features and strengths so you can choose the most suitable product for you.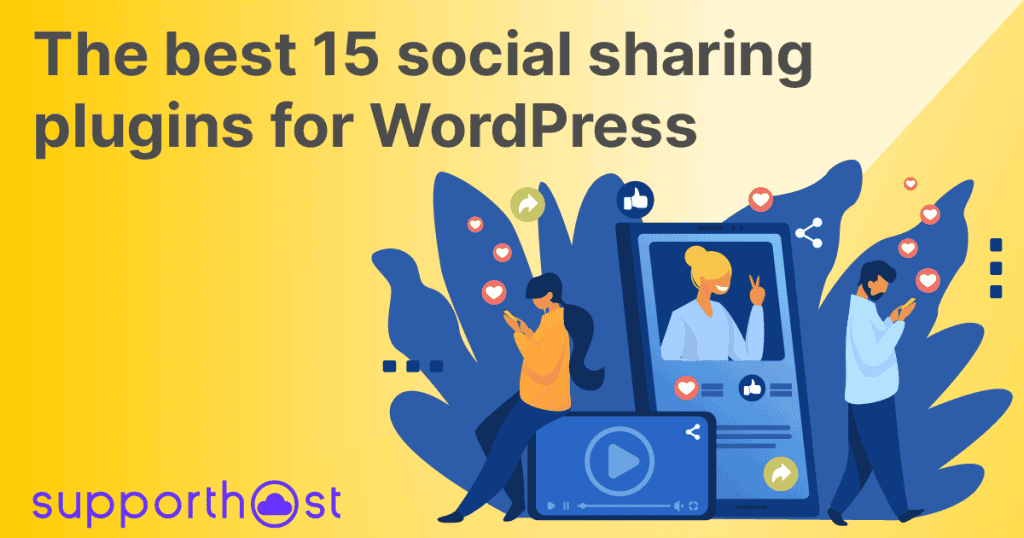 Social Sharing Button, Related Post, Google Analytics di Shareaholic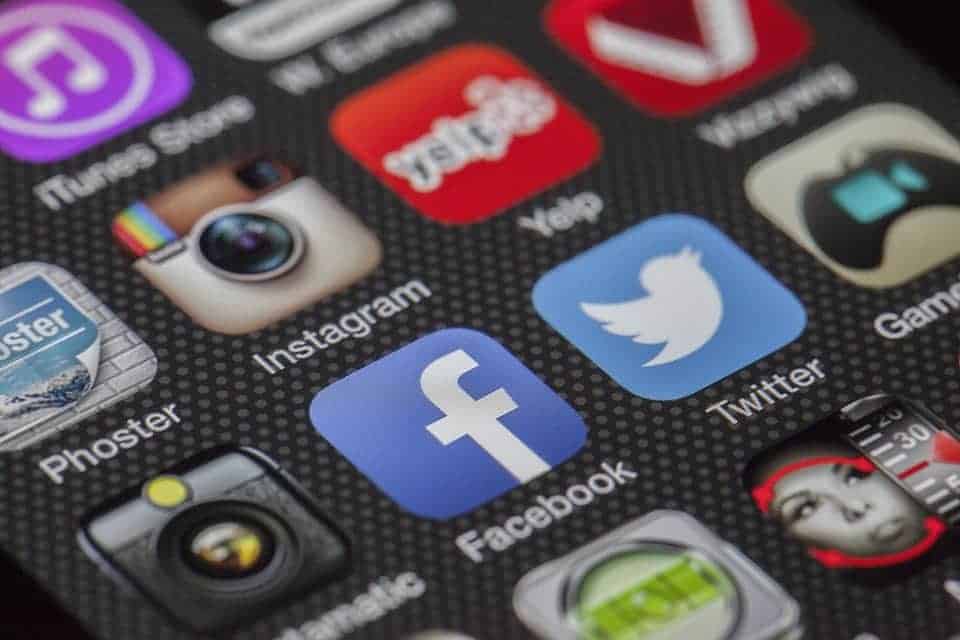 Light, practical and fast. This plugin promises not to burden your website. It proposes different solutions for your website to promote and increase interaction with your users. It gives you the opportunity to involve your audience more by creating a real continuous interaction with them.
Thanks to this social sharing plugin you can add the possibility on your website to share your posts, your products and your contents on the most popular and used social networks. You can have a perfect content analysis and it also helps you to monetize your website through ads. So many features and all different in one WordPress plugin.
WP Engine called this plugin an essential social media and SEO Toolkit for speed since it doesn't weigh on your website and loads in about 14 milliseconds. It also has a one-to-one email support system that allows you to interact with Shareaholic professionals who are ready to help you with any issues or difficulties.
What does it allow you to do with social sharing plugins?
That's all that you can do with this plugin with the free version:
You can allow your users to share on social using the official icons of various social networks. At the same time you have a counter with which you can monitor the shares.
You can integrate it practically and quickly with Google Analytics.
You have full support for sharing on major social networks Facebook, Twitter, Instagram, LinkedIn, Gmail, Amazon Wishlist and more.
It can support HTML5 and XHTML themes. It supports widgets, other plugins and is optimized for all mobile devices.
It supports Bitly, J.mp, Shr.Ic, TinyURL URL shorteners.
You have both share buttons for your posts and icons for your users to follow you on your social.
Share your posts through mobile devices as well.
Share count analysis
Thanks to the pro version you can check the number of shares of your posts even when you change URL. You don't have to worry about any data being lost.
Privacy
Regarding privacy the plugin follows the General Data Protection Regulation. Sharing buttons therefore directly transmit user data to social networks and are stored in your cache only in case users perform a share for tracking reasons. This feature is applicable by activating Proxy share counting.
Sharing Images
You may add to each image the option to be shared directly on Pinterest, a very popular social networking site, by finding the Pin It button on the photo. This is part of the free version.
Additional operations
Here you'd find a number of additional operations:
Ability to insert related articles or similar products at the end of each of your posts or products.
Choose from several themes to find the right one for you.
Promote your products thanks to the Shareaholic network.
Content analysis to allow you to improve your content.
Social sharing plugins to let your users follow you.
Information about GDPR Cookies.
Monetize your site with personalized affiliate links, thanks to video ads that you can place on your website, sponsoring Shareaholic products.
Available in many different languages and in Italian.
AddToAny Share Buttons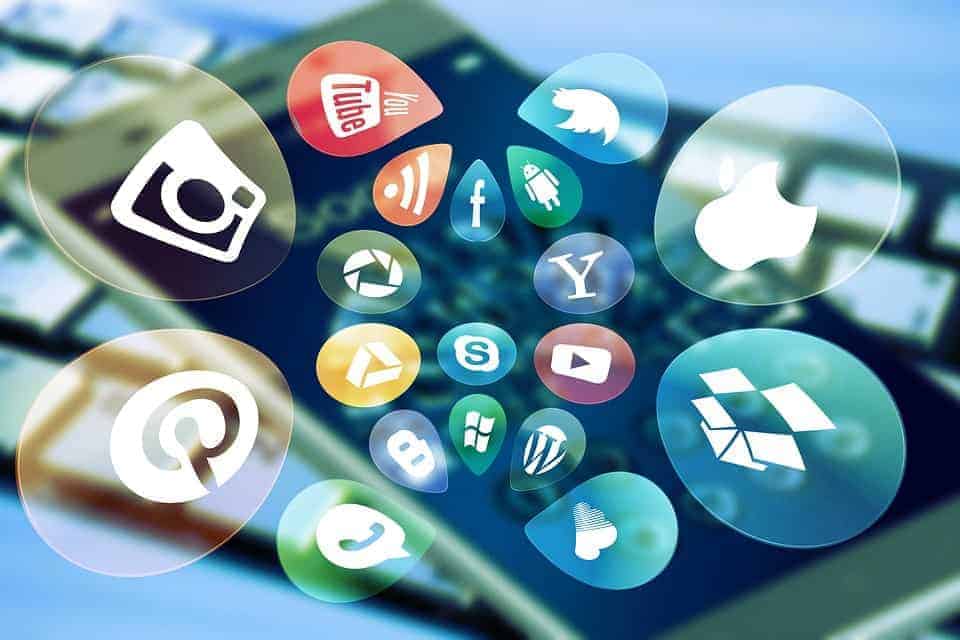 This plugin is one of the most popular ones used by WordPress users. It allows you to keep the interaction active with your users who are free to be able to share your articles, your site and your products on their socials.
It allows your users to share on over 100 socials among which obviously we can find Facebook, Twitter, Instagram, WhatsApp, WeChat and many more.
What can I do with this plugin?
Here's a list of the main operations you can do by relying on AddToAny Share Buttons:
Insert share buttons on your website in the standard mode.
You can customize the buttons and insert them in the format and position that you prefer and integrates best with your website.
It allows you to be followed on your major social networks with the Follow feature.
You have the option of a counter to check how many times your post has been shared.
You can include the ability to directly share your images on the social networks that users prefer.
Official social sharing buttons of the various social platforms to be integrated at every point of your website.
Possibility to share the site and its contents or products also via email.
You can integrate Google Analytics to keep track of the links that are shared by your users.
Plugin features
The plugin loads fast and does not slow down your website, your content is usually loaded before AddToAny. The plugin can support themes in HTML5 formats, themes with widgets, different post formats and fast site scrolling.
It can support WooCommerce, the plugin that allows you to turn a WordPress site into an online shop. Moreover, the plugin is always free and does not require any kind of subscription or registration.
In addition to social buttons for sharing and website sharing it also has mobile versions so you can create a perfect site on any device it is viewed.
Social Login & Register for WordPress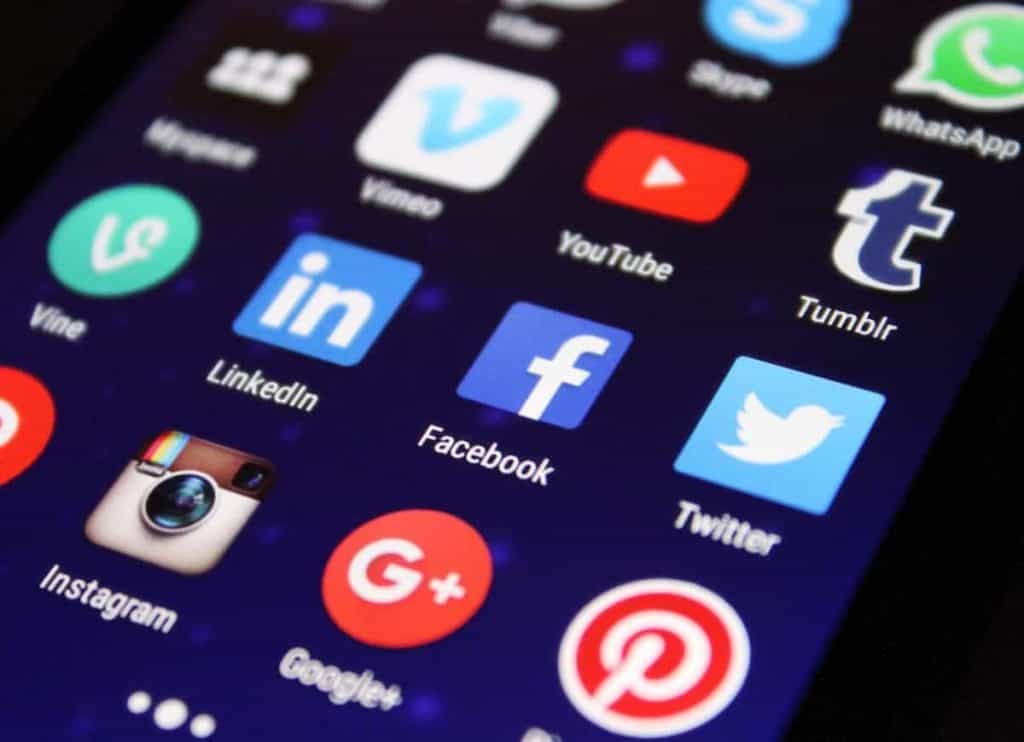 Social Login & Register for WordPress is a free plugin that allows users to take advantage of over 40 different social platforms to comment, share and register to a site. Obviously we find the most famous social networks such as Facebook, Twitter, Google and many others.
There is no need to worry about your privacy and your data as this plugin is perfectly in line with the General Data Protection Regulation of the Privacy Authority.
Its strong point is definitely the possibility to customize it in every aspect. This allows the plugin and its functions to integrate perfectly with the existing theme.
The possibility of exploiting this social allows you to avoid the possibility of encountering comments and SPAM interactions or the hated BOTs.
The plugin is constantly updated evolving with the various social networks. Whenever there is a change, a new feature or anything else the developers make sure to make the necessary changes so that you don't lose any data.
Additional plugin features
Here are all the features of the plugin that we can use to our advantage:
Connect multiple accounts to your website.
It integrates perfectly with WooCommerce.
A dashboard with statistics that allows you to understand which social networks are the most used by your users.
Ability to automatically send emails to your users.
You will receive a notification for each subscription.
Ability to approve comments, this allows you to remove offensive or unwanted comments from your website.
You can create an automatic reindex after a user signs up.
You can leverage the widget to place social wherever you want.
Shortcodes are available to integrate social anywhere and on any page.
Three different themes to choose from.
You have a support team always ready to answer your questions.
There are also paid features
All the features seen so far are free, let's now see those included in the paid version:
Filters that allow you to limit the users who can register with social.
Ability to export data.
Demographic information and statistics about your users.
20 different themes to choose from for your icons.
Social Media Feather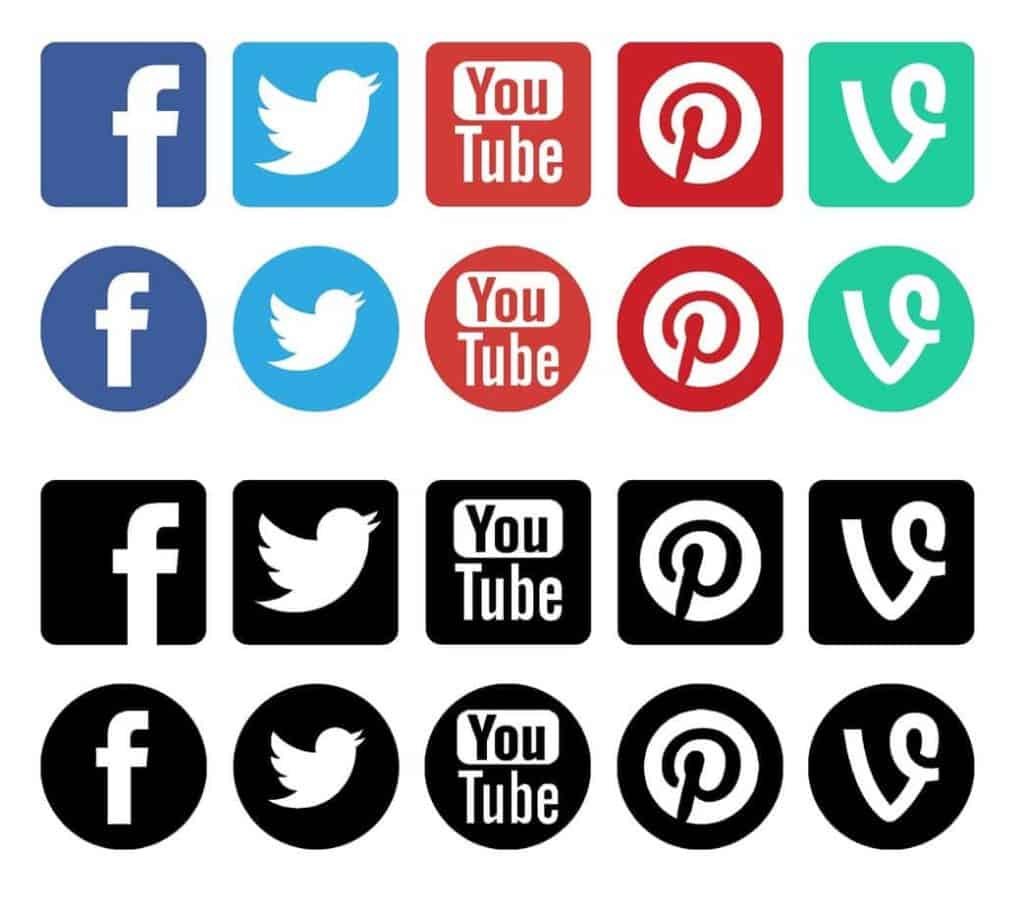 This plugin that is available for WordPress can be downloaded for free and it allows us to provide the ability for our users to share our site, its products and posts on their social networks. At the same time, it also allows us to get people to follow us on our social networks.
The plugin is very simple and can be installed very quickly, this allows us to install the necessary icons in a very short time. It has full support for resin and high-resolution displays that we see used on devices like iPhone and iPad.
Social Media Feader provides you with the possibility of having your posts shared or being tracked on your social networks by providing you with the main ones present in the digital world. Among them are Facebook, Instagram, Twitter. It also allows you to offer the possibility of using your email.
Plugin features
Here are the main features of the plugin:
Built-in sharing for all your posts.
Retina support.
Possibility to be followed on your social networks.
Possibility to choose which social networks to use and which not.
Fast social bookmarks for your site.
A set of default icons.
Ability to download other skins for your social networks and customize them to your preferences.
Ability to count the shares that have been generated under each post.
Social media Flying Icons – Floating social media icons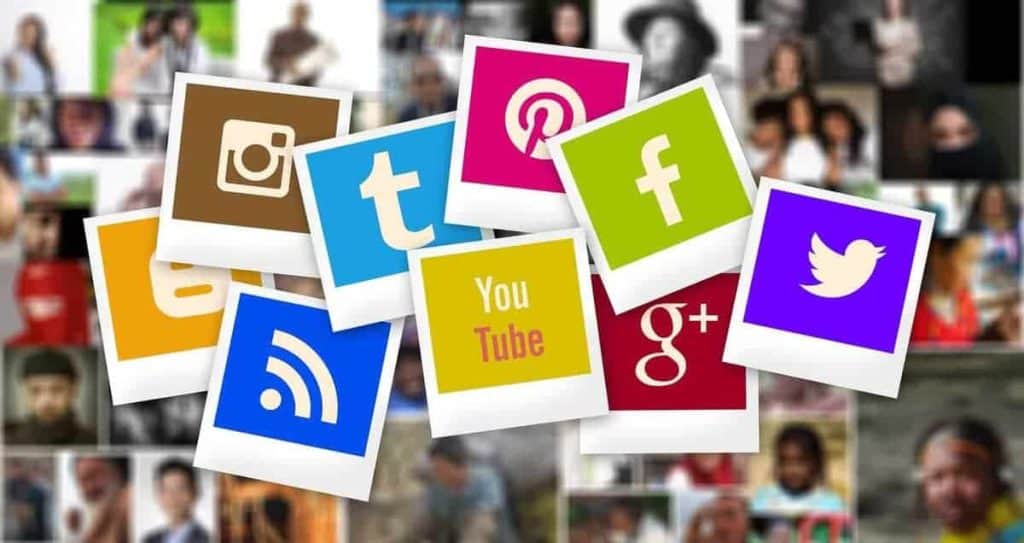 The plugin is very valuable but unfortunately is not yet available in Italian. Also this plugin allows you to share your site, your products and your posts on various social networks.
Social media Flying Icons gives you a choice of 30 different themes. You can already find preset sets to use. It is very easy to configure. You have short codes available so you can place the icons anywhere you want on your website.
Possibility to enable or disable some socials so you can create a custom set with only those that interest you. Configure the icons to your liking, you can easily choose to have them appear at a later date, set them at the end of a post or product, or have them scroll with the user on the page of your website.
Share Buttons Plugin – AddThis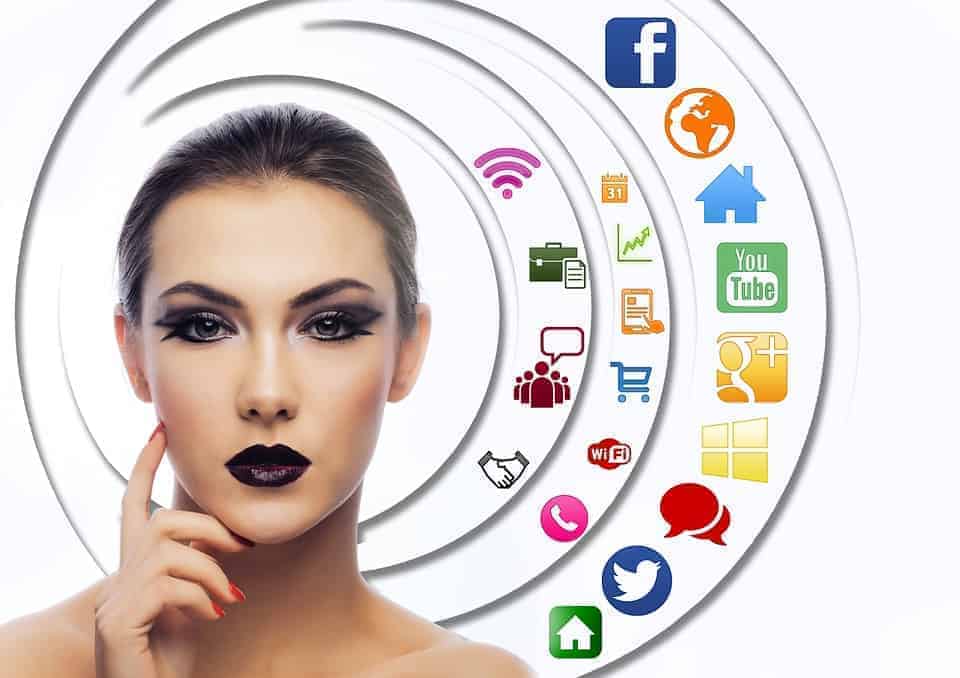 With this free plugin you can allow your users to connect to over 200 different social networks and share your website on them. The plugin is very lightweight and loads quickly. It allows you to get simple social icons but also to be able to customize them.
The buttons are perfect for mobile versions as well. The plugin does not experience any problem or slowdown even on websites that generate huge traffic. It gives you the ability to have image sharing from your users.
You can connect the social directly to Google Analytics and keep track of the various statistics and shares generated. It also allows you to take advantage of social icons to generate followers on your favorite social networks. The support team is always ready to help you with any of your issues.
Easy social icons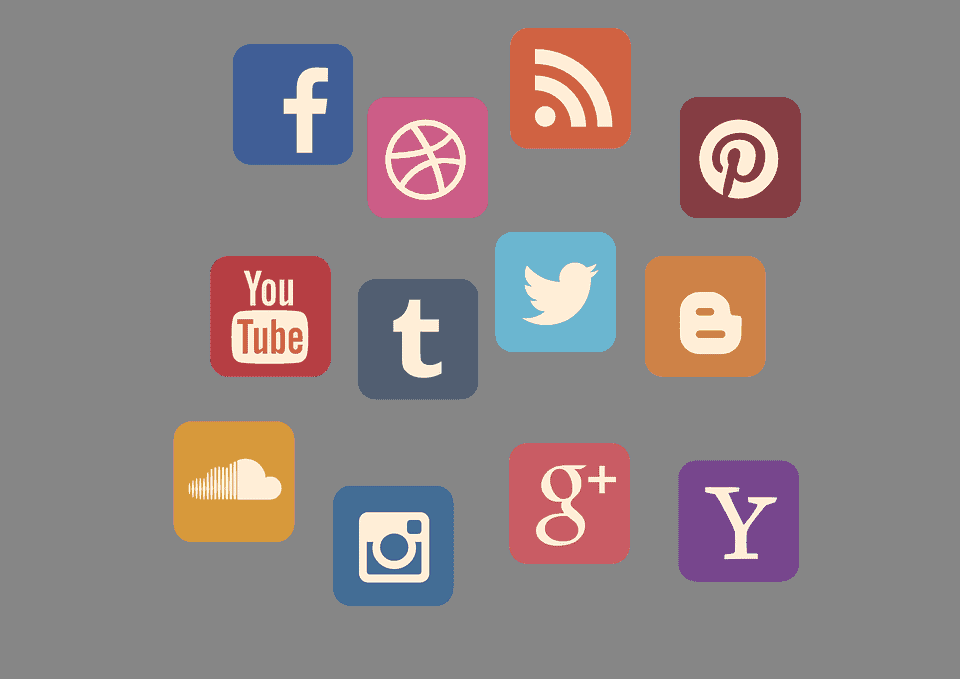 This plugin allows you to offer your users the ability to share your content. The plugin provides you with social icons and customize them as you like. You can choose the position whether vertical or horizontal.
It gives you the ability to use short codes to apply the icons anywhere you want in your website, either in a page or in a widget. You can choose which icons you want to use and which you don't and you can edit them at any time.
Social Warfare
This plugin was created by a team of experienced programmers and social media marketers. Therefore, the product comes with high performance. No slowing down for your website along with super customizable and truly original icons.
You can choose to allow sharing on these social networks Facebook, Twitter, Pinterest, LinkedIn and Mix. It also gives you the ability to decide where to place the share bar with your icons within your pages. You can take advantage of mobile icons that move around the website along with your users.
Share count is possible and you can show it below each post or page on your site. Thanks to the plugin you can show your users the posts that have received more interactions with shares and comments by adding a widget.
You can allow your users to share small quotes from your website with a custom link back to your website. You have the ability to protect your content from those who want to appropriate it.
You have the ability to allow your users to share the images on your site directly on Pinterest with the appropriate button. You choose how your post will be shared. You will decide the preview, the image, the title and the description that will be displayed.
You can choose from 6 different shapes for the buttons and 8 different colors. You have the possibility to choose that the number of shares will be shown only when you reach a certain number set by you.
You can choose to be mentioned during shares. We then find a premium version that adds another dozen social for sharing such as WhatsApp and email.
Social Share Locker Pro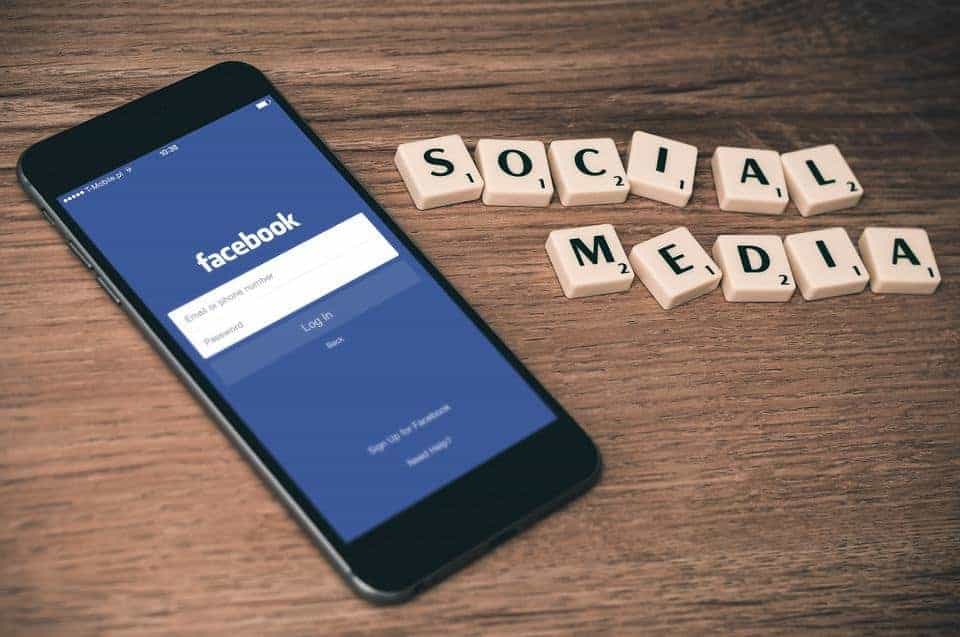 A powerfil plugin that allows you to customize it down to the smallest detail. Thanks to it you get sharing on major social networks used every day by hundreds of different users. These include Facebook, Twitter, Instagram, email and more.
You have the ability to share your content and choose how to do it. It allows you to interact with your users and create pay with sharing. Those who want to access a content or continue reading a text will have to share it first to unlock the remaining part.
A simple and useful way to get your articles and products rolling all over the web. Perfect for mobile devices as well. It also allows your users to register and you have the ability to monitor them.
You find 10 different themes and the ability to place icons anywhere you want. In total, the socials that it makes available to us are about 38. There are 10 predefined blocks but you can create new ones or customize existing ones. You can create short codes to place your buttons anywhere you want on your website.
Social Media Share Buttons by MashShare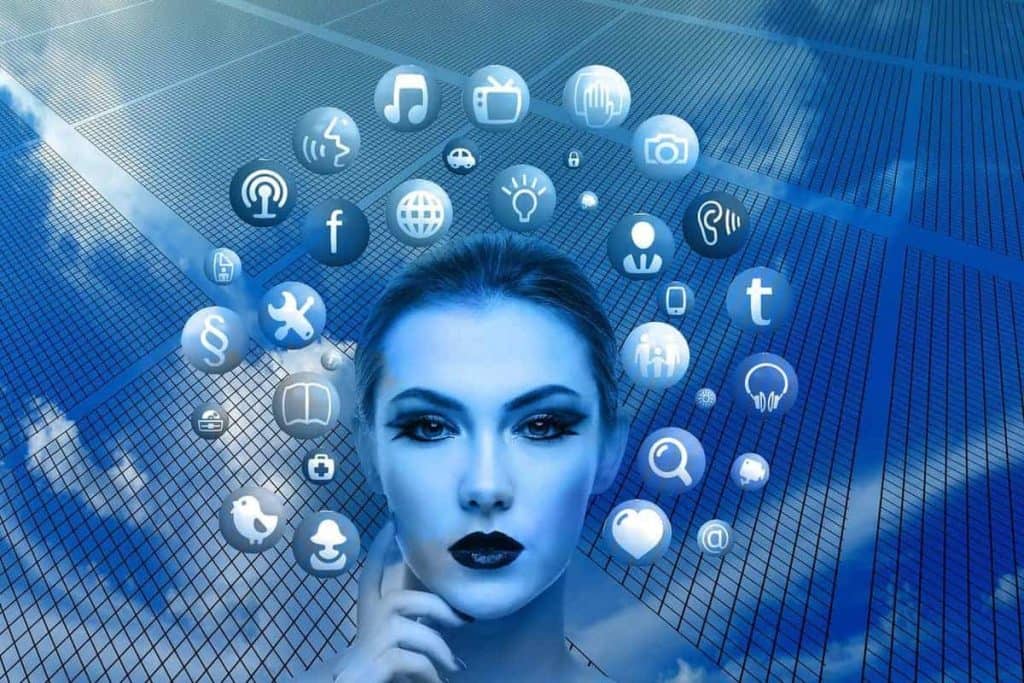 Another free product but not available in Italian. A practical and fast plugin that doesn't weigh down your website. It is in line with the European Privacy Regulation.
The plugin allows you to let your users share your website. It provides you with a dashboard from which you can monitor everything. You also have the possibility to integrate short URLs to your shares. It doesn't require you to create an account and you can take advantage of every feature.
Sharing buttons available for the most important social networks. Sharing bar locked in a specific place. Ability to integrate social with Google Analytics. You can track and see the number of shares at any time and choose to show it to your users.
Three different styles and the ability to create custom short codes. It is also available in Italian.
Kiwi Social Share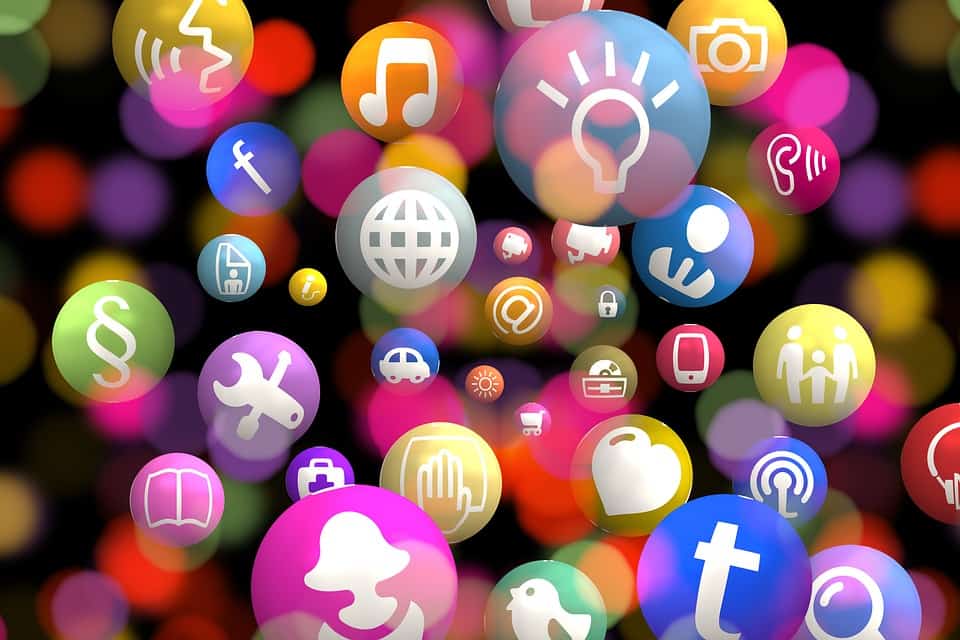 This plugin is not available in our language but it is a valid alternative to be considered. It is an autonomous plugin and it is managed by several users. With this plugin you have the possibility to obtain different functionalities let's see which ones:
You can have it shared on Facebook, LinkedIn, Twitter, Pinterest and Flint.
You can choose which social to use by activating or deactivating them, each social is manageable on its own.
Basic interface very simple and intuitive.
Ability to monitor shares.
You can create a mobile bar with icons that scroll with the user on your website.
You can customize the icons according to your needs.
You have the ability to be followed on your social networks.
You can track shares by linking the plugin to Google Analytics.
You have the option to choose from four different themes for your icons.
The default style of the icons is square but you can choose from other options such as rounded corners.
Fast loading.
Ultimate Share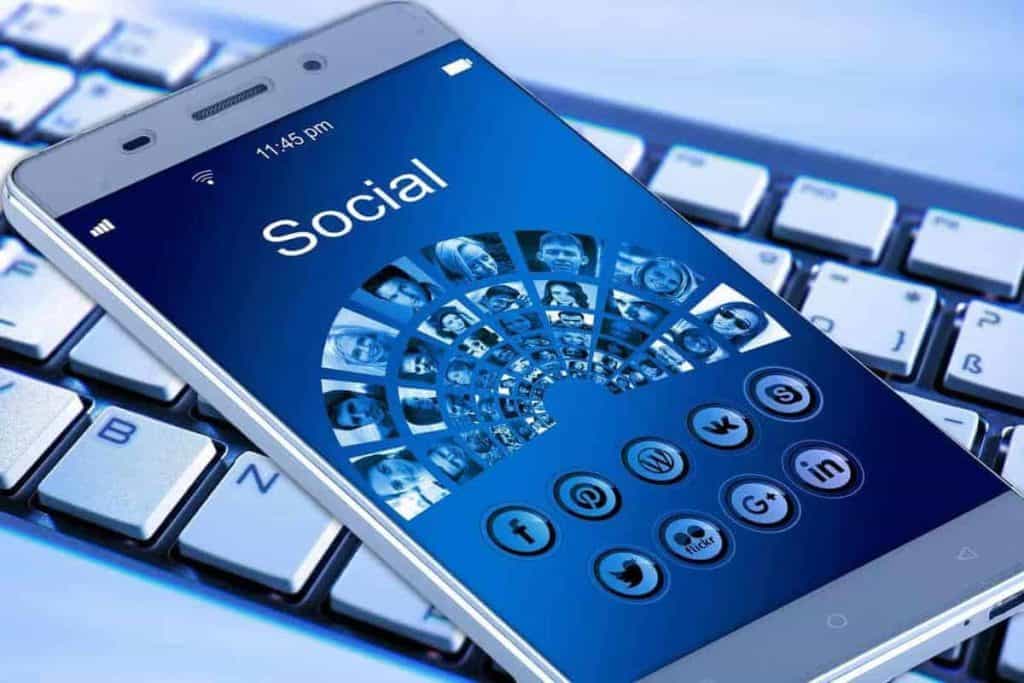 The plugin is available in two different versions, one free and one paid. The plugin is not available in Italian but it is still a great product to use. It already allows you in the free mode to offer your users the ability to share on over 200 different social networks.
Free version features
Here are all the features we find in the free version of the plugin:
You can make an icon perform more than one action. The same icon that allows your site to be shared can be the one that takes your user to your social network of choice.
You can choose animated icons.
You have the option to allow the icons to move around the site with your users or to fix them in a specific spot.
Allow your users to subscribe to your website.
You can add the view of the number of shares made by users.
Paid version functions and features
Instead, here are the additional features for those on a paid plan:
You have the ability to choose which icons to display and which not to.
The paid version has a wizard that walks you through the installation of your icons step by step.
Additional theme styles and designs.
You can create icons that in one click would allow users to follow you on social networks without leaving the website.
You can define sharing texts.
Icons are also optimized for mobile versions.
Assistance from a specialized team for any problem.
Social Snap
This plugin is considered among the leaders of social sharing plugins. It is not available in Italian but given its peculiarities it should not be overlooked. You can install it on your site in a few minutes and start using it.
You find the possibility to allow the sharing of your site on the major social networks of our days. It also allows your users to print your content. You can easily customize the buttons to make them perfect for the theme of your website.
You can choose to use just a few icons to make them immediately visible and hide the rest in the other function. In addition to sharing, it allows you to be followed with various follow buttons. All buttons are customizable.
It is 100% retina compatible. You can create your own shortcodes and widgets. There is also a pro version that allows you to block certain users, create posters for social media and many other fantastic features.
Monarch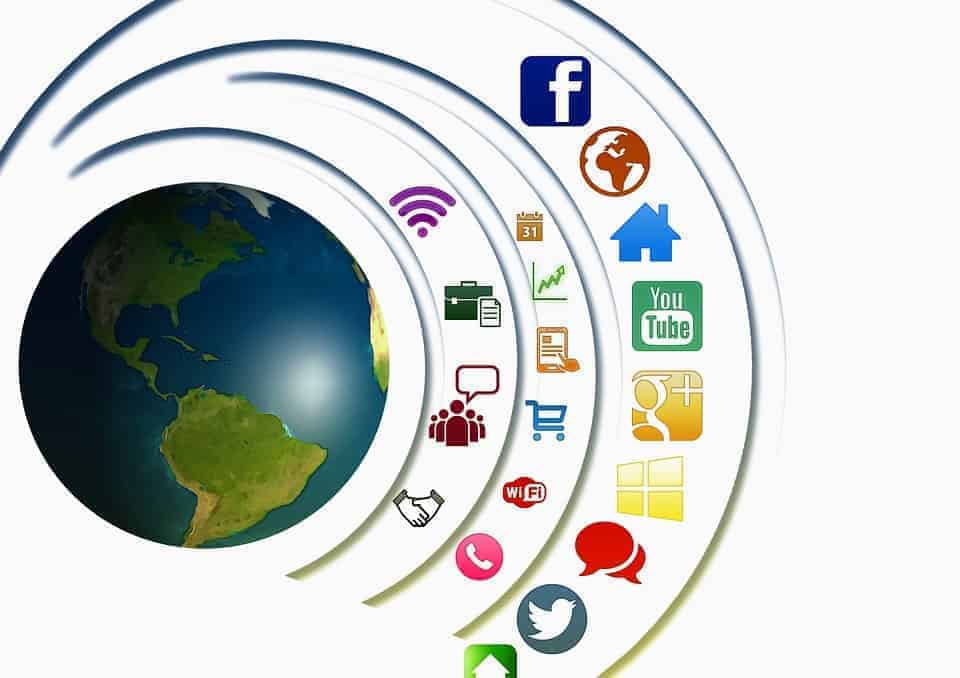 This plugin allows you to have your website shared on as many as 20 different social networks. You can choose from 5 different positions for the placement of your icons. You can customize the design of your icons and they are perfectly adapted for mobile devices.
You can manage everything from your dashboard and monitor every aspect. You have the ability to check your statistics and export or import data. There is a 24-hour premium support to go to for any issues.
WP Social Sharing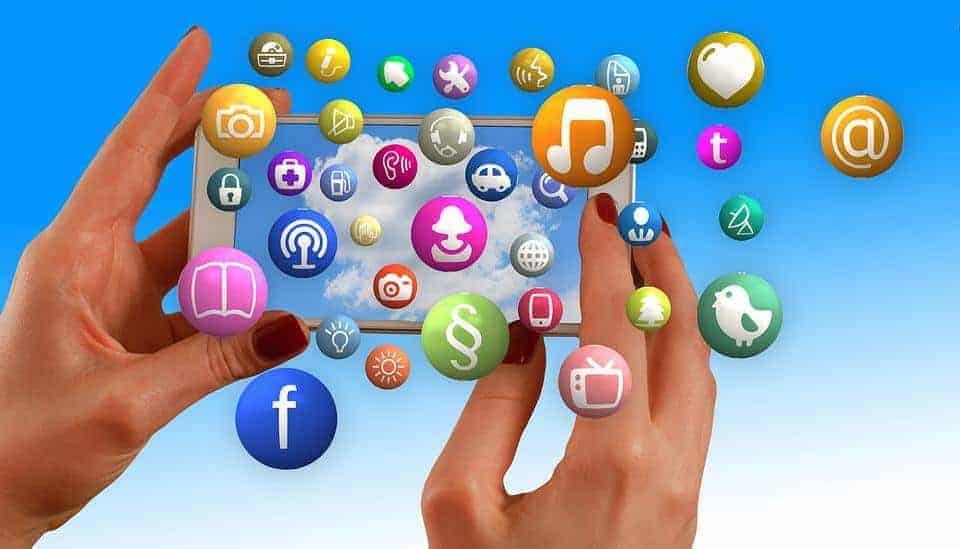 This plugin allows you to share your posts on well over 100 different social networks. The plugin is simple and fast with beautiful custom icons.
The plugin is GDPR compliant and does not save any of your users' data. You can monitor and control the number of shares. You can customize your icons for free. You have the ability to change their size as well as their style.
You can create custom URLs. It gives you the ability to enable or disable sharing on certain posts or pages on your website. Perfect for the mobile and you can find 24/7 support.
Conclusion
Allowing your users to share your content is the best way to allow your site to grow.
Each of these plugins has similar but also different features, so you should choose the most suitable product for you.
Are you using one of these social sharing plugins? Which one? Tell us about your experience in the comments below.