Choosing the perfect theme for your site among the many WordPress themes is not easy at all. However, if you want to create a WordPress site, you have to know that the theme is the first important choice you'll have to make.
That's why in this guide, WordPress themes: what they are and how to choose the best, I've decided to tell you about the features of WordPress themes and how the theme can affect the performance of your site. In this article, I will also show you where you can find free WordPress themes and the ones that are subject to payment.
I'll explain, then, how to choose the best theme for your needs and we'll go over some of the fastest themes. First, though, let's see why it's important to choose your theme carefully.
WordPress themes: how do I choose?
The theme will affect not only the aesthetic appearance of your site but more importantly, the functionality itself that you will have at your disposal.
Whether you choose from paid or free WordPress themes, you must first understand why it is important to choose the perfect theme.
Choosing your theme well will ensure that you don't waste unnecessary time in the future. Of course, you can always change your mind, but you must consider that changing your theme at a later stage will require a lot of effort.
For this reason, it is always better to choose carefully at the beginning to avoid going back on your steps and having to reconfigure a new theme from scratch. Let's see, then, briefly what are the features that can't be missing in the ideal theme.
Theme for WordPress: what it must have
There are no universal rules for choosing the most suitable theme, it all depends on your needs and the kind of site you want to make. For example, if you need to use a particular plugin for your site, you'll have to take it into account when choosing it. Not all themes go smoothly with every plugin.
In any case, there are some factors that you should take into account regardless of the type of your website.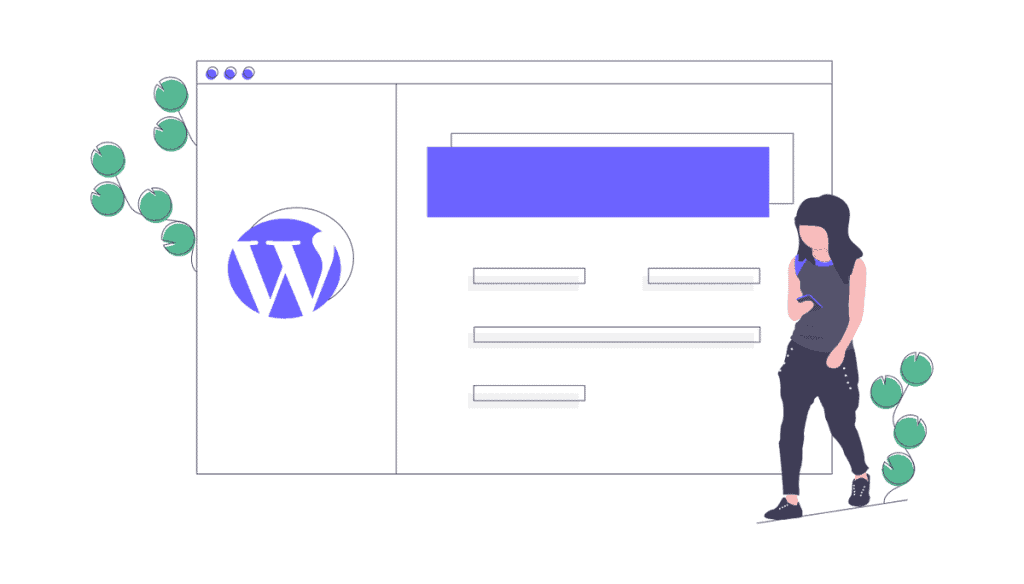 One of the first aspects to consider is that the theme you choose should be as current as possible. Nowadays, an ideal theme should not only be compatible with mobile devices, but it would be better if it were also responsive, and therefore able to adapt to any type of screen.
Another thing not to forget is optimization: the theme will affect the performance of your site, and, consequently, will make a difference in your search engine ranking. Before delving into other aspects regarding the choice of a theme I will explain which sites you can use for your search.
WordPress Themes: where to find them
You should know that there are free and paid themes. The perfect theme for your needs could be either one, it doesn't necessarily have to be a premium theme.
What are the differences? Premium themes often tend to have more features available and are more customizable.
You might think that the support and updates of paid themes are also better than the free ones, however, this changes from theme to theme and that's not necessarily always the case.
Free WordPress themes, in addition to being affordable, often have everything you might need, provided you know where to look. Let's see, then, where to buy or download WordPress themes from.
As I will show you there are many services that provide themes completely free of charge without the need to resort to the use of cracked themes. If you want to learn more about this topic I refer you to my dedicated article to find out if it is worth downloading cracked themes.
Free WordPress Themes: where to find them
WordPress directly provides you with a directory in which all themes are cataloged. In this way, you can search for a specific theme and see, also, which are the most popular or the most recent ones.
Currently, you can find more than 9000 themes in the WordPress directory alone. A number that increases day by day, demonstrating an overwhelming superiority against other platforms.
For example, Wix only allows you to choose from around 900 templates. This is just one of the differences, you can read the Wix vs WordPress comparison to learn more about the pros and cons of the two platforms.
The interesting thing, though, is that you also have the option to search by theme features. In this way you can do a targeted search based on your needs, of course, to do this you need to be clear on what you need first.
The search options allow you to choose according to layout (e.g. number of columns, block or grid structure). In addition, you can also apply a filter based on the type of site and then search for a WordPress theme for blogs, for example.
Last but not least, you can search according to the options made available by the theme. This allows you to choose precisely the theme that has one or more features that you consider essential.
You might need, for example, to customize the colors, so that you use those of your brand. You need to know, in fact, that depending on the theme, there will be options that you can change and others that are only default options.
Where to buy WordPress themes
In case you don't find what you're looking for among the free themes, or you're interested in looking at what the paid ones offer, you have plenty of choices here as well.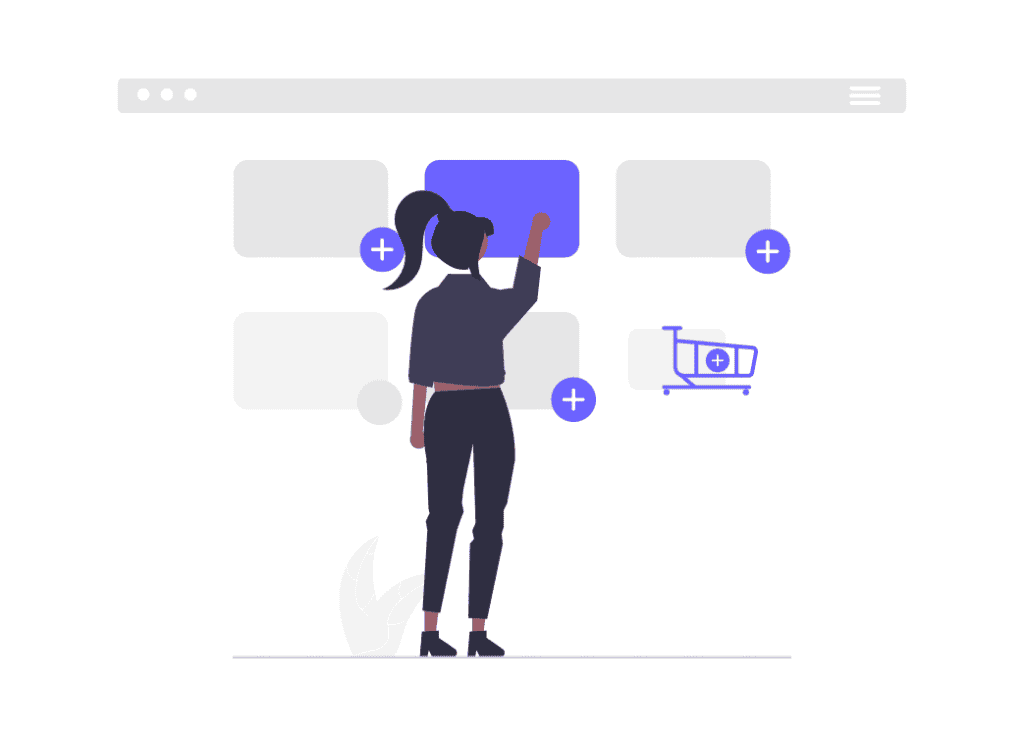 There are, in fact, numerous marketplaces that collect the paid themes, let's see the most popular.
Themeforest
Themeforest gathers in one site hundreds of WordPress themes and for other CMSs. Here you can also find plugins and many ready-made templates such as those for Elementor or created specifically for WooCommerce.
On Themeforest you'll be able to see which themes are the best sellers and you can also browse the themes available for each category.
This is one of the most well-stocked platforms, where in addition to themes, you can find other resources that will be useful in the creation of your website (not necessarily using only WordPress). For example, you will also find templates for the creation of social media, CRM and various web applications, but also psd templates or vector graphics.
Returning to the resources for WordPress, once you have found what interests you, you can open the page for the theme. From here you can get a lot of interesting information and know how much the theme is sold and how it is rated by other users.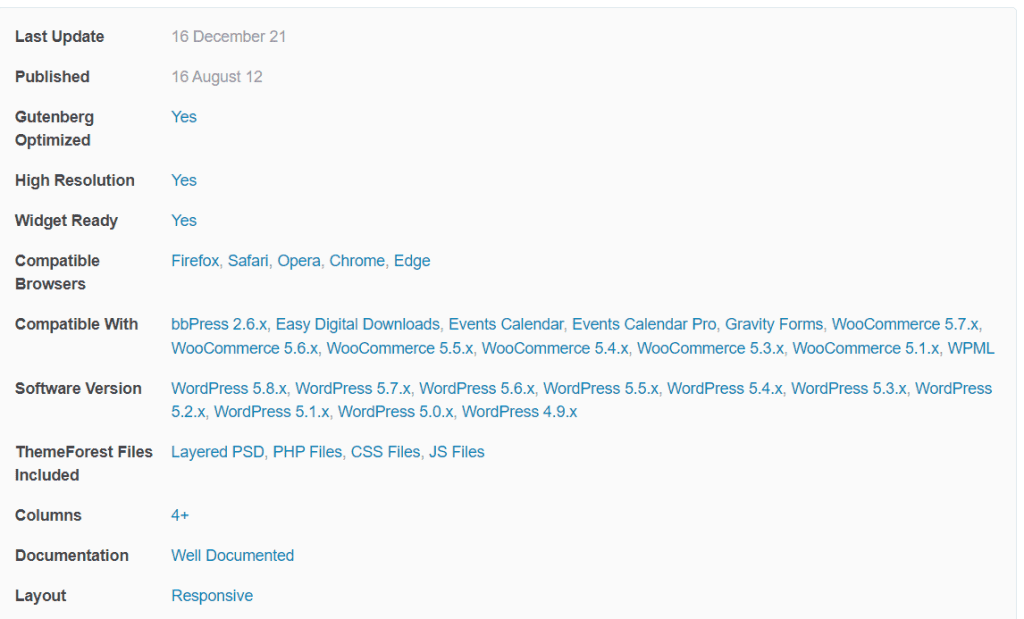 For example, the screenshot you see above, shows the information of Avada, the best selling theme on Themeforest.
In addition, you'll be able to see the date it was created and its latest update. This way you'll get an idea of how often the theme is updated. Remember that always updating WordPress themes and plugins is important for WordPress security and to ward off the risk of hackers.
Want to know a trick to update all themes and plugins quickly?
Check out our WP-CLI to find out how to do it with a simple command.
In the information, you'll also find pointers regarding theme layout and responsiveness. Also, remember to always check that the theme you intend to buy is compatible with the WordPress plugins you intend to use, for example, you can also check if it is optimized for Gutenberg.
TemplateMonster
On TemplateMonster you will find a large number of resources, including templates for html sites or other CMS such as Joomla and Drupal, as well as, of course, plugins and WordPress themes.
On the site, there is a section devoted entirely to themes for different CMS designed to create your own ecommerce site like Shopify PrestaShop.
TemplateMonster allows you to purchase resources individually, but also to subscribe on a monthly or yearly basis to access benefits such as premium resources and unlimited downloads.
There are currently three subscription plans: Creative at $7.75 and All-In-One at $14.90 per month. The third option, on the other hand, allows you to purchase a lifetime license (no renewal required) for $599.
Again, to find the theme you're looking for you'll be able to apply filters based on the theme's topic, colors, but also other features and functionality. Interestingly, you can also search for themes based on their compatibility with a specific version of WordPress or WooCommerce.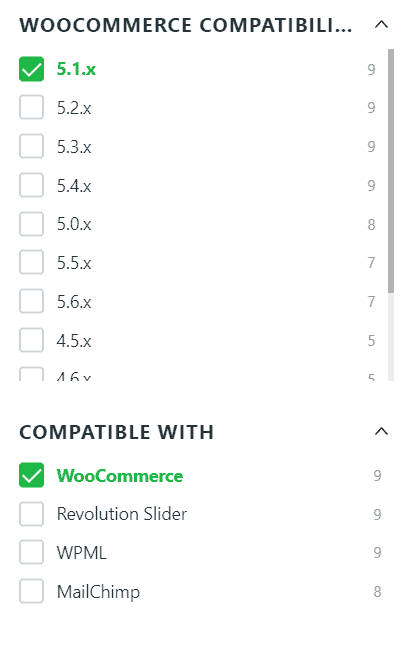 You can also search according to compatibility with individual plugins, so in case you have specific needs, applying filters will allow you to exclude all the themes that do not interest you and then narrow your search.
Elegant Themes
The site has been active for about 11 years, during which 87 different themes have been released for WordPress, however, in recent years the platform's goals have mostly focused on its two flagship themes. These are Extra and Divi (which I'll tell you about later in this article).
To access the products offered by Elegant Themes you can choose to subscribe to an annual subscription, at a cost of $89 per year, or pay for a one-time license for $249.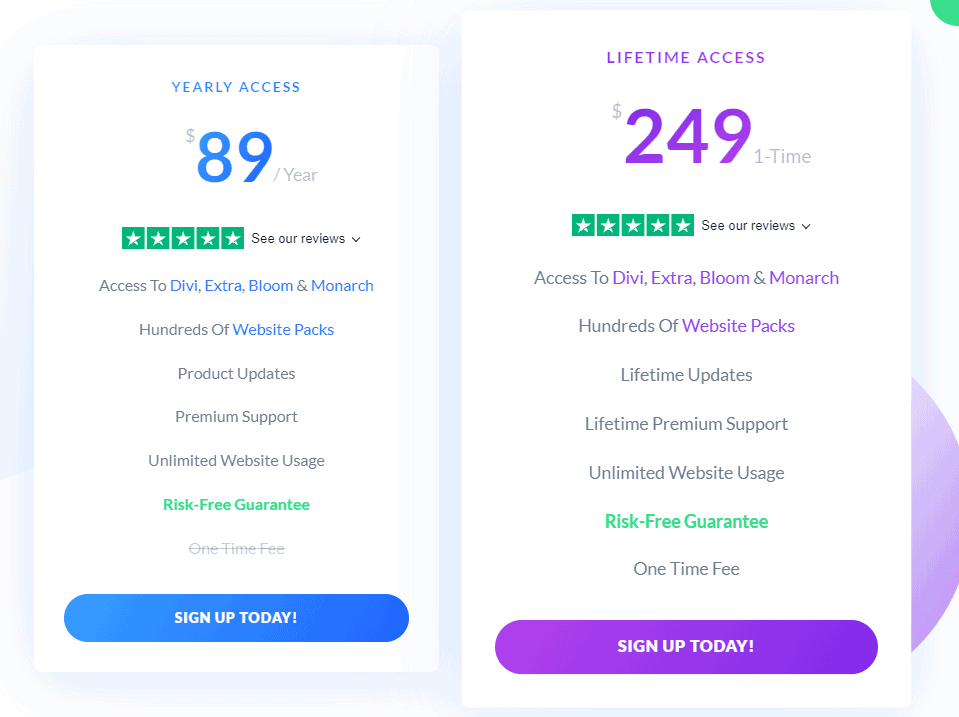 In both cases, you will be able to access the Divi and Extra themes and the web page builder plugin: Divi Builder. The peculiarity of this block builder is its compatibility with all WordPress themes.
Once you subscribe to one of the two available plans, you'll be able to use Elegant Themes themes and plugins on any website, without any limitations. Other useful plugins like Bloom will also be included in the license. After subscribing you will have 30 days to decide whether you are satisfied or not with the service.
Best WordPress Themes
As mentioned before in this article, WordPress themes: what they are and how to choose the best, there is no perfect formula that will allow you to identify the best theme for your needs.
Each theme is, in fact, designed to fit a specific type of website, and in addition, you will also have to consider your needs specifically. However, there are some pointers that can always be useful to you.
How to choose a WordPress theme
When you find yourself having to choose your WordPress theme, you often tend to make the wrong considerations. The first idea is to search for a theme based on the category of your site and choose it among those that we like best.
However, there are several aspects to consider when choosing the best WordPress theme. You must not forget that the perfect theme for you, may not be suitable for someone else, and vice versa.
Why? Simple, the theme must fit exactly what you're looking for, meaning that it must be compatible with the type of site you intend to create.
This means that a WordPress theme for an ecommerce will be completely different from one suitable for a photographer's portfolio. The same goes for any professional in any specific trade.
I'm not just referring to the appearance, but to the functions, elements and modules that the theme provides you with. In fact, a key element that you need to take into account is that every function of your theme, which is not useful to you for the creation of your site, simply ends up taking up available resources.
That's why if it's in your interest to speed up WordPress and also ensure a better experience for users who will visit your site, you shouldn't underestimate this aspect.
Now I would like to show you some of the best WordPress themes, keeping in mind, precisely because of what I have explained to you so far both the importance of speed and the number of sales of a theme. That's why I decided to collect the best selling themes, among the paid ones, and the fastest themes.
A theme for a restaurant website?
Often in various Facebook groups the same question is asked in different forms:
Recommend me a good theme for a restaurant
What theme can I use for a pet store?
I need to create the website of a farm, what theme do you recommend?
What you see in the demo is nothing more than a set of photos and content that the author of the theme used to create the demo.
What you actually care about when you buy a theme is the template itself:
The header
The footer
Position and style of the sidebar
Text size and colors (relatively speaking, since we can easily change them)
If you buy a restaurant theme, and change the photos, putting those of a farmhouse or a sex shop, you've made a completely different website.
You don't use the demo content in your site, so you can ignore the photos that the theme authors put in to create the demo.
All parts of the theme are editable, whether it's through the theme options or with a child theme. What you need to look for is the performance, and that you like the graphics of the theme.
Top selling WordPress themes
The first theme I present to you is Avada, it is the paid theme with the highest number of sales ever on ThemeForest. In fact, the theme counts more than 771 thousand sales and has a 4.77 out of 5 stars rating out of more than 36 thousand reviews. If you want to learn more about the functionality of this theme I recommend my Avada review.
Divi is the flagship of Elegant Themes, again, like Avada the theme includes numerous pre-set templates to use as a base to build your site. Also, just as Avada has its Builder, Divi also has one, which will allow you to make changes to your theme directly from the front-end.
Please note that you can also try the functionality of the theme and builder directly from the site, by accessing the Divi demo.
At the top of the best-selling themes on TemplateMonster we find Monstroid 2. The theme can be purchased through a single license for € 63 or by subscribing to a plan among those offered on the platform. Monstroid 2 falls into the category of multipurpose themes that are suitable for different types of sites. The theme can also be used with the Elementor page builder since it was designed to integrate perfectly with it.
How to choose a fast WordPress theme
To choose, among the themes that interest you, (the fastest one), I suggest you run tests on the demos of the different themes. In this way, you can understand, at least approximately, which theme is the most performing one.
Gtmetrix is a free tool that allows you to analyze the performance of the pages of your site. You can also use it to test the demo version of a theme you are going to buy.
It is very easy to use, just enter the address of the page you want to analyze and wait. At the end of the analysis, you'll get some data back.
Considering that you are going to do these tests on demos, and in practice, you don't know if the images contained in them are optimized or not, I suggest you disregard the images among the resources.
With this method I decided to analyze the performance of some of the best and fastest WordPress themes, I'll explain how I did it.
From the analysis on GTmetrix in Waterfall I excluded among the resources the images. Of course, to ensure a certain speed, the images that you're going to use in your site must first be optimized, if you want to understand how to do it you can read my guide on how to optimize images for WordPress.
How to use the data from this analysis though? Ideally, a fast enough theme should have a size that does not exceed 500 kb and a total number of requests less than 20. Always remember, that should not consider the images among the resources you have.
The data you will get from this kind of analysis, however, are only indicative. The real performance of your site will depend not only on the images but also on global optimization.
In any case, however, a fast theme will be a good base from which to start. Let's now see the themes we have analyzed.
Fastest WordPress themes
Ocean WP
The theme provides several ready-made demos, in our case we performed the analysis on one of those for ecommerce. The size of the page, without images, drops from 2.21 MB to 637.5 KB and the requests are 19, out of a total of 28.

From the global analysis of gtmetrix, which instead takes into account the entire page analyzed, you get a score of 93% as PageSpeed.
Ocean WP is compatible with numerous page builders such as Elementor and Divi's builder. It is a paid theme and there are several purchase plans available. The prices of the annual plans are generally these, although there may be periodic offers:
– Personal license valid for 3 sites: $54
– Business License for 6 sites: 109$
– Agency license for up to 50 sites: 179$
Many preset demos are also included in all annual plans, along with a year's worth of updates and support. In addition to the annual plan, you can also opt for a lifetime license.
Astra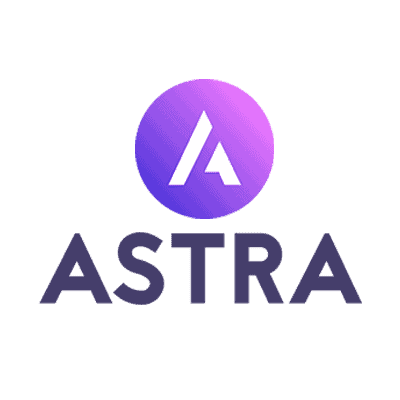 Again, among the several preset demos available, I chose one designed for an online store.
In this case, the page in question got an overall PageSpeed score of 79%.

While considering the analysis net of images, 573.4 KB and 54 requests were recorded.
The Astra theme can be modified by intervening on the code, but it is also compatible with different Page Builders such as Elementor. Again, you can choose from several annually renewable plans. Here are the prices of the licenses (in the absence of offers):
– Astra Pro at $59 can be used on an unlimited number of domains.
– Mini Agency Bundle for $169 also includes add-ons for a builder of your choice between Elementor and Beaver Builder.
– Agency Bundle for $249 includes plugins and addons for different builders.
In any case, ready-made templates are always included to start building your site. In the Astra Pro license, there are about 20 templates, while in the other two there are at least 55.
Generate Press

The theme has a free version and, again, several ready-made templates included in the premium version. Performance analysis on gtmetrix showed a weight of 135.3 KB and 24 requests, again excluding images from resources.

In the premium version, Generate Press gives you access to a library of ready-made templates from which you can build your website. It has no limitation on the number of websites you can create and guarantees you a year of support and updates. The license costs $49.95 per year, and if you decide to renew you get a 40% discount on the following year.
Conclusion
In this article, WordPress themes: what they are and how to choose the best, we've seen what WordPress themes are, what types of themes are available, and where to find the best free and paid themes.
I've also explained how to analyze the speed of a WordPress theme followed up by some tips on how to best choose the perfect theme. What about you? What theme do you use and how did you choose it? Let me know in the comments below.