Affiliate marketing is a digital marketing strategy that we are hearing more and more about today. Actually, not everyone knows that the first affiliate programs originated quite a few years ago and that the first Amazon affiliate project was launched in 1996.
In this article, Affiliate marketing: What is it and how do I get started?, we're going to see what affiliate marketing is, how it works and how to take your first steps into the world of affiliations.
In the second part we'll delve into site optimization strategies, see an overview of affiliate platforms and discover alternatives to affiliate marketing.
Affiliate Marketing what it is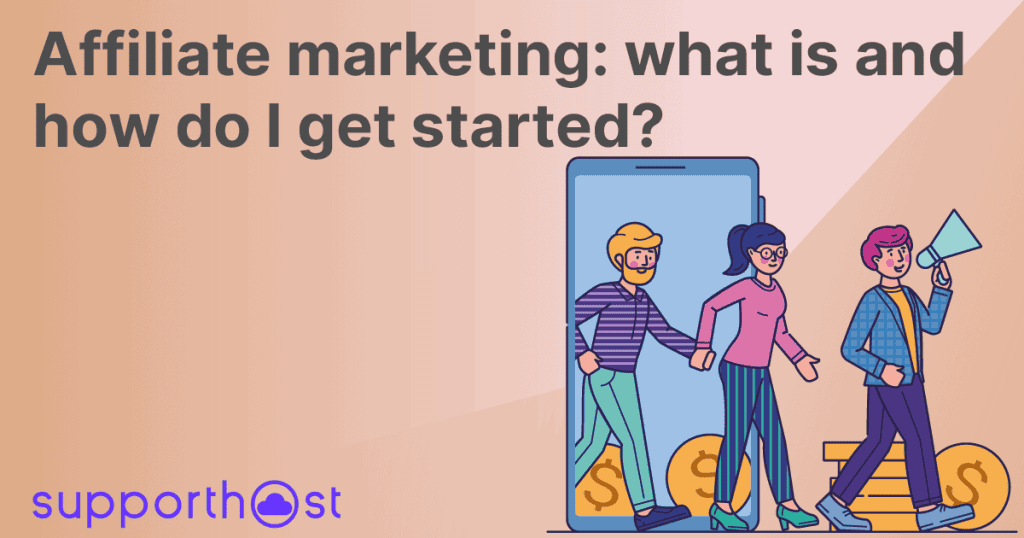 Affiliate marketing is a commercial agreement that is part of the new forms of marketing that can be implemented online. This sales strategy, known in Italy as affiliation, puts in communication three subjects: the advertiser, publisher and affiliate marketing platform.
The first of these is the inserter, also called advertiser or merchant, who provides an ad on a product or service he offers. The second, or the publisher, is the affiliate who is responsible for promoting the ad on his site or blog.
Finally, the affiliate network is the affiliate platform that connects the two parties, allowing you to manage the economic transactions, monitor the results and resolve any disputes.
Affiliate marketing is, therefore, the system that connects a company that wants to advertise its brand with an affiliate that promotes the product in order to obtain conversions.
In fact, it is important to specify that this type of marketing is strictly performance-based, meaning that the affiliate only receives commissions for the results obtained (whether they are purely related to sales or the completion of a certain action).
Affiliate marketing: definition
Affiliate marketing can therefore be defined as a form of performance marketing in which the affiliate promotes a service on behalf of an advertiser and receives commissions based on the performance achieved. Between the two parties, there is often an affiliate platform that acts as an intermediary.
Affiliate Marketing how it works
As we have seen, affiliate marketing differs from traditional advertising methods, precisely because you do not receive compensation for simply advertising a product, but only after the user has performed a certain action.
Affiliation is achieved through a link, which is called a referral, or precisely affiliation.
This link serves to direct users who visit your site to another where they can, for example, subscribe to a newsletter or make a purchase. Inside the referral link, there is a tracking code that allows you to identify the affiliate and thus attribute the commission.
Since this is a performance-based business, before proceeding it is necessary to open a discussion on the types of online advertising campaigns on which affiliate marketing models are based.
Campagne Pay per Performance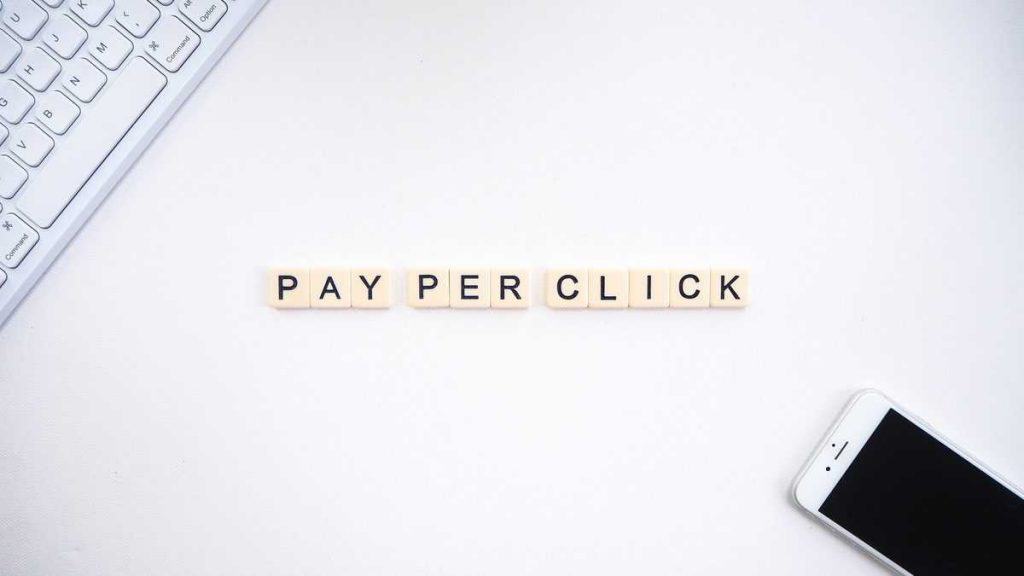 An online advertising campaign in which the cost paid by the client depends on the "actions" performed by the user (clicks, sales, etc.) falls into the category of performance campaign.
Based on these actions, we can then recognize these types of campaigns:
CPC or cost per click: the advertiser pays for each click received through the campaign
CPL or cost per lead: the user must fill out a form or subscribe to a newsletter
CPS or cost per sales: the purpose of this campaign is a direct purchase
CPA or cost per action: the advertiser pays upon completion of the established action.
As you can easily guess each of these campaigns has a specific purpose, for example, in the case of CPC, the goal may be to increase the volume of traffic to your site. If you want to learn more, you can read how to have a blog and earn with advertising.
As far as affiliate marketing is concerned, the real protagonists are the CPA and CPL campaigns, affiliations, in fact, aim to increase sales or generate new potential customers.
Affiliate platforms
We have understood, therefore, that affiliate marketing is convenient for companies because in this way they can get a good return on investment. This strategy also guarantees the affiliate a profit, which depends on the success of the campaign. What do affiliate platforms earn instead?
As we mentioned before, affiliate campaigns are carried out through networks that put advertisers and publishers in communication, offering to manage payments, but also acting as super parties in case of disputes.
For the services offered, the affiliation platforms require, therefore, a fee that is about 30% of the commission. The remaining 70% is up to the affiliate.
In any case, these are not fixed percentages, since the remuneration of affiliate networks varies from case to case.
Affiliate Marketing - how to get started
If you are interested in starting an affiliate marketing campaign as an affiliate, you should know that it is not easy to be successful, what you need to do is to establish an effective strategy that will allow you to make the most of your efforts.
Choose your target audience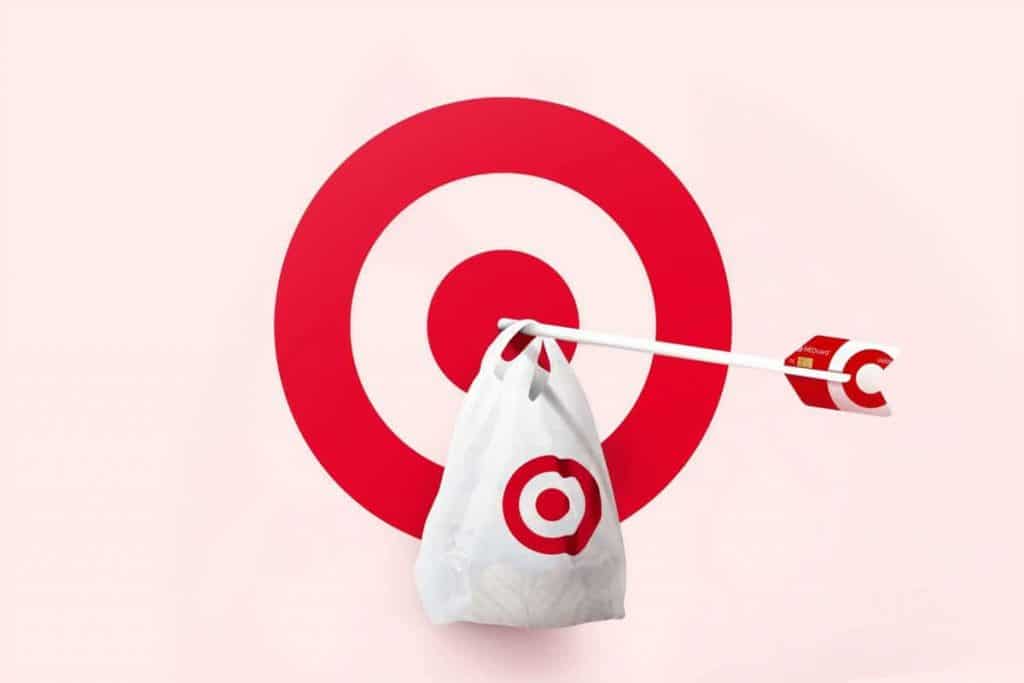 Before starting an affiliate campaign it is necessary to choose a niche market to which to dedicate yourself.
Your site or blog must be specific so that you can build your reputation and credibility. Ideally, you should focus on an undiscovered industry, but it is also important to focus on a topic on which you have some expertise.
Once you've identified the sector, you can then enrich your site through tutorials, informative articles and guides, but we'll come back to that later.
Why is it extremely important to choose a niche and not focus on a broad topic? Simple, in this way you will generate a sort of filter that will lead to channel-specific traffic to your site, that is, an audience that has a real interest in the topic.
Reaching a targeted audience will allow you to increase the probability of success of your affiliate campaign. Remember, moreover, to analyze the market to understand what are the demands of the moment and always keep an eye on the competition.
Create your website
Once you have identified the market segment you are interested in, you can proceed to create a website in which you will cover everything related to the topic.
You will then have to choose how to make your site and rely on a hosting service to get your web space. One of the easiest ways to build a website is to use a CMS like WordPress.
This way you can opt for WordPress hosting and you won't even need to install WordPress. This way you can focus on content creation.
One of the winning strategies for affiliate marketing is to create content that will attract visitors, build loyalty and build a target audience.
It is only after achieving this first goal, then, that you will begin to get results.
Having a website and having enriched it with content is not enough to guarantee sales and consequently earnings. What you need to do is to be able to increase conversions, but before that, in order to attract the right target audience to your site, you need to know how to create a website and make a series of assessments to choose a hosting that suits your needs.
Increase the flow of visits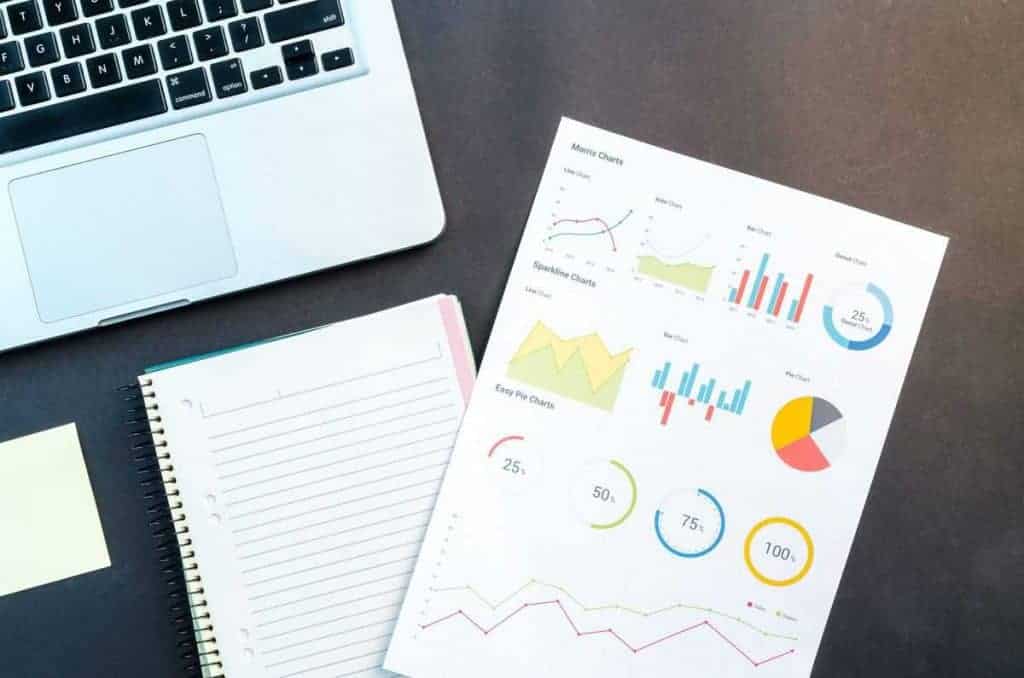 Generating high traffic to your site is crucial to increasing the chances of success of your affiliate campaign. But how do you keep track of your website's performance?
Fortunately, there are special analysis tools that allow you to do so. For example, Google comes to our aid and thanks to Google Analytics you can monitor in detail the traffic on your site.
With this tool, you can identify the sources from where most of the traffic is coming from and analyze the behavior of your users.
This analysis will allow you to understand which pages are most visited, what types of searches are carried out within your site and which landing pages have the best results.
Moreover, thanks to detailed conversion reports, you will be able to analyze the behavior of your site visitors and understand where to intervene to increase the conversion rate.
In addition to monitoring the performance of your site, there are other steps you can take to increase the number of visitors, let's see the main ones.
Strategies to generate traffic
Along with creating interesting and useful content for users, to increase traffic to your website it is also important to implement SEO optimization strategies.
You can produce even the most useful content in the world, but if your pages are not optimized they will never rank among the top results and no one will ever notice them. This strategy doesn't require an investment of money, but it does take time to implement and to start showing tangible results.
The second thing you can do is to focus on social networks, these can prove to be a real trump card and be great tools for organic traffic. Even in this case, however, you need to deal with the content consistently to get good performance, so you will have to start from the drafting of a Social Media Marketing plan.
An even more direct method can be to focus on an email marketing strategy, just as you would if you were to sell your own product, you can use this strategy for your affiliate campaign.
Last but not least, you can generate traffic with paid advertising campaigns, such as Google Ads.
How to do Affiliate marketing: everything you need to know
After seeing what are the first steps to move in the creation of our affiliate campaign, let's find out how to implement a successful strategy.
How to take care of SEO optimization
One of the main mistakes you can come across when taking part in an affiliate program is that of bringing back to your site the contents present on the advertiser's site.
It would seem legitimate to reproduce the product descriptions as they are presented on the manufacturer's site, but you should know that Google's algorithm penalizes sites with duplicate content.
To get a good ranking on search engines, it is essential, therefore, to focus on original content and add relevant and useful information.
Remember that Google tends to penalize both pages without original content and sites created exclusively for affiliations.
It is very important, therefore, that the content aimed at affiliation is only a small percentage of your site and that there is also enough useful content for users. In this regard, you might be interested in learning more about copywriting strategies for affiliate marketing.
Use a disclaimer
When participating in an affiliate program, it is important to include a disclaimer on your website to alert users to the presence of links and banner ads.
You can put the disclaimer on your privacy policy page or even in the footer of your website, the important thing is to adopt a policy of transparency towards your users.
How to choose an affiliate platform
As we had anticipated, affiliate programs can be carried out through a direct agreement between advertiser and publisher, although they mostly take place through a platform managed by a third party.
Among affiliate marketing programs there are real networks that include more than one brand, especially marketplaces such as eBay, AliExpress, but also specific services such as Booking and platforms specialized in individual sectors such as Etsy and Zalando.
Definitely, however, the best-known platform is Amazon affiliation, in addition to being reliable and making payments on time, an Amazon affiliate program is also very beneficial.
Amazon affiliation how it works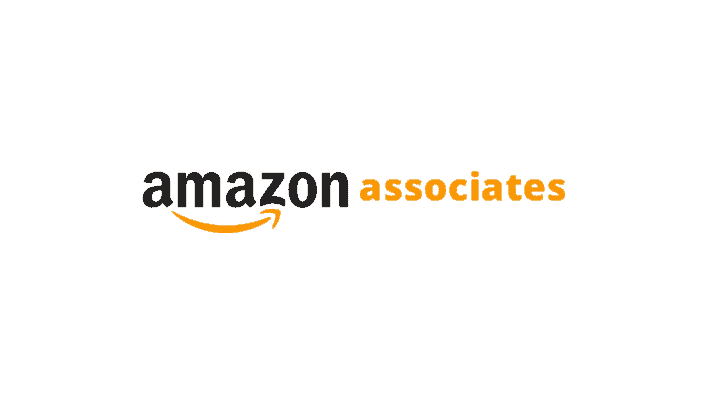 Amazon affiliation allows you to advertise virtually any kind of product, which is why it can be perfectly adapted to any industry.
The Amazon affiliate program allows you to insert not only links with the referral but also numerous other widgets with images, prices and other information that update automatically.
Just like other affiliate programs, as we have already mentioned, also in the case of Amazon it is necessary to include a disclaimer on the site that warns users.
When a user clicks on your referral and accesses Amazon you will be guaranteed commissions for a limited period of time, i.e. 24 hours. During these 24 hours, however, the validity of your referral may be interrupted if the user accesses Amazon through a different affiliate's link.
The main advantage of Amazon lies in the fact that the commission does not only refer to the product you advertise, but to the entire amount of the cart.
With Amazon affiliations, commission payments occur upon reaching the minimum threshold of €25 and range from 3 to 10% depending on the type of product.
Affiliate marketing without a site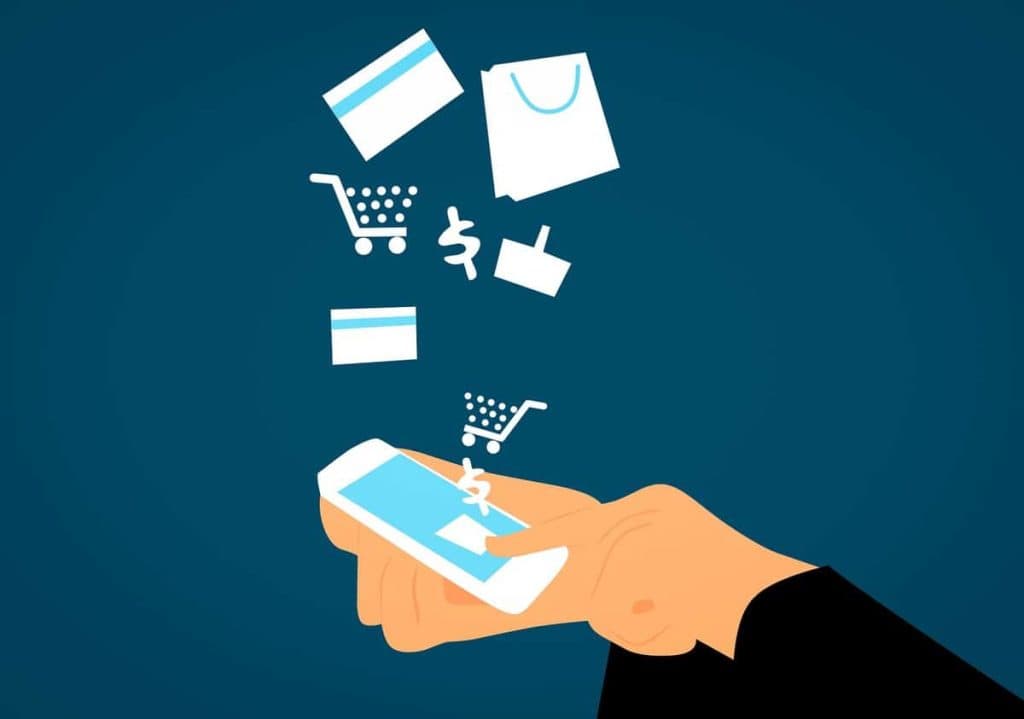 One of the most frequently asked questions about affiliation is whether it is possible to put it in place and most importantly earn online without necessarily having to open a website.
We have seen that the need for the site is related to the creation of content, however, there are also viable alternatives to share your links without leveraging a site or blog.
Basically, if you do not have and do not want to open a website, you can try email marketing with the creation of direct email ad hoc, or even better with a newsletter service through which to insert affiliate links.
Another possibility is the one offered by social networks, for example, you can advertise a product on Facebook or Twitter or even through a YouTube video or a live broadcast on Twitch and insert the referral in the caption.
In this case, you could, for example, use Twitch to advertise your PC configuration (or the devices you use to play games) and take advantage of Amazon affiliation to earn money by recommending to your followers the products you use daily.
Affiliate marketing or dropshipping?
Affiliate and dropshipping are often confused, this is because there are some similarities between these two forms of online marketing.
In both cases, you don't need a large initial investment and you don't have to manage a warehouse or take care of product shipping.
However, these are two totally different forms of marketing, so let's briefly see what is meant by dropshipping to understand the differences with affiliation.
Dropshipping can be considered a variant of ecommerce in which the company acts as an intermediary between customer and supplier. In this case, therefore, even without physically owning the products you build a brand and sell the products as your own.
The difference with an ecommerce is that the shipment of products is managed by the supplier, however, the sales process and customer management is up to the seller.
Dropshipping, therefore, is a kind of resale of products in which, however, the seller never comes into contact with the goods. The same can be said for digital services. For example, you could open a web hosting business as a reseller, in this way you could sell web space through a hosting reseller without having to manage infrastructure.
Affiliate marketing, on the other hand, does not require the affiliate to handle the sale himself, in fact, in this case, his only goal is to allow the advertiser to sell his product.
Affiliate marketing or referral marketing?
Also in this case we often tend to confuse affiliate and referral marketing. In the second case we are talking about programs in which, in exchange for rewards such as discounts and gift certificates, customers refer their friends and acquaintances to a product or service.
For example, by inviting a friend to subscribe to a subscription, through your referral link, you can get a credit to spend on the site or a discount on your next purchase.
Referral marketing is therefore like a sort of word of mouth between friends to refer a product or service.
Affiliate marketing pros and cons
Let's proceed now by examining the advantages and disadvantages of affiliate programs. As far as the advertiser is concerned, the main advantage consists in a high return of investment since this kind of advertising is goal-oriented.
This means that the company will pay commissions only on the results obtained and not on advertising in general.
If, however, the company wants to manage the affiliation directly and without intermediaries, it will have to monitor and manage the publishers in order to identify those that obtain the best performance.
On the contrary, relying on affiliate networks will save time compared to direct management.
What are, however, the pros and cons of affiliation for the affiliate?
Let's start by saying that the cost required to start the business is very low, many affiliate programs, in fact, are free and the only costs may be those related to the management of your website.
One of the potentials of affiliate marketing lies in the possibility of becoming a passive source of income, however, do not underestimate the commitment required to build a reliable site.
Let's come to the disadvantages: the time required to generate traffic and start earning money can be a lot.
Also, it is important to choose a reliable platform to make sure you receive commissions.
To top it off you have to deal with high competition.
Affiliate marketing: examples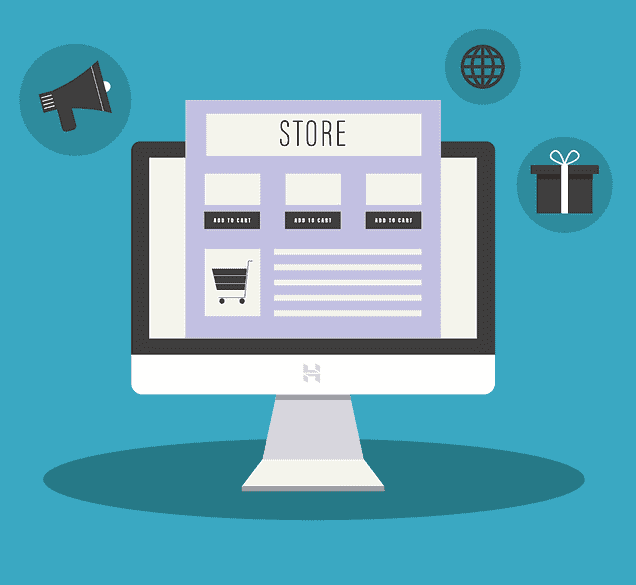 Before we conclude, let's see some practical examples of publishers joining affiliate programs.
There are different types of websites that can adapt well to affiliation: alongside the classic niche portals and blogs, we also have sites that allow you to compare the prices of various products (or services), such as Trovaprezzi or even Kelkoo and sites that deal with distributing discount coupons.
There are also cases in which a company may decide to have its product represented by a public personality, an influencer, who by associating his or her name to that product increases awareness and, of course, sales of the brand.
One of the most used platforms for influencer marketing is definitely Instagram, but generally, all social media can lend themselves well. Since on this social it is the images that do the talking, it will be important to carefully choose the size of the photos for Instagram.
Conclusion
In this article,Affiliate marketing: What is it and how do I get started?, we have seen a complete overview of affiliation: what it is, how it works and all the useful tips on affiliate marketing for beginners.
We also delved into tricks to optimize SEO and methods to generate traffic effectively.
Which affiliate program are you thinking of joining? Would you like to join as an advertiser or as an affiliate? Let me know in the comments below.