Ecommerce is a form of electronic commerce that connects merchants and customers, directly online.
In this article, Ecommerce the definitive guide, I'll explain what ecommerce means, how it works and everything you need to know about the preliminary operations before starting a business, including tax obligations.
We'll also see which platforms to use, the most valid strategies to increase traffic to your site and the mistakes to avoid in the creation of ecommerce.
Ecommerce: the meaning of the term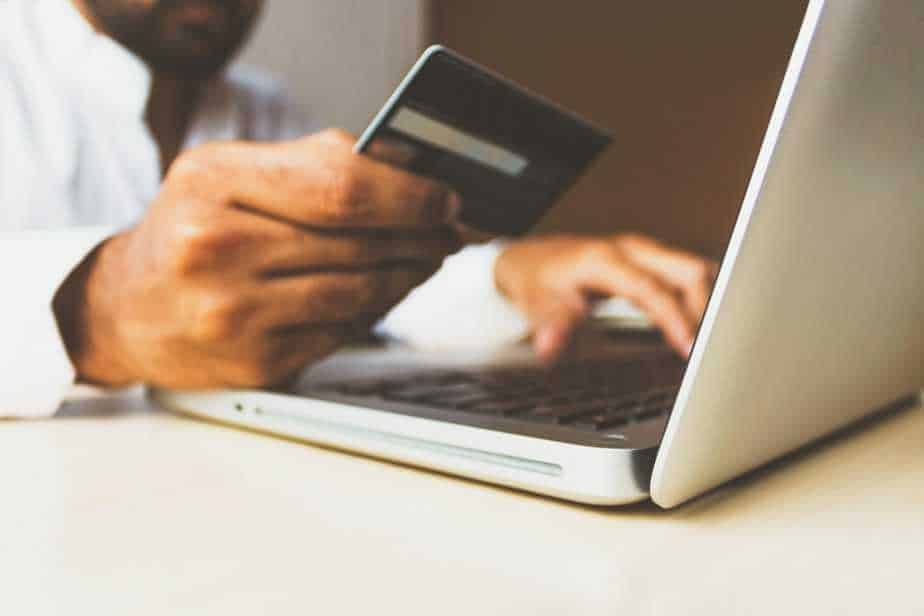 Through ecommerce, you can sell products and services regardless of where your customer is located. Also, since it is not a physical store, your online store remains open 24 hours a day.
Purchases are made through an online store and can also be made through mobile apps or secondary sales channels. For example, social media, buying and selling sites and marketplaces.
In addition to the sale of goods, digital products also fall under the definition of e.commerce.
That's why we can say that every sale and purchase that concerns goods and services and is carried out on the net allowing to earn online falls into the category of ecommerce.
In reality, unlike what you may think, there is not only one type of ecommerce. Let's see which are the most common types of electronic commerce.
Categories of ecommerce
An initial breakdown allows us to classify ecommerce based on the business profile, we will then have the models: B2C, B2B, C2C and C2B.
B2C or Business to Consumer: this is the category that includes all sales, in this case online, which take place directly between the seller and buyer. This is the most popular category of ecommerce and it ranges from different sectors: clothing, electronics, personal care and so on.
B2B or Business to Business: in this case, we are no longer talking about a sale to the end customer, but a transfer of products or supplies between one company and another.
C2C or Consumer to Consumer: in this category, we refer to the sale of goods, or services, between two consumers. One example can be eBay or the various portals that allow the sale and purchase of used goods. Often C2C ecommerce sales take the form of an auction, where the intermediary is the site itself on which it is hosted.
C2B or Consumer to Business: This category refers primarily to the sale of services or products from consumers to businesses. In addition, the term C2B also refers to the possibility of the consumer influencing the producer's decisions, for example by making an offer on price.
Another subdivision, however, relates to ecommerce models:
Online showcase: it's like a transposition of a physical store in an online version. In this case, the shipment can be sent directly by the seller or by a third party (for example the supplier himself), in the last case we refer to drop shipping.
Affiliation: this model does not provide for a direct sale, but the customer is simply directed to another platform where he can complete the purchase. A common example of product affiliation is the one with Amazon.
Marketplace: this is a single site within which multiple sellers are combined. Amazon is an example.
Ecommerce of services: as we have already anticipated, online sales are not limited only to products. In fact, digital products and online services are also not excluded.
This brings us to further classification of ecommerce into two forms: direct and indirect.
In direct ecommerce, the object of the sale is not a physical product, for example, ebooks or digital services.
In the indirect one instead, the object of the sale is a product that must be shipped to the buyer.
What to know before starting an ecommerce
If you've been thinking about creating an ecommerce to sell your products online, you may have asked yourself "why sell online?". Let's try to answer this question.
In the digital era, the line between online and traditional sales is becoming increasingly blurred, and the two types of purchases are merging into a single concept.
You have to know, in fact, that ecommerce can also be placed side by side with your physical store and does not have to replace it or act as an alternative to it. Similarly, you are free to start your business by creating an online store, but without having a physical store.
One of the perspectives for the future is that physical stores will slowly give way to online ones, so are we heading towards the disappearance of stores? Not really, but stores could be rethought in the form of showrooms where you can go to see products and then buy them online.
This has been the case for many clothing brands that have a store with reduced dimensions and no assortment to try on sizes. Once you find the size and model you can order what you want on the internet.
Where to find products to sell via ecommerce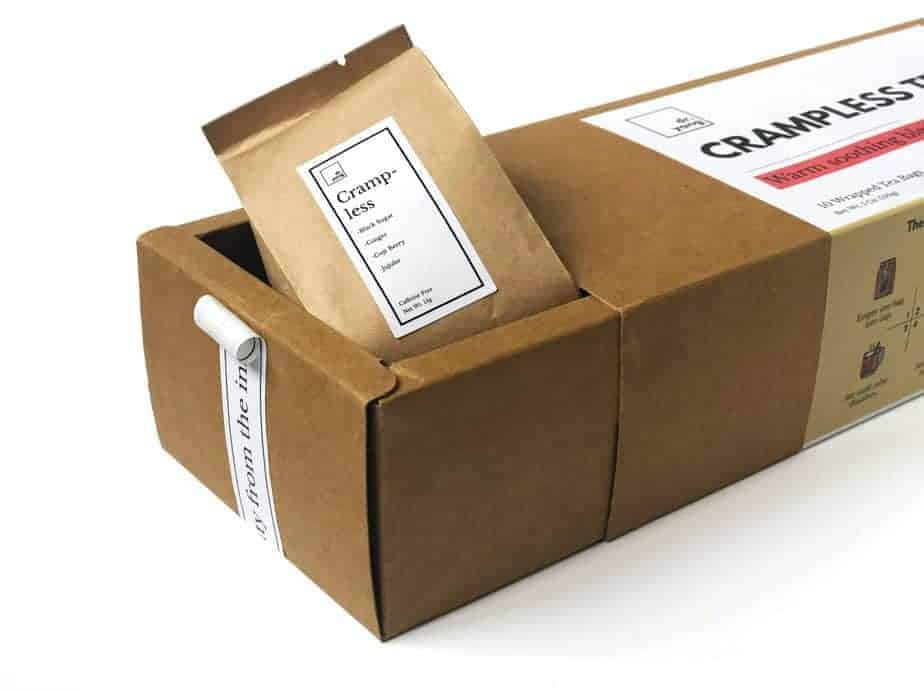 Once you have determined what you want to sell with your ecommerce business, you need to source the necessary goods. To do this, you can turn to manufacturers or wholesalers, just as you would in the case of a physical store.
However, there is an alternative, which I have already mentioned before: dropshipping.
In this case, instead of buying the products, organizing them in the warehouse and shipping them to the final consumers, you will act as an intermediary between customers and suppliers.
What you'll have to do is to transmit the order you've received to the suppliers, who will take care of the shipment and in some cases also of the post-sale support.
A bit like when you decide to start a web hosting business and become a reseller of web spaces. In that case, you take care of the customers, but you refer to your hosting for technical problems.
The budget needed to open an ecommerce store
The fact that ecommerce is a type of online selling, does not exclude that it is a less complex activity than traditional selling.
For this reason, before preparing to open an online store, it is important to plan carefully what to do and also have an idea of the budget needed.
As we were saying, you have to choose the suppliers and take care of the logistics, in case you don't want to opt for drop shipping. For this reason, the initial budget is highly variable and depends on the needs and the specific type of activity.
Ideally, by outsourcing all logistics to a third party, you can start with a very low budget. However, you should not exclude the costs related to the platform, server and advertising.
What are the tax obligations for ecommerce activities?
As for all commercial businesses, it is important, even in the case of ecommerce, to contact an accountant or a consultant to provide for tax obligations.
The sale through ecommerce is, in fact, among the commercial activities and as such brings with it tax obligations such as the opening of a VAT number. Be careful, because the VAT number is also necessary to sell in drop shipping.
In fact, selling through ecommerce cannot be considered an occasional job, only non-continuous and not organized activities fall into this category.
There is a specific ATECO code for ecommerce activities:
47.91.10 Retail trade of any type of product carried out via the internet.
Remember also that among the obligations, the opening of an ecommerce store also provides for the presentation of a SCIA to the municipality, or the Certified Declaration of Commencement of Activity.
Together with the opening of the VAT you must also be enrolled in the register of companies, under the category "merchants". The registration to the register requires annual fees.
Also from the point of view of social security, the business must be in order and it is necessary to enrol in the INPS at the management traders.
Legal aspects of an ecommerce store
The opening of an ecommerce store can not ignore the legal aspects that must be taken into account. Let's see what are the main ones.
You must inform the consumer about the right of withdrawal and the terms and conditions of the same. In addition, the customer must also be informed of the general conditions of sale including product characteristics and warranty information.
It is necessary to include information on the site about the company, whether it is a corporation, partnership or sole proprietorship.
In particular, for corporations it is necessary to indicate:
Name or company name
Legal seat
P. VAT
Registration with the Business Register or REA
Capital stock
The site must also contain the privacy policy in line with the European regulation GDPR, and the regulation on the use of cookies.
Ecommerce: advantages and disadvantages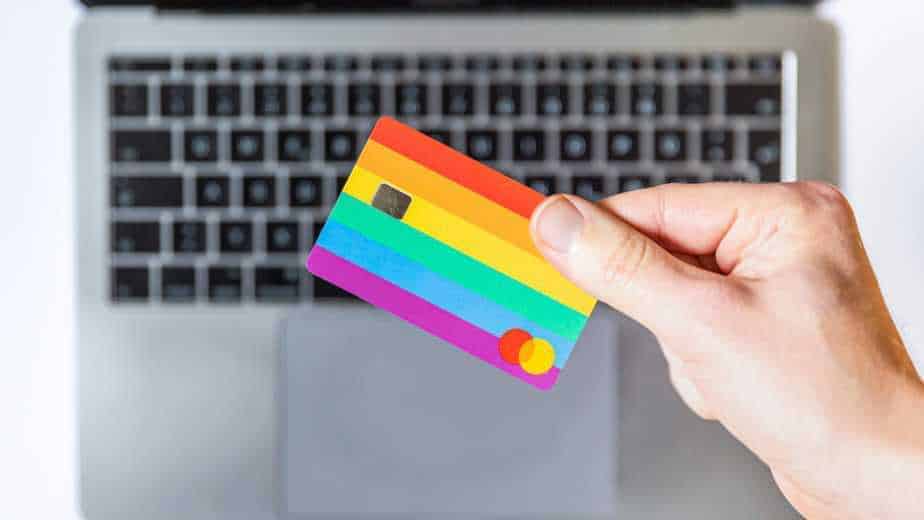 The great success achieved by online stores in a short time is definitely due to the advantages offered by this form of online buying and selling. But what are the advantages of ecommerce? And what are the disadvantages?
Advantages
A greater number of customers
It seems obvious, but surely the first advantage to be counted is the greater pool of users from which to attract.
Selling through traditional stores, even by opening multiple stores, you will never reach the potential customers that you can reach with an ecommerce store.
Through a single online store, you can sell to a customer anywhere in the world, without limitations. It is also easier to reach customers in niche markets this way.
Open 24 hours
Unlike physical stores, which are bound by opening hours, an ecommerce store remains open all day, every day. The customer, therefore, is completely free to make purchases whenever they wish.
Reduced costs
Operating and personnel costs are greatly reduced when compared to those required by a physical store. There are no expenses on the purchase or rental of the store, utilities, maintenance and so on.
Moreover, in case you don't take care of the shipments, the costs related to the logistics are less. The reduction of costs allows therefore a greater margin of profit.
More visibility
Integrating ecommerce with an already established business allows you to expand the pool of potential customers and thus increase profits, but also improve your visibility through the web.
Disadvantages
There are no real disadvantages given by the use of ecommerce, rather there are limitations.
Online payment
There are customers who are still wary and prefer not to buy online. This mistrust also stems from not knowing the service well and not having bridged the technology gap, especially referring to certain age groups.
In any case, there are practices that can help increase customer trust: such as using reliable payment solutions and payment protocols that ensure data privacy.
"Non-tangible" products
The second reason that can hold back online purchases is the lack of the ability to see the product in real life and be able to touch it.
This is especially the case for some product categories, but it can be addressed by including lots of pictures and videos of the items and also through accurate descriptions.
Many clothing and footwear stores offer free returns precisely to remedy this problem.
Technical Problems
You have to take into account the technical problems that may arise in the management of the site and payments.
However, these can be addressed by hiring dedicated staff or by taking advantage of the services provided by the platforms themselves.
More competition
If it is true that ecommerce allows you to reach more customers, it is also true that yours is not the only online store.
Compared to traditional sales, you'll face more competition, which is why it may be essential to focus on niche products.
How to create an ecommerce website
The choice of the platform
There are different ecommerce software that you can use to create your online store.
Let's start with the fact that there are open source CMS platforms that are available for free, but for which you will then have to arrange for a hosting service, which is paid instead. Therefore, the second important step you will have to take is to choose a hosting for your ecommerce.
Opting for free CMS offers advantages and disadvantages at the same time. On the one hand, they are highly customizable platforms, but on the other hand, you need to take care of all aspects from the installation of the CMS to its configuration yourself.
The alternative is to focus on proprietary platforms and maybe even rely on experts to implement the entire ecommerce.
The best ecommerce platforms in use
There are a variety of platforms you can use to create an ecommerce site, let's take a look at some of the most popular and used ones.
Shopify

Shopify is the least popular in Italy, it is one of the leading platforms worldwide. It is characterized by being very simple to use and allows you to adapt to all forms of ecommerce.
Shopify allows you to create your store and manage every aspect: you can organize products for sale, manage orders and accept payments.
The service provides different monthly plans starting from the basic one at $29 per month. Before activating the plan you can also try the service for free for 14 days.
After signing up you can configure your store and choose a theme from those available: both free and paid.
For each theme, it is specified what changes you can make without having to go and modify the code, and you can preview the theme before choosing the most suitable one.
Once you choose the theme to work on you can customize the interface by adding your logo, the choice of font, the colors to be used and in some cases, the various elements of the pages can also be repositioned at will.
After you have taken care of the interface of your ecommerce, it will be time to add the products for sale and to collect them in groups according to different categories (for example, women's, men's and children's fashion).
In addition to this, you will be able to set the choice of payments accepted and deal with the management of the store and order processing, which can also be managed directly from the phone.
WooCommerce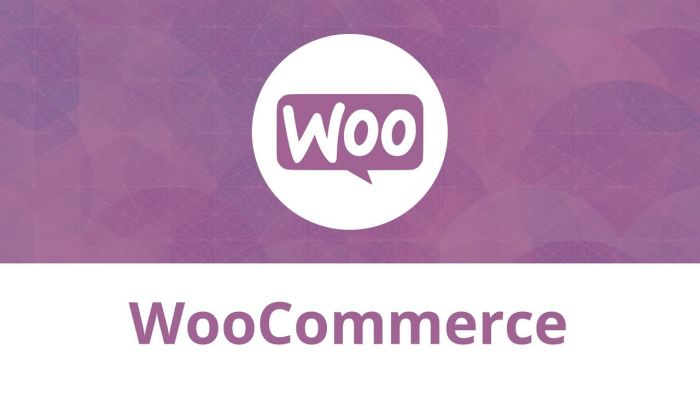 In this case, we're not talking about a standalone platform, but a free WordPress plugin that allows you to turn your website into an online store.
If you already have a site with WordPress, in fact, to get started all you need to do is add the plugin. Otherwise, you can directly choose a WordPress hosting service for your site.
The first thing to do with WooCommerce will be to enter all the information about your business and choose the accepted payments.
Then you can move on to the actual configuration of your store by adding products and organizing them into categories.
As for the graphics of your ecommerce, WooCommerce allows you to choose the theme you prefer between those free and paid. Also in this case you'll have the possibility to customize the theme and adapt it to your preferences.
As I said at the beginning, the plugin is free, however, some features, such as the one that allows you to sell content on a subscription basis, require extensions that can be obtained through the purchase of an annual license.
I often hear that adding too many products on WooCommerce causes everything to slow down, so I wanted to test WooCommerce performance to see what happens by increasing the number of products or adding more variations for the same product.
Magento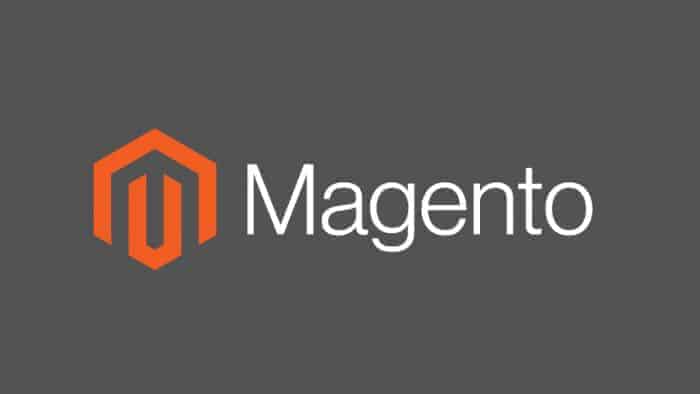 With this platform you will have two alternatives for your ecommerce store: a free solution and a paid one.
The free version is to be installed on your own server, while paid plans include hosting. You can also opt for a hosting service that already includes it and you don't even have to install it, as in the case of our Magento hosting plan.
Magento allows you to manage high traffic on your ecommerce store and to manage a high number of orders: up to 80 thousand per hour.
This platform is optimized for browsing from mobile devices, thanks to an adaptive design that makes it perfectly mobile-friendly. And it also allows you to manage multiple sites or multiple storefronts simultaneously.
However, compared to other platforms, the implementation of new themes and the implementation of new features is more complex. This, along with the high subscription costs, for paid plans, makes it less suitable for smaller businesses.
PrestaShop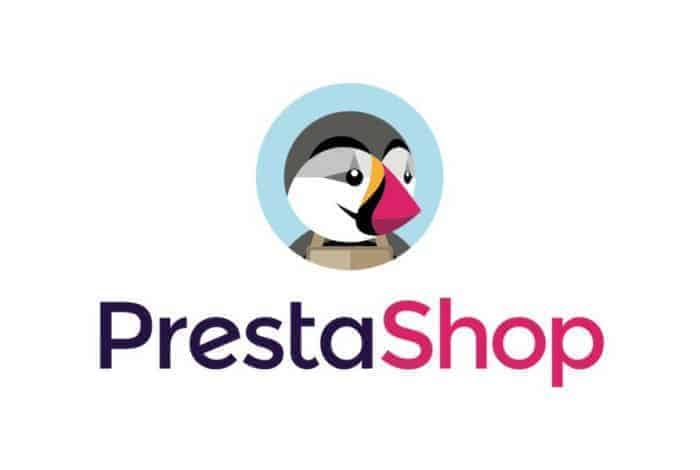 PrestaShop is a free CMS to install on your server, so you will need to find an external hosting service. If you choose a PrestaShop hosting plan the CMS will already be installed and you can start using it right away. With all other shared hosting, dedicated server and VPS cloud hosting you can install PrestaShop easily using Softaculous.
This platform allows you to easily manage all aspects of your business. One of the reasons for PrestaShop's success is its ease of use and clear interface.
The platform also allows for a high level of customization with over 4,500 themes available to you, both free and paid.
From the configuration point of view, PrestaShop allows you to define the payment and shipping methods and to enable security for payments through the SSL protocol.
Inserting products into the store is a fairly simple procedure, but to make it even smoother the platform provides a guide that explains the various steps.
The functions integrated into PrestaShop allow you to manage discounts and coupons, make available personalized offers, and manage shipments and email marketing.
With free and paid add-ons, you can access new functionality by adding modules individually.
How to find customers for your ecommerce
After you've taken care of the implementation of your ecommerce, you can't help but wonder "now how do I find customers?".
There is no immediate answer to this question, but there are a number of strategies that will allow you to increase traffic to your site.
To generate direct traffic you can use advertising campaigns, taking advantage of both those via social and Google Ads.
In addition to marketing activities in the strict sense, you can also leverage SEO optimization.
What does it mean to apply SEO to your ecommerce? First of all, you can analyze your keywords to identify the most searched ones. When choosing keywords remember to check not only the search volume but also the competitiveness of the keywords.
You can use keywords in the product categories and in the description. In addition, it is also important to include the name of the products in the h1 tag and as an alternative text in the images.
Remember to structure the menu of your ecommerce so that it is not only intuitive for users but also usable for Google bots that will have to scan it.
A crucial task is to optimize the product sheets. These should be written with SEO in mind, contain original text and be readable. Also, don't forget to include images optimized for product SEO and keywords.
It is also necessary to check that the addresses of the pages are optimized: you can use the title tag that will appear in search engines, in this way, the keyword will even be in the URL. Also in the case of URLs, as for title tags, it is important that each page has a unique one.
Finally, remember that your site must be optimized for mobile devices and keep under control the speed of loading pages. The latter, in addition to affecting the positioning in search results, also affects the browsing experience of the customer.
For further study, I recommend reading my article on Prestashop SEO optimization.
Ecommerce: fundamental aspects and mistakes to avoid
The successful strategy for an ecommerce site must not neglect any aspect, starting from the management of products. It is necessary to structure the portal in such a way that each item is in the right category and so that the product search itself is as intuitive as possible for the customer.
Moreover, it is also important to take care of customer support, offering the possibility to contact the customer assistance service by phone or with a support chat.
In case you also take care of the shipping of the products, it is essential to respect the delivery time and ensure good quality packaging so that the products are not damaged during transportation.
Before starting your own ecommerce, it is advisable to learn about the competition and understand how to act to make your business stand out by providing a better service.
Offering an excessive number of products in an attempt to increase earnings is a mistake to avoid, it is better to focus on a specific product category or at least try to give your brand a well-defined identity.
Even offers and free samples, if wisely managed, can result in increased sales.
Finally, as with any marketing strategy, it is important to profile your customers, understand their interests and target products that meet their needs.
Conclusion
In this guide, Ecommerce the definitive guide, we have seen the different types of ecommerce that exist, the strategies and platforms to create a viable ecommerce site, and also the tax aspects.
These factors are to be considered when starting an online sales business.
What about you, what strategies do you put in place for running your ecommerce site? Which platform do you use? Let me know in the comments below.