Earning money online is definitely the ultimate dream of many, but is it really possible to generate consistent, long-term profits?
There is no immediate answer to this question. Firstly, we must start from the fact that there are many methods that promise you to earn online in a short time. In some cases they are systems bordering on fraud, in others, a considerable investment is required.
That's why in this guide, How to make money online, I've decided to list only those methods that allow you to earn online seriously. I will not mention systems that include betting, virtual currencies or anything similar.
The ways to gain online earnings of which we will speak will be methods that require commitment, perseverance and skill. Nevertheless, they will eventually be able to repay your efforts.
Each of the strategies that we will examine can be put into practice individually, but nothing prohibits you from delving into several activities at once and growing your income. Before we look one by one at all the opportunities you can take advantage of, let's start with a brief introduction.
What do you need to earn online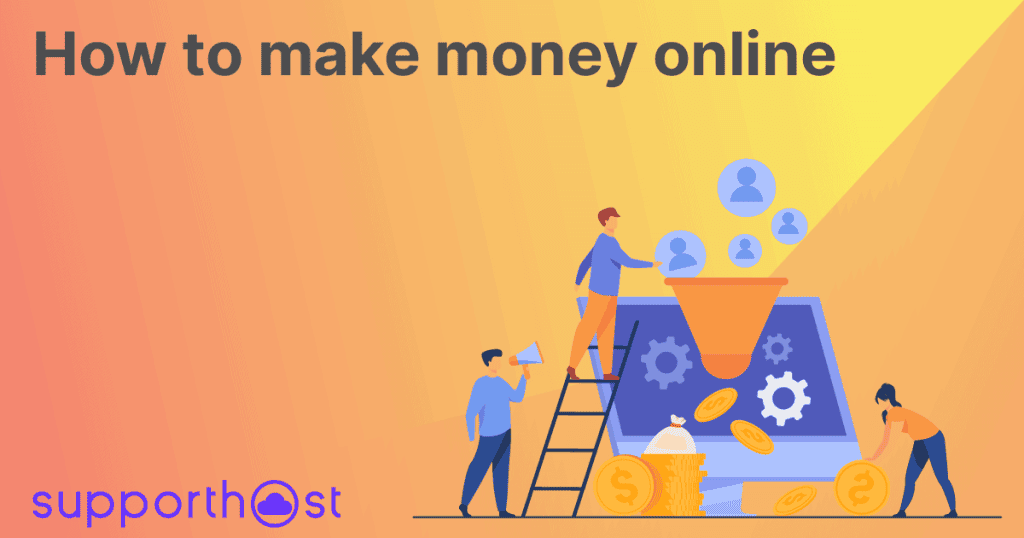 If your interest is in starting a successful business and not just earning extra online, you will need to have the right skills. If you don't have knowledge of the industry you want to get into, I hate to break it to you, but you have little chance.
In many of the cases we are going to go over, you will need to know how to manage a website. Fortunately today, there are tools that make it easy to learn how to manage your own site. For example, if you choose to create a site with WordPress, even if you delegate the creation of the site to a third party, you'll have no trouble becoming familiar with this platform.
Regardless of what kind of business you decide to undertake, you must have or acquire some knowledge about marketing. If you decide to sell a product to earn money online, you will have to promote it, but also if you offer a service you will have to stand out from the competition.
In the beginning, you may be able to start your business on your own, but sooner or later you will realize that you will have to entrust some of the tasks to collaborators. So, keep in mind that you will need to be able to choose reliable employees and be able to supervise everyone's work.
Last but not least, when you start earning money online, you will also have to take care of the tax management of your income. You'll have to know the tax obligations that vary according to the type of business and you'll also have to keep your accounting under control.
Having said that, we are ready to start our guide and examine useful tips to start a profitable online business.
Open a blog
Having a blog is one of the most exploited ways to earn money online. But is it really that easy to monetize through a blog? And most importantly, what does it allow us to earn?
Excluding the sale of services and products, you have several alternatives to earn through the content of your blog. Mainly you can earn through banner ads, through partnerships with others or by joining an affiliate program.
Instead, I will cover the sale of infoproducts and services separately. We will also come back in detail about affiliations, so for now let's focus on advertising campaigns.
But first, let's take a brief overview of what you need to start a blog.
The management of a blog requires some basic knowledge and above all time and energy to devote to your project. If you don't have a blog yet, you'll have to start creating one, choose a space to host your site and start creating content.
You'll need to know to write a blog article, how to make an editorial plan and have a good understanding of SEO if you want to target the organic traffic you can get from search engines.
First, though, you need to be clear on the objective of your blog and choose the topic you want to cover. Once you have clarified your goals you will have to choose the platform to use. You can use a free platform like Blogger or Altervista, or choose a self-hosted solution.
The second option has the advantage of having no limitations, but it requires a hosting service and a domain, which is usually included in the hosting itself. Leaning on hosting isn't too much of an expense if you start with shared hosting or WordPress hosting.
If you want to have a professional blog and earn from your project a free solution can prove to be really limiting. These platforms are more suitable in case you want to have a blog as a hobby and not if you want to turn it into a source of income.
Earn money online with advertising
Earning online with banner ads is definitely one of the most used strategies. However, what kind of ads are out there?
Google Adsense and others
On the one hand, we have Google Adsense, which is one of the most used services since it has over two million subscribers. Using Adsense is simple, you just need to sign up to get the code to insert in your blog and activate the advertising banners.
After the banners are inserted and visible on your site you will start earning money based on the number of clicks that users make on the ad or even simply the number of impressions or the number of times the ad has been seen.
The ads are chosen automatically and are based on both the content covered in the blog and the interests of the visitors. In case you don't want to allow any of these ads to run, you can also customize them by blocking some of them.
Adsense is the best-known service, but not the only one. There are, in fact, numerous other platforms that allow you to earn through banner ads on your blog.
One of them is Media.net which allows you to earn always in relation to clicks on ads. Or Taboola and Payclick, just to name a few. Each of these advertising programs offers different types of ads and can guarantee you some passive income.
Of course, in order to earn significantly with these types of banners, it is essential to have good traffic because no visitors = no earnings.
Proprietary advertising
A more lucrative method of earning online from advertising is to place specific ads by making direct arrangements with individual companies. This is the most difficult route, but also the one that can bring you the most money.
How do you go about it?
First of all, you have to grow your blog, meaning you will have to generate a lot of traffic to get noticed by companies. At this point, it may be that a company in the industry that will contact you to buy advertising space on your site.
But if that doesn't happen, you can also contact the companies yourself and make a deal with them. In this case, you could get an agreement that guarantees you a fixed income, depending on the number of visits your site receives, or always based on the number of clicks received.
Affiliate Marketing
If you're interested, you can read the article dedicated to affiliate marketing in which we discuss the topic in depth.
Another method of earning online is to focus on affiliate programs. It is highly likely that you have already heard of someone earning online with Amazon.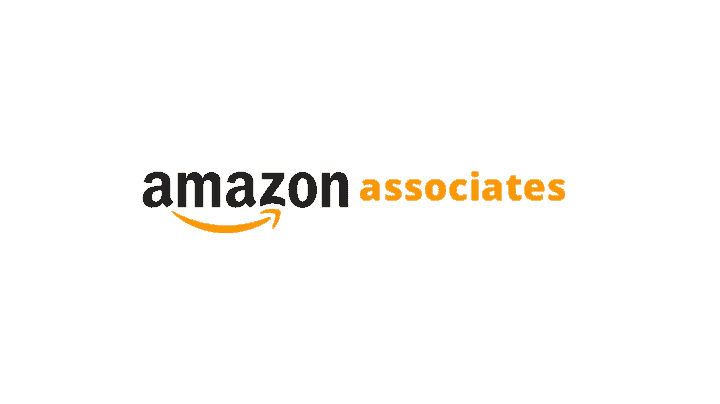 Amazon's affiliate program is, in fact, one of the most popular, although it is not the only one. There are, in fact, several affiliate networks including Zalando, Ebay or Booking.
All of them are based on the same concept: your goal is to place a link on your site that promotes the purchase of a product or service. When the sale is successful you receive a percentage of the earnings.
Unlike publishing a banner ad, with affiliation, you must entice people to buy, or in some cases to achieve other goals, such as subscribing to a newsletter.
Generally, therefore, earnings will not be obtained from a simple click on the ad, but a purchase must be completed. In this case, however, the earnings are higher than what you might get from banner ads.
Depending on the different affiliate campaigns you will have more than one method to generate profits in this way.
One of the most used methods of earning with affiliations is to create a website and use the content to attract visitors with organic traffic. This way you can place links within the posts that point to the products or services that are the subject of the affiliation.
However, you don't have to limit yourself to just a website, you can also earn money online through affiliations by putting in place a newsletter campaign or taking advantage of social network pages. You can also affiliate with a YouTube or Twitch channel if you love to create video content rather than in text format.
Best of all, you can also use more than one method at the same time. Make sure, of course, that there are no restrictions in the affiliate agreement.
Become a hosting reseller
To start earning online with a small investment you can think about starting a web hosting business. You can also start from scratch without having knowledge about servers, in this case, you just need to become a hosting reseller.
In this way what you have to do is to resell a service by offering your customers support in solving problems. Earnings will depend on your management skills, but mostly on your ability to attract customers.
Providing timely and excellent service will be the key to success.
In this case, you can rely on your provider's service department to resolve technical issues, but you will still be the one interfacing with clients initially.
Selling physical products
The most classic method of selling products online is through opening an ecommerce. But it is by no means the only method you have to start selling your products or reselling those purchased by others. Let's see what alternatives there are that allow you to earn online through the sale of products.
Ecommerce
Opening an ecommerce is a bit like starting a physical store, but it potentially allows you to reach anyone regardless of where your customers live.
Nowadays, there's a lot of competition online as well, so the best thing you can do is focus on niche products or look for a way to stand out from the competition.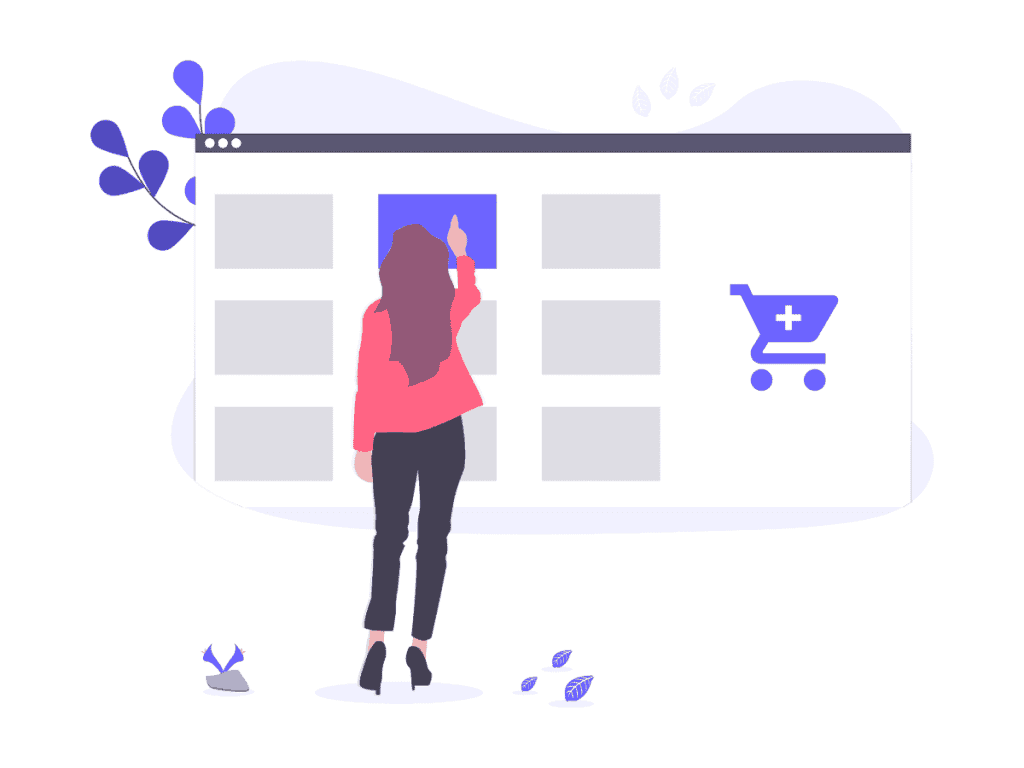 Starting an ecommerce business requires commitment, you will not only have to create the ecommerce site, but also advertise the store in order to attract customers. You can focus on paid advertising, or even on organic traffic maybe associating to your site a blog section in which to deal with topics related to your products.
If, on the other hand, you're looking to earn money online without investment, you might be interested in an alternative to ecommerce that has been gaining momentum recently: dropshipping.
Dropshipping
With dropshipping, you'll be managing an online store that will look like an ecommerce store.
In reality, however, you won't be selling products that you've already purchased and have in stock, and you won't even have to deal with shipping. Your role will be to act as an intermediary between the buyers and the manufacturer who will also take care of shipping.
What you will have to do is take care of the promotion, attract customers, and the sales support service. You won't have other commitments in the management of the shipments and you'll reduce the expenses.
Obviously, the earnings of dropshipping may not be comparable to those of an ecommerce, but consider that in this way you can reduce the initial investment that will be virtually zero.
Amazon FBA
In case you have a product to sell but you don't want to manage shipping, you can rely on a service like the one offered by Amazon FBA. This is Fullfillment by Amazon, a service that allows you to use Amazon's logistics for both warehouses and couriers.
Amazon logistics allows you to expand your sales to other countries without having to deal with opening and managing new warehouses. You ship your products to Amazon and rely on its network to ensure your customers receive faster shipping service.
Among the advantages is the possibility to send the goods without having to submit to a minimum quantity. Moreover, you won't have to pay a fixed fee, but you will pay according to the products in stock and the sales made. So the fee will depend on the management, shipping and storage services you have used.
Sell used items
This is not a real business, but you can make some money from selling used items. Many platforms dedicated to selling used items can help you, including eBay, Subito and Libraccio (based in Italy for used books).
Selling digital products: infoproducts
In addition to the sale of physical products, the digital market allows you to sell what are called information products or infoproducts. This category includes all those products that can provide informative content to those who buy them. We are therefore talking about courses, ebooks and guides of various kinds that can allow you to earn online.
On the one hand, the creation of content of this type is challenging. Creating an eBook or structuring a video course requires in-depth knowledge of the subject and specific skills such as writing or video editing.
On the other hand, however, you have the advantage of being able to make a consistent profit. You create a single product to sell to a multitude of customers, which means the profit margin will be high.
Of course, in order to make money with this kind of product you have to provide content that is useful, perhaps even providing your buyers with a solution to their problem.
You have several alternatives, if you make an eBook you can promote and sell it through your website. Or you can self-publish it using Amazon's Kindle Direct Publishing service.
Amazon's platform allows you to create your own eBook and put it up for sale, and also provides you with a number of dedicated tools in case your book is image-rich. With Amazon, royalties range from 35% to 70% depending on the requirements of your book.
Once you reach the minimum threshold you will receive payments for monthly sales that will be sent to you after 60 days from the end of the corresponding month.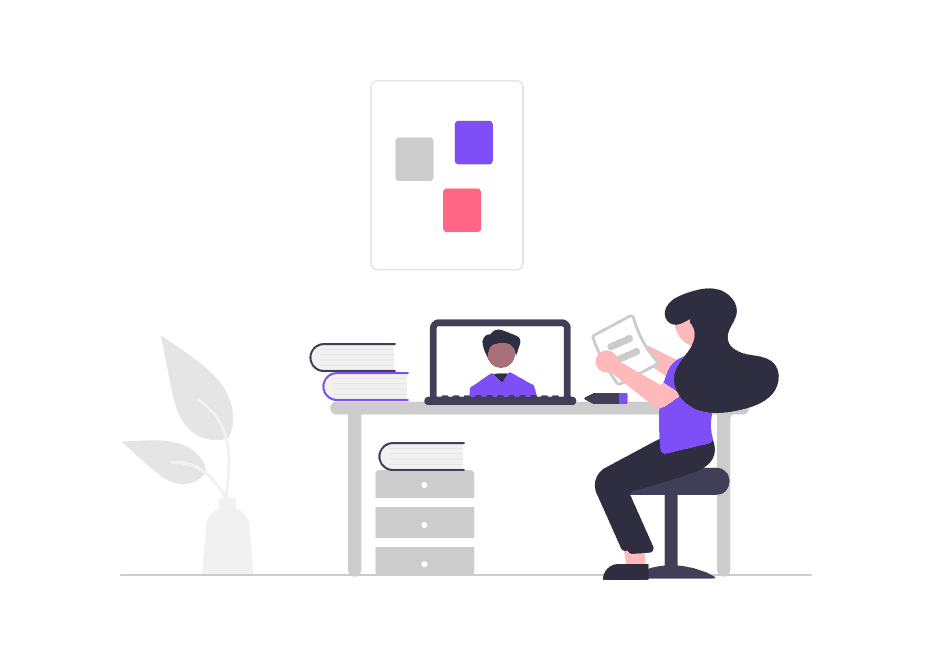 As for courses, however, you can advertise and sell your courses directly from your site by creating a sales page. You can attract your customers by offering a free introductory lesson to give them an idea of the course.
You will have to take care of the presentation of the course, maybe with an introductory video, but the free lesson is important because it gives a clear idea of the product you are selling and generates trust in your buyers.
Alternatively, you can rely on an external platform to promote your course, in fact, there are real dedicated marketplaces. For example, you could use Udemy, one of the most famous marketplaces that already hosts thousands of courses, other examples are Teachable, Thinkific and Lifelearning.
In addition to video courses, you can also create live events, in the form of courses or seminars. In this case, the effort required will be greater, but you will be able to sell such a course at a higher cost. For this reason, if you manage to attract subscribers to your course, your efforts will pay off.
How to make money online by selling a course or an ebook
Even in the case of digital products, in order to make money from the sale, you will have to guide your customers to discover the potential of what you have to offer them. After you've made your eBook or online course, you won't have accomplished your goals at all.
It is then that you will need to maximize your efforts to be able to promote your product and attract potential customers. If you want to make money online with this type of product, besides taking care of the promotion it will also be important to keep your course updated.
The key to success is to provide quality information. If your course is outdated, it will no longer be useful to anyone and this could penalize you not only from an earnings perspective but also in terms of credibility. Similar to video courses, the information in eBooks will also need to be periodically updated.
Offer a subscription plan
If you are starting to create information products and no longer want to limit yourself to just single courses, you can go ahead with the next step. The idea would be to create subscriptions on a weekly, monthly or as-needed basis to provide subscribers with a variety of resources periodically.
A project like this requires a significant commitment, and you should make sure to prepare the material in advance and still be able to provide fresh content.
In addition to developing new content to provide to members, you will also need to manage member support. Remember that your members will come to you with any questions or concerns they may have. You will need to be prepared to respond promptly to their requests.
Selling digital products: software and apps
If you want to make money online by selling digital products, you should know that there are more than just information products. You can also sell other digital services like a smartphone app or a PC program.
To do this you need to have adequate programming knowledge and to a great extent also graphic skills. In any case, you can also decide to collaborate with others to realize the graphic aspect and take care only of the development.
As always, you have to start with an idea. Ask yourself what people need right now and provide them with a suitable solution.
Examples of apps created in recent times allow you to order meals with home delivery or use store loyalty cards directly from your smartphone. As you can imagine, the success of these apps depends precisely on their ability to provide the solution to a specific need.
The apps you develop don't have to be paid, you can earn money by releasing them for free. How to do that? There are mainly two methods: the most intuitive solution that you have surely already thought of is advertising.
By placing advertisements you can earn money in proportion to the number of people who use your application.
The other possibility you have is to insert the possibility to make in app purchases. This way the basic app will be free, but in order to enjoy other features, the user will have to unlock them for a fee. It may sound strange, but in-app purchases are much more profitable than selling a paid app.
If you want, you can also use both strategies and find the right combination of ads and the possibility to purchase additional features.
How to make money online by selling themes and plugins
In addition to stand-alone applications and programs, you can also create content for existing applications. For example, you could create themes, plugins or scripts for CMSs.
There are several marketplaces that specialize in selling this type of content, some collect additional content for multiple CMSs and others are specialized towards a single platform such as WordPress. One marketplace you can use to sell your themes is TemplateMonster.
There is also the Envato marketplace that collects numerous sites each dedicated to a specific type of digital product.
On CodeCanyon, for example, you can sell your plugins for WordPress, Drupal or even PrestaShop. With this platform, you can also sell PHP scripts, Javascript and so on. ThemeForest, instead, collects themes for WordPress or other CMS, but also HTML themes.
Then there are other sites that are part of the Envato group such as VideoHive for the sale of videos, PhotoDune which collects a large number of stock photos or 3DOcean dedicated to 3D models and renderings.
In all cases you will use these platforms as a showcase for the sale of your products, therefore, you won't get all the compensation from the sale, but you will have to pay commissions to the platform.
Offer your services
One of the ways you can make money online from home is to become a freelancer in your field of expertise. You can put your skills to the service of others by putting in short term assignments as well.
There are so many services that you can offer even remotely and the choice depends on your skills. You can be a freelance writer, an editor or a copywriter, you can sell your logos or other graphics, but also offer any assistance or consulting service.
You can offer yourself as a virtual assistant and make your skills available by working remotely. You can take care of the management of social profiles and start a career as a social media manager, but you can also take care of accounting or manage the customer support area.
Again, starting your own business may not be easy and you will need time to make yourself known in the environment. You could start looking for clients and earn money online in forums. Often there are sections dedicated to buying and selling services where you can make a proposal or respond to an offer.
To begin with, there are also a number of platforms that allow you to get in touch with customers and start earning money online, let's see what they are.
Earning online with service marketplaces
Dedicated portals for professionals provide a meeting point between supply and demand. Often these platforms allow you to showcase your offer so that buyers can choose who to commission work from.
Usually, access to these portals is free for those selling a service. However, the platform offers you the opportunity to make yourself known through it and so it is not always completely free.
In some cases, you will have to buy credits that will allow you to take on projects. In others, you'll have to pay a commission upon completion of the work.
Among the marketplaces for freelancers that allow you to start earning online right away is Fiverr, through this platform you can put your services up for sale starting at $5.

Each project can have a different cost depending on the service you offer and you can use this platform for a variety of activities. You can offer to write a blog post, make a video or a logo, but also test a website or an application.
To start selling your services on Fiverr, all you have to do is create a profile and write your offer. But, to attract customers you will have to take care of your profile by offering detailed information about you, your knowledge and also what you offer. You can also create a video presentation through which you will promote your skills.
Of course, to get good results you should focus on offering a service of excellent quality. In this way, those who use your services will thank you with positive reviews. Positive reviews will attract new customers and will allow you to have more and more earnings.
Remember that a percentage of your earnings will be retained by the platform. For each completed project, Fiverr will retain a 20% commission.
To earn money online by selling your services you can also use sites that specialize in individual areas of interest. If you want to earn money from content writing or translation you can use a platform like MelaScrivi. As a writer on this platform, you can take on various projects that include blog posts, translations, and product sheets.
For graphic designers who want to earn money online, there are dedicated portals such as Freepik or 99design, in the latter case you have to apply for access to the platform. Your application will be reviewed and you will be assigned a starting level, at which point you can access the contests. 99Design, in fact, does not allow you to sell your work directly, but you can participate in contests with your designs. If your design is chosen among those submitted you give the rights to the buyer and the project is paid.
Conclusion
In this article,How to make money online, we have examined one by one the main opportunities offered by the network. If you want to earn online you have nothing else to do but to understand which is the right way for you and get busy.
Have you already tried any of these methods? Did you get the result you were hoping for? Let me know your experience with a comment.