In this article, How to choose a web host, we will see why choosing a hosting is the most important step you can take to create your web presence.
A reliable hosting must guarantee you high performance and continuous support. But how can you navigate through hundreds of different offers?
Let's see what factors you need to take into account to be able to choose a hosting that meets your expectations and is able to satisfy your needs.
Why choosing a hosting is an important decision
The quality of hosting is essential if you want to have a professional website. Your website is like a business card and must reflect your company's image.
You would never want to give an unprofessional image of your company with a slow site. In the same way, your website must be always usable and the accessibility to users must be guaranteed in a constant way.
What if you have problems? The quality of a hosting is also measured by taking into account the speed and efficiency with which the problems of its customers are resolved.
Making sure that your site is always online and that everything works properly is crucial to the user experience.
When choosing a website provider, you need to consider these three main factors: speed, site uptime guarantees and the timing of support.
When you find yourself having to choose a hosting, however, you need to consider your needs specifically. Not all sites are the same, some need more resources, others need to support high traffic.
These are elements that should not be underestimated when you go to choose a hosting or a specific plan because it is important that it best suits your needs. Let's see, therefore, how to go about choosing a suitable plan.
Which plan to choose
At SupportHost we offer different plans, I realize that this can be confusing in some cases, but it is necessary to offer solutions that meet the different needs.
That's why our plans start from 34€ per year up to several hundred euros per month.
So how do you choose a hosting that is right for your site?
Factors to consider
When choosing a hosting we need to consider several factors:
The system requirements of our website. Will we be using WordPress, Drupal or Joomla for our site or will we be using another software that has different system requirements?
Space requirements. You need to choose a hosting based on the space you need.
The "heaviness" of our site. Do we make a corporate site or a simple blog? Or do we want to create an eCommerce site with a multitude of plugins connected to an external management system?
The number of visits. Do we expect a few visits per month or thousands of visits per day?
By analyzing these factors we can make a precise decision for our website.
I focus especially on the requirements and resources needed because it's better to be clear about the resources you really need for your site rather than be tempted by unlimited hosting offers that actually hide the limits elsewhere.
System Requirements
Some software needs special libraries or configurations. If this is the case of the software you want to use (it's a very particular case) and these libraries are not available in the shared plans then the only possible solution is a dedicated solution, like a VPS cloud hosting or a dedicated server.
In this case, the best option is to contact our support indicating the list of requirements so we can evaluate together the most suitable solution for your specific case.
This is the case with our Magento hosting. Since Magento needs elastic search you need to host it on dedicated service to get the most out of it.
With a dedicated server or a cloud, you can also choose between a managed plan where the server management is entirely up to the provider, or an unmanaged one where you can choose which operating system to install, but where you'll have to take care of managing the server.
Space needed
This parameter is very easy to control. All you have to do is check with your provider how much space your site is using, and get a plan that offers enough space for your site.
It is a simple mathematical account and not an evaluation.
Heavy websites
Not all sites are the same. In some cases, you are creating your own business site or blog that will use a few plugins resulting in a lightweight site.
In other cases, you need to use special plugins or heavy software.
Note that I'm not referring to the weight in MB, as for example in the case of images, but I'm referring to the "weight" that the site has on the server.
Since it is a PHP software (in most cases), every time a request is sent to the server, some calculations are made to generate the HTML code of the page and send the HTML to the browser.
If you use a lot of plugins, or if you use plugins that do a lot of calculations, the work on the server will be more. That is, each visit to your site will consume more resources (CPU, RAM, Processes, I/O).
As a general rule, if you have an eCommerce site we recommend a WordPress hosting plan or a semi-dedicated hosting plan, while if you have a WordPress site without a large number of plugins (let's say less than 10) shared hosting is fine.
Number of visits
This parameter is very important. Depending on the traffic your site has you may need a more or less powerful solution.
In the previous paragraph, I said that each visited page uses resources according to the number of calculations the server has to do.
It goes without saying that the greater the number of visits the greater the number of calculations that must be performed at any given time.
This is one of the factors to take into consideration when choosing cloud vs shared.
To give a benchmark: a blog or business site with 500-1000 page views per day and a caching plugin can be hosted without problems on a shared plan.
For an ecommerce with the same volume of visits we recommend a cloud 2 plan.
If you already have a site it's easy to know how many visits your site will make, just check Analytics. If you are starting a new site, get a basic plan. To make life easy for our users we allow them to switch from one plan to another in a simple way, paying only the difference and without any disservice.
How to choose a hosting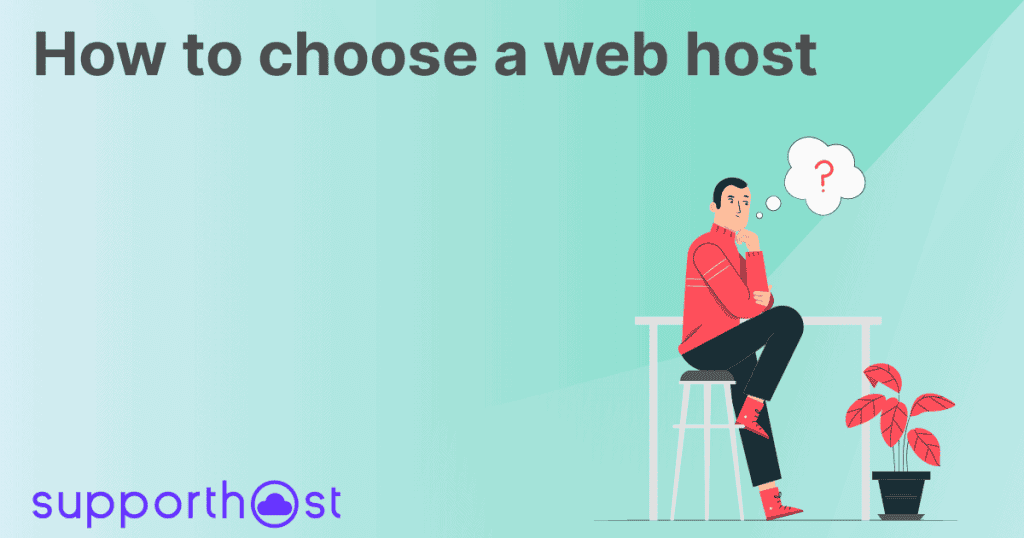 To understand what to look for when choosing the perfect hosting for your site, let's start with the most common mistakes. Let's see which services to avoid and which ones to focus on.
I talk about it in this video with Daniele Besana WP-OK:
Choosing a web host: which ones to avoid
From your choice, you should exclude the services offered by companies managed by a single person. In these cases, in fact, you will never have 24-hour assistance.
The risks of having problems that last for hours are high because one person can manage everything but certainly cannot do it for 24 hours a day.
If you want a reliable service you have to bet on a structured company that can guarantee you proper assistance.
To give you an example, relying on a webmaster who resells a webspace could be the cheapest choice and be advantageous at first, but not the most forward-looking.
If you do have problems, it is important that the support you receive is timely and competent. This is why it is best to stay away from improvised services.
So let's see what you can rely on for your choice.
Choosing a web host: which ones to rely on
Where do you start? First, you should do some research on the company offering the hosting service. Figure out who is behind it and how many years it has been in business.
This way, you exclude one-man companies and can choose from companies that have been in business for years. Don't rule out that a company just entering the market might surprise you, but one already established and chosen by many other customers is (almost) certainly synonymous with reliability.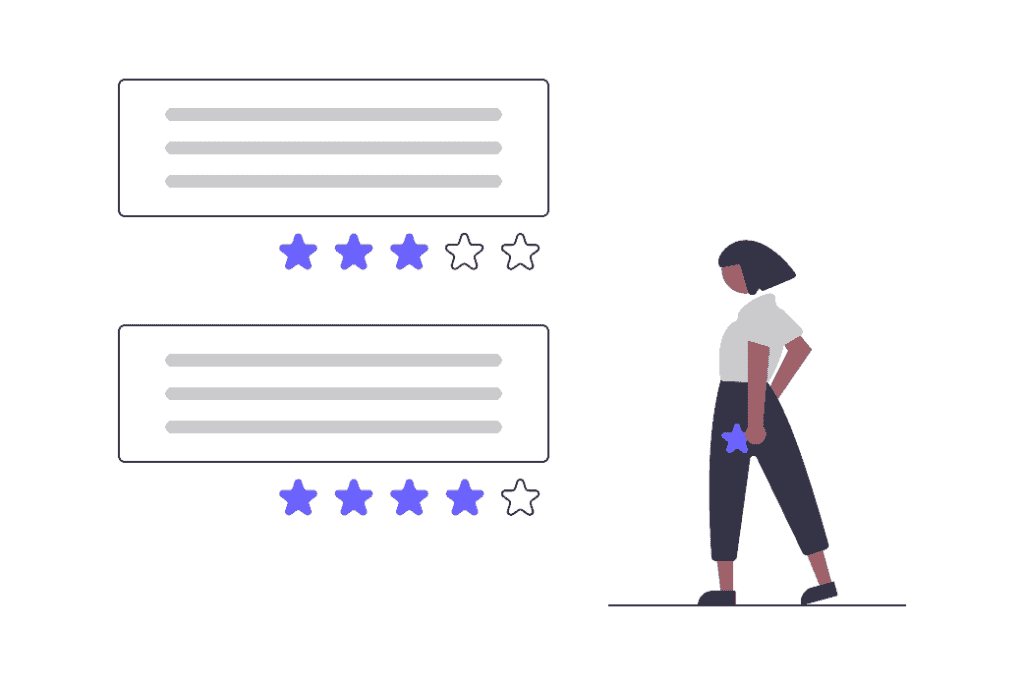 For this reason, the next step in choosing a hosting is to check reviews. Don't just rely on what's written on the site, because they won't always be reliable information, so it's better to do more research.
To get to know the opinions of customers, you can rely on platforms that collect reviews and verify their reliability, such as HostAdvice and Trustpilot.
Reviews give you an immediate idea of the strengths and weaknesses of a service. You can also check the trend over time and understand if the company is aiming to improve the service or if they are letting go.
Another thing you can do after you've selected a few companies is to try sending a request for information.
I suggest you do this even if you don't actually need to ask for anything. This way you can get an idea of the response time.
If you contact the company, you may be able to understand how the support is structured. You could, in fact, be able to understand if there is only one operator to manage the assistance or if you are in front of more organized support.
As I explained before it is better to aim for a service that can offer you support 24 hours a day and 7 days a week. Another aspect to take into consideration when choosing a hosting is the possibility to try the service and then decide whether to stay or not. In most cases, a money-back guarantee is offered to the customer, but not always, so keep that in mind.
Remember that if the hosting includes the registration of the Internet domain, the cost of the domain will not be refunded.
For this reason, if you want to try a service, but you are not sure of your choice, you can opt for a plan that does not include the domain and arrange for it separately. This way, you can transfer the domain only after you have tried it.
Alternatively, you can see if a free trial of the service is available. With SupportHost you can take a free, no-obligation 14-day trial with our WordPress hosting. At the end of which you freely decide whether to purchase a plan.
Choosing a hosting: frequently asked questions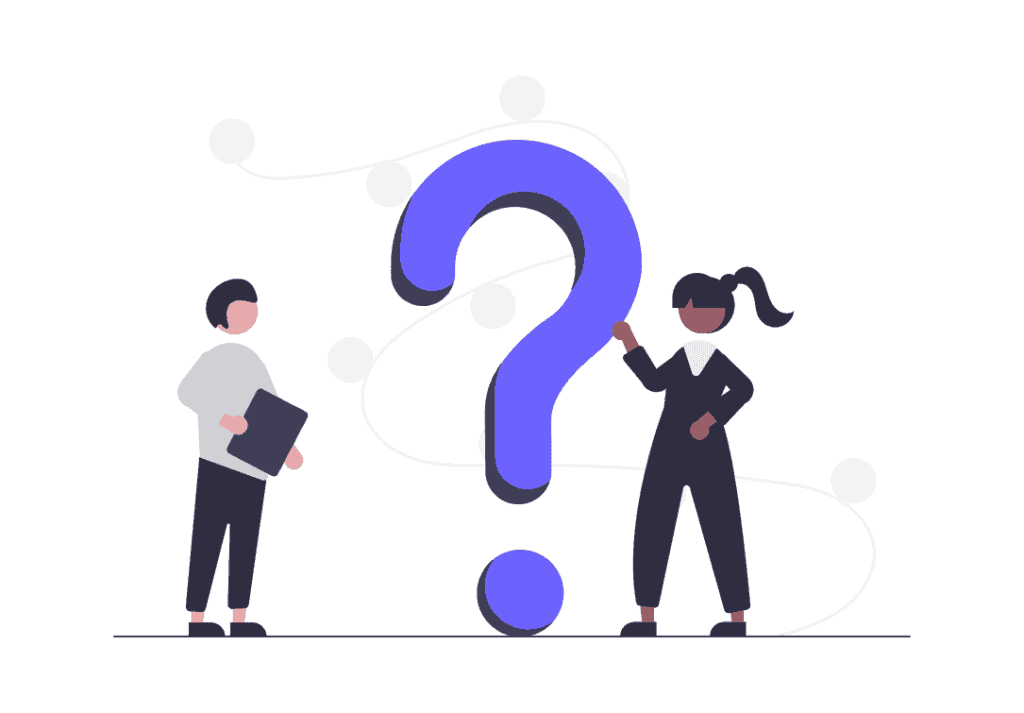 Talking about the choice of hosting and site management are many questions that arise. Let's try to answer some of the questions that happen to face more frequently.
Domain and hosting with different providers: is it convenient?
Mainly depends on the service you're going to choose. In some cases, as in ours, the domain is included with hosting. For this reason, not only it wouldn't make sense to buy the domain separately, but you would also spend more money.
Making this kind of choice could be convenient in some situations because you would have the possibility to manage the domain independently. It could be useful in case of a site migration because it would simplify things.
You can, therefore, decide to keep the domain and hosting separate if you know how to manage the domain and you have particular needs.
In most cases, however, especially for less experienced users, it is better to rely on a single provider for domain and hosting.
What to do if you don't have access to hosting
A quite common situation is to realize that you don't have access to your hosting. There are cases in which the management is entrusted to a webmaster and the owner of the site is not really in possession of the data to access the management.
Instead, it is very important to be able to access the hosting and also keep an eye on the deadlines. Especially regarding the expiration of the domain itself so that it can be renewed in time. In case it expires without you realizing it, in fact, you will also have to deal with the recovery costs.
As far as the domain is concerned, the best option is to register it in your own name instead of delegating it to a third party. This way, there is always the possibility of recovering the access data by contacting your provider.
How to transfer a site from one hosting to another
If you need to transfer your site because you've decided to change hosting, the ideal situation is one in which the uptime of the site is not affected. It is important, in fact, to avoid the site being offline during the procedure. In order to transfer the site, you must first move the files and the database of the site. Once the moving of the files is completed, a check is done to verify that the site is working properly. If you need to transfer your site I have written an article explaining how to transfer a WordPress site and one explaining how to do the email transfer.
At this point you do a check on the email accounts, checking to make sure they are receiving emails without any problems.
The last thing to do is to change the pointing of the domain, directing it to the new server.
Generally, the time of transfer of a domain is 5 days. In the case of .it domains, however, the transfer takes place overnight, while for .eu domains it is immediate.
In these cases, in order to have the time to transfer the files and to check again that the transfer has been successful, you can temporarily block the transfer of the domain.
To do this, you can use an incorrect auth-code, which is the authorization code you need for the transfer. As long as you don't enter the correct code, the transfer won't take place and you can finish the verification before completing the procedure.
Conclusion
Choosing a hosting depends on the specific needs of your site. When it comes to choosing a hosting, therefore, there is no one-size-fits-all rule. That's why in this article, How to choose a web hots, we've seen what factors to rely on when choosing a plan suitable for your site.
We have also seen what characteristics should not be missing in a quality hosting and what are, instead, the services from which it is better to stay away. What about you? What requirements do you think are essential for a hosting? Let us know in the comments below.