When we have to do an online search we always tend to choose the most popular search engines. The most selected among all and certainly the most famous is Google.
This search engine certainly has an excellent reputation that precedes it, we know in fact that by using this tool we will find what interests us and we will be able to find quality content.
Google in fact has many strict rules to follow regarding content. What we tend not to consider, perhaps for convenience or habit, is the possibility of using other alternative search engines.
These alternative search engines can be very interesting and represent a valid alternative. In this article, we will discover the alternatives to the great classics, which you may have under your nose but have never used yet.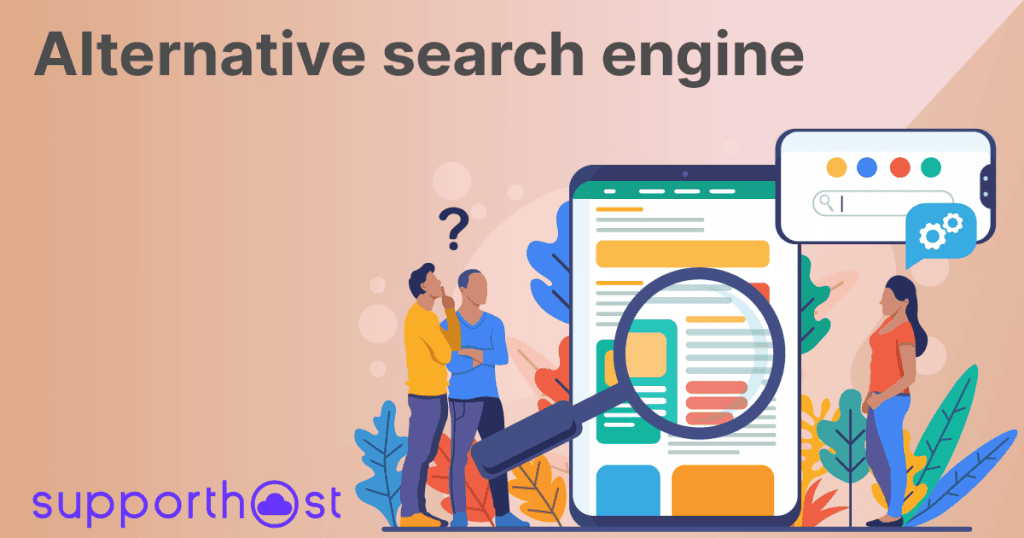 Youtube

It is considered to be the second most popular search engine in the world. As you know Youtube is the social network of videos and thanks to the huge amount of content put online by its users it is able to answer, with a video, all the questions of the users.
You can find recipes, information, news, history, tutorials, latest news, music, guides and much more. You can organize content into collections and create personalized playlists. You can choose to follow your favorite channels and get notifications when new content is added.
Bing

Bing is considered to be Google's great competitor naturally, although it has never created difficulties for the latter. Despite its popularity, not many people know that it offers various interesting features. For example, we find currency exchange, text translation and the possibility to monitor airline flights.
Its graphics today are very nice to look at with a background image that changes every day. Searches appear as large thumbnails that in the case of videos they also include audio when you pass the mouse over them. This tool is definitely used more for video searches.
What makes it even more interesting is its Rewards program, a sort of loyalty program. It rewards users every time they perform a search using Bing or buy through the search engine, they earn points that can be used to purchase apps or movies.
Bing, like Google with its Search Console offers tools for webmasters, it is essential to sign up if you are serious about SEO. Among other things from the webmaster tools, you can also send the sitemap to search engines.
Yahoo!

Yahoo is definitely older than Google and that's why many see it as an obsolete choice. However, in reality, this search engine offers a lot.
In fact, it is not simply a browser to make searches of all kinds but also a means of information, gives the possibility to make online purchases, offers games, email and much more.
Firefox has chosen it as its main and default engine. Despite its seniority today it is the third most used search engine in the world. It is also integrated with Flickr, Yahoo Answers and Yahoo Finance as well as offering a huge amount of news and information it also offers the best images on the web.
Yandex
This Russian search engine is considered the fifth in the world. It is very popular and widely used. Yandex offers the possibility to search for websites, information, images, videos and much more. Its design and layout are very easy and intuitive.
It has many features and offers many additional services such as mobile apps, text translation, maps, cloud storage options and much more. It has a lot of features but definitely is much cleaner in design than Google.
Baidu

Baidu represents the most popular search engine in China. Although it is in Mandarin language, it is very similar to Google in both operation and design. It is monetized through advertisements and uses rich snippets with search results.
The only problem with this tool is that a lot of content is censored, in fact, it has a very hard policy and in addition to censoring a certain type of images it also censors several pro-democracy sites.
DuckDuckGo

DuckDuckGo is an alternative search engine that is very popular among users who surf online and want a minimum of privacy. As we know most search engines save user data through tracking, the data tracking by DuckDuckGo is minimal.
It also has a very simple and clean interface this allows for pleasant browsing considering that there is almost no advertising. The scrolling of the search results is infinite so navigation is optimized.
A feature that we don't find in other search engines is bangs, that is, it allows us to carry out searches on DuckDuckGo even if we are already within another website being directed directly to the results obtained.
Ecosia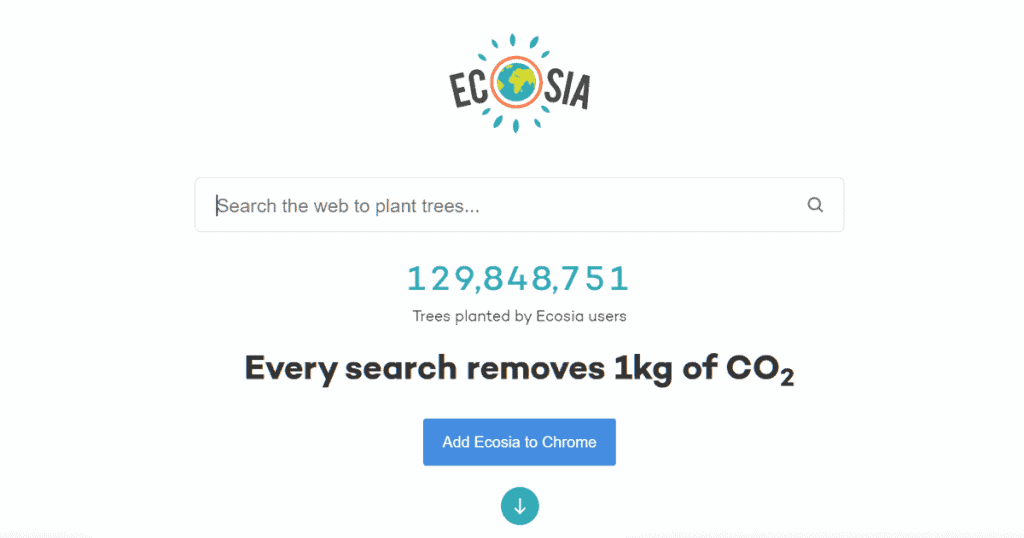 Ecosia is a particular search engine that cares about the health of the environment. This search engine, in fact, stands out for this and for its program of funding a tree plantation.
For every, approximately, 45 searches made through the search engine will be planted a tree. This is because Ecosia knows perfectly well that as a search engine it has a great environmental impact by releasing a lot of CO2 into the air.
Ask

One of the simplest search engines in the world is definitely Ask, the format is in fact based on "ask a question and receive an answer".
Perfect to use if you are not familiar with PCs or search engines, is therefore often recommended to older people who have more difficulty learning with new technology.
It is also very simple and with a clean design, for each question asked it will also list a series of related searches so you can locate any possible information.
WolframAlpha

WolframAlpha is a search engine that allows you to find high-level answers with innovative algorithms and knowledge. It is privately owned and has been made to provide information by dividing it into large categories such as Technology, Society and Culture, and Mathematics.
Within each of them, we find sub-categories that allow us to calculate data, make statistics and find expert answers. It is therefore considered a search engine for experts and for those who are looking for in-depth information. Another important consideration is that you don't have to worry about your privacy by not tracking your searches.
Boardreader

A very special search engine is definitely Boardreader that only allows you to search within forums and bulletin boards. So this search engine allows you to find and get in touch with real users.
If you want to start interacting in a forum or do research and learn about the experiences of other people this is definitely the right search engine.
StartPage

A smart and clean interface, you can choose to set a theme you prefer, use night mode or private browsing. A unique experience is what awaits you if you choose to use StartPage. This is because you'll have the quality of searches offered by Google but at the same time no tracking of your data or its storage. In fact, it is considered the most private search engine in the world and your data will always be safe.
Search Encrypt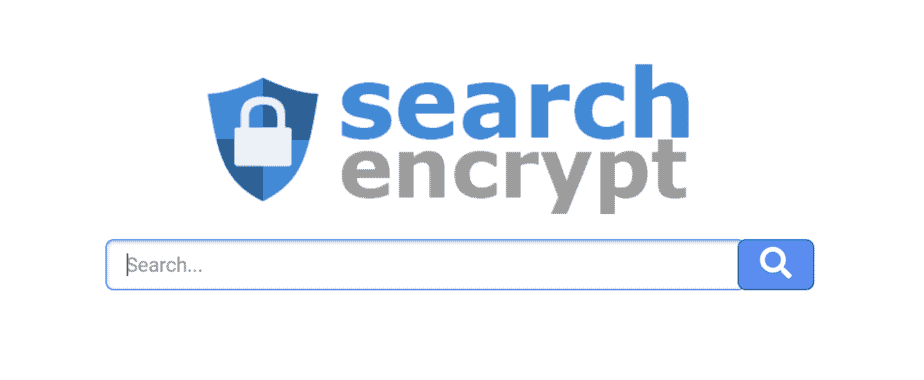 Search Encrypt is famous for being another search engine that protects the privacy of its users. It uses local encryption for user information so no one can monitor it. Moreover, the history is also deleted every 15 minutes locally, i.e. on your PC.
That means you don't have to worry about doing it yourself if you share your PC with other family members. In order to generate the result pages, it relies on different network partners and this ensures that you have a greater amount of information and most importantly, that you have it from every point of view.
Qwant

Qwant also chooses to protect the privacy of its users and not to record their searches nor their data. In fact, the advertising present within the search is purely random. It presents itself with a very simple and intuitive interface and classifies search results into news, web and social.
There is a section entirely dedicated to music and it also allows you to take advantage of quick search features. For example, using & in front of the name of a site we will be able to view all the results belonging to our research on that particular website.
SearX

SearX boasts unbiased information, in fact, it relies on several sources to generate search results. We can therefore define it as a free version of the Internet. It is Open Source which means that the source code is open to everyone.
Therefore, you have the possibility to modify and improve it as you like. You can also choose to use it on your server and make it your main search engine. It offers several features that are very interesting and worth discovering.
Gibiru

"Private search without filters" is the motto of this search engine.
Its operation is in fact very particular and allows you not to save any search, history or personal data. By adding the AnonymoX Firefox add-on by Gibiru you have the possibility of carrying out as many searches as you want without saving anything in your history.
This is because it uses a proxy IP address for each search. All search records are deleted within a few seconds as well as all search results are performed.
DISCONNECT Search

DISCONNECT Search is a unique search engine. It allows us to perform anonymous searches on our favorite search engines. It also offers several extensions and apps that allow you to block all tracking, load pages quickly, view ad requests and much more.
Yippy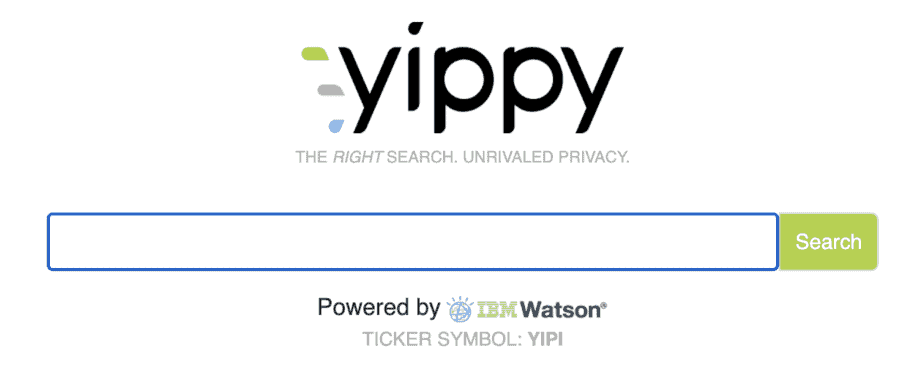 Yippy is another search engine that protects the privacy of its users. It allows us to search for information, photos, videos and more without keeping track of our searches, data and preferences.
So it doesn't show personalized ads either. You can filter the results by choosing a precise category such as the type of source it comes from. The only downside is that the results for each search page are not limited.
Swisscows

Swisscows is very popular among families and is chosen very often by parents with young children, this for several reasons. The first among all and the most important one is that it prevents viewing pornographic and violent content, the filter set can't be removed.
Another point to its advantage is that it uses encrypted searches that save absolutely nothing. IP address, the search performed, user data is all protected and not saved. This is because the search engine protects the privacy of the customer.
Swisscows servers are located in Switzerland. To perform the search it uses the semantic system that makes it even easier and more efficient to generate answers to the user.
Lukol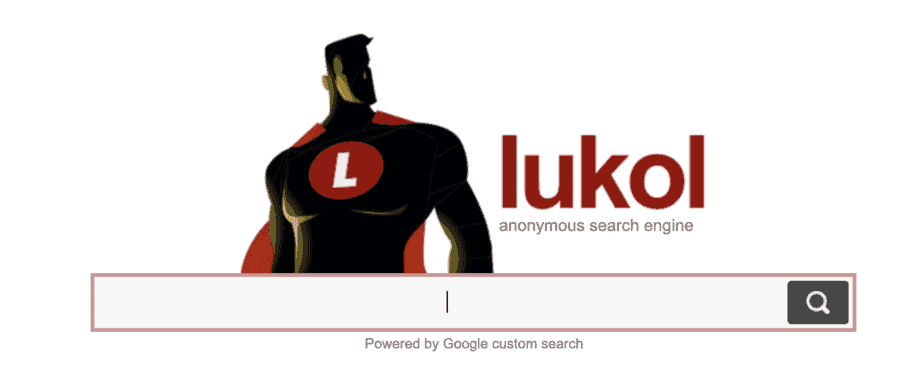 The search engine Lukol allows us to search on Google anonymously by filtering the results. We can, therefore, through Lukol use the most famous search engine in the world keeping our personal data and our search parameters safe.
It also protects us from deceptive and unreliable sites. Its operation is very simple but there is no possibility to filter the results.
MetaGer

This search engine protects the privacy of the user thanks to the possibility of performing searches with anonymous browsing. MetaGer is founded by a non-profit organization so it doesn't earn anything from monitoring users.
It also uses only green energy. The search engine consults over 50 alternative search engines for each search and provides its users with unbiased results, not taking into account for example the clicks received from a website.
It is therefore completely unbiased information. It also offers maps without tracking your location. If you download the plugin you can install it as the first preference in your browser.
Oscobo

The Oscobo search engine protects the data of its users by safeguarding their privacy during every online search. It does not use any third-party scripts or tools and all data is protected from hacking and misuse.
Traffic is encrypted and provides results without tracking either cookies or IP addresses. We may use the search engine to find maps, information, images and videos.
We can also add a Chrome add-on that allows us to search from the Chrome bar using Oscobo.
Gigablast
Gigablast is a private search engine that allows you to index millions of websites in real-time and provide the information you are looking for. It does not track your data.
It has several additional features to filter results such as finding only results in a particular language. Gigablast provides us with information, images, news, directory and advanced search function.
YaCy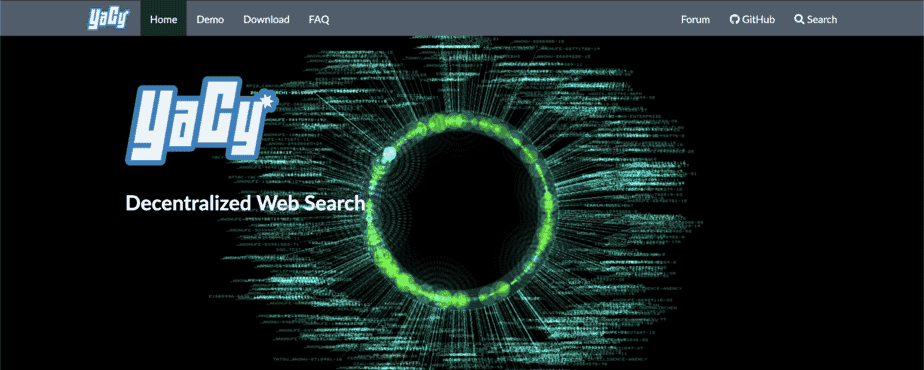 Yacy is very particular, in fact, it has a completely different approach compared to other search engines. It will be the user who chooses to download the software and install it on his PC to be the manager of this untraditional search engine.
It's free and allows all YaCy users to connect to each other thus creating a decentralized network. It is the individual user who manages everything from the individual search to the material they want to see and content management.
The software doesn't collect user's data this is because the various requests don't reach any server as it is located right on your PC. It is open-source and available for Windows, Linux and MacOS.
Internet Archive

Thanks to Internet Archive we can find all the information contained in the Internet archives. You can consider it as a sort of library that holds every historical information from 1996 until today.
Among the many features made available by the search engine, there is the possibility to discover all the history of a domain and to be able to view it in all its old versions.
Internet Archive is non-profit and you have the possibility to find any kind of content including music, videos, software. Everything is cataloged in archives that are divided into categories, so you can find the category of your interest and find the information you need.
Aol Search

Aol Search is a search engine with a very simple and basic interface. There is no possibility to set filters nor does it have any special features. What attracted a lot and made it popular, for a while, was the merger with the company Yahoo! which took place in 2016.
Dogpile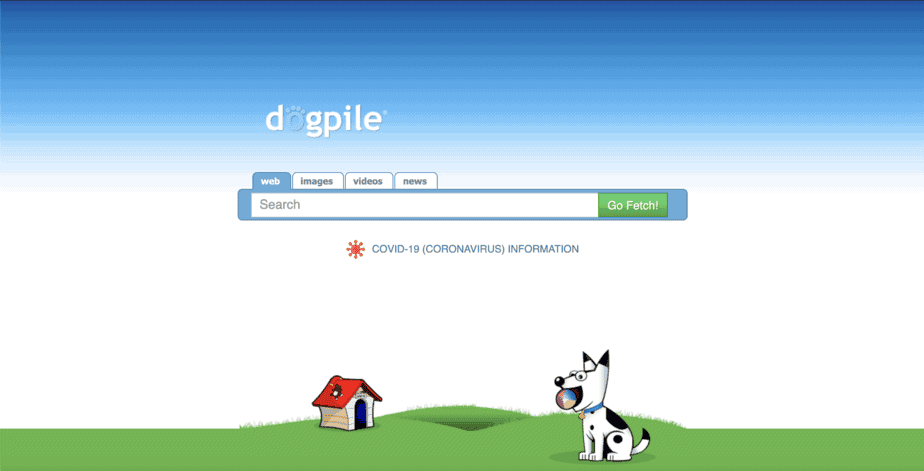 Dogpile is another alternative to the big giants. This search engine has a simple interface and allows performing searches of any site. In fact, we can search not only for information and websites but also images and videos.
It draws information directly from Google, Yahoo!, Bing and Yandex. It allows us to set our preferences, insert filters in searches, keeps track of recent searches at least the last 15.
Similar Site Search

Similar Site Search is a very special search engine. In fact, it offers us the possibility to find sites that have particular characteristics compared to the big famous sites.
Take for example a famous newspaper like Repubblica, inserting its link in the search bar we will get all alternative sites that have the same characteristics. It is available in different languages.
Slide Share

Slide Share is a database that is constantly updated and always available to users. It is particularly popular among students because it allows you to search for different content than usual. In fact, it offers us the possibility of finding PDFs, presentations, slides and much more.
All these documents are integrated into the database by users just like others who voluntarily choose to make them available to the web. We can search privately with our profile or publicly.
Google Scholar

Another search engine related to the academic world is Google Scholar. It allows us to find theses, articles, dissertations, presentations, academic literature and more information. It has several features such as being able to create your own profile and your own library where you can view all the articles saved over time.
Giphy
Giphy is an American search engine that allows its users to create and share content in video format that repeats in a loop for a few seconds. It is definitely a product that is very popular in recent years and that is having a lot of success.
The interface is simple and intuitive, plus the search engine allows you to find videos of all kinds. As we have already said most of these videos are made by users.
Creative Commons Search

Creative Commons Search is an image search engine based in California. It allows you to find photographs that you can reuse in a completely legal form.
It is a non-profit organization and uses CC licenses, which are licenses that make it clear what you can do with the image you choose. You can take advantage of an extension that you can install on your device.
Instagram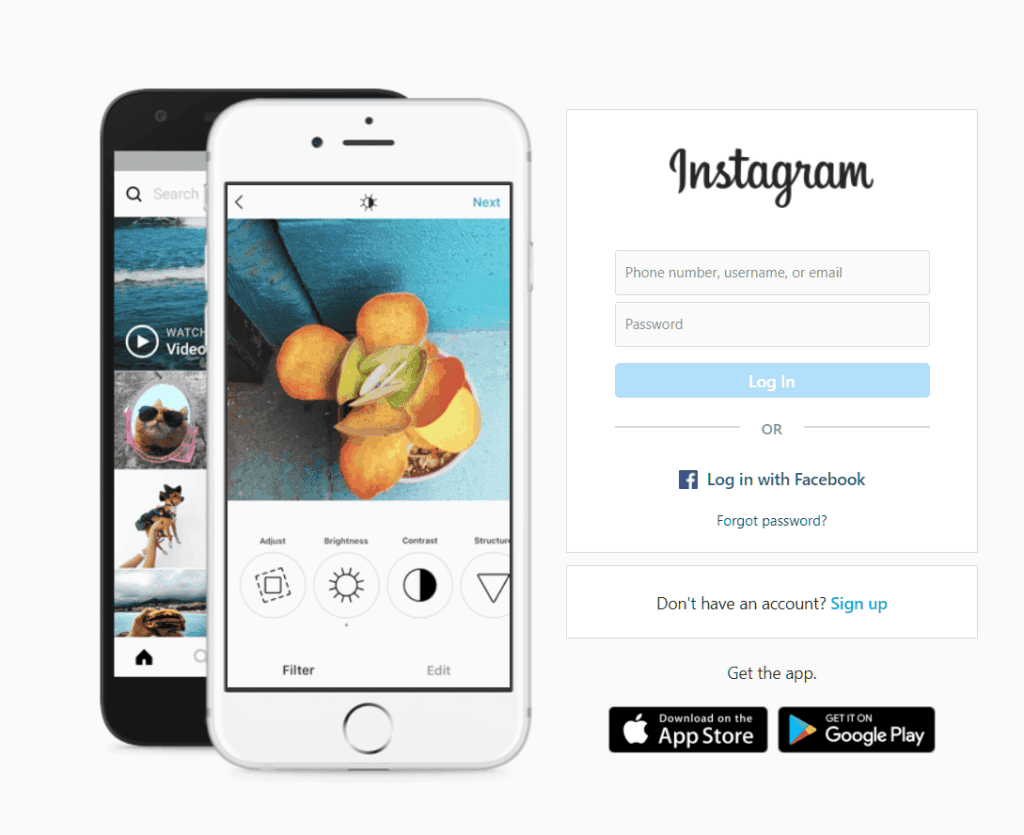 Instagram is one of the main social networks used in the world but it is also a powerful image search engine. In fact, thanks to the search bar and hashtags we can follow all the content of our interest.
Not only trending content but also information, travel, fashion, cooking and much more. There is a web version but it is mainly developed for apps where we can find all its features. To be able to use it you need to subscribe.
LinkedIn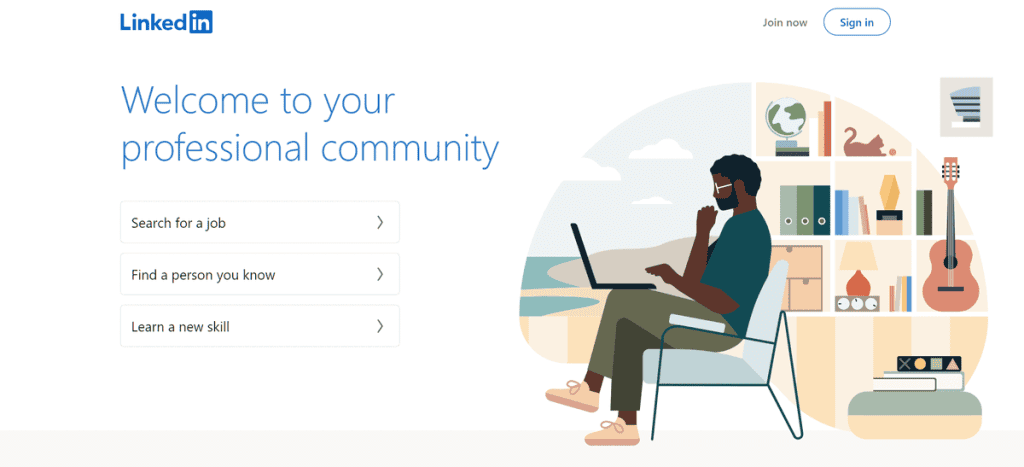 LinkedIn is one of the most important job portals in the world, but at the same time, it is also an important search engine.
Thanks to this site we have the possibility to find millions of job offers scattered all over the world and beyond. We can find information about companies, general information, discussions on various topics and articles of all kinds.
Most professionals today use it as a sort of showcase to showcase their skills, this has meant that on LinkedIn you can retrieve a lot of different information.
Amazon

Amazon is the world's most popular product search engine. This marketplace has everything. Within it, we can find every type of product or service we need.
Its main strength is in the Prime service that allows the possibility to have any product in record time, this has responded to a very specific need of users who have and continue to choose it every day.
GoodSearch

GoodSearch is the search engine of GoodShop. Thanks to this search engine we have the possibility to find all the information, images, videos and content we need.
The peculiarity is however that for every search action that we do GoodSearch makes a donation and provides Cashback to the user who performed it. It is not very well known but it is still a valid alternative.
Mojeek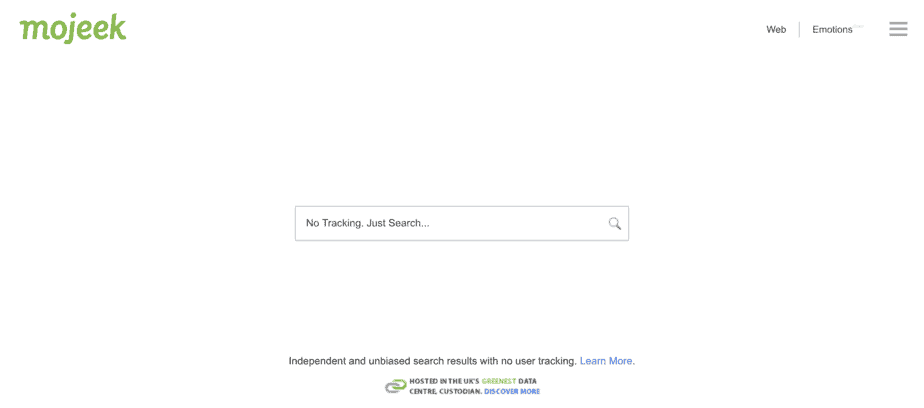 Mojeek is an English search engine that doesn't track users data and searches. It works very similar to Google, although it is far from the colossus. It is only available in three languages: English, French and German.
It is mostly used to perform specific searches. It has very minimal graphics and there are no banners or advertisements, which guarantees fast and quick navigation.
HotBot VPN

HotBot VPN is private. In fact, you'll have to pay a monthly fee and choose one of the packages made available if you want to take advantage of this type of service. It draws information by exploiting the results generated by Google and Yahoo!
The browsing offered by HotBot VPN is encrypted, which keeps your data safe at all times. It also offers you the option of downloading the app to your device.
Conclusion
As you can see, there are plenty of alternative search engines to the Google giant that you can choose to take advantage of to give yourself a different browsing experience. For example, as we've seen, there are alternative search engines that are more specific to a particular field such as video or photography.
It all depends on what you want to search for and what kind of information you need. The choice of the alternative search engine to choose therefore remains entirely up to you and according to your needs.
Have you heard of these search engines before? Which alternative search engine do you use to Google? Tell us in the comments below!