How do you choose a suitable hosting service for a web agency? Let's take a look at what an agency needs and what features a web agency hosting should have.
In addition to guiding agencies in choosing hosting, this article is intended to be helpful in allowing professionals to probe all options. Does it make sense to provide hosting? What solutions can I adopt? Are there any alternatives for managing client accounts without having to buy a plan for them?
Before answering these questions, there are a few things to consider when choosing a hosting service. Is it better for the web agency or the client to choose the service?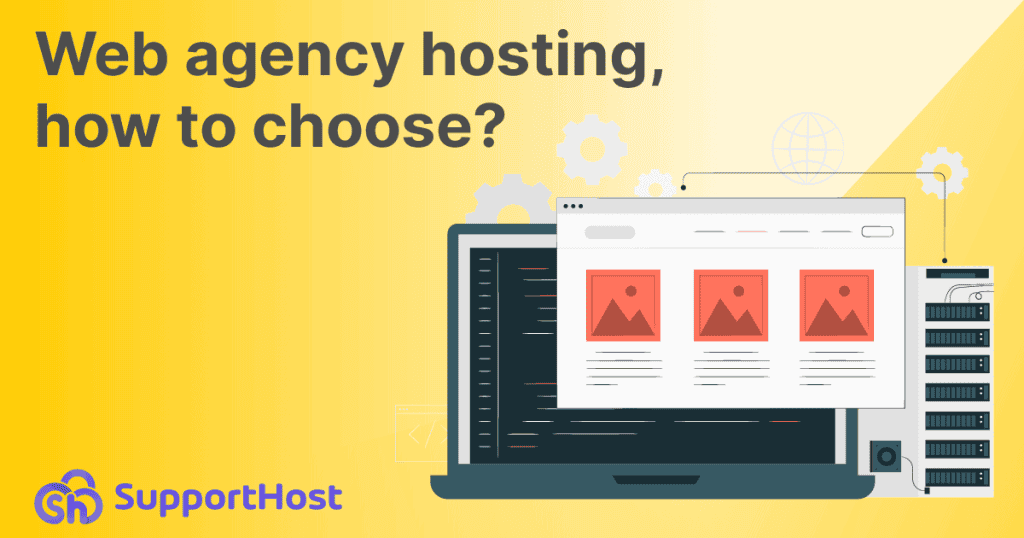 Who should choose the web hosting service?
Before seeing what features to look for in a web agency hosting, let's see what there is to know about the choice of hosting. Who Should Choose Hosting Service? The client or the web agency?
Choosing a hosting is one of the most important decisions to make for your business and does not only mean having to choose among the offers available but being able to select the plan that best suits your needs.
The necessary requirements vary according to the site that the customer will create. To give an example, the considerations to make to create a blog will not be the same as if, instead, you want to create an ecommerce site.
The choice of the plan must, therefore, take many factors into consideration if we want to make sure that the site has all the necessary resources and is able to withstand the visits we expect.
Often, if the end customer does not already have a site, they may find it difficult to determine in advance which plan is most suitable for the site. For this reason, in most cases, the best idea is to entrust the web agency to make that choice.
The agencies who deal daily with creating and managing sites, are able to make accurate evaluations and choose the best hosting for the customer based on the specific needs of the site.
What to look for in a web hosting agency?
What are some of the features that cannot be missing in a web agency hosting? To understand this, you need to consider the needs of an agency.
Support
Let's first consider the factor of time. A small and large web agency is committed to coordinating various activities: from managing sites to completing new projects, up to attracting and retaining new customers.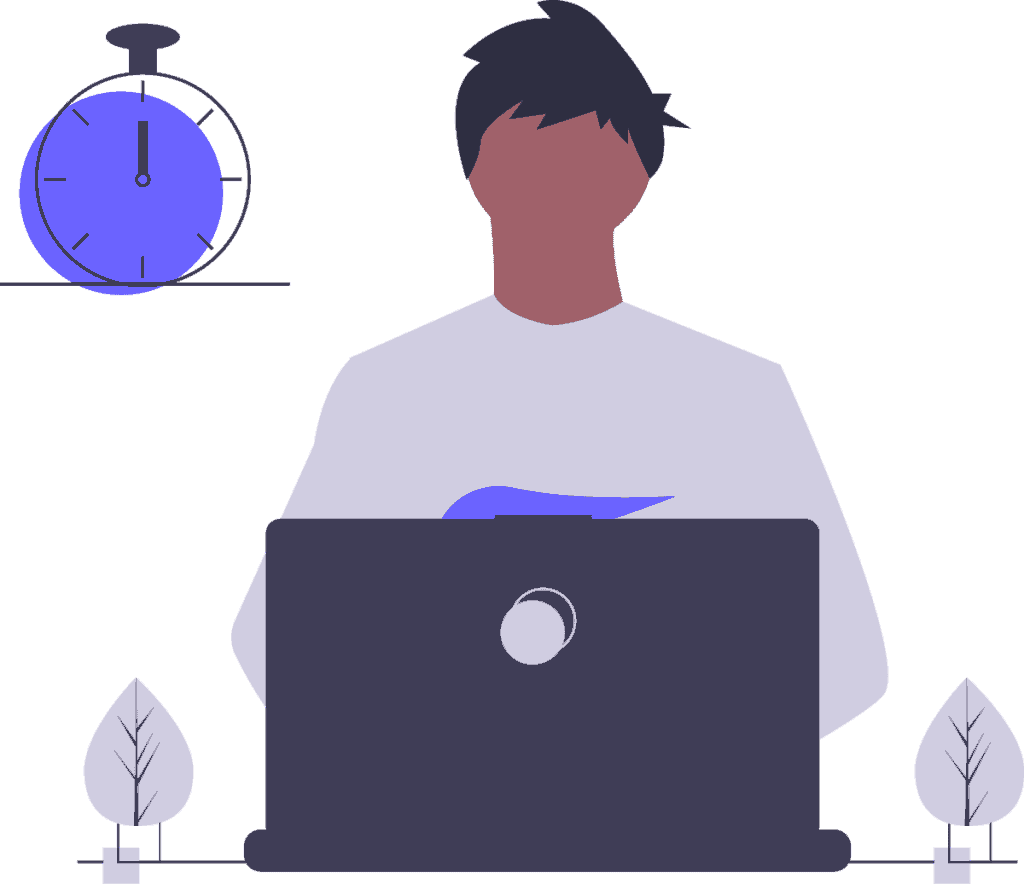 This means that it must be able to count on technical support that is fast and decisive. It would be unthinkable to add to the agency's activities also having to manage the technical problems that may arise.
For this reason, one of the indispensable characteristics of a web hosting agency is the quality of the support.
Ease of management
It is important for an agency to be able to manage multiple projects with ease. For this reason, when choosing hosting, a web agency should also take into consideration the control panel and the tools provided by the hosting.
With SupportHost you will find cPanel on all plans from shared hosting to reseller. Furthermore, with the dedicated VPS cloud hosting and dedicated server plans, you can choose whether to use cPanel or Plesk.
You can learn more about the different panels by checking out our comparison between cPanel vs Plesk vs DirectAdmin.
Help with provider migration
A web agency that finds itself choosing a hosting service for its customers and perhaps finds itself changing hosting should consider what services are included by the provider.
For example, let's take the case where your agency already manages sites for clients, but wants to transfer them to another provider.
In this case it is good to make sure that the hosting provides the tools useful for the migration or can take care of the transfer of the sites on behalf of the web agency. Even in this situation, being able to delegate means saving precious time.
If you decide to change hosting and switch to SupportHost, the site transfer is free. If you choose a reseller plan, you can request the transfer of the sites within one month. Depending on the plan you choose, you will be entitled to a free transfer (from cPanel to cPanel) for multiple accounts. For example, with the reseller plan 3 you will have a free transfer for 10 accounts.
If you upgrade to a VPS cloud hosting managed plan, you will have up to 10 free migrations, with matching control panels (e.g. from cPanel to cPanel).
Compliance with the GDPR
When choosing a hosting service, and this is not only true in the case of choosing a hosting for a web agency, it is important to make sure that the hosting is compliant with the GDPR. This guarantees that your data are treated according to the regulation, not transferred to third parties and that they are protected from any malicious persons or accidental losses.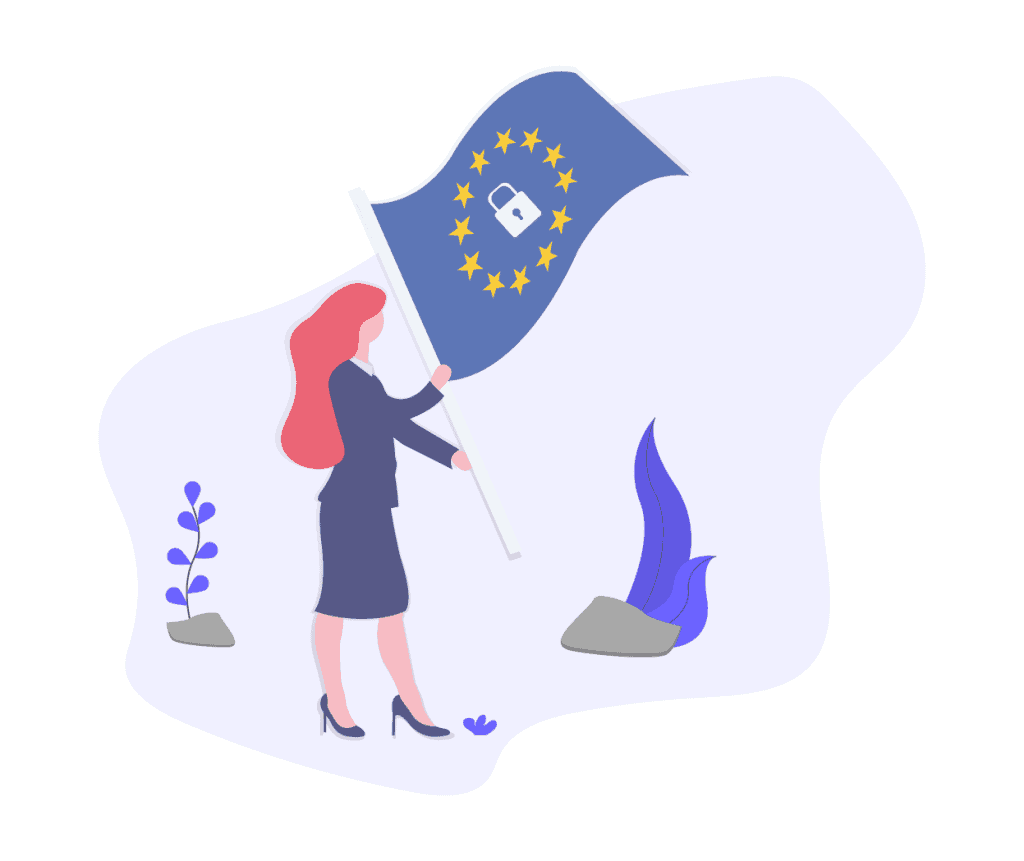 A great hosting should also give you the tools to be able to make your project and your clients' sites compliant with the regulation. Specifically, hosting can help you by ensuring the security of the server, offering you a backup service and an SSL certificate for your site.
As we will see later, the situation becomes more complicated in the case of a hosting reseller in which you will also have to adapt from the point of view of the GDPR.
Developer tools
Agencies must be able to count on tools that help simplify the work and above all have full control over the sites. This means not only being able to count on a control panel for managing accounts, but also having development tools available.
Let's see a list of some of the features that cannot be missing in a web agency hosting.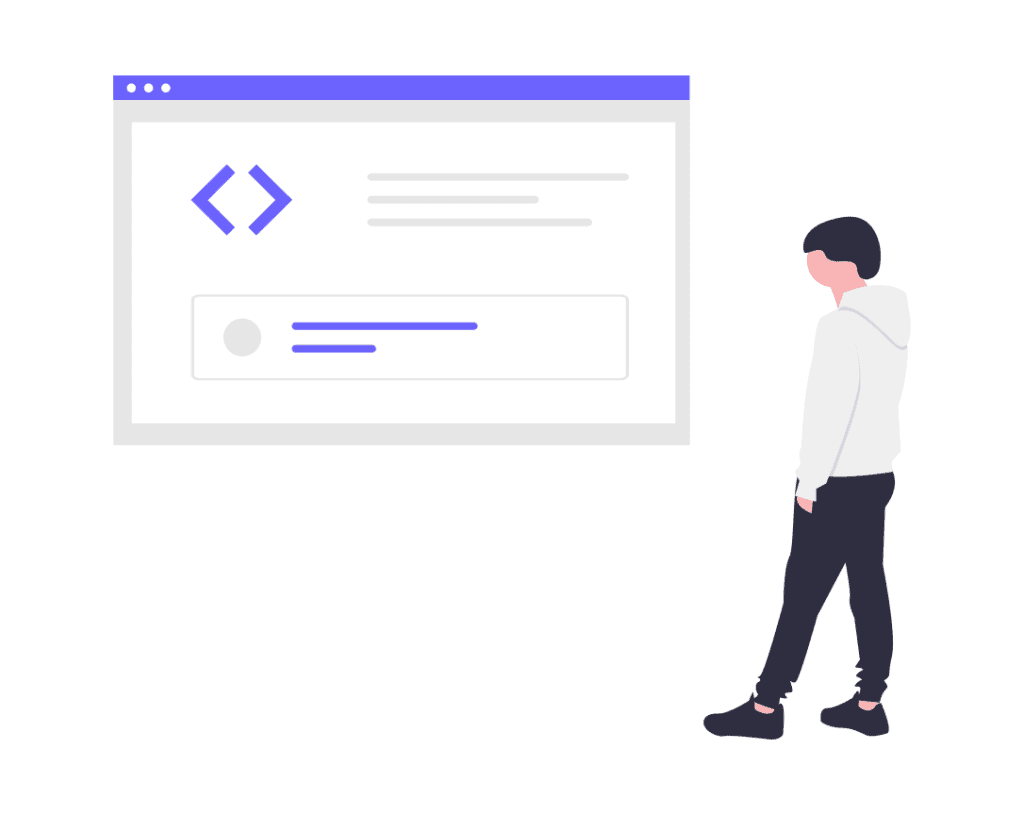 Among the indispensable tools for developers we find:
Git
Composer
.htaccess configurable.
Other important features to consider when choosing a web hosting agency are the possibility of having:
Unlimited email accounts
Unlimited mySQL databases
Unlimited subdomains (extremely useful for site staging)
Automatic backups.
Web agency hosting: which service to choose?
Often customers who turn to web agencies want to have a complete service and, together with the creation of the site, they also delegate the choice of hosting to the agency.
What alternatives does a web agency have at this point? Let's see what options there are.
As we said at the beginning, the agency is often in charge of choosing the plan. Then he can choose whether to buy the service on behalf of the customer or have the user buy directly, perhaps with an affiliate link.
But what are all the options specifically?
Hosting reseller
One of the possibilities for an agency is to choose a reseller hosting plan and become a full-fledged supplier for its customers.
With a reseller plan, in fact, you can resell the hosting or in particular in the case of an agency, provide the service directly to your customers.
Let's see some of the features of this service.
Personalization
One of the advantages of reseller hosting solutions is the fact that they allow you to provide your customers with a fully customizable panel. You can show your logo or your agency name, insert contacts to your site and so on.
Also with our reseller plans you can use anonymous nameservers, so your customers will never know that you are a reseller. You can also choose to customize the namerservers on level 3 and 4 with your agency name, like this:
our domainagenzia.it
Complete management
The great advantage of a hosting reseller is the ability to manage all customers from a single control panel, WHM (Web Host Manager).
Through a single panel you will have the possibility to create the cPanel accounts of your customers and create a series of packages.

For each package you can choose the resources to assign and possibly make changes later to meet the needs of each customer.
In this way, as a web agency, you can provide the client with access to a control panel from which he can access the site's files and so on. Another big advantage is that you can also choose which cPanel features to show to your customers and thus provide them with a simplified and easier to use panel.
Do you want to put our hosting reseller to the test? Take advantage of our free hosting and try the service, without obligation, for 14 days.
Semi-dedicated hosting
Another option is to choose a semi-dedicated hosting plan and host several sites on the same account.
Basically you add your customers' domains to the plan and the sites share resources.
This solution can have disadvantages, for example in the event that one of the sites has a peak of visits, since the hosting resource limits apply to the account, all sites on the same account are limited temporarily. However, consider that exceeding the limits is difficult, because the resources available are much higher than those of a normal shared hosting.
Unlike a hosting reseller, with this type of solution, customers will not have access to their control panel. What you can do, if necessary, is to create an FTP account for your customers to allow them to access a specific folder.
A disadvantage of this solution is that the sites are all on the same account, so a hacker attack on one site puts everyone else at risk.
Dedicated solutions
For greater flexibility you can choose a dedicated solution with a managed server.
The managed plan allows you to entrust the technical management to the provider. This way your agency can take full care of customers and delegate server management operations.
This without having to give up the freedoms and the possibility of customization that a dedicated solution offers you.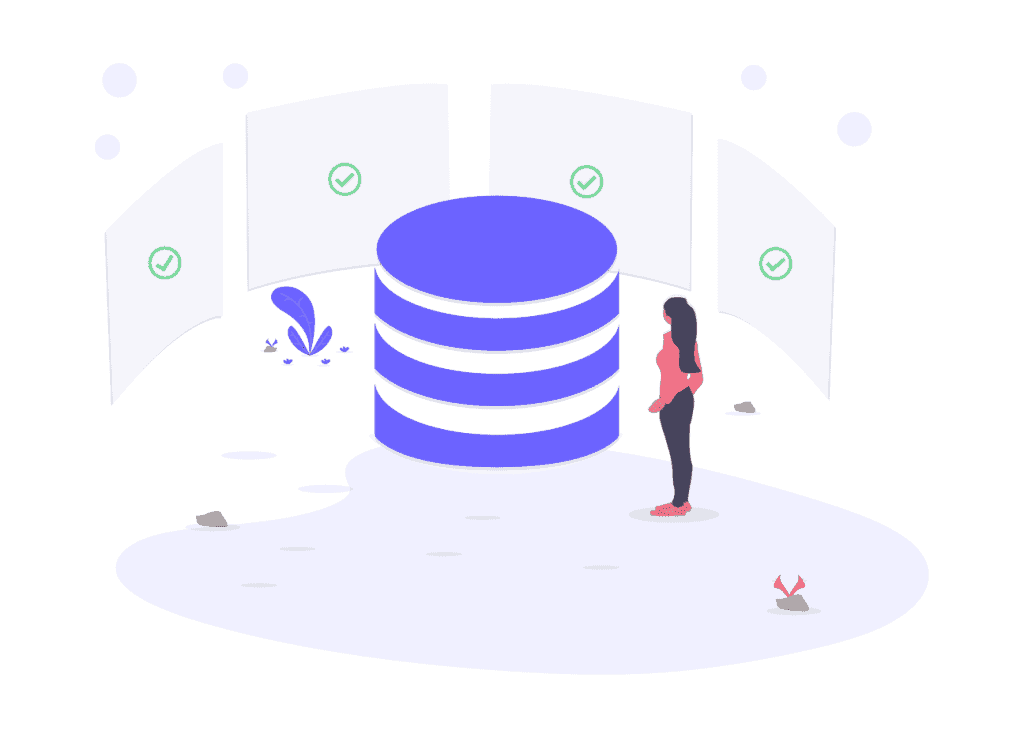 For example, you have the possibility to choose which panel to use between cPanel and Plesk, and you can purchase cPanel licenses to give each customer access to their control panel.
But above all, a dedicated server or a cloud hosting VPS also gives you the possibility to install server-side software and request the configurations you prefer. For example if your customers are using Magento you can use elasticsearch, which you cannot do by choosing a shared plan instead.
Let users buy and manage them as a web agency
As we have anticipated, another option is to have customers buy the plan directly. With SupportHost you can join the hosting affiliate program and receive a commission for each order.
Basically you send an affiliate link to your customers and receive a commission for each order.
Also in this case you can manage the account for your customers, just get yourself added as a user to the customer area. In fact, in our customer area you can manage multiple accounts at the same time.
After being added as a user you will be able to open support tickets, log into cPanel and manage your customers' accounts.
Does it make sense to provide hosting?
Now that we've seen what solutions are available, let's take a step back and see if it's a good choice for the agency to provide hosting as well.
You must take into account that choosing a reseller plan is comparable in all respects to starting a web hosting business. This means becoming a full-fledged hoster and requires compliance with the GDPR.
To avoid complicating life with the GDPR, but also to avoid having to re-bill the customer, remind him of deadlines and so on, there is a simpler solution. You can delegate payments to the provider, so the hosting directly sends notifications for renewals and manages the situation when a plan is suspended due to a delay in payments.
Conclusion
As we have seen, when you want to choose a web hosting agency service, you have several options available. In general, to avoid having to deal with server management, the suggestion is to always opt for a managed solution.
Based on specific needs and therefore on the number and type of customers, the most suitable solution can be chosen.
For example, if you need to make the customer independent and allow him to access the control panel, you can use a reseller plan. If, on the other hand, you have special needs and need more customizations, it is better to choose a dedicated server or a VPS cloud hosting.
If you have any other questions or need more clarification, let me know with a comment.