What differentiates social media marketing from traditional marketing? When communication moves to social media, the rules change.
The goal is to aim for a more immediate and direct form of communication. The content must be able to excite, involve, entertain and ideally aim to go viral in order to encourage spontaneous word of mouth and attract an increasing number of users.
But how do you achieve these results?
Certainly starting with mastering communication channels, choosing your target audience, and setting clear goals.
There is a long way to go to set up an effective Social Media Marketing strategy, so it's best to start in order.
In this article, Social media marketing: the complete guide, we will see what results you can achieve through Social Media Marketing and why it is important to include this strategy among your goals.
We will look at an overview of the main social channels focusing on the number of active users, the average time spent by users on each social media platform and the average age of users. Then we'll see how to outline a strategy starting from the analysis and definition of the objectives.
We'll focus on the Social Media Marketing tools that can help us every step of the way: from coming up with content ideas to analyzing the results.
To begin, let's start with the difference between Social Media Marketing and other forms of digital marketing and advertising.
Social Media Marketing vs Digital Marketing
Digital Marketing refers to all those strategies that leverage digital channels such as websites, email marketing, banner ads, TV ads and SMS campaigns.
Web marketing which in turn is part of a larger whole, namely digital marketing, focuses on a whole range of web channels including website, email marketing and content marketing.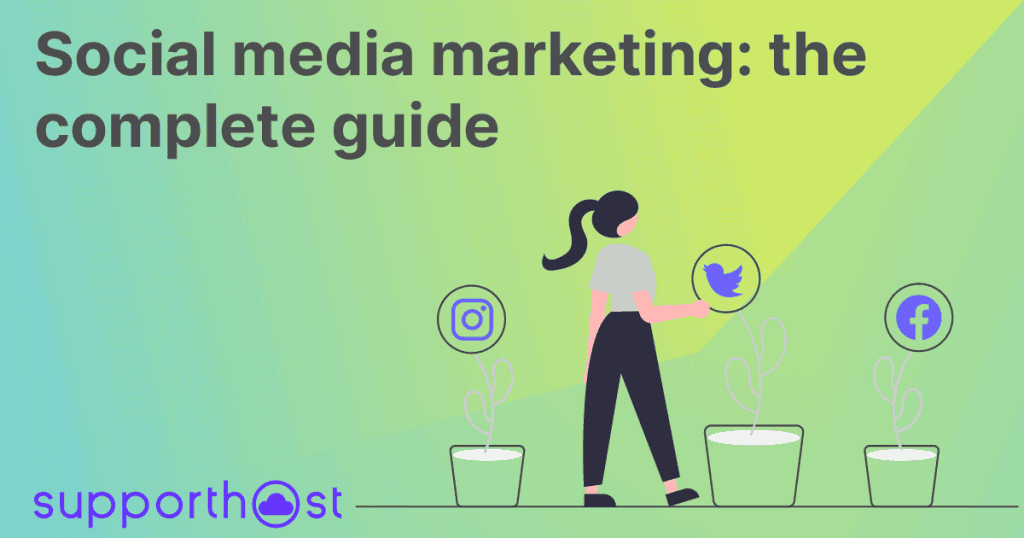 When web marketing is applied to social networks, we speak of Social Media Marketing, a branch in itself that aims to promote the brand through the social media showcase. If, therefore, web marketing generally means all those online marketing strategies, social media marketing or social marketing narrows the field to social platforms only.
The goal of Social Media Marketing strategies is to engage and stimulate consumers and potential customers to interact.
Social Media Marketing vs Social Media Advertising
A distinction must be made between Social Media Marketing and Social Media Advertising. When we talk about Social Media Advertising or even Social Advertising or Social Ads, we are specifically referring to paid advertising strategies. An example of this is sponsored ads on Facebook or Instagram.
While it is true that Social Media Advertising is part of a Social Media Marketing strategy, it is also true that in addition to paid advertising campaigns in Social Media Marketing there is also so much more.
So let's see what are the benefits of applying Social Media Marketing strategies and what goals can be achieved.
See also our collection of expert tips to discover marketing trends of 2022.
Benefits of Social Media Marketing
Some of the objectives are to improve the company's visibility, influence consumer decisions, but also introduce and promote news. Unlike marketing activities aimed at the direct sale of goods or services, the purpose of Social Media Marketing is rather to:
increase the "notoriety" of a brand (brand awareness)
improve consumer engagement with both the brand and individual content or initiatives
acquire new contacts, attracting potential customers (lead generation)
Increase traffic to your website or ecommerce.
As a result, you won't get immediate feedback in terms of sales increases, but you will have taken the first and fundamental step in a longer range inbound marketing strategy. The conversions will then translate into sales in the next steps and, therefore, usually directly on ecommerce and websites.
Let's break down the process one by one and see the benefits you can get by implementing Social Media Marketing strategies.
Increase brand awareness
Social networks have a characteristic that distinguishes them from other means of communication, that is to say that they are able to spread content widely and, above all, quickly. Taking advantage of the enormous potential of these platforms can allow you, therefore, to raise awareness of the services and products you provide and, more generally, to strengthen the presence of your company.
Improve consumer engagement
Imagine being able to make available to customers and people interested in your company a space where they can share opinions and views on purchases. Regardless of your industry, your Social Media Marketing strategy involves gathering and taking care of an entire community that is created around your brand.
Unlike other impersonal and passive forms of marketing, such as traditional advertising, Social Media Marketing overturns the rules by putting users (and in this case customers) in the foreground and creating a real dialogue between company and consumers.
The ability to engage in discussion stimulates interest and can be the keystone that leads not only to a purchase but also to customer loyalty.
If, in fact, potential customers can take advantage of interactions on social media to gain interesting information in the pre-sales stages, you should not even overlook the importance of social media in the post-sale.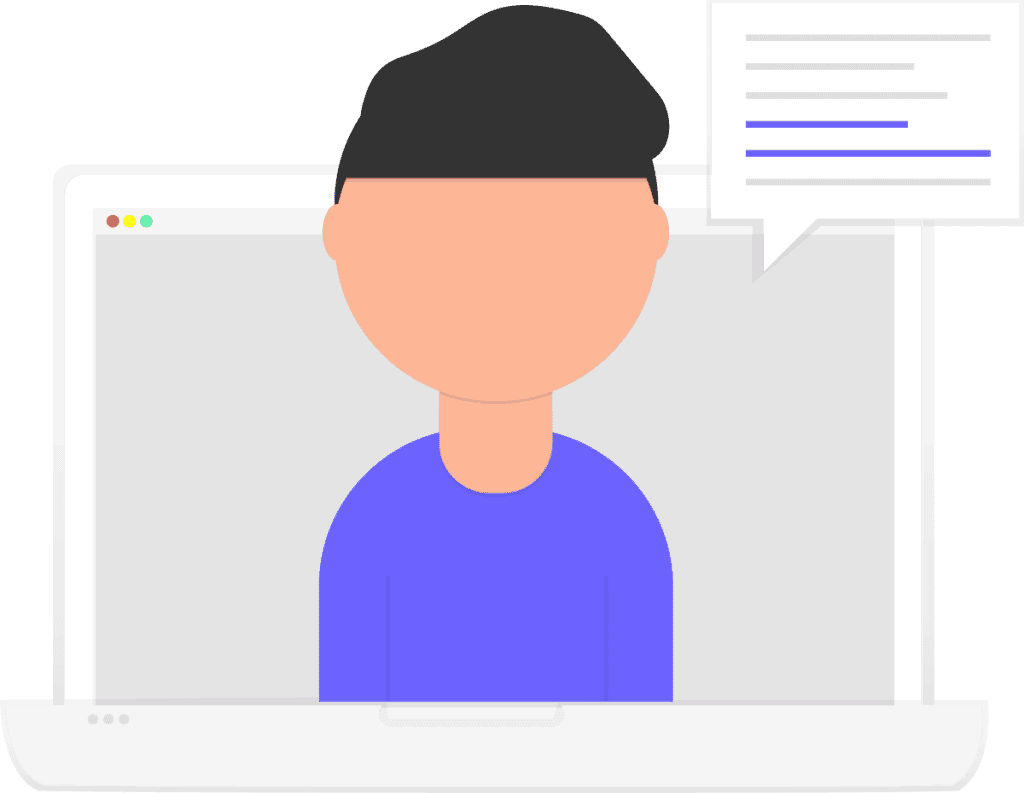 The attention that the company gives to customers through social channels is called social caring. At its core, in fact, are all those customer support and assistance activities that are provided directly on social media.
Get new contacts
The possibility of dialogue becomes even more important when potential customers become the protagonists. Social media become a means that interested consumers can use to get information and discover new products or services.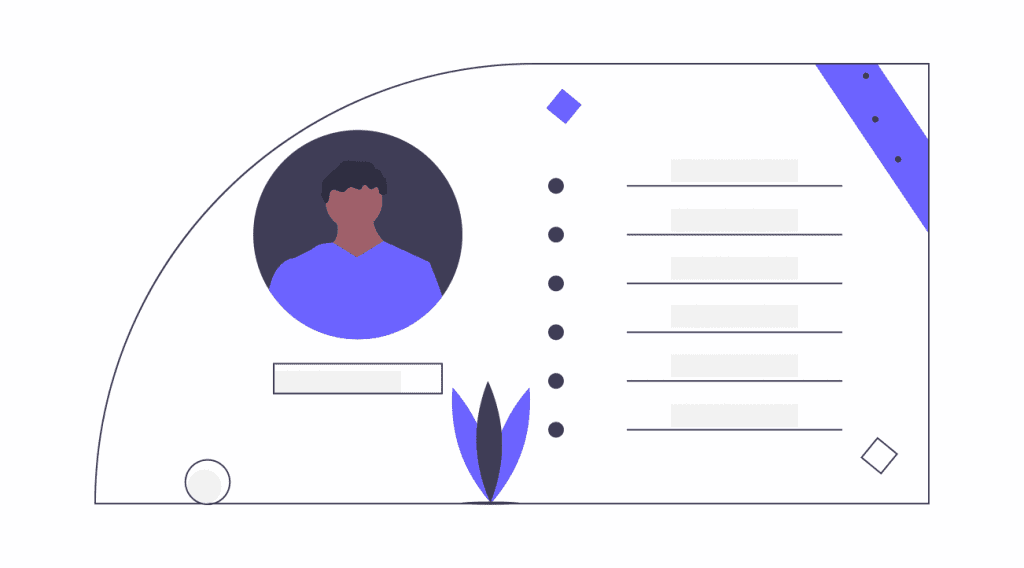 At the same time, however, among the main advantages offered by Social Media Marketing, there is also the possibility of obtaining a real identikit of the typical customer, also known as buyer persona, and exploit this information to intercept the ideal audience. An accurate definition of the target will be fundamental to have a good return on investment.
Integrating social media to other platforms
Social media can become a bridge that allows users to learn more about your company and thus reach you on other channels. It is no coincidence that one of the objectives of the Social Media Marketing strategy will be precisely to channel users to your site.
Often in the transition from social media to site conversion, the user decides to contact the company after getting to know it on social media and delving into details about products or services on the site.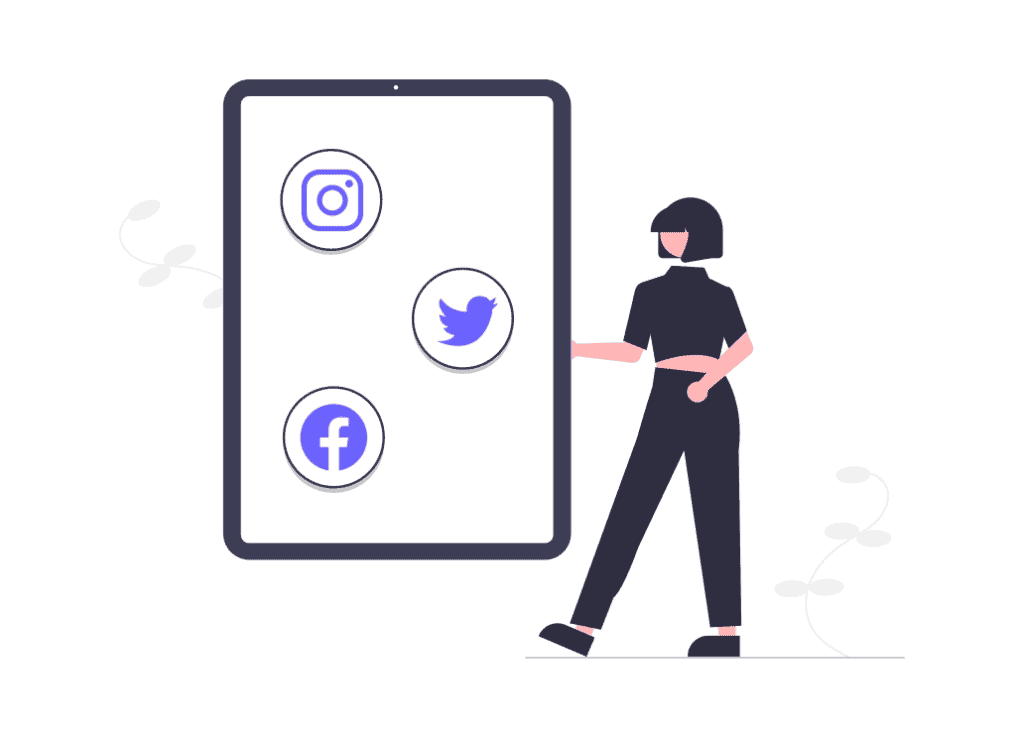 The next step after contact collection is the transformation of the contact into a client. At this point, the process can often involve a further step, one in which the client, satisfied with his choice, in turn becomes a promoter of the service.
Remember that in addition to directing users from social channels to your website, it is also important to include links from your site to the social channels on which you are present.
In this regard you might be interested in our articles on how to add social icons on your site, place social icons to increase shares and which social sharing plugin for WordPress to exploit to make your life easier.
Importance of Social Media Marketing
Why shouldn't you underestimate the importance of a Social Media Marketing strategy?
To understand this, we need to only consider a few numbers. From the data collected in the January 2021 report by We are social and Hootsuite, it shows that 59.7% of the global population is an active internet user for a total of 4.66 billion people.
53.6% of the population is an active user of social media, we are talking about 4.20 billion users. Most access to social is through smartphones (4.15 billion) or 98.8% of users use social directly from mobile devices.
An increasing trend if we compare these data to those of a year ago (January 2020) we can see an increase of 7.3% of active internet users with an increase of 316 million users. And on social media? In one year there has been an increase of 490 million, or 13.2%.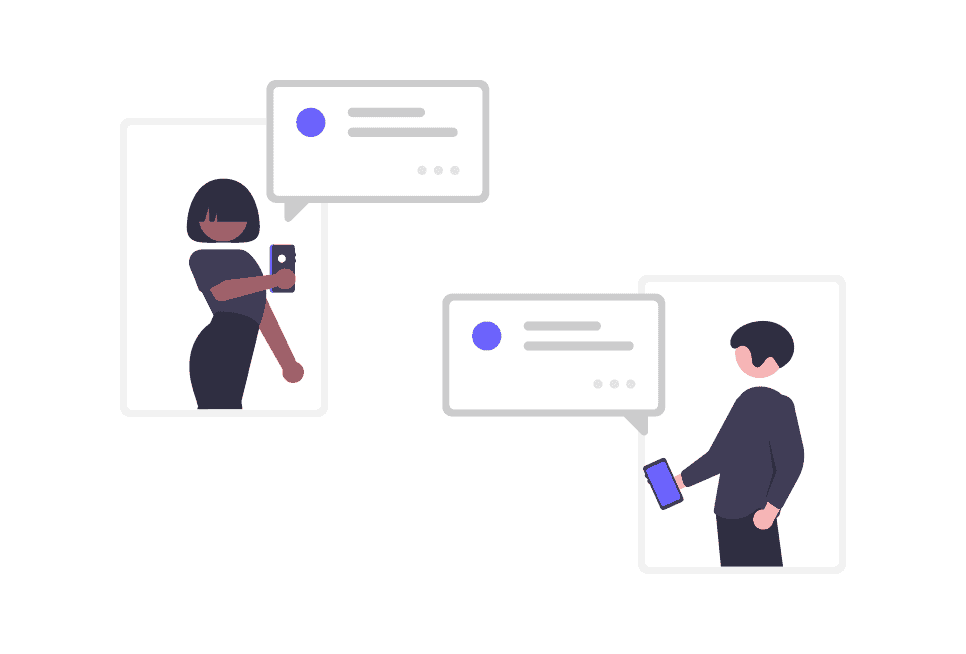 It is interesting to note not only the number of social media users, but also the amount of time users spend on social. On average, each person spends 2 hours and 25 minutes per day using social.
The hours spent daily on social also vary greatly by age, so here's an overview by different age groups:
16 to 24 years old: 2 hours and 39 minutes (males), 3 hours and 14 minutes (females)
25 to 34 years old: 2 hours and 29 minutes (males), 2 hours and 45 minutes (females)
45 to 54 years old: 1 hour and 47 minutes (males), 2 hours and 1 minute (females)
55 to 64 years old: 1 hour and 21 minutes (males), 1 hour and 35 minutes (females).
What about search habits?
98% of searches are conducted using traditional search engines, regardless of the device used. 44.8% of users gather information about brands through social media.
Social media is used for a variety of reasons from staying up to date on news and events to following celebrities or supporting charities. Here are the main uses:
stay up-to-date on current events (36.5%)
find entertaining content (35%)
spending free time (34.4%)
see what friends are doing (33%)
share photos or videos (27.9%)
Search for products to purchase (27.5%).
Social media use in Italy
We've taken a look at user habits around the world, but what about Italy?
Active internet users amount to 50.54 million, equivalent to 83.7% of the population.
As many as 41 million users are active on social networks and each of them spends an average of 1 hour and 52 minutes per day there. Even in this case, the use of social media is mostly from mobile devices (98.2% of cases).
98.7% of searches are performed using search engines (from any device), while 33.3% of searches involving brands are performed primarily on social media.
Social Media Marketing: an overview of the platforms
After having ascertained, numbers in hand, that social networks are now part of our daily lives, let's take a closer look at the different channels available.
Let's see, then, what are the platforms mostly used to implement their social media marketing strategy and what audience they can give you access to.
Facebook

Number of active users: 2.74 billion.
Average time spent by each user each month: 19.5 hours.
Potential audience that can be reached with advertising campaigns: 2.18 billion.
Potential audience you can reach with Facebook Messenger ad campaigns: 1.05 billion.
Percentage of users accessing from mobile devices: 98.3%.
Percentage of users accessing only from smartphones: 81%.
Average age of Facebook users: mostly in the under-35 age group, though it's also used fairly commonly between the ages of 36 and 65 and beyond.
Users use Facebook to search for information, but also to follow brands. Businesses, on the other hand, can use it to share content that interests their audience, reach new customers, but also offer support.
Youtube

Number of active users: 2.291 billion.
Average time spent by each user each month: 23.2 hours.
Average age of YouTube users: peak usage is between 16 and 24 years old, generally the audience ranges from 16 to 45 years old.
The rise of video marketing activity has increased the interest of businesses in the world's most widely used video sharing platform.
Instagram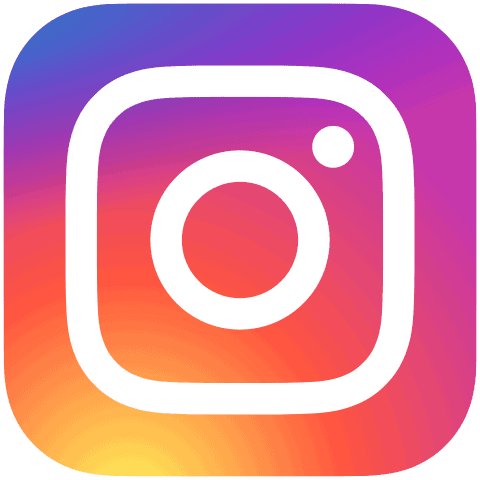 Number of active users: 1.221 billion.
Average time spent by each user each month: 10.3 hours.
Potential audience that can be reached with advertising campaigns: 1.22 billion.
Average age of Instagram users: more than half of users are under the age of 35.
Instagram is the ultimate multimedia content on social media containing not only photos and carousels, but also videos, stories and the latest reels (mini clips of a few seconds). Companies use this to share images of products and tell the origin and history of the company.
Instagram is also perfect for sharing interesting content and news that relate to the industry in which the company operates or take advantage of live videos to also give users the opportunity to interact in real time. In addition, with the Instagram Shop function you can create a real catalog and insert different products in a single image to then redirect users to your site or ecommerce. If you are interested in focusing on selling on social channels, before you create an ecommerce site you should make sure you choose a platform that can easily integrate with multi-channel selling.
Twitter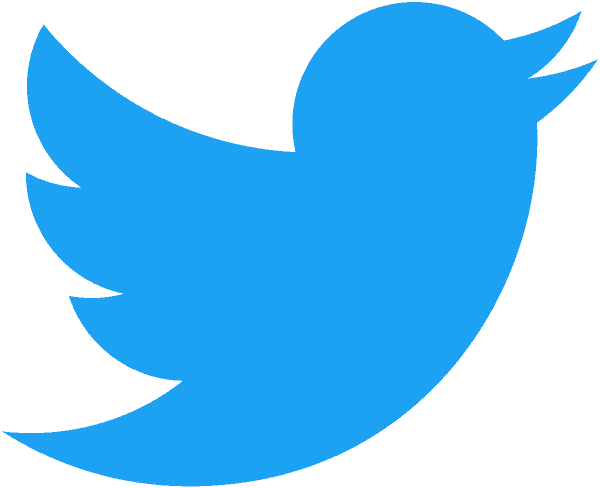 Number of active users: 353 million.
Average time spent by each user each month: 5.6 hours.
Potential audience that can be reached with advertising campaigns: 353.1 million.
Average age of Twitter users: the average age is between 25 and 49.
By brands, it is mostly used for customer support activities. Users use it to share opinions on current trends, but also search for information on companies and their products. Interestingly, the audience on Twitter is predominantly male (68.5%).
TikTok

Number of active users: 689 million.
Average time spent by each user each month: 13.3 hours.
Potential audience that can be reached with advertising campaigns: 689 million.
Average age of TikTok users: the peak of the audience is between 10 and 29 years old.
TikTok was created in 2016, but the real revolution with the boom in users occurred in 2019. The social media platform is based on sharing short videos (15 or 60 seconds, recently extended to 3 minutes).
More and more brands are choosing to focus on the platform by leveraging it in their Social Media Marketing strategy, some examples are Guess, NBA, Levi's and Nascar.
LinkedIn

Number of active users: 774 million.
Average time spent by each user each month: 37 minutes.
Average age of LinkedIn users: between 25 and 34.
LinkedIn is the social media platform focused on business and professional networking. Brands mostly use it to look for potential employees, but by creating a company page, they often also aim to highlight the brand story and share content about the industry in which they operate.
Pinterest

Number of active users: 442 million.
Average time spent by each user each day: 14 minutes.
Average age of Pinterest users: mostly between 16 and 24 years old.
Pinterest is a platform that is mainly used to share creative ideas. Images, photos, and videos can be categorized into themed boards to be easier to browse.
The content is mainly visual, ranging from simple images to infographics, videos and gifs. It is interesting to note that this social media platform is predominantly used by women (77.1%).
Snapchat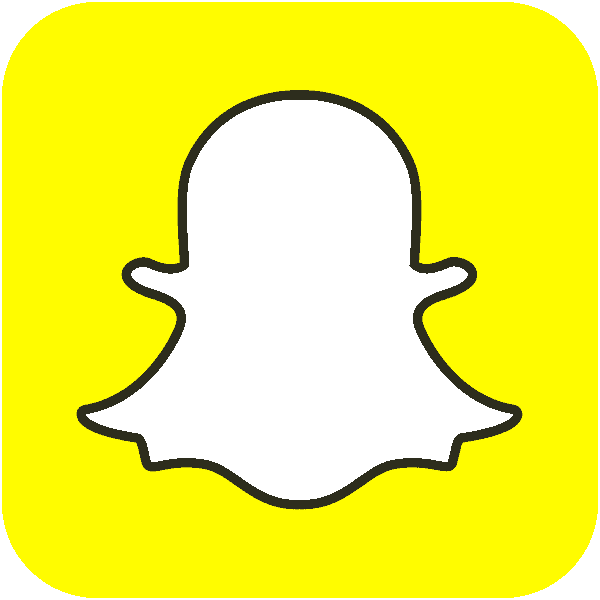 Number of active users: 498 million.
Average time spent by each user each day: 30 minutes.
Average age of Snapchat users: predominantly under 25 with a peak between 18 and 24.
On Snapchat, all shared content is temporary and available for 24 hours. For companies, it can be an opportunity to unveil the behind-the-scenes content and focus on more direct comparisons, but also to launch new products.
Reddit

Number of active users: 430 million.
Average time per visit: 9 minutes and 34 seconds (From data collected on SimilarWeb).
Average age of Reddit users: predominantly between 25 and 34.
At the beginning of 2021, Reddit ranked as the 18th most visited site in the world (seventh if we consider only the United States). On the site, content is categorized into thematic areas, known as subreddits. Each piece of content is rated by users, so the highest rated content is considered more important and is shown on the top of the feed.
Quora

Number of active users: 300 million.
Average time spent by each user each day: 4 minutes and 10 seconds (from data from Alexa.com).
Average age of Quora users: 35 years old.
Quora collects questions and answers from users on a wide variety of topics. For businesses, answering questions about your industry and sharing relevant content can be a great way to improve your online reputation.
You can also leverage trending topics on sites like Quora or Reddit in your social media marketing strategy, as well as gather information on consumer habits and needs.
WhatsApp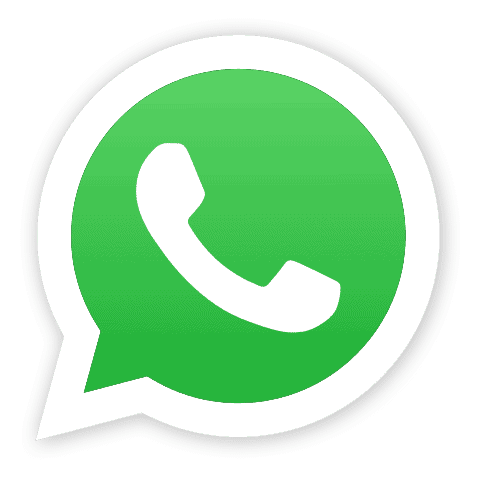 Number of active users: 2 billion.
Average time spent by each user each month: 19.4 hours.
Number of WhatsApp Business users: 50 million.
Average time spent by each user each month (WhatsApp Business): 9.3 hours.
Instant messaging applications are playing an increasingly important role and are also gradually being enriched with features designed for businesses.
The birth of WhatsApp Business is an example of this, the application allows you to create a product catalog and a business profile. You can also tag conversations to better organize them and create automatic welcome messages or to warn you that you can't currently respond.
Telegram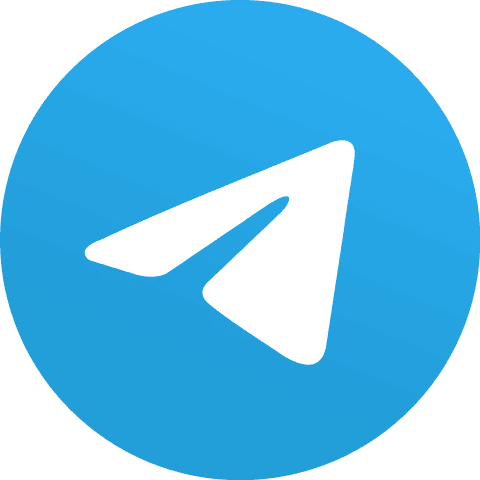 Number of active users: 500 million.
Average time spent by each user each month: 2.9 hours.
Unlike WhatsApp, Telegram does not offer a dedicated app for businesses, but it still allows you to customize your business profile and include a short description (maximum 70 characters).
On the application it is possible to create groups and channels. In groups, each member can send messages and have conversations, while channels allow you to send broadcast communications.
This means that by subscribing to a channel you can receive communications and updates, but you don't have the ability to respond. It's a great way, then, to send real-time communications, but also to inform customers of any news or limited-time offers.
Social Media Marketing: how to get started
How do you get tangible results from social? There are some basic elements to consider in order to succeed on social media. Let's take a look at the basic steps to follow.
Carry out a Social Media Audit
In order to set goals, you must first take stock and analyze your results so far. You'll then need to keep track of the platforms you're currently using and figure out which ones are working best.
To do this, the analytics tools of the social sites themselves come to your aid. Each social typically has a section called Analytics or Insight that allows you to analyze the data.
From these metrics, you can identify which content yields the most results, what are the ideal times to publish posts, but also information about your audience.
In fact, in many cases, you can even access a demographic analysis and get feedback on the age, language, and origin of your audience. In addition, you can track how much traffic the different channels bring to your website.
Set Social Media Marketing Goals
After you're clear on where you're at so far, you can focus on what you want to aim for. What are you hoping to get out of your social media marketing campaign?
You may want to increase traffic to your ecommerce or website, focus on lead generation or increase brand awareness.
It will be precisely according to the objectives that you will have to define the strategy and monitor the results, so it is important to establish what you want to achieve at the beginning of your journey in defining a Social Media Marketing strategy.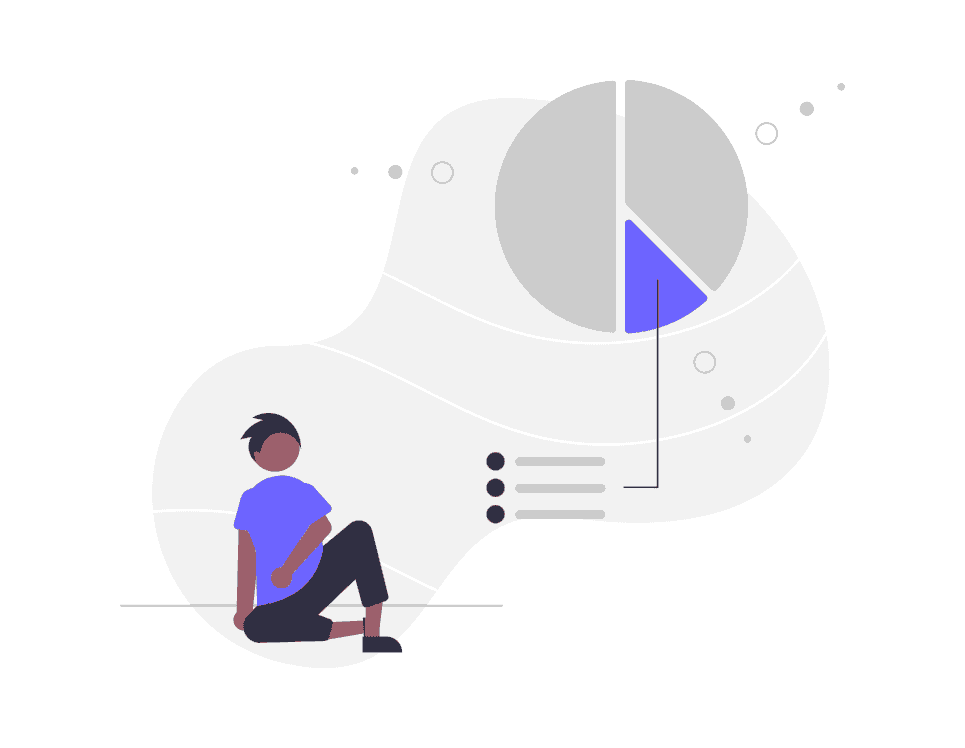 You can follow the SMART model for goal setting:
S for specific: when you define a goal what you want to achieve which should not be vague, but defined in detail.
M for measurable: if the goal you want to achieve is measurable and unambiguous, you will know for sure if you have succeeded in achieving it.
A for attainable: there's no point in setting a goal that you'll never achieve.
R for relevant: just as you shouldn't overdo ambition by setting unattainable goals, you shouldn't aim for results that are too easy to achieve either.
T for time-based: it is not enough to establish what results you want to achieve, but it is also important to set a time limit within which to complete them.
Identify target audience
In order for your Social Media Marketing strategy to be effective, it is important to focus on choosing your audience. Identifying the ideal audience will allow you to get maximum results, but more importantly it is crucial for the next steps.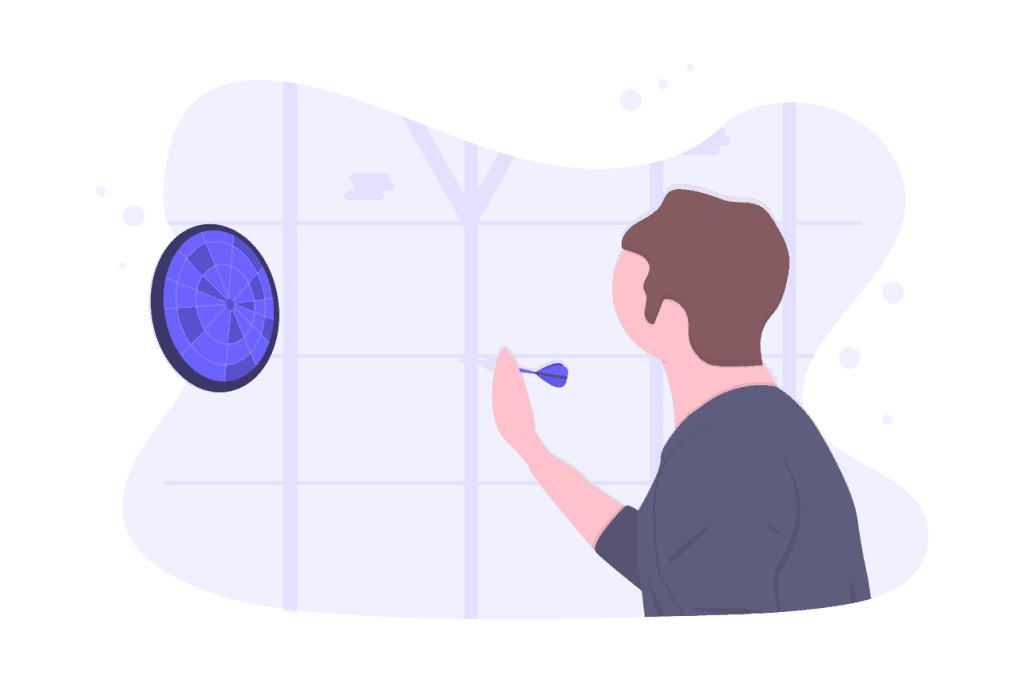 Based on the interests, age, and preferences of your audience, you'll need to define which platforms to use, what kind of content to offer, and what style of communication to use to make it as effective as possible.
Choose platforms to bet on
The next logical step after identifying your audience will be to choose which socials media channels are right for you.
Of course, the choice depends strictly on which social networks are most used by your target audience and the type of content you want to focus on. You don't necessarily have to have a company profile on every social network, but you should focus on the ones that are the most suitable for your industry.
Set the strategy for your content.
Just as you would do to plan the content to be published on your blog, even on social media you will have to organize the publication or entrust its management to a defined figure: the Social Media Manager. Drawing up an content plan will allow you to diversify your content and follow a defined editorial line instead of publishing randomly.
In this way, moreover, you'll never run out of content to publish because you'll already have decided on the topics you want to cover and you'll be able to publish regularly.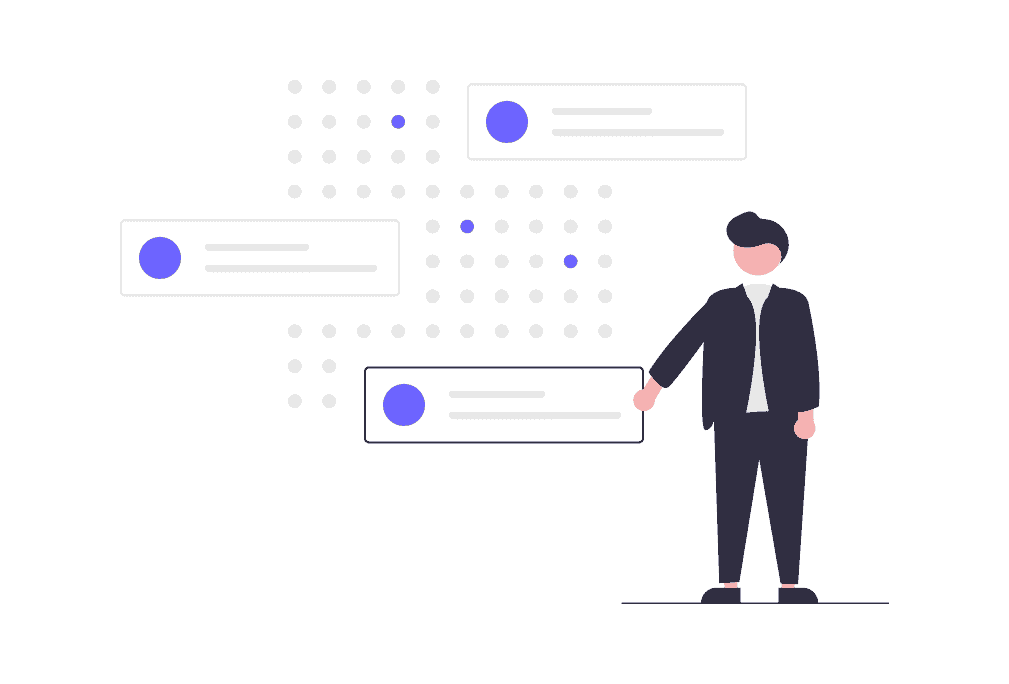 With a plan and an editorial calendar you can define what to publish, when to publish and on which platform. By doing this you can also decide in advance the images that can be used and use the right format for each social media platform.
Formats and sizes are important when visual post content is the focus of attention, as we saw when we talked about the Instagram photo dimensions.
What do I mean by diversifying content? Keep in mind that only a portion of your content should aim to directly promote your brand and products. The biggest chunk of what you post should be content that is useful or entertaining to your audience.
Analyze competitors
To improve your Social Media Marketing strategy, you can't help but analyze what your competitors are doing.
This analysis allows you to learn from the mistakes of others and avoid the mistakes made by other companies as well as encourage you to do better and turn yours into a winning strategy.
You can start by defining a list of your main competitors, find out which social channels they focus on and how often they post their content. You can also analyze your audience and see the rate of growth, what content is most engaging and what weaknesses you can exploit to your advantage.
Analyze the trend
We're back to square one again, which is data analysis. If you want to deal with Social Media Marketing you'll need to be ready to constantly monitor the results of your strategy.
This is the only way to see if you are close to achieving your goals or if you need to implement changes.
Tools for Social Media Marketing
In order to put a Social Media Marketing strategy in place, it's crucial to use the right tools. From improving organization to evaluating interactions and post results, there are tools to help us do just about anything.
Find ideas for content
One of the crucial moments you'll face is content production. Where do you start and how do you know what people are looking for?
To find trending topics and content related to your industry you can use tools that will facilitate your work in the field of Social Media Marketing. Among them you can't miss Google Trends that allows you to monitor the trend of keywords and discover the latest trending searches.
Then there's also BuzzSumo, which can help you understand which content gets the most interactions and on which channels. The tool also allows you to analyze your competition, monitor keywords, and identify influencers across industries and topics. It is also great for finding ideas to write blog articles.
BuzzSumo allows you to try the service for free for 30 days, after which you can decide whether to take out a monthly subscription or use the free version which is limited to 10 monthly searches.
An interesting tool that allows you to find hashtags related to a keyword is Hashtagify.
Create your content
You can't miss the actual content creation phase.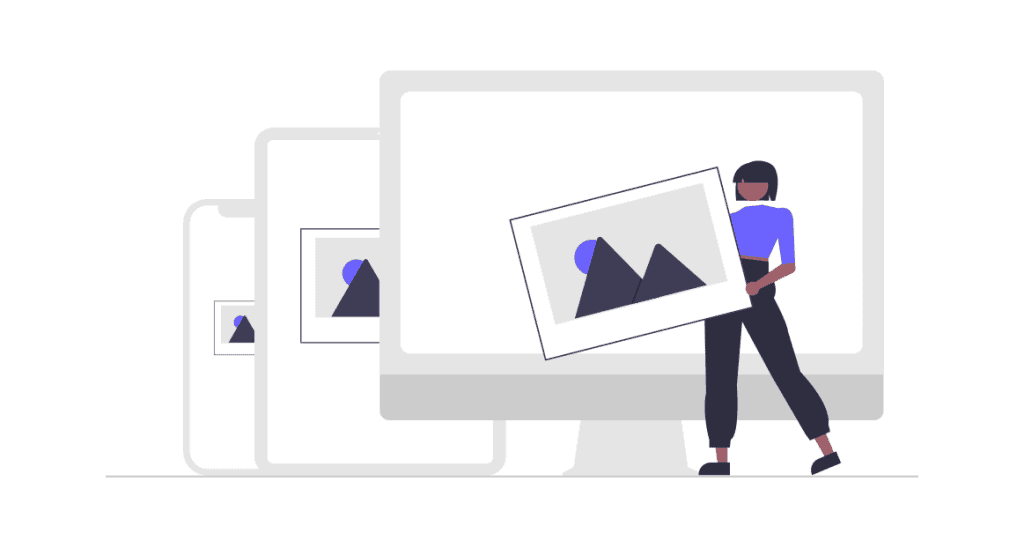 Here are some tools that might be right for you:
Gifs is an online tool that allows you to create gifs from videos already on the internet (YouTube, Instagram, etc.) or by uploading your own video file directly.
Ezgif: allows you to create gifs from MP4 or even JPG images.
Canva: a tool accessible directly online with which you can create graphics for social media even from preset templates which are ready to be customized.
Video editing tools: you can check out our article on programs for editing videos for Mac to get a rough idea.
Marketing and Planning
After you have drawn up an editorial plan, prepared your content and chosen when to publish it, you can simplify publishing by scheduling it. Social Media Marketing tools with this feature include Buffer, Hootsuite, Everypost and Postpickr.
Scheduling tools allow you to schedule publishing in advance, so it's easier to publish your content on a regular basis and at times when you're most likely to get your audience's engagement.
Doing so also makes it much easier to share content on different channels or manage multiple profiles.
Adapt external links to social
You may have seen links to external resources on social in the form of shortened URLs.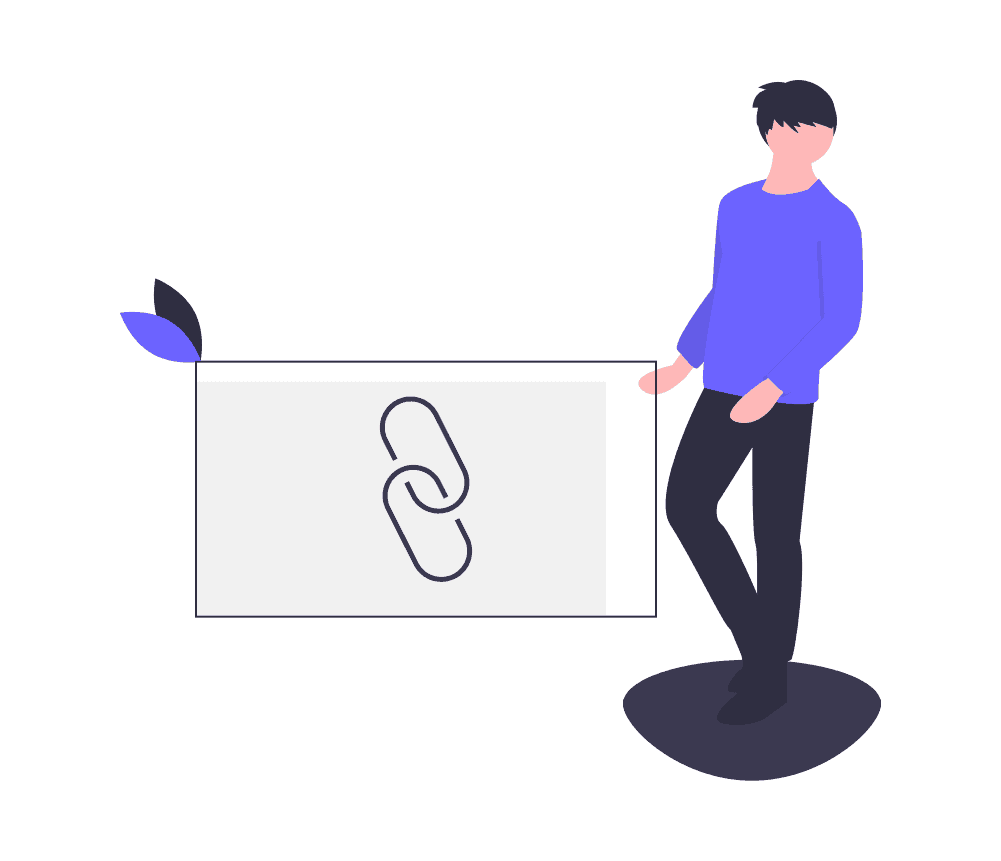 Shortening links can be useful for several reasons:
save characters in Tweets
track the clicks obtained and therefore understand the origin of traffic to your site
greater ease in sharing them.
You can create short links with several tools, also called URL shortener or link shortener, among the most used we have Bitly and TinyURL.
Use the internal Insights of each social.
To monitor the progress of your Social Media Marketing strategy, you can take advantage of the internal analytics tools. Some examples are Facebook and Instagram Insights or Pinterest Analytics.
Also, if you want to keep track of the traffic coming to your site from the various channels, you can rely on Google Analytics.
Conclusions
From big to small brands, every business these days should take advantage of the possibilities offered by Social Media Marketing.
In this article, Social media marketing: the complete guide, we examined the (exorbitant) numbers that revolve around the world of social media. An constantly expanding world that involves different age groups and also influences purchasing habits. Precisely for this reason, the presence of companies on social networks is not only desirable, but increasingly necessary and indispensable.
Do you agree on the importance of a Social Media Marketing strategy nowadays? What results have you achieved in your case? Let me know in the comments below.