There is increasing interest in online sales nowadays, and as online sales continue to grow, more and more sellers are deciding to open online stores.
If you are wondering how to open an online store and do not know where to start, you will find out how to take the first steps to start your online business in this article.
We will see what the advantages of selling online are, what kind of business you can start, and how to open a full-fledged online store. In the second part of this article, we will take a look at the requirements, tax requirements and do a cost analysis.
However, first of all, let's see whether it makes sense to open an online store nowadays.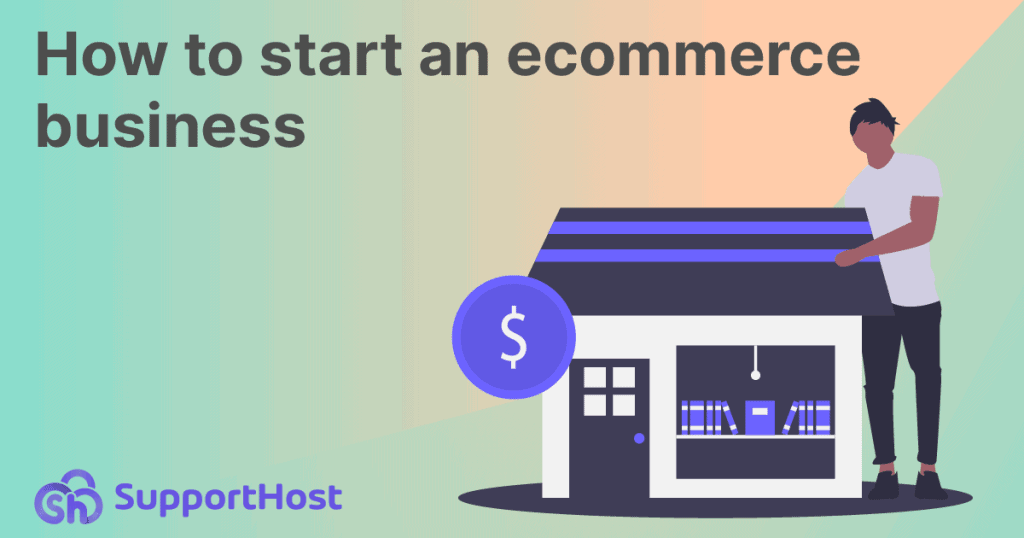 Why start an ecommerce business?
Opening an online store has several advantages, for one, it allows you to start with a very small initial investment.
If you already have a physical store and want to expand your business, you have the advantage of being able to expand retail sales with an audience on a national or international scale. You can then be able to overcome the limitations of a physical business through online shopping.
You also have the advantage of not having to be subjected to close the store during holidays and off business hours. One of the most appealing features of opening an online store is the advantage of having a shop open 24 hours a day. You can also leverage online marketing strategies to attract more customers.
What kind of ecommerce business could you open?
The first step in figuring out how to open an online store is to choose what kind of business to start. There are, in fact, several business models you can rely on, and each of them may be more suitable according to your needs.
The choice can mainly fall into four broad categories:
Open a dropshipping business and therefore not worry about space to store your products.
start an ecommerce
sell through marketplaces
Open a franchise online store.
Let us examine these alternatives one by one.
Start an ecommerce business without space for inventory
Dropshipping allows you to become a seller without having a warehouse and having to deal with logistics.
This system allows you to open an online store by really starting small and expanding your business. It does not require a substantial initial investment since you eliminate the costs of inventory management and those needed to buy merchandise before you can sell it.
Although the investment required is less than starting a full-fledged business, you still cannot start a dropshipping business for free. You still need to consider costs related to setting up the website, the provider, as well as a budget to allocate for marketing.
In addition, since it is an online sales activity, you must always refer to the regulations concerning ecommerce businesses, VAT numbers and all tax obligations, therefore taxes and other payments related to it.
The main disadvantage is that the profits are lower than those of a real ecommerce. You also do not have control over the supply chain and products, so you cannot ascertain their quality and the level of shipping.
How does drop shipping work?
Essentially, dropshipping works like this: you choose what to sell and make arrangements with one or several suppliers.
You start your online store and take care of marketing and customer service. Customers buy through your online shop, and you forward the order to the supplier. The supplier handles the shipping on your behalf.
With a dropshipping business, therefore, you do not take care of the purchase of goods, warehouse management and shipping yourself, but delegate these activities to the supplier.
Your job, is not to handle merchandise, but you can focus on marketing and customer service activities.
Keep in mind that dropshipping is not like affiliate marketing, you are not just in the business of advertising products, but you turn out to be the seller in your own right. The sale takes place with your name, therefore it is your responsibility to attract customers and offer assistance to them even after the sale.
With affiliated marketing, on the other hand, you can earn online by recommending a particular product or service. The sale takes place between the manufacturer and the end customer and you make a small percentage.
How does print-on-demand work?
A particular example of dropshipping is print-on-demand sales services. There are several platforms that allow you to sell customized products using your brand name. You can rely on these print-on-demand services to create t-shirts, gadgets, bags, and much more.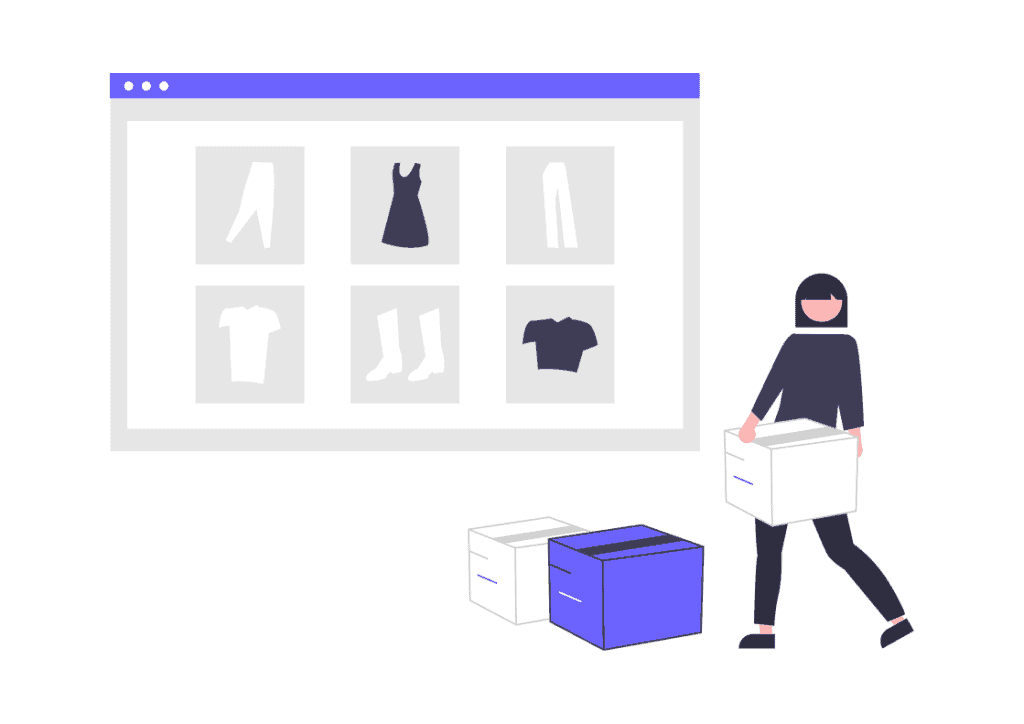 In this case, you focus on attracting customers, and after receiving orders you forward them to the print-on-demand service that will prepare the order and ship it directly to the customer.
Start an ecommerce business
The second alternative for opening an online store is to create an authentic ecommerce. In this case, you must first outline the budget you have available and choose what to sell.
From here on, the road is all uphill and it involves choosing the platform for creating the ecommerce site and then you will need to create the site or delegate this task to a third party.
Opening an online store means not only creating a site and adding products, but setting up online payments, managing expenses and shipping methods, linking the site to inventory, and more.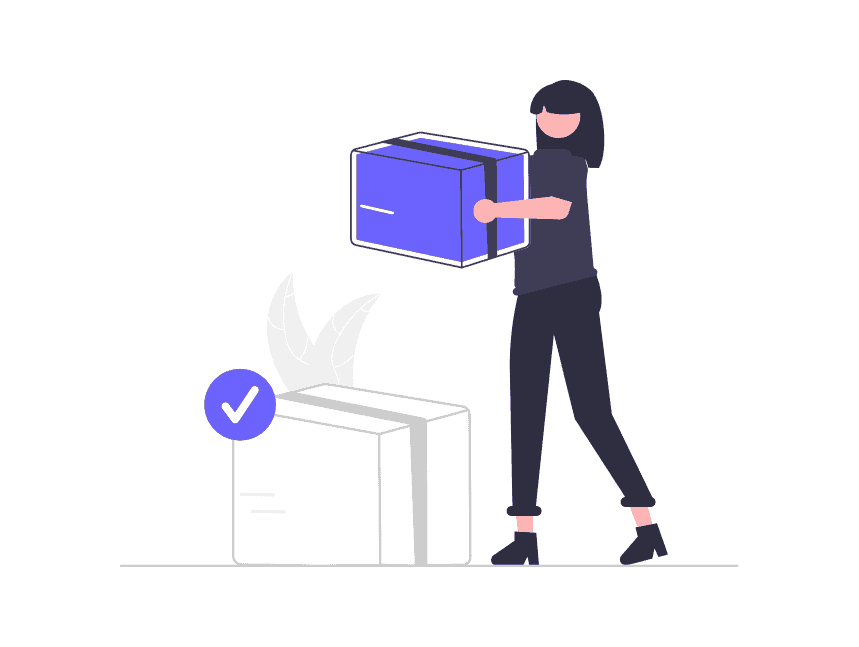 You will then have to get up to speed from the point of view of paperwork and tax compliance, as well as having to deal with warehouse management and logistics and not forgetting marketing activities.
In this guide we will look at some considerations on choosing which platforms to use, tax compliance and the costs of an online store.
For an in-depth consultation of different business models, check out our guide on ecommerce.
Sell with marketplaces
Another alternative is to sell online with marketplaces, in which case you can open an online store directly within portals that allow you to create a storefront.
What is the difference between opening your own ecommerce and selling through marketplaces?
If you choose to open an online store on Amazon or another marketplace, you will not have to have your own site. From a management point of view it will then be easier, plus marketplaces also provide you with the tools to delegate logistics to them, as is the case with Amazon. You can basically start a dropshipping business with Amazon, as long as you stick to the rules for this type of service.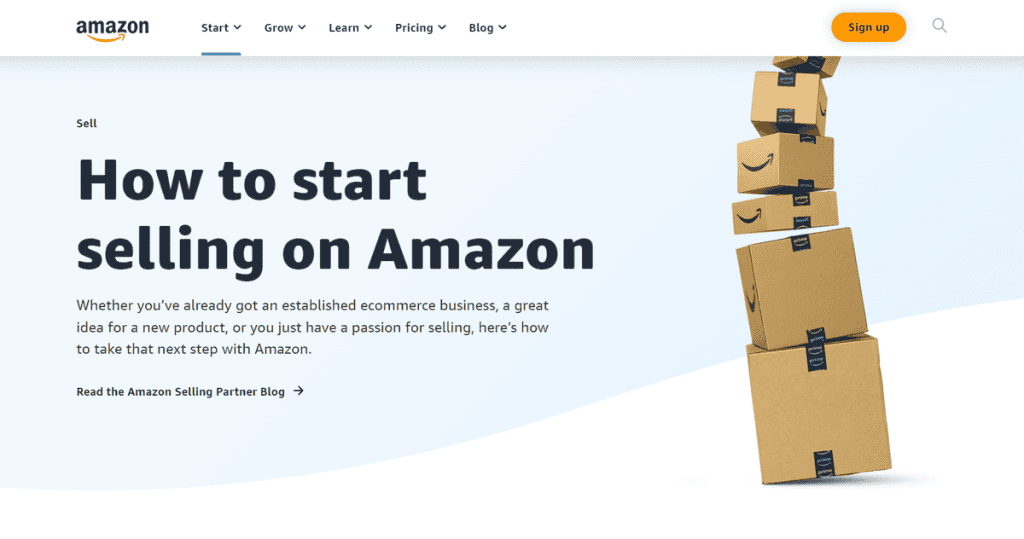 However, there are also disadvantages, for example, the fact that these platforms will require a fixed cost or commissions on sales.
If you are leaning toward this choice and want to figure out where to start, I suggest you check out our guide on how to sell online. Here you will find an overview of the main platforms available to you with the services they offer and the fees involved.
Start an ecommerce franchise business
Just as it is possible to open a physical franchise store, there is also the possibility of opening an online store with franchising.
In this way you have the advantage of starting a business without having to start it from scratch, especially if you rely on an established franchisor.
You won't have to make a large initial investment. In some cases, under the franchise agreement, you will also be able to sell dropshipping, so you will not have to deal with logistics and shipping.
How to start an ecommerce business
Now that we have seen what kind of online business you can start, let's see what preliminary steps you need to take to open an online store.
We are specifically going to look at:
How to choose products to sell
Where to find products to sell
How to conduct market research and define audiences
Choose what to sell
There are several categories of products one can focus on when it comes to online sales. Mainly we can divide them into three broad categories: physical products, digital products, and services.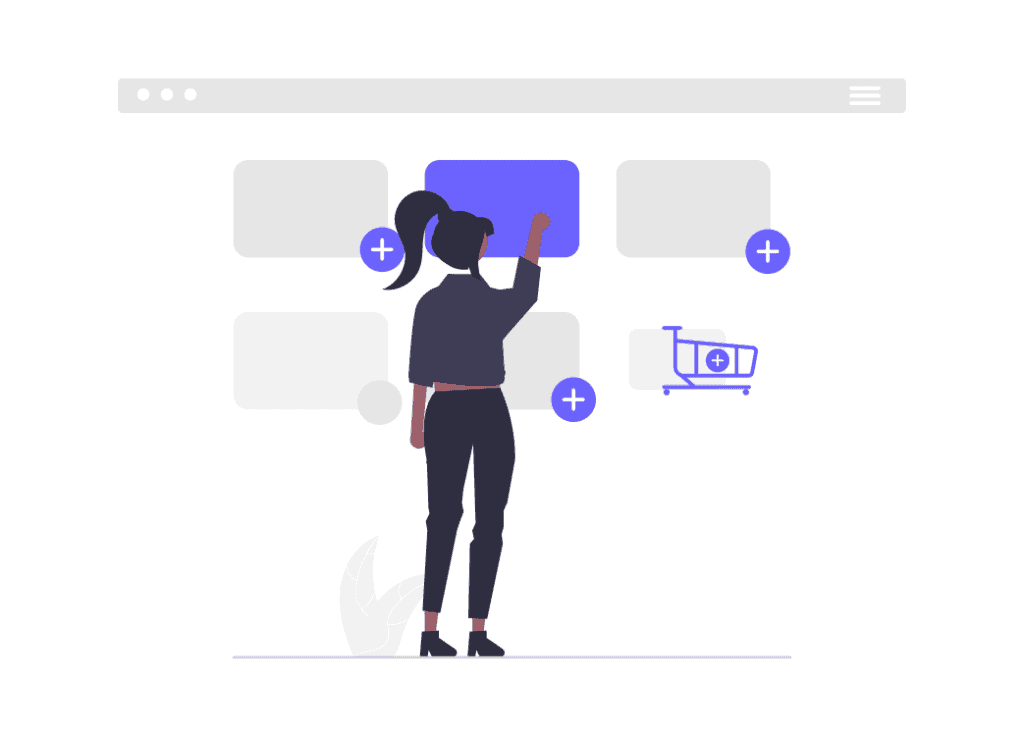 Whatever product category you want to focus on, you need to find a niche market to focus on.
Identify your target audience
To be able to carve out a slice of the market, there has to be someone interested in buying those products, and you have to offer something different or innovative than your competitors.
You then need to do a market analysis to understand what your competitors' strengths and weaknesses are and how you can provide a better product than theirs.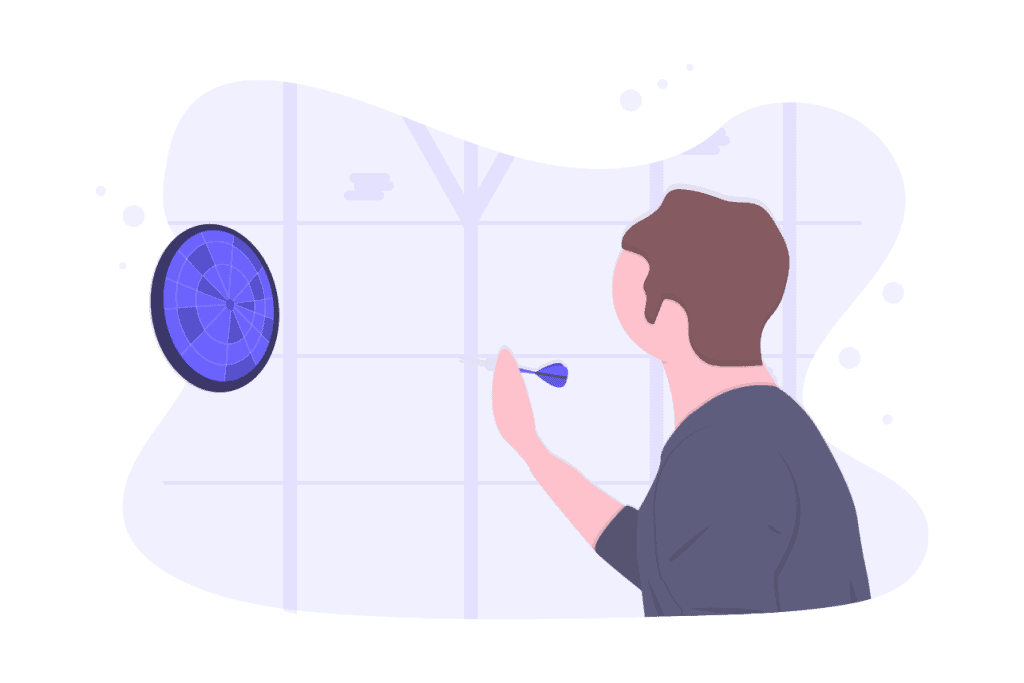 You should not only aim to have quality products that can stand out over the competition, but also be able to offer them to the most suitable audience.
Defining the audience you focus on lies at the heart of marketing strategies. Understanding what type of typical customer a product is intended for allows you to align the product and the way it is presented with the buyers' preferences and needs.
Simply put, it is easier to meet a market demand than to create one from scratch.
Find the correct products
After clarifying what to sell, you need to get the goods. Again, you have several alternatives depending on what you want to sell.
You can produce the products, for example, create and sell handicrafts, or create ebooks and video courses for sale online.
You can start a dropshipping business, in which case you need to find a supplier to partner with.
Or you can go the traditional route and rely on wholesalers to buy products for resale.
Create your brand
If you want to open an online store you need to create the image for your company, this means creating a logo, color scheme and style that is representative of your business.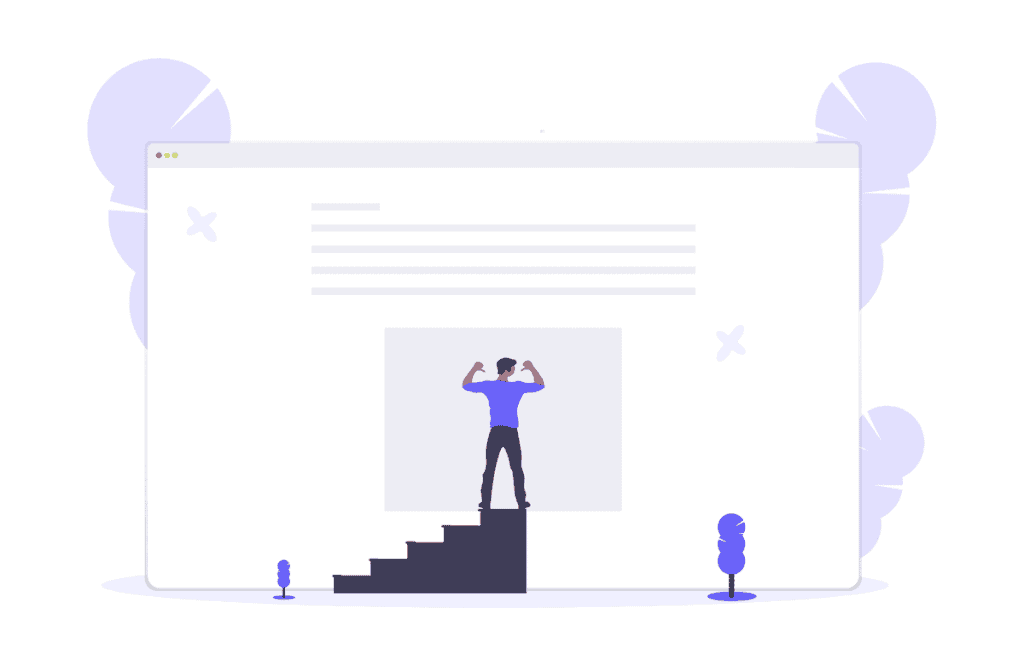 Creating a brand from scratch means defining a real identity for your company. You will then have to take into consideration the goals you want to achieve, your company values, your strengths relative to your competitors, and take into account the target audience you want to address.
Start an ecommerce business: design a website
Now that we have seen the preliminary aspects of facing online sales, let's move on to a more practical matter: how to create a website.
With the exception of the solution of relying on a marketplace, in all other cases you will have to create a website, specifically an ecommerce website to allow your customers to purchase your products.
Let's see what are the basic steps to follow.
Choose your platform
There are two ways: choose a proprietary platform or use an open source one.
Proprietary platforms allow you to create your own website using their tools in exchange for a fee, usually a subscription fee.
They have the advantage of offering customer support and different plans according to needs. From the perspective of customization and control, however, they are limited.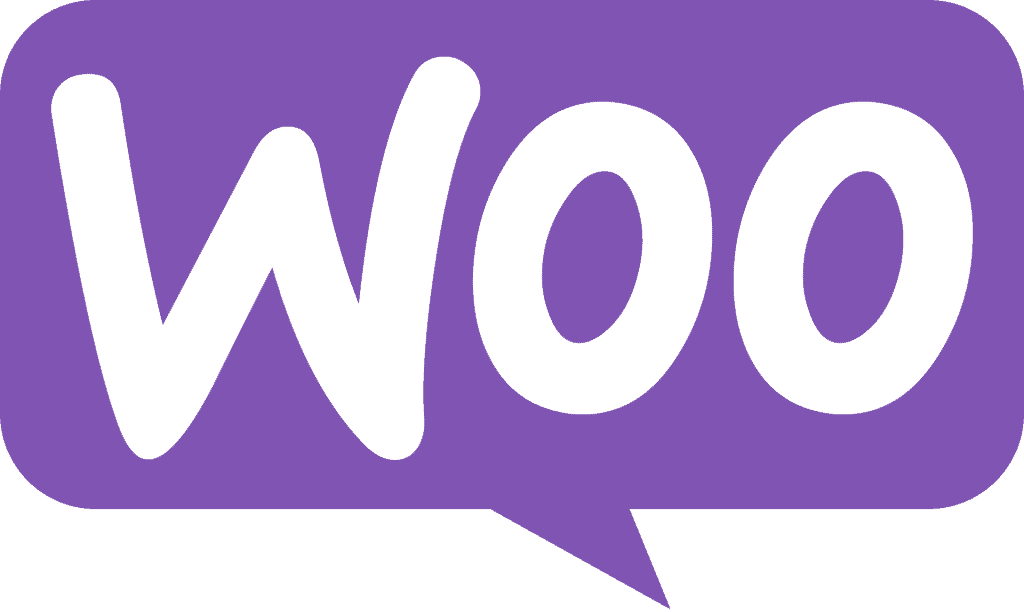 In contrast, open-source platforms do not place limitations on you regarding customization. You can open an online store and customize it as you like.
In addition, you can extend functionality with extensions and integrations designed just for ecommerce sites to manage shipping, inventory, and so on.

Proprietary platforms include Shopify, Wix, BigCommerce, and Volusion.
On the other hand, Magento, PrestaShop and WooCommerce are open-source solutions.
Choose your hosting and domain
In addition to choosing the platform, another important step to take is to choose the domain name and make sure it is among the free domains.
For an ecommerce, the domain can correspond to the brand name, or be a name that calls out the category of products being sold.
If the platform you choose is a proprietary platform that also includes hosting, you won't need to make any other considerations. On the other hand, if you have chosen an open source platform you will also need to choose a hosting.
In general, semi-dedicated hosting plans and clouds, such as a VPS cloud hosting, are best suited for ecommerce.
The choice of plan, however, must be made according to the platform chosen, based on how the site will be structured, but you should also take into consideration the number of visits you'd expect.
For example Magento needs elasticsearch, which is why our Magento hosting is hosted on a dedicated service to ensure maximum performance.
Configure your ecommerce business
After choosing the platform best suited to your needs and choosing a domain name, you need to create your site.
In addition to choosing a design to use, you will have to add products and create tabs with all the details. You will need to group products into categories, specify price, weight, product features, and add photos that allow your customers to see in detail the features of the merchandise.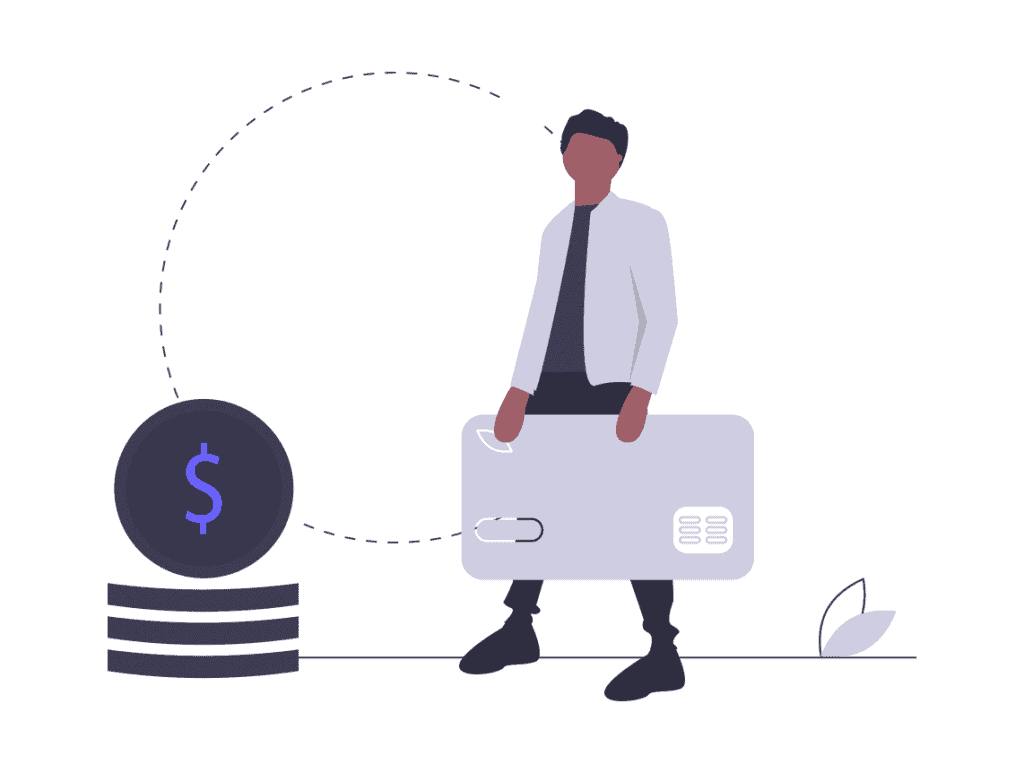 You will then need to set up payment methods and manage the shipping system. You will also need to choose an SSL certificate for ecommerce that can guarantee data encryption and thus ensure secure browsing.
After setting everything up, you will need to check that the site is working properly, such as checking that the site can be accessed smoothly from mobile devices, that all functions respond correctly, and that there are no programming errors.
Start an ecommerce business: requirements and fiscal obligations
The question everyone asks when they are about to start an online business is whether it is possible to open an online store without a VAT number. Let's try to clarify this doubt and see what the obligations are there in the case of both an ecommerce and dropshipping business.
Start an ecommerce business without a VAT number
One cannot open a real online store without having a VAT number. However, there are cases when online sales can be considered as occasional earnings.
It is important to clarify that occasional earnings is considered as such when it is not carried out continuously and there is no promotional activity involved. So if you decide to open an ecommerce site, earnings from this business can never be considered as occasional earnings.
Occasional private earnings are those typically conducted through marketplaces and classified ad sites and thus have limitations. For example, you decide to sell your old laptop which has been collecting dust for years. In this case, the earnings from the sale of that laptop are considered occasional earnings.
In all other cases, when sales are made on a regular basis, the entire bureaucratic process must be followed. Let's see what are the requirements for online sales.
Ecommerce: necessary requirements
Online sales businesses such as opening an ecommerce store require a whole bureaucratic process comparable to opening a physical store. In Italy, it is necessary to register the opening of a business to the municipality through a SCIA.
A VAT number with the ATECO code will have to be opened for online sales. If you plan to operate out of Italy and extend the sale of your products to other countries in the EU you'll have to register with VIES.
In addition, it will be necessary to register with the Registrar of Companies and INPS to pay social security contributions.
Moreover, depending on the category of products sold, it may also be necessary to make requests for specific licenses.
VAT number and dropshipping
As mentioned before, starting a dropshipping business is for all intents and purposes an online sales business. You must therefore have a VAT number with an Ateco Code for retail sales:
47.91.10 - "Retail sale of products via the Internet".
It is also necessary to register with the Registrar of Companies at the Chamber of Commerce and register with INPS to pay social security contributions. You also have to register at City hall.
Do you have other doubts about taxes? Take a look at our interview focusing on the topic VAT number and occasional earnings. There's lots of useful info for those who want to start working online.
How much does it cost to start an ecommerce business?
If you have come this far in reading our article, you will have already figured out that the costs of an online store are not only those necessary for the development of the ecommerce site.
In addition to the expenses necessary to set up an ecommerce, you have to take into account other fixed costs such as registration and the annual payment fee to the Chamber of Commerce. Then there are social security contributions, taxes and accountant fees to consider.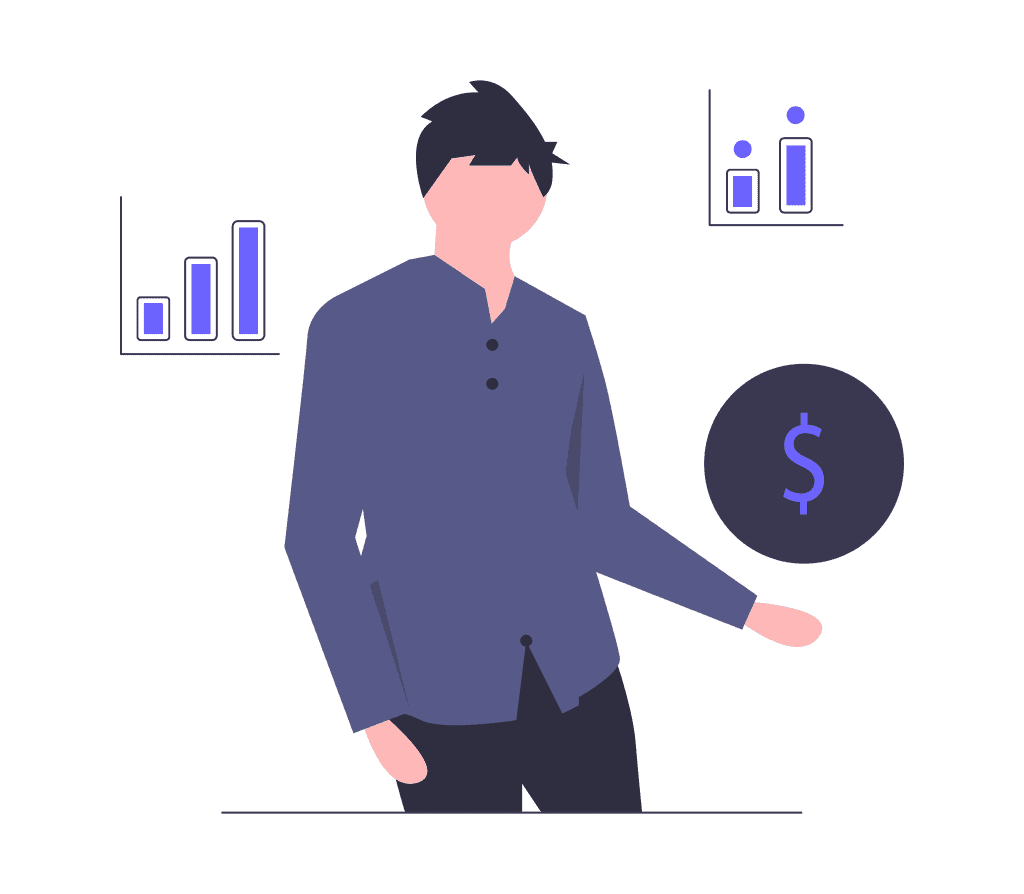 To these expenses, you must add a certain budget needed to purchase goods from wholesalers and for warehouse management, unless it is a dropshipping business. Last but not least, expenses for promotional and marketing activities are fundamental to the longevity and growth of the business.
Conclusion
As we have seen in this article, How to start an ecommerce business, opening an online store has many advantages and it is a choice that puts you in front of several possibilities. You can choose to open an online store without a warehouse, sell as a private individual and without a VAT number, or set up your own ecommerce.
In any case, there are considerations to be made about which products to sell and which platform to choose to create your site. You also need to take into account the budget you have before starting an online business.
It is certainly not a business that you can start in a short time and you will need the support of professionals from business consultants to web agencies to set up the site. Now that you have an overview of the possibilities and requirements for opening your online store, do you have any doubts about the topic?
Is there any aspect that you would like to explore further?Let us know in the comments below