What exactly is meant by cloud and what kind of services take advantage of this technology? In this article, What is cloud and how does it work?, we will delve into an increasingly timely topic and see what services fall under the definition of cloud.
To better understand what cloud is and how it works, we will not just give you a definition, but specifically go over practical applications ranging from cloud storage and hosting services to cloud gaming. To begin, let's take a look at what cloud means and what kinds of services the term can be associated with.
What is "cloud" and how does it work?
Chances are you have already heard of cloud computing, cloud storage, and cloud services in general. But what is cloud? What is the meaning of this term?
The literal meaning of the word cloud is cloud, and by this term we refer to a global network of servers that can be used as one large system. Initially, the word cloud referred precisely to the servers and network that constituted the Internet and was represented precisely as a cloud.
Now the term cloud refers specifically to cloud computing, or computing services that are provided over the Internet.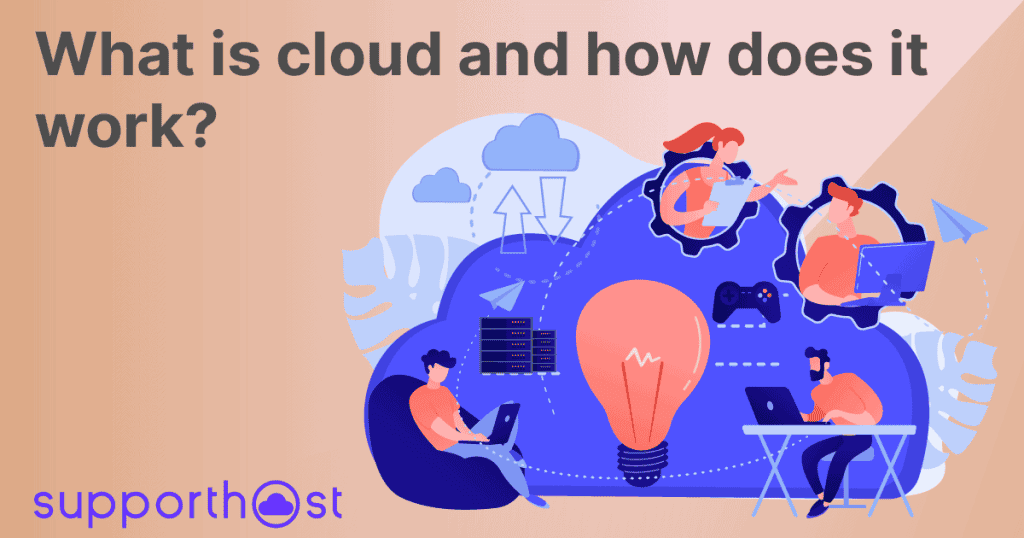 In simple terms, the cloud represents everything that is accessible through the Internet, it can be files but also applications and programs, that can be accessed remotely.
Let's see what is the meaning of three main applications of the cloud: cloud storage, cloud computing and cloud hosting, to better understand what the cloud is.
What does cloud storage mean?
One of the most well-known applications of the cloud is cloud storage or cloud archiving services. Services of this type offer cloud space available to users, and this space can be used to store photos, documents, and make real backups of one's files.
So when we talk about data saved in the cloud, we are referring to data saved on a server and accessible from any device.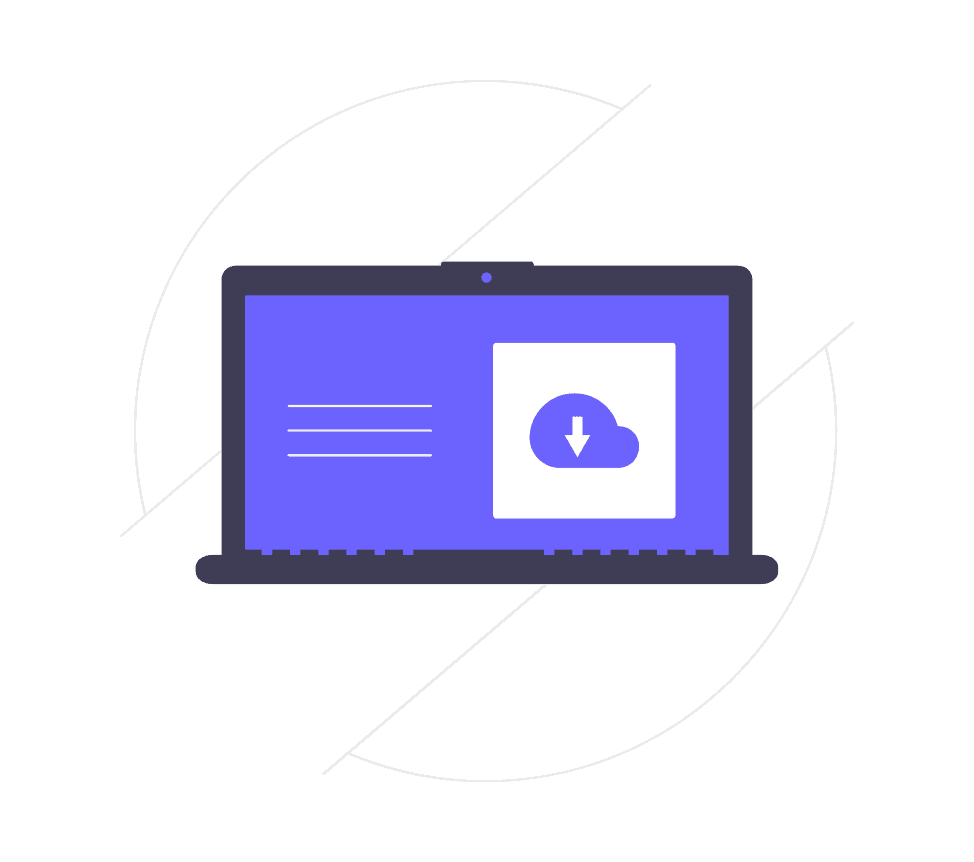 An easy-to-understand example to better understand the cloud and its potential is email. The emails you access with services such as Gmail are stored in a server and can be accessed by computers and mobile devices, rather than being stored on a single device.
Benefits of cloud storage
Cloud data storage allows us to have access to files at any time without being constrained to using a single device.
This allows us, for example, to save photos from our smartphone in the cloud and be able to access them from any other device that has Internet access.
Storing files in the cloud also means we can share them with other people, and this allows us, for example, to collaborate with others by editing the same file.
Let's not forget that cloud storage of data is not only useful for personal use, but is equally important for a business. Specifically, cloud storage makes it possible to share files without having to attach them via email, thereby also reducing problems due to attachment size limitations.
In addition to improving collaboration and productivity, cloud storage is mainly used to create reliable backup systems.
Disadvantages of cloud storage
The limitations of cloud storage are due to the nature of the service. In fact, the main limitation is that it depends on an Internet connection. Access to files depends solely on the connection.
Secondly, although rather than a limitation, we speak of a critical point, there is the issue related to data security. In light of the General Data Protection Regulation (GDPR) you need to make sure that the provider you choose to back up your website/company data is compliant with the regulation.
What does cloud computing mean?
Cloud computing refers to the distribution of computing power, software, analysis systems or resources devoted to storage, which is done through the Internet.
The power and innovation of cloud services comes precisely from what is called the scalability of this type of infrastructure. What does it mean? The greatest advantage of cloud services is precisely that of being able to have resources available as needed.
Being able to have more or less computing power or storage space means having greater flexibility and also having costs in accordance with the actual use of resources.
What does cloud hosting mean?
In this article we will discuss what cloud is and its applications in general. If you want to learn more about the benefits and applications of cloud hosting check out our articles on comparing Cloud hosting vs shared hosting and on the Cloud server hosting price.
Alongside Web hosting providers also make cloud hosting services available. On SupportHost for example, we offer solutions for VPS cloud hosting.
But what are the advantages of the cloud in hosting?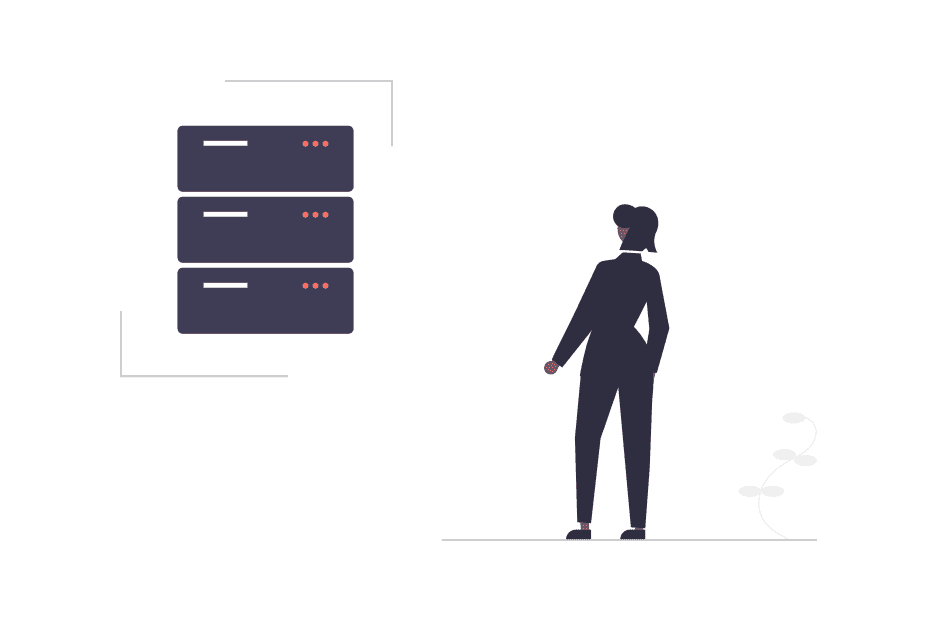 Choosing a cloud plan means being able to rely on a cluster of servers that is used to create virtual machines.
In addition to providing hardware redundancy and thus ensuring greater uptime, a cloud hosting solution is also more flexible. The advantage, in fact, is that hosting resources can be increased without having to wait for the time it takes to transfer files from one physical server to another.
The result is that a cloud hosting plan, in addition to offering more resources than a shared hosting or a semi-dedicated hosting, is also a more flexible solution.
What is the cloud for?
Now that we have clarified what the cloud is, let's look at its uses specifically. The applications of a cloud infrastructure can be varied; here is a non-exhaustive list of some practical examples:
Data storage and management, often referred to as cloud storage or cloud archiving
website hosting
Content distribution: email services, streaming, cloud gaming
Tools and applications accessible by multiple users and from multiple devices
development environments
Data analysis systems and big data processing
database
internet of things
machine learning.
To better understand the cloud, what it is and how these services work specifically, let's look at some real-world examples of cloud computing, storage, and cloud gaming.
Cloud computing services
To better understand the cloud, what it is and how it works, let us see what different types of cloud computing exist.
Types of cloud computing include: private cloud, public cloud, hybrid cloud, and multicloud. Public clouds are services provided by a company, the provider, to an end user.

Public cloud providers include Amazon AWS, Microsoft Azure, Google Cloud, IBM Cloud, Alibaba Cloud, and Oracle.
We speak of private clouds in reference to infrastructure reserved for a single end user. In this case, the infrastructure may also be managed, in other words, the configuration and management is outsourced to external providers. Somewhat like what happens with a web hosting provider when you choose a managed server.
Hybrid clouds are environments formed by private and public clouds connected to each other. When in addition to being formed by multiple cloud services, the infrastructure is provided by different providers, it is called multicloud.
Cloud storage services
Cloud storage systems keep down the costs that would be required to purchase, maintain and manage the hardware needed to store data.
The main application of cloud storage is precisely to back up data. Moreover, unlike a backup to a physical medium such as a backup to a hard disk, the advantage of cloud storage is precisely that it provides greater data security.
In fact, in this case, copies are stored in a different location than the original data.
At the same time, the greatest advantage is the availability of the data, which being in the cloud is therefore accessible at any time and from anywhere.
Let's look at some examples of cloud storage services, we will discuss some of the most popular storage services, but remember that there are also services designed for data backup and recovery (disaster recovery), running cloud applications and machine learning, such as Amazon S3, which is part of the services Amazon AWS.
Google Drive
Google Drive is the file storage and sharing service, made available by Google.
Creating a Google account gives you 15 GB of free storage space. Cloud storage space is divided between Gmail, Google Photos and Google Drive if you use all Google services.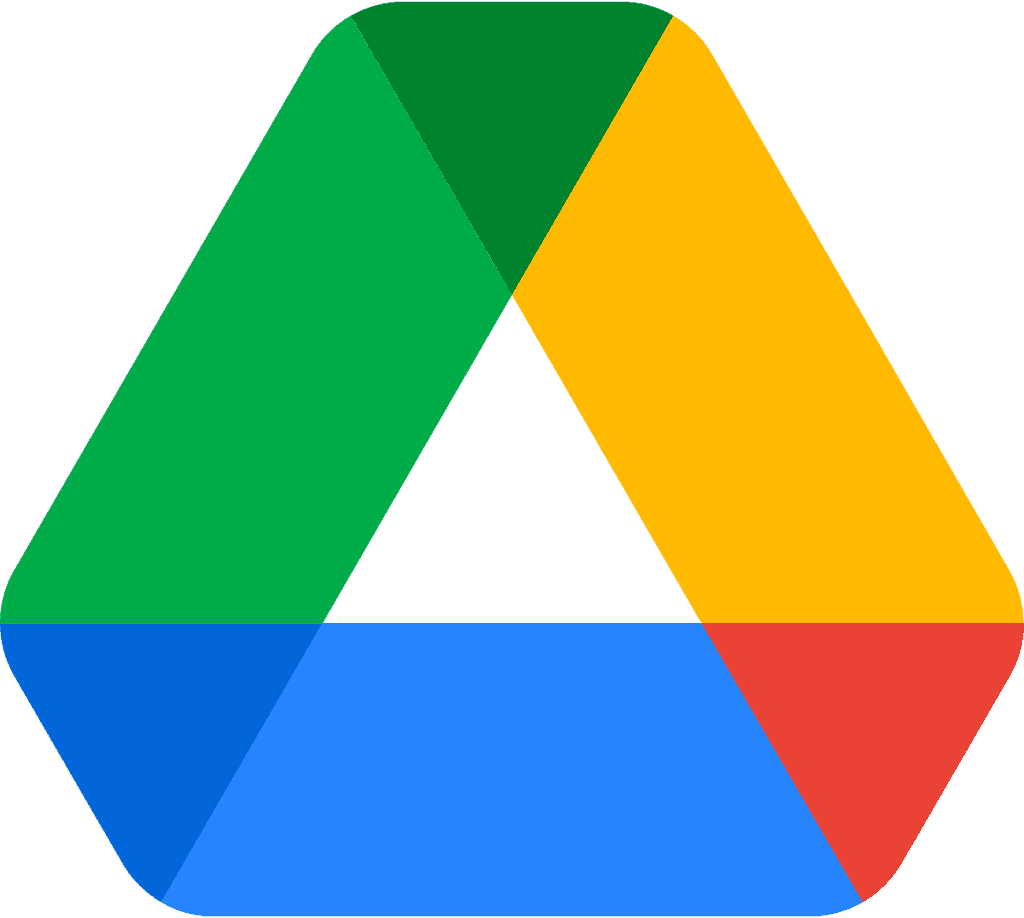 To increase the space available, one can use the new Google One service. These solutions include three plans:
Basic: 100 GB of storage for €19.99 per year
Standard: 200 GB of storage at €29.99 per year
Premium: 2 TB at €99.99 per year.
Another benefit of the Drive is integration with Google's cloud apps: Documents, Sheets, Forms and Presentations.
Dropbox
Dropbox provides cloud storage space with personal and business plans. It also allows you to share content with other people and collaborate with them by creating a shared space: Dropbox Paper.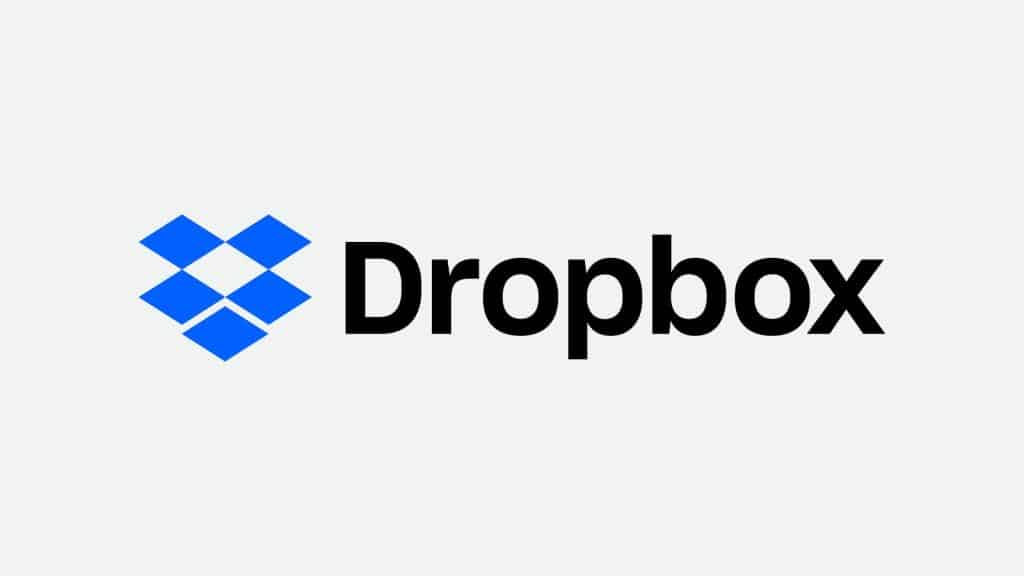 Dropbox, moreover, is also integrated with other productivity tools including Trello and Zapier.
By registering, you can create a free account with 2 GB of cloud storage space.
You can have more storage space by choosing one of the paid plans; there are two personal plans and three business plans.
Dropbox Personal Plans
Plus: 2000 GB of storage for $9.99 per month (maximum 1 user)
Family: 2000 GB of storage at €16.99 per month (maximum 6 users)
Dropbox Business Plans
Professional: 30000 GB of storage at $9.99 per month (maximum 1 user)
Standard: 50000 GB storage at €10 per month per user (3 or more users)
Advanced: on-demand/limited storage space at €15 per month per user (3 or more users).
OneDrive
OneDrive is Microsoft's cloud storage service, in addition to providing you with cloud storage space it allows you to share files and folders with other users.

The selling point is the integration with the Microsoft 365 online suite accessible with paid plans.
OneDrive's free plan is the Basic plan and provides 5 GB of storage space.
Paid plans are available for both personal and business use let's see what they are.
OneDrive Personal Plans
OneDrive Standalone: for €2 per month it provides 100 GB of space.
Microsoft 365 Personal: with an annual subscription at €69 or monthly at €7 per month, it provides 1TB for a single user. It also includes Office applications.
Microsoft 365 Family: with an annual subscription for €99 or monthly for €10 per month, it provides 6TB for up to 6 users. Includes Office applications.
OneDrive Business Plans
OneDrive for Business (Plan 1): offers 1TB for €4.20 (excluding VAT) per month per user with annual subscription.
OneDrive for Business (Plan 2): unlimited storage for plans with 5 or more users at €8.40 (excluding VAT) per month per user with an annual subscription.
Microsoft 365 Business Basic: offers 1TB at €4.20 (excl. VAT) per month per user with annual subscription. Includes office suite for web and mobile devices.
Microsoft 365 Business Standard: offers 1TB at €10.50 (excluding VAT) per month per user with an annual subscription. It includes Office suite and Microsoft Teams.
Amazon Drive
With an Amazon account you have 5 GB of free storage space to use for videos, photos and files. You can also upgrade to an Amazon Drive (formerly known as Amazon Cloud Drive) subscription plan:
100 GB at €1.99 per month or €19.99 per year
1 TB at €9.99 per month or €99.99 per year
1 TB for €19.99 per month or €199.98 per year.
For Amazon Prime service members, file and photo storage is unlimited and 5 GB free video storage is included.
iCloud
iCloud is Apple's storage service, by registering an account you get 5 GB of storage space for free.
In addition to the free plan, one can choose one of the iCloud+ subscription services that can be shared with up to 5 users:
iCloud+ with 50 GB for €0.99 per month.
iCloud+ with 200 GB for €2.99 per month.
iCloud+ with 2 TB for €9.99 per month.
MEGA
Mega is the cloud storage service founded by Kim Dotcom, the free plan offers 20 GB of storage space. There are also several individual and corporate plans.
Individual Mega Plans
Pro Lite: for €4.99 per month (or €49.99 per year) you get 400 GB of space.
Pro I: for €9.99 per month (or €99.99 per year) you get 2 TB of space.
Pro II: For €19.99 per month (or €199.99 per year) you get 8 TB of space.
Pro III: for €29.99 per month (or €299.99 per year) you get 16 TB of space.
Mega Business Plans
Plans for businesses start at €5 per month for a minimum of 3 users and offer 3 TB of space. For customized plans you can use Mega's cost calculator for your businesses.
Cloud gaming services
As we said among the applications of cloud computing is cloud gaming. Recently, more and more services are making streaming video games available by becoming cloud gaming providers.
These are still new services, such as Xbox Cloud Gaming which is still in the Beta testing phase, they offer numerous benefits.
First and foremost there is the ability to access titles from any device and anywhere, but also a huge time savings since the time required to download the game (and updates) is eliminated.
Let's look at the main cloud gaming solutions currently available.
Xbox Cloud Gaming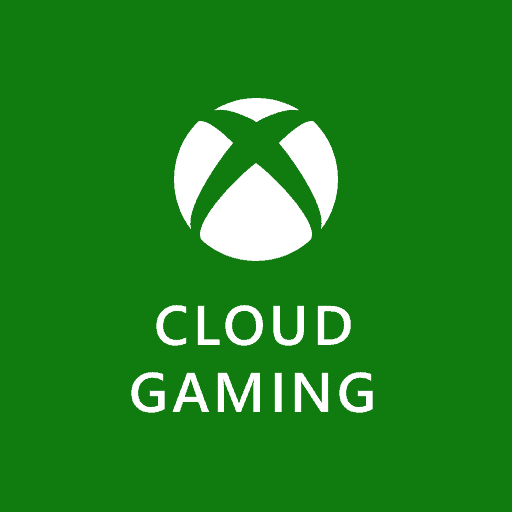 It is Microsoft's service included with the Xbox Game Pass Ultimate subscription.
This allows play from browsers (Windows PC, Android and iOS mobile devices), apps (PC and mobile devices) or directly from Xbox consoles.
Nvidia GeForce Now
Nvidia service allows gaming on PCs, mobile devices (including directly from browsers) and Android TV.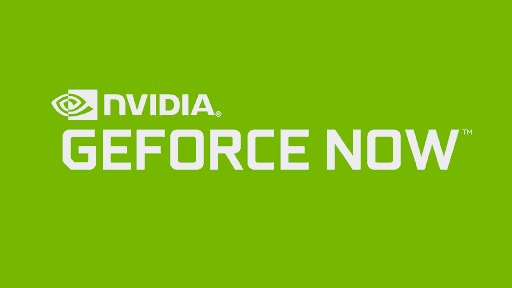 Nvidia GeForce Now provides a free plan with sessions of up to one hour. Next to the free plan there are also subscription options:
Priority: for €9.99 per month or €49.99 for 6 months, you get priority access to servers and it offers sessions of up to 6 hours.
RTX 3080: for €99.99 for 6 months, you get access to RTX 3080 servers and 8-hour gaming sessions.
Google Stadia
Google Stadia is the cloud gaming service offered by Google. You can try the service for one month for free and then subscribe for €9.99 per month.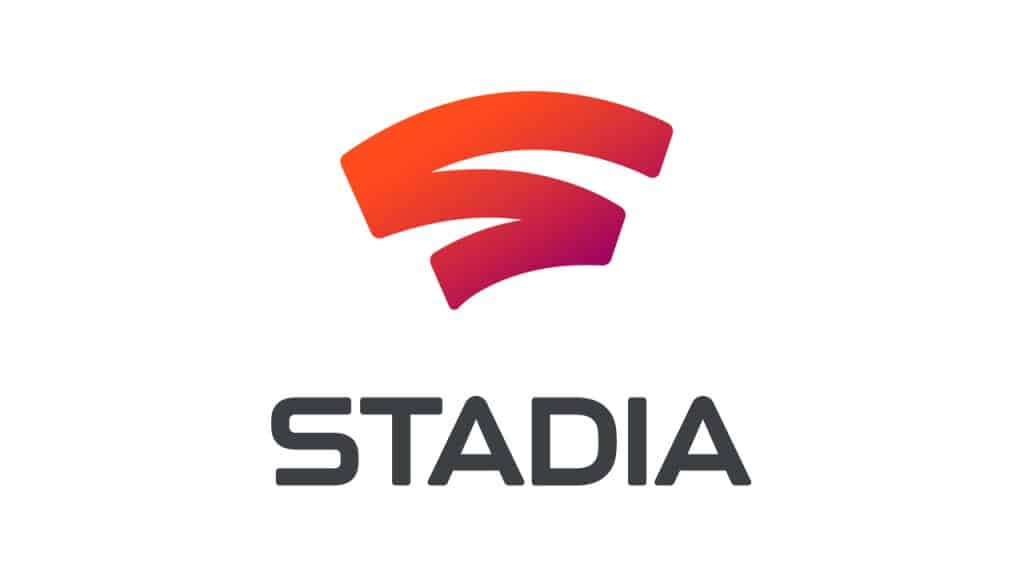 With Stadia you can play games from PCs, mobile devices or TVs with Chromecast Ultra.
Conclusion
In this article, What is cloud and how does it work?, we have seen what the cloud is, where the term originated, and how it is applied to services. Specifically, cloud services are collected under the category of cloud computing. Although we generally refer to the computing power provided, cloud computing also includes storage, also referred to as cloud storage.
Along with storage and resources (such as computing power), cloud services also include applications, tools for collaborating with multiple users, and cloud gaming services. In this article, we looked at the main applications to better understand what the cloud is by examining just examples of real services.
It should now be clearer to you what the cloud is and how it works, along with what its applications are. What kind of cloud services do you use on a daily basis? Let me know in the comments below.