The cloud cost is a factor to consider when designing your infrastructure.
In this article, Cloud server hosting price: how much is it?, we are going to see what is the cost of the various VPS cloud hosting solutions, somewhat similar to what I did in the article "how much does a dedicated server cost" about dedicated servers. Based on the cost we will see how to direct the choice of hosting, if you want to learn more about what other factors to consider you can read the article on how to choose a hosting.
What is VPS cloud hosting
A dedicated server is a machine that is always connected to the internet and can have different purposes depending on your needs.
On a dedicated server, it is possible to install a virtualization software, which allows us to divide a single server into several virtual machines. In this case, we talk about the virtual machine or VPS (virtual private server).
In recent years we have begun to create clusters of servers and create virtual machines of this cluster, in this case, we talk about cloud hosting or VPS cloud hosting.
A virtual machine allows you to create several servers within a dedicated server, or several dedicated servers in the case of cloud hosting. A virtual machine has the same customization possibilities as a dedicated server, but it offers several advantages:
You can increase resources (RAM, disk space, CPU) without the need to upgrade to a new server,
Reduce costs since you have fewer resources and share hardware with others.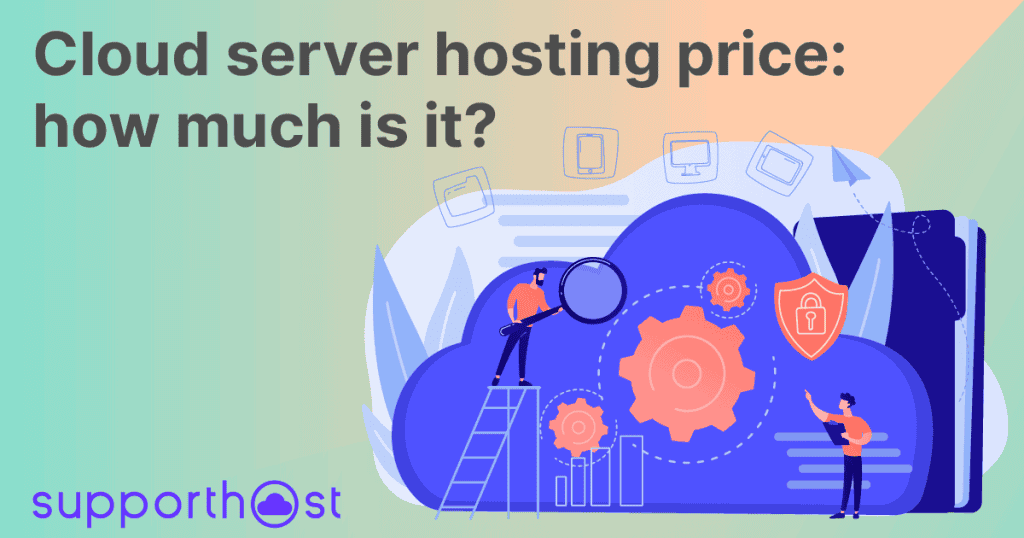 Cloud cost: the details
Cloud cost depends on who's providing you with the service, its power, and the type of support you're offered.
Most providers, including SupportHost, offer two levels of service:
Managed server service, at least in our case, includes all server-side operations. With other providers, I suggest you check what is included and what is not in the managed service. If you buy our Managed service you will never need to perform any operations on the server, you will only have to think about the management of your website, as in a normal shared hosting.
The Unmanaged service only provides you with the virtual machine, and any hardware repairs. The rest is up to you. In this case, we provide a system support fee, in those cases when you have a problem that you can not solve.
Obviously, an unmanaged cloud hosting has a lower cost than a managed plan, but you'll need to have the necessary knowledge to manage the server and solve the problems that will inevitably come, or hire a systems engineer who can take care of it.
Cloud cost: a comparison
We performed a comparison of our managed services with leading Italian providers.
We followed the ordering process in order to compare the costs of the managed service. We compared costs based on the features of our cloud plans, comparing similar services.
Provider
Monthly price
Storage
Traffic
RAM
CPU
Web panel
SupportHost
68

.99

€
80GB
20TB
4GB
3
cPanel included
Netsons

69,54 €

25GB
Unlimited
4GB
Not specified
cPanel included
SiteGround

78,08 €

40GB
5TB
6GB
3
cPanel included
Seeweb

62,22 €

10GB
10TB
4GB
Not specified
Serverplan

121 €

50GB
Not specified
4GB
2
cPanel
Provider
Monthly price
Storage
Traffic
RAM
CPU
Web panel
SupportHost
79

.99

€
160GB
20TB
8GB
4
cPanel included
Netsons

139,08 €

50GB
Unlimited
8GB
Not specified
cPanel included
SiteGround

117,12 €

80GB
5TB
8GB
4
cPanel included
Seeweb

123,22 €

10GB
10TB
8GB
Not specified
Serverplan

139,6 €

80GB
Not specified
8GB
2
cPanel
Provider
Monthly price
Storage
Traffic
RAM
CPU
Web panel
SupportHost
92

.99

€
240GB
20TB
16GB
8
cPanel included
Netsons

208,62 €

75GB
Unlimited
12GB
Not specified
cPanel included
SiteGround

146,40 €

80GB
5TB
10GB
5
cPanel included
Seeweb

242,78 €

10GB
10TB
16GB
Not specified
Serverplan

195,2 €

100GB
Not specified
16GB
4
cPanel
Provider
Monthly price
Storage
Traffic
RAM
CPU
Web panel
SupportHost
130

.99

€
360GB
20TB
32GB
16
cPanel included
Netsons

278,16 €

100GB
Unlimited
16GB
Not specified
cPanel included
SiteGround

224,48 €

120GB
5TB
12GB
9
cPanel included
Seeweb

448,96 €

10GB
10TB
32GB
Not specified
Serverplan

320,4 €

200GB
Not specified
32GB
8
cPanel
Not only are we cheaper than the competition, in some cases, we are even 4 times cheaper.
Choosing a cloud hosting plan
If you're interested in learning more you can check out our article on cloud vs shared hosting comparison.
There are many cloud hosting services for all your needs, such as backing up your computer or hosting various applications.
If you're interested in creating a backup on the cloud you can use a service like Google Drive or Dropbox, which have a free tier and a very low cloud cost for paid tiers.
On the other hand, if you need to host applications you need a service like ours. Our cloud hosting is used more by those people who have a site with large volumes of visits, for which a shared hosting plan or semidedicated hosting plan is no longer enough.
Another category of customers who use our cloud hosting is those customers who have special needs. A cloud hosting plan allows us to install the necessary software for your site or application and get the most out of the server. This is why, for example, a cloud plan is also ideal for setting up a Minecraft server.
Some services, such as Google Cloud and Amazon AWS, can scale resources automatically according to the needs of the moment, which is one of their strong points. The problem, in this case, could be the cloud cost at the end of the month. In fact, it's not uncommon to receive an invoice of an unexpected amount due to a scheduling error or a traffic spike.
In the case of our service, this will never be a problem, since the price is fixed, and in the case of a problem at the code level we will help you to find a solution by checking the error on the server-side.
In the case of a traffic spike, we will evaluate if it is an isolated event, if there is a need to move to a solution with more resources or if we can solve it with a cache system.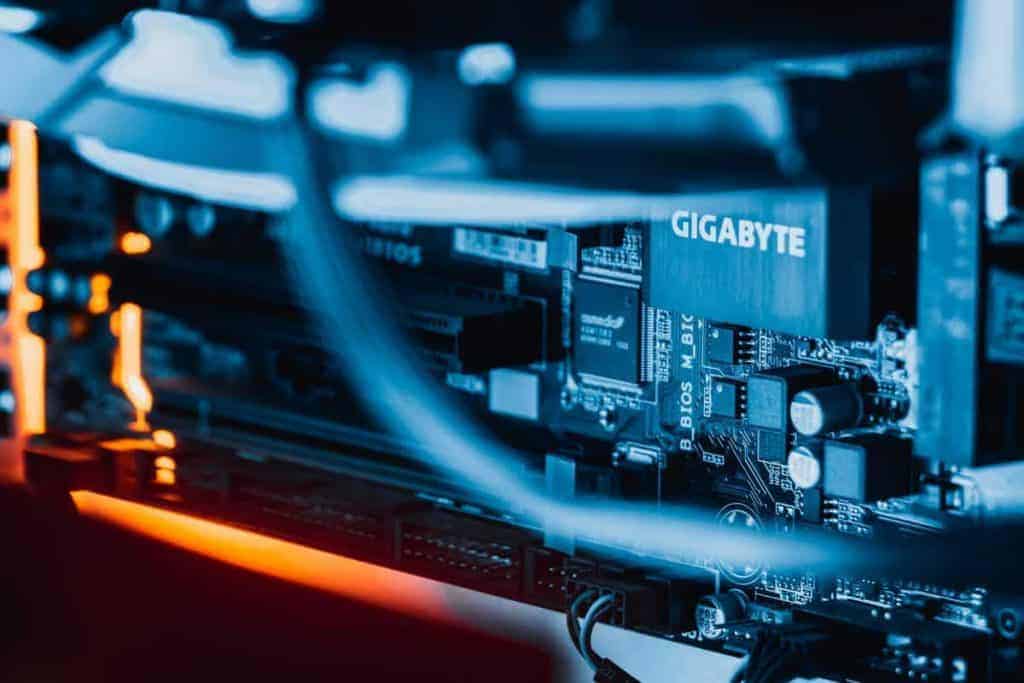 Cloud cost: conclusions
In this article, Cloud server hosting price: how much is it?, we've seen how the cloud cost depends not only on the features of the machine but especially on what decision is made by those who sell you the service.
If you want to have a professional service that is also affordable, you are in good hands with SupportHost, but don't trust what I tell you, go ahead and read the reviews of our users.