Let's see how to change the cPanel password. There are two methods you can use: by logging into your client area or from cPanel itself.
Change the cPanel password from the client area
After logging in to the client area, just click on Services from the top menu and then on My services.

Choose the service for which you want to change the password from the list and click on it. In the left panel, you will see the actions you can perform, such as access the associated cPanel, upgrade or downgrade the plan or change the password.
In this case, you have to click on Change Password.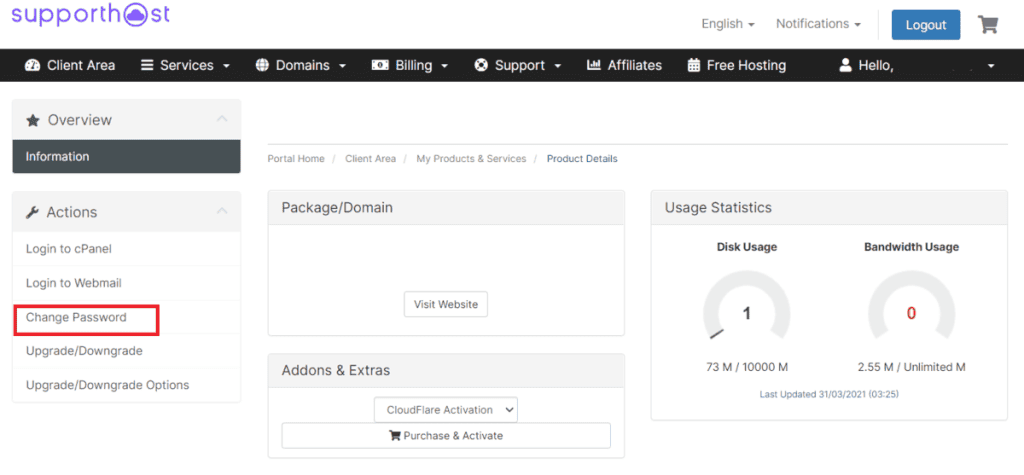 Choose your new password and enter it in the New Password field.

You can also use the generate password button to create a random password of letters, numbers, and symbols based on the length you decide.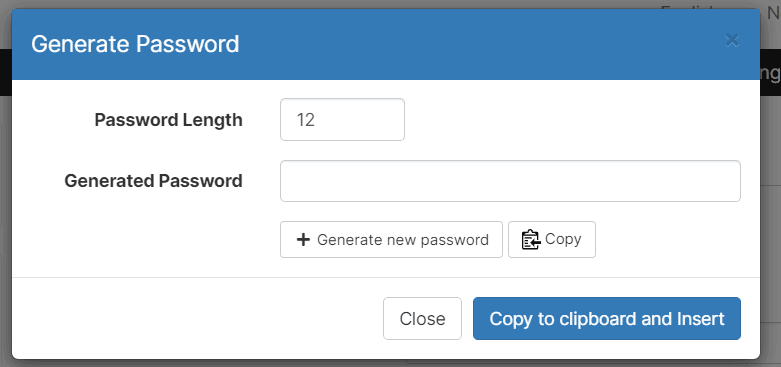 Fill in the Confirm New Password field by typing the password you have chosen again and then click on Save Changes.
Make sure you choose a strong password, you can check the indicator below, if it is red the password is too short or easy to find and it is better to make it more complex.

Try using upper and lower case or including symbols as indicated in the tip.
Change the cPanel password from the control panel
To change the cPanel password, perform the login to cPanel and then click on your account icon at the top. From the drop-down menu, select Password and security.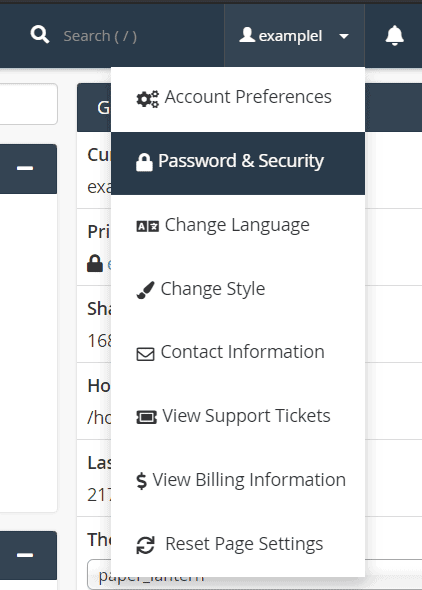 To change your password to a new one, you will need to enter your current one and enter it in the Old Password field.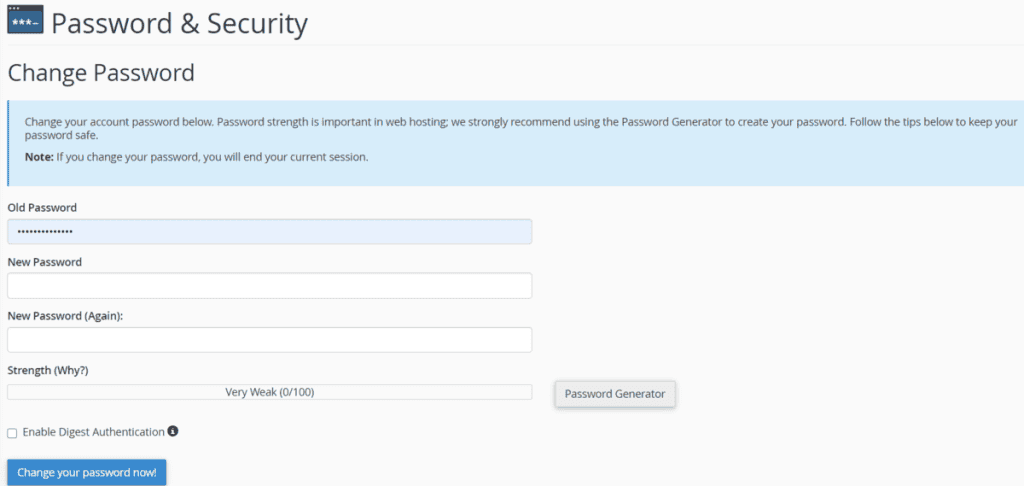 Then type the new password in the New password and New password fields (again) making sure the security level is Strong/ Very strong. The suggestion is to use passwords of at least eight characters.
You can use the cPanel password generator, choosing the length and which characters to use (numbers, symbols, uppercase, and lowercase). Just click on Password Generator and then choose the advanced options as you can see in this screenshot: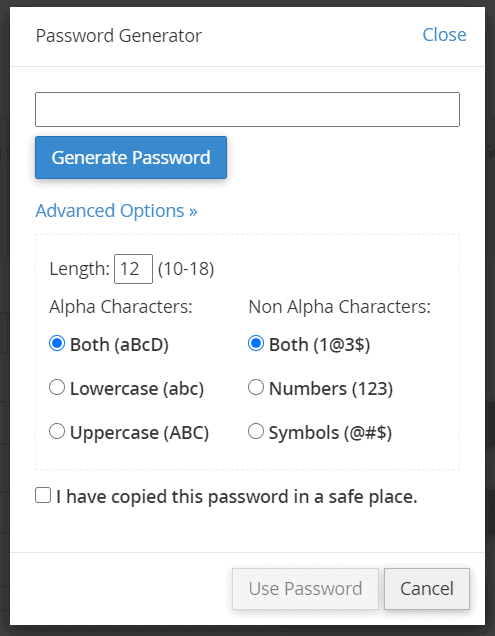 After saving it, you can set the new password by clicking on the Change your password now button. The password will be replaced, you will be redirected to the cPanel login page.