What is the purpose of link building? Why does Google place such importance on inbound links to a website? What are the search engine guidelines for not running into penalties?
In this article, Introductory guide to link building, let's start by answering these in order and look into the importance of link building to improve search engine rankings. Let's look at what link building means, how links are viewed and evaluated by search engines, and what are the main strategies for doing link building.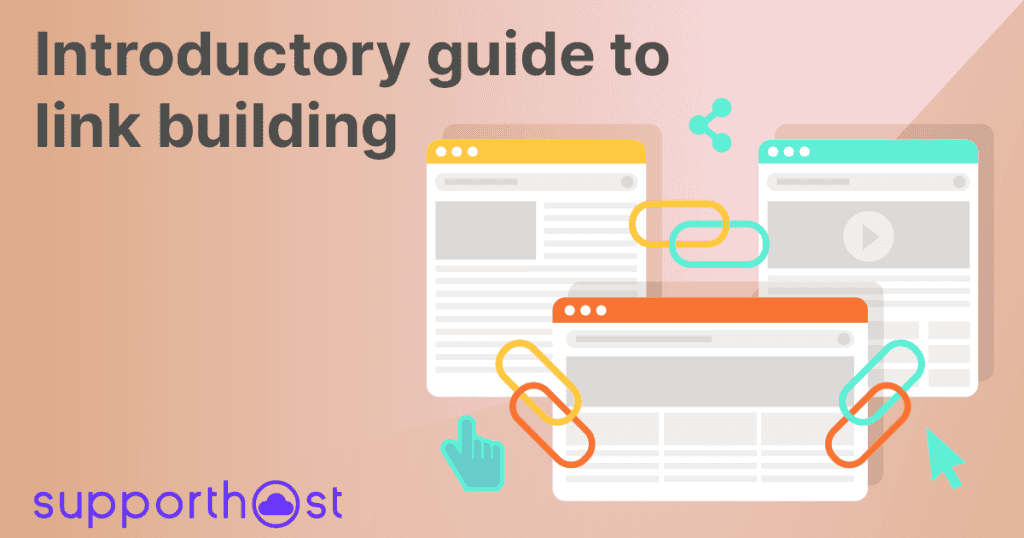 Introductory guide to link building: meaning
Link building is the activity by which you aim to acquire links from other sites.
As you probably know, a link is a connection between two web pages. When we refer to incoming links to our site and coming from a different site we talk about backlinks. In contrast, links between pages on the same site are called internal links.
When you create a page or post on your website, you can include internal links that point to other resources on your site. Let's take the example of links within a post to better understand what they are for.
Internal links have a dual role: on the one hand, they serve to provide readers with insight to better understand the topic at hand. On the other hand, they are also important for SEO.
Using internal links is, in fact, part of on-page SEO strategies, that is, those activities that we can directly implement to optimize the pages of our site.
But why are internal links important?
We need to know that all links on the pages of our site are important, not only for the reader, but also for search engines.
The concept of link juice better define the importance of links between web pages. This concept applies to both internal links and backlinks and allows us to understand the importance of link building.
Each link carries with it a certain value to the landing page; this value is called "juice". The value depends on the source page and other factors, so each link has a different relevance. You will therefore hear about "quality links," a concept we will return to later.
What is the purpose of this mechanism? Links between pages and this exchange of "value" help improve the authority of the page and the site in general. As a result, they help improve search engine rankings.
Link building: what it is and what it is for.
Now that we have introduced internal links and backlinks, let us go into detail and see how a link is structured and what information it gives us. In this way, we can better understand the importance of links, and particularly backlinks, from a search engine perspective.
What a link looks like.
Each link consists of two main elements:
The URL to which it directs, i.e. the destination page
the anchor or anchor text, that is, the portion of text that the user will have to click on to open the link.
The link text typically has different formatting than the surrounding text, just to let the user know that a link is present.

Above you can see what a link looks like on a page. The typical structure of a link is as follows:
<a href="https://supporthost.com/it/redirect-301/">redirect 301</a>
To identify a link, the HTML tag "a" that stands for "anchor" is used, the address is given with the href attribute, and the anchor text is specified.

In addition, the "a" tag can also contain other attributes, for example, the nofollow attribute with which you tell search engines not to give "value" to the landing page.
We will return later to the use of this attribute and how it is viewed by Google. Now let's see how links are viewed by search engines and what their importance is.
The links seen by search engines.
We have seen that search engines use links to assess page authority, but another feature of links is to help search engines discover new pages.
When you do an SEO analysis of your site, you should check for orphan pages, that is, pages that are not linked to anything else on your site. By inserting a link on a new page, in fact, you not only allow readers to reach other resources on your site, but also search engines that can index the new pages in this way.
As we anticipated, the value of a link is not always unique. This is one of the most important things to keep in mind when understanding how to do link building.
But how does a search engine evaluate the quality of links?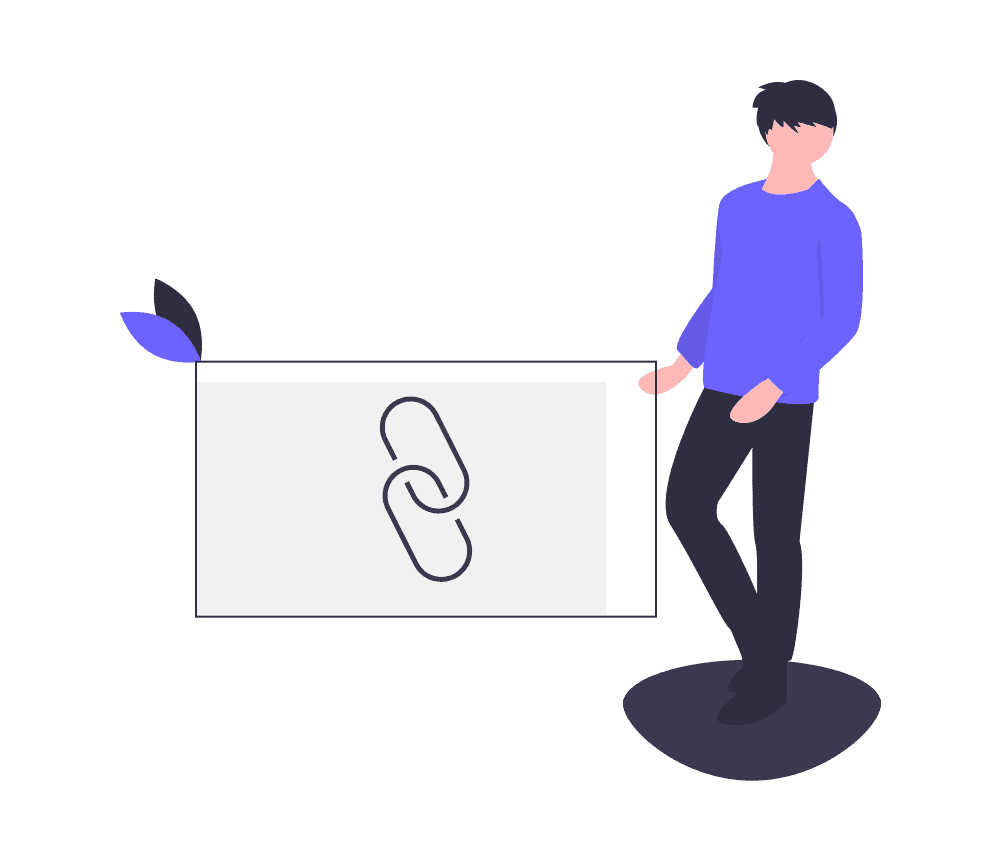 Take Google's algorithm as an example. Google has long used the presence of links as a ranking factor, but over the years, the algorithm has been increasingly refined to prevent website owners from trying to manipulate search engine results.
If, in fact, PageRank assigns a "grade" to each page based on the number of links, this algorithm also takes into account the quality of the links themselves.
Google's goal is to provide the user doing a search with valid results, content that is valuable and relevant to the query.
To improve the algorithm, Google looks at factors that help determine page quality. At the same time, however, it tries to identify sites that try to manipulate results and penalizes sites that make excessive use of certain strategies.
In 2012 with the update known as Penguin, what we can call "the era of penalties" began. This gradual change led Google to be able to assess link quality more and more accurately and identify spam activities.
And that is why it is important to understand what link quality represents.
Link building: what link quality depends on.
Since Google's algorithm is not public, we cannot know what weight is given to each link, but we can start with some considerations to understand what affects the value of links.
Keep in mind that these are broad considerations, because no one knows how Google assigns value to links.
Specifically we have:
The authority of the page and the site,
The relevance of the site,
The anchor text and attributes used,
The location of the link within the page,
the landing page.
Let us analyze these factors one by one.
Authority of the page and site
The quality of a link depends on the authority of the originating page and site.
Page Authority in turn depends on several factors. For example, a newly created page will be considered less important than an existing page. The number of outbound links from the page also affect the value of the link itself.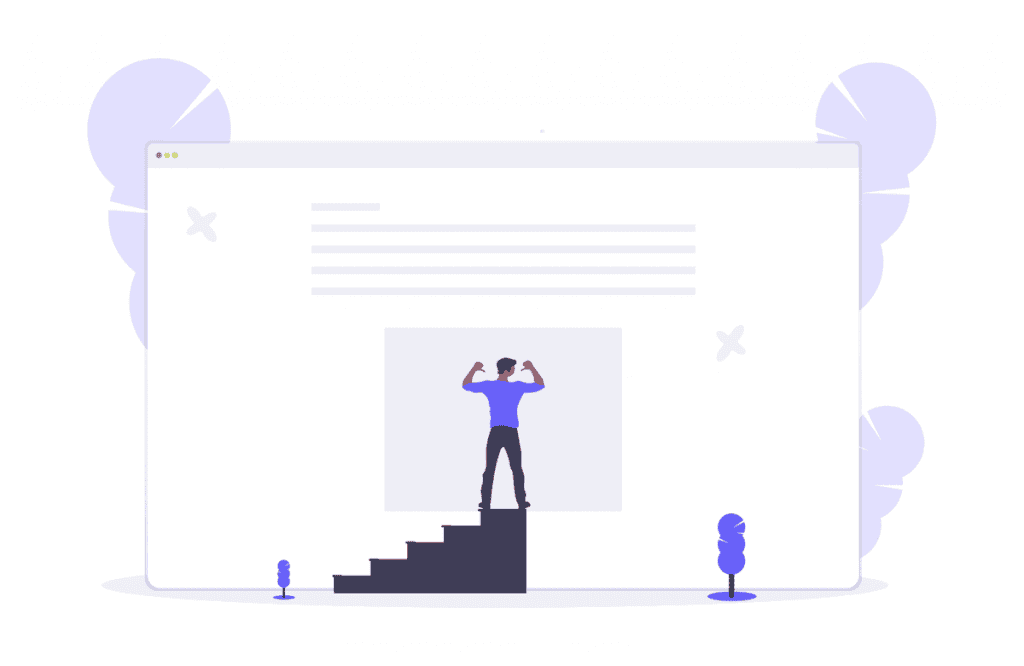 The site's authority, Domain Authority, depends in turn on various characteristics, including in turn the quality and quantity of backlinks it has received. Other factors that are taken into consideration include the age of the site.
These values are estimated through metrics calculated by SEO tools, for example:
the Moz Domain Authority
Ahrefs' Domain Rating
SEOZoom's Zoom Authority.
Don't focus only on the authoritativeness of the domain, but also on that of the page. Also consider that these parameters alone do not give you the certainty that the link is of good quality, in fact, it is very important that the site is relevant to the content covered, let's see why right now.
Pertinence of the site
For a link to be of quality, it is not only necessary that it come from an authoritative site (and page). Another key element is the relevance of the site.
A backlink that comes from a relevant site that deals, therefore, with a topic related to ours, has a higher quality than one that comes from an unrelated site.
At the same time, it is also important that the context of the page from which the link came is in line with the target page.
Anchor text
Anchor text is the "clickable" portion of text that links to the link. The text used gives an indication to search engines about the topic covered on the page.
For example, if we use the word "redirect 301" as anchor text we are telling the reader and Google that that link points to that particular topic. This means that the anchor used also has some impact on ranking.
This concept, however, has led to abuse in the use of exact anchors. As a result, Google in its guidelines, advises against using links that have optimized anchor text.
Link Nofollow and Follow
Each link can have an attribute (rel) that is used to give Google directions about the link.
Initially, the "nofollow" attribute was introduced to indicate to Google not to consider that link as a "vote." A way to insert a link but not transfer value to that page.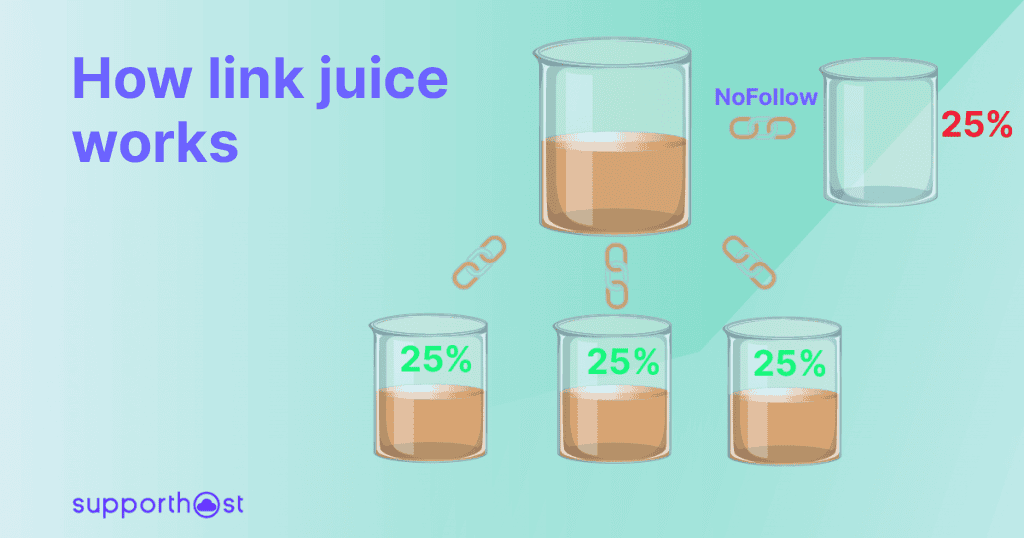 "Follow" links do exactly the opposite and activate that mechanism of value exchange, or link juice, that we explained earlier.
Google's guidelines help us understand how it has changed in time the use of the nofollow attribute. Next to this attribute, you can now also use these two:
Sponsored: is a way to report links created to advertise another business or service to Google.
Ugc: this is used to indicate to Google that these are links inserted by users, for example it can be used in forum discussions or in the comments sections of a blog.
With the introduction of these two new attributes, all links are considered, so even if you cannot know to what extent, even a nofollow link could be considered as an indicator.
Position of the link
Within a page, the link can be placed in several places. It can be in the content of the page, but also in the sidebar or footer.
The location of links within site pages is important and is one of the factors that influence the quality of a link. Google will tend to attach more importance to a link that is in the page content than one that is in the footer.
In addition, receiving many backlinks placed in sections of the page other than content could be considered suspicious and could lead to being penalized from search engines.
Another aspect to consider is position in the text. A link that is located at the beginning of the content is generally more valuable than one that is located toward the end of the page.
Target page
To understand how to do link building, another aspect to consider is the link landing page.
If you analyze the backlink profile of an existing site, you will find that some links point to the home page, but others point to specific pages or posts on the site. Generally, links that use the brand or site name as an anchor will be more likely to point to the site's home page, while those with text anchors will point to internal pages.
How to do a link building campaign.
Now that we have seen what elements affect the quality of backlinks, let's see how you can do link building.
Analyze competition.
One of the first steps in a link building campaign is to identify the sites and pages from which we could potentially receive a link to our site.
One of the ways to do this is to go and look at the backlink profile of our competitors. That way we can know which pages have outbound links true to our competitors' sites. And also we can try to figure out how to get backlinks to our site.
How do you earn natural links?
There is an important distinction between link building and what is called link earning.
The two concepts complement each other, because in order to earn links from other sites you need to have "valuable" pages that other sites want to link to.
This means that the quality of content and resources on our site plays a key role in getting natural backlinks.
There are some types of content that receive more links than others:
Case studies and statistics: case studies and research with original data attract many links.
Lists: lists with techniques, tools or tips are among the content that tend to receive the most links.
Guides and tutorials: the detailed guides that cover a topic in all its facets.
Tools: online tool to calculate or convert receive many backlinks.
Infographics: visual content such as images, charts and infographics attract links.
Request link
In addition to creating content that can attract links, outreach is equally necessary. This means performing a few steps:
identify who can provide links
contact them
Monitor the results.
Identify who can provide us with backlinks
As we said, one of the things we can do to identify sites that can potentially provide us with links is to analyze the competitors and see what sites they get links from.
The key is to find sites that might be interested in our content and make a list.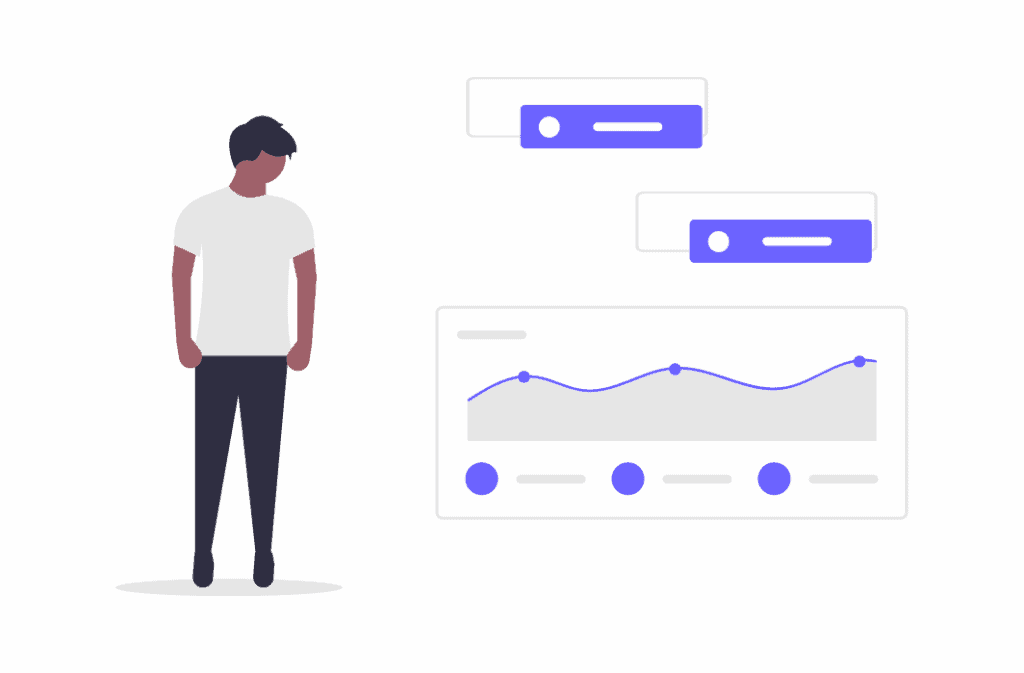 After that, sites can be categorized according to certain factors, for example, by first targeting sites that can provide us with higher quality links.
SEO tools that provide us with metrics on domain authority can help us identify sites that may be right for us. Remember, too, that it is important that the site and page from which we will receive the backlink is relevant to the landing page.
Other questions you should ask yourself that will help you narrow down your search are:
Does the site I want to contact typically include links to other sites? If so, does it provide backlinks to any of my competitors?
Is the subject matter of the site sufficiently consistent with that of my own?
Would the site be interested in a link exchange?
Contact sites
The second step is to contact them to make our proposal. The most commonly used route is email, but how do we set up the request without making mistakes?
Here are some items to consider:
personalize the email as much as possible
be concise
include information about yourself: who you are, what site you represent, if appropriate even a phone number
Be clear about what you want to achieve.
Last but not least, respond to emails even if they are rejected. This way you can try to understand why your proposal was not accepted and see if there is a way to overcome the obstacle.
Monitor results with a backlink analysis
Being successful in getting backlinks does not mean that our link building work is finished. After getting links, it is necessary to monitor what happens and always keep an eye on our site's backlink profile.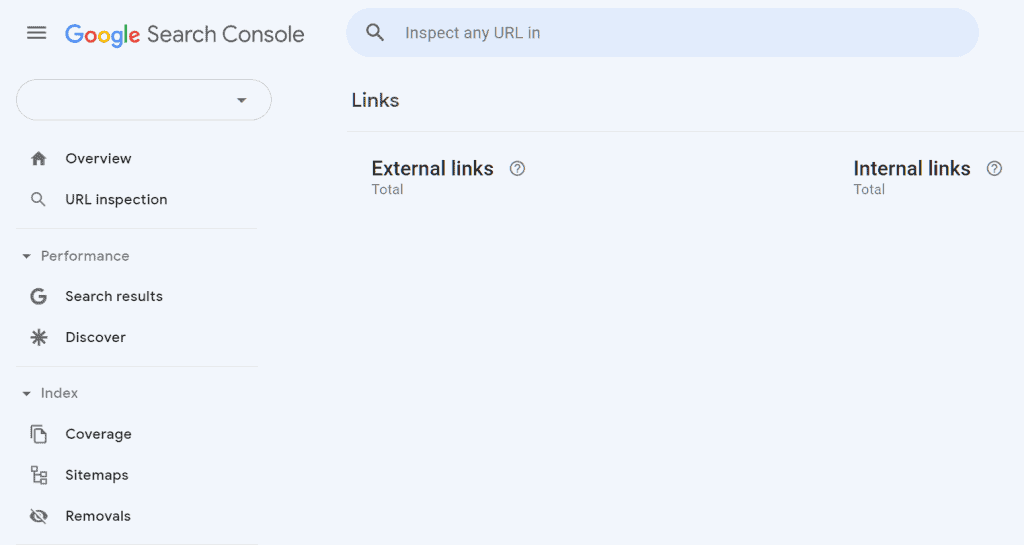 Why? Here are some of the main reasons:
the backlink could be removed
the link initially with a follow attribute, could be changed to a nofollow.
What tools allow us to do a backlink analysis?
Google Search Console: Search Console allows us to check the distribution of internal and inbound links.
Ahrefs: Ahref's backlink checker also shows us link trends over time. There is also a free version with limited functions.
Majestic: provides subscribers with tools to analyze link profiles and provides insights into link quality by helping to identify "suspicious links."
SEOZoom: in addition to allowing us to analyze backlinks and suspicious links, it gives us an index on link quality and helps us identify the relationship between text anchors and those using the site name or brand.
Rejecting backlinks
If you find that an inbound link to your site could be risky and could be seen as spam, there is a way to remove it. In addition to being able to contact the site owners directly and ask them to remove the link, you can also take action manually.
Google provides us with a tool called Disavow tool which allows us to reject backlinks.
We simply have to create a .txt file with a list of links to be rejected.
Strategies for link building
Let's see what are the most commonly used strategies for link building. As we saw earlier, you can request links from other sites, buy them, earn "natural" links, or add links to sites that allow you to do so.
We have already seen what kind of content to create to try to attract backlinks, so let's move on to look at other strategies.
Guest post
One of the systems used is to resort to guest posts. Several blogs and sites give you the opportunity to "host" articles written by other authors and allow the author to place a link back to his or her web site within these posts.
This system has been widely used and then so abused that it's been associated with spam activity. Just think of the statements by Matt Cutts in 2014 that ended the era when guest posts could manipulate rankings.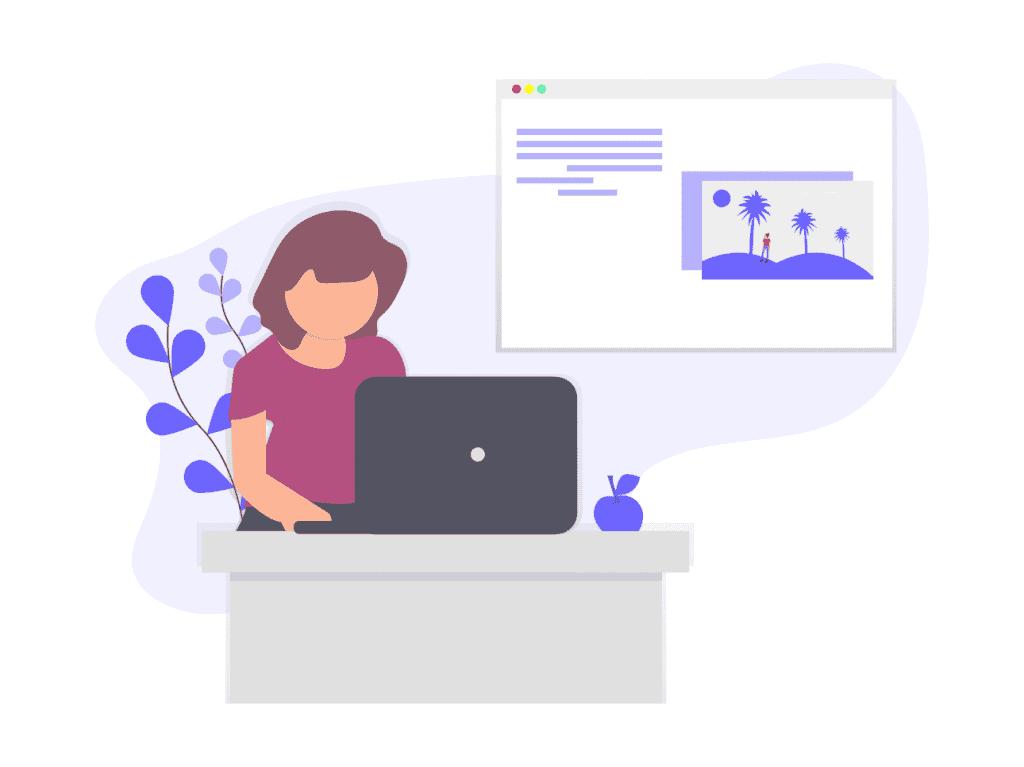 This does not mean that this strategy is completely useless nowadays, but that deeper considerations need to be made.
Does the site have only guest posts? Does every page have an external link? If the answer is yes, then you won't be able to get anything good because that backlink will be seen as worthless. Also, low quality links could be seen as spam and lead to penalties.
Broken link
Broken links are a great opportunity to do link building. How does it work?
The method is to identify broken links on other people's sites and suggest that instead of the link that no longer works, a backlink to our own content be placed.
You can go several ways: find the broken links, for example, those that point back to a 404 error, and create ad hoc content to replace those links. Or look for broken links to replace them with content you have already created.
In both cases, then you will still have to proceed in the same way, which is to contact the site owners to suggest replacing the broken link with one that points back to your site.
Errors in links
It may happen that there are backlinks that should direct to your site, but they redirect to error pages. In this case you can try to report the error to the site owners and ask them to fix the links with the correct address.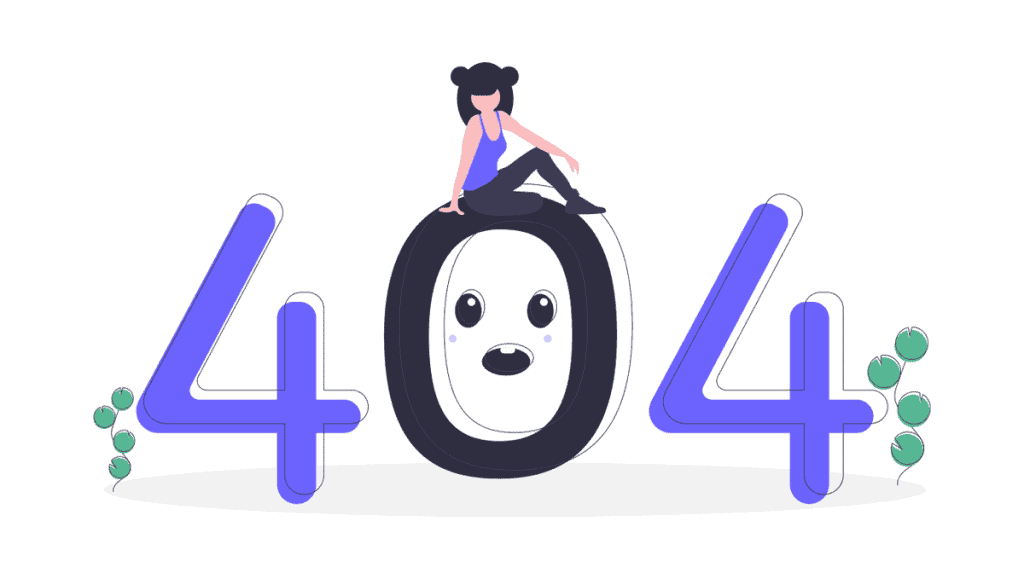 To avoid losing backlinks, if you change your site structure or change domain, you should make sure to redirect links with redirect 301. You can learn more about the impact of SEO domain change by reading our case study.
Mentions
Have you found a page that mentions your site without including any links? Or does it use an image of yours? This is an excellent opportunity to contact the author of the post and ask them to include a link to your site.
There are several systems you can use to find mentions, for example, you can use Google Alerts that will send you a notification whenever it detects a certain text on a new web page.

For example, you can use your name or brand name and receive notifications when you are mentioned.
Forums, directories and comments in blogs.
As we said, one of the link building strategies is to insert links "manually." Sites such as forums and communities, but also directories or the comments sections of other blogs themselves, can be used for this purpose.
The main advantage is that this strategy does not take much time, the disadvantage, however, is that these links do not have much value to search engines. For example, links from forums and comment sections of sites are generally set as nofollow.
If, however, instead of dwelling on seeing the situation only from an SEO point of view, we go even further, we might consider using this type of link to gain other benefits. For example, increasing traffic to our site.
Buy or exchange links.
The guidelines from Google to webmasters are very clear and specify that you should not manipulate links. There are some link building activities that can be identified as improper and can lead to a search engine penalty.
These include:
The buying and selling of links with the goal of increasing PageRank.
The massive link exchange.
In addition to using algorithms, Google also performs manual checks with its anti-spam team, so remember that buying or trading links is part of the riskiest link building strategies.
Some people decide to go this route anyway, trying to make their links look "natural," but to quote Matt Cutts:
The goal is not to "make your links look natural," the goal is for your links to look natural.

Matt Cutts
Conclusion
We have seen that link building is one of the important factors for ranking and we've understood that there are several elements to take into account both to gain natural links and to get backlinks without being penalized.
In this article, Introductory guide to link building, we started with the basic concepts to understand the importance of backlinks in the context of search engines. We have seen that strategies that lead to obtaining low-quality links are no longer effective and, moreover, are also potentially harmful to our site.
Creating valuable content and trying to convert mentions into backlinks are some of the activities we can do in a link building campaign. In addition, even after getting links, we should always monitor the site especially if we make changes so that we do not risk losing all the work we have done.
What do you think are the most effective strategies? Let us know in the comments below.