Do you want to know what are the characteristics of a multidomain hosting and understand if this solution is suitable for your project?
In this article I will show you how to choose a professional server to host your websites.
I will explain the difference between multidomain hosting and classic shared hosting and what are the advantages of this service.
Let's start right away by answering the question that brought you here.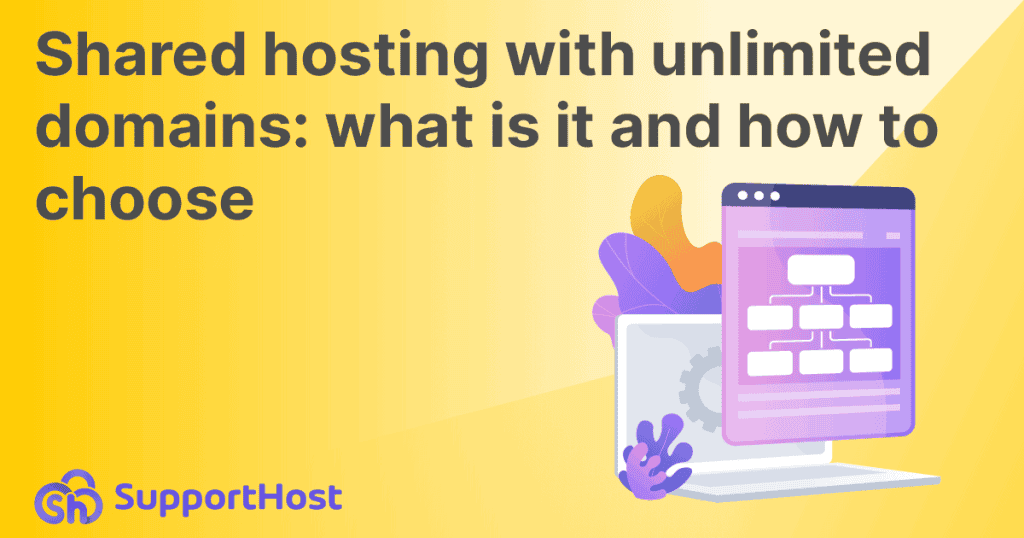 What does multidomain hosting mean?
When we talk about multidomain hosting, we are referring to a hosting service with one main feature:
the ability to host multiple domains and, therefore, multiple websites on a single account.
In other words, with a single hosting plan and a single account, you can manage two, three or more independent websites.
I would like to point out that there are different ways to define a service of this type. You may hear about:
multidomain hosting;
semi-dedicated hosting.
Note: in this article, I will use the different terms as synonyms, therefore note that these are always services that can be associated with multiple web domains.
Are all hosting plans multidomain?
When looking for a website space, you need to make additional considerations if you want to host multiple sites.
Keep in mind that many services, such as normal shared environments, allow you to associate only one domain with your account. These plans are right for those with only one website.
But if you have multiple websites, what are the alternatives?
Case 1: Purchase multiple single domain hosting plans, for example shared plans, and manage the hosting accounts separately.
Case 2: Choose a split or multidomain plan and manage all sites from a single account.
Please note: in both cases your websites will still be independent.
In this article, we are going to see what are the advantages of a multidomain solution and in which cases it is more convenient than buying multiple hosting plans.
First, however, let's see what are the characteristics to look for in a multidomain hosting.
How to find the multidomain hosting that's right for you
There are particular factors to consider when choosing a multidomain hosting.
I anticipate that we will not talk about the basic characteristics of a hosting service, so we will not see how to choose hosting in general. Instead, we will focus on which elements to evaluate when choosing a multidomain hosting.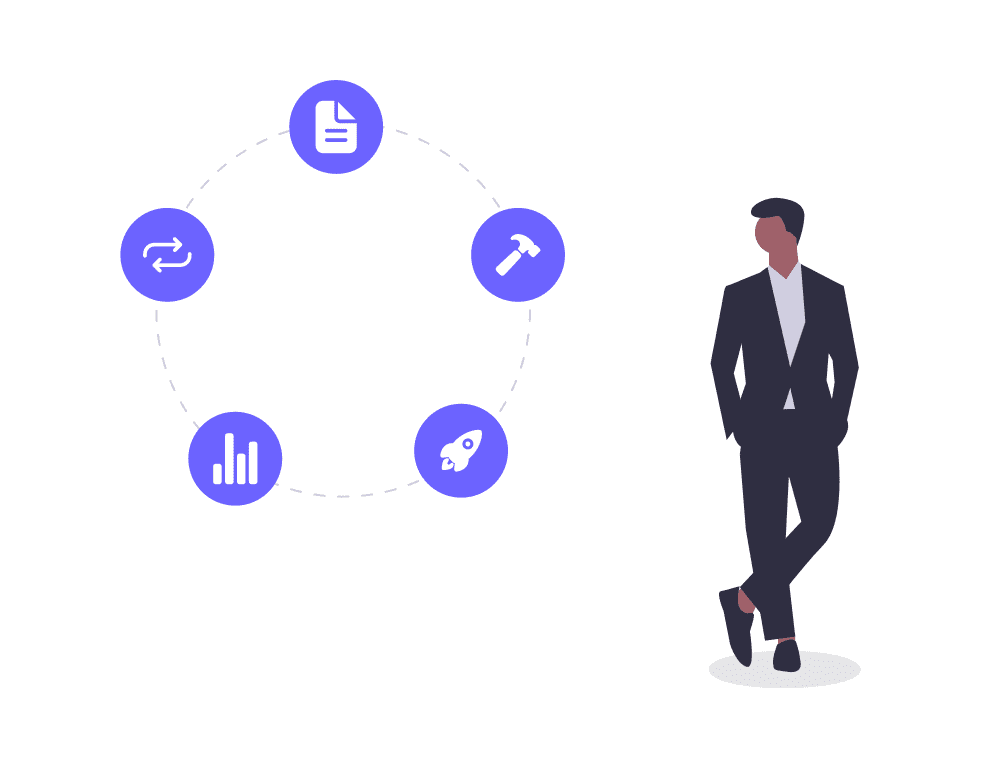 Number of domains
Since the strength of multidomain hosting consists in the possibility of hosting multiple sites with a single hosting account, the first element to consider is the number of domains you can host.
Depending on the provider, the multidomain hosting offers change. The ideal is always to choose a plan that has no restrictions in this regard and allows you to associate unlimited domains with your account.
Domain management and hosting panel
The number of domains you can host is just the tip of the iceberg. In reality, there are other factors that help you choose the multidomain plan that best suits your needs.
As we will see later in this article, one of the reasons for choosing a multidomain hosting is to simplify management.
If you want to make sure that the hosting plan you choose really makes your life easier you should evaluate what type of hosting panel you are provided with and understand if it will be easy to manage your account.
For example cPanel is one of the most popular hosting panels. What makes it so popular is its ease of use.
A multidomain hosting plan is super easy to administer with cPanel.
Some operations you can do from the panel:
you can associate additional domains with your hosting account;
access files from a handy file manager;
edit files with the available text editor accessible directly from the file manager.
It is undoubtedly the ideal solution for those who start from scratch and still have no experience with managing a hosting plan.
Ability to create parked domains, aliases and subdomains
Another feature to consider when choosing a multidomain plan is the ability to create parked domains, aliases and subdomains.
Let me briefly explain what it is.
Parked domains: These are domains that you have registered but are not using yet.
Domain alias: An alias allows you to make multiple domains point to the same website. For example, if the main domain is domain.com, and you create an alias called "new-domain.com," by visiting the page "domain-new.com" you will still see the contents of the main domain.
Subdomains: These are subsections of the main domain.
In this case, the address will be like this:
reserved.domain.com
The main domain is "domain.com", while the entire address "reserved.domain.com" is the subdomain.
Unlike the two options we have just seen, subdomains do not need to be registered but depend on the main domain. You can use them for example to create an area reserved for customers.
With SupportHost's multidomain plans you can create unlimited subdomains, parked domains and aliases.
SSL certificate
As you may already know, to adopt the HTTPS protocol on your websites, you need to have an SSL certificate.
Having a site that uses a secure protocol is synonymous with reliability and is now a prerogative for all types of sites.
In principle, a free SSL certificate can be used, although if payments are made through the site, it may be a good idea to use paid certificates.
For example if you choose Drupal hosting or WooCommerce hosting, with SupportHost you will get the free SSL certificate as with all other plans. In the specific case of an e-commerce, you can also evaluate whether to purchase a different certificate that also includes guarantees.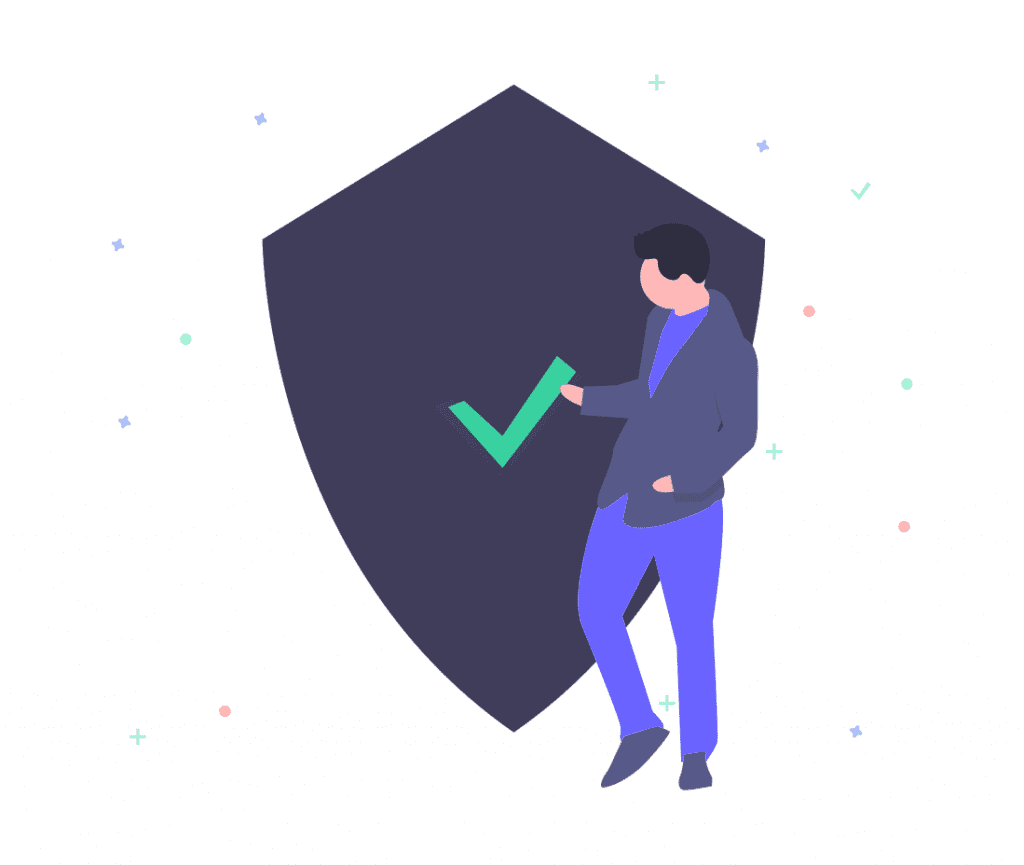 After this brief digression, let us return to the point of the question. When choosing multidomain hosting make sure that the SSL certificate is included and that it is applicable to all domains (as well as having subdomains) in the hosting account.
We know how complicated it can be for those approaching website management for the first time to navigate all these functions. That's why at SupportHost we want to make things easy for you: our SSL certificates are activated and renewed automatically.
That means that you don't have to go through any complicated procedures or request activation from our support team.
Resources associated with multidomain hosting
When choosing a multidomain hosting plan you need to carefully evaluate your resources.
Is the plan adequate to host multiple websites?
Will all sites have sufficient resources to support visits?
To answer these questions, we must first understand what kind of resources we are talking about.
Bandwidth
Keep in mind that if you choose a shared plan, the bandwidth and monthly traffic will be available to a single website.
But in a multidomain hosting?
In this case the traffic will be divided among all the sites you host on the account.
For this you should make an estimate of the traffic or prefer hosting plans that do not have monthly traffic limits.
Disk space
More sites = more space needed.
When purchasing a multidomain plan, keep in mind that depending on the number of websites you will need more available space.
The space required depends on various factors and varies considerably according to the sites you are going to create.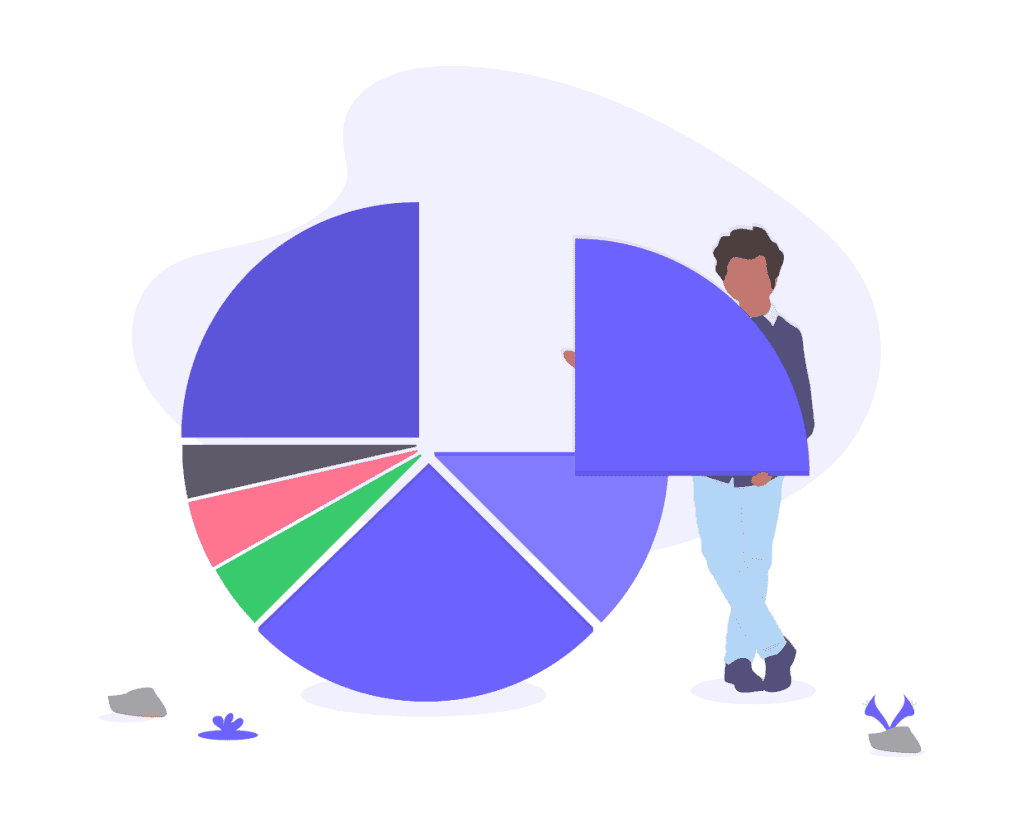 Basically, you must always consider that a certain percentage of space will be occupied by the files that allow the site to function. For example, for a site created with WordPress there will be WordPress files and plugins.
To this basic fee are added the files that you will upload to the site: images, videos and so on.
Hardware resources: RAM and CPU
Often, when choosing a hosting plan, you just look at the amount of space available.
There are actually other equally important factors.
We are talking about the other physical resources of the server such as RAM and CPU.
Here we are faced with the big difference between multidomain hosting plans and normal shared plans.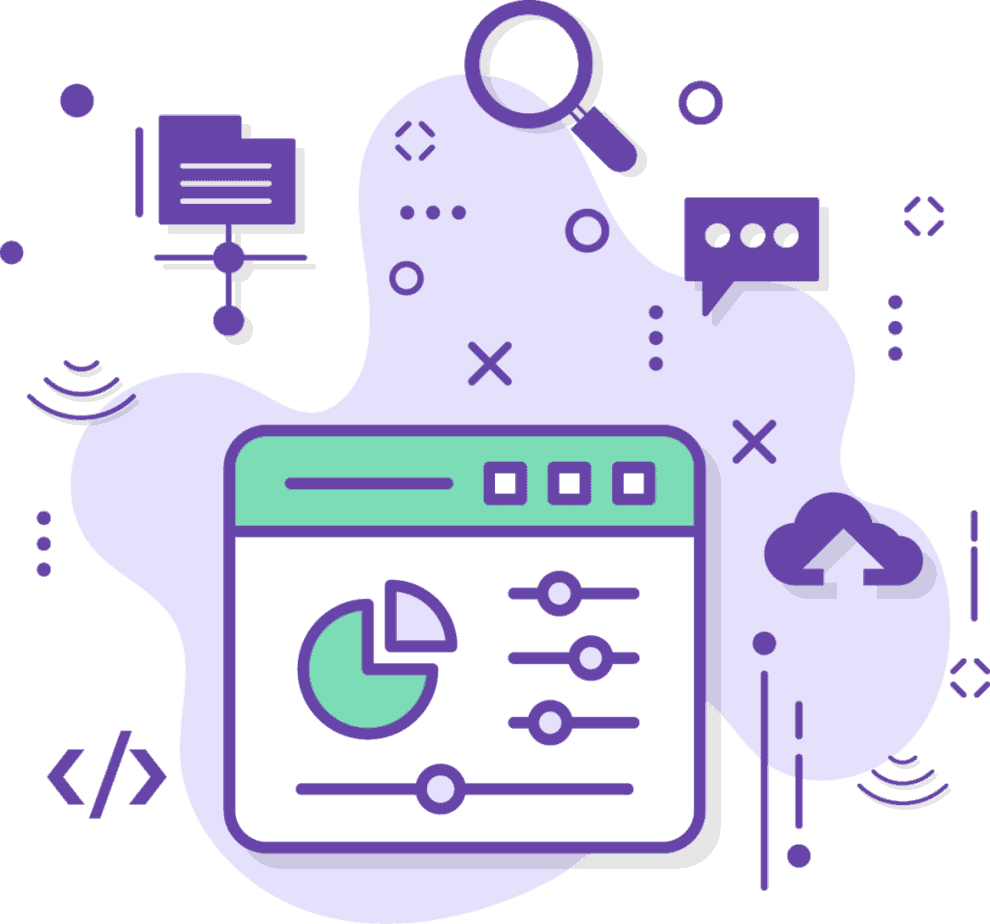 At the base of these two services, we have the same concept:
a server is split to accommodate multiple accounts.
What's the difference then?
A shared plan has fewer resources than a plan. Precisely for the purpose of the hosting plan itself: a shared account is created for a single website, while a semi-dedicated or multidomain one can host multiple sites.
It is therefore clear that multidomain solutions need more resources.
I'll show you an example that will help you understand why plans with more resources are called semi-dedicated and what the differences are with shared hosting.
Let's imagine we have two servers with the same hardware configuration.
In a server we want to create shared accounts with 2GB of RAM and 2CPU associated with each account.
We split the other server's resources into 8GB RAM and 8 CPU accounts to create semi-dedicated accounts where users can associate multiple domains.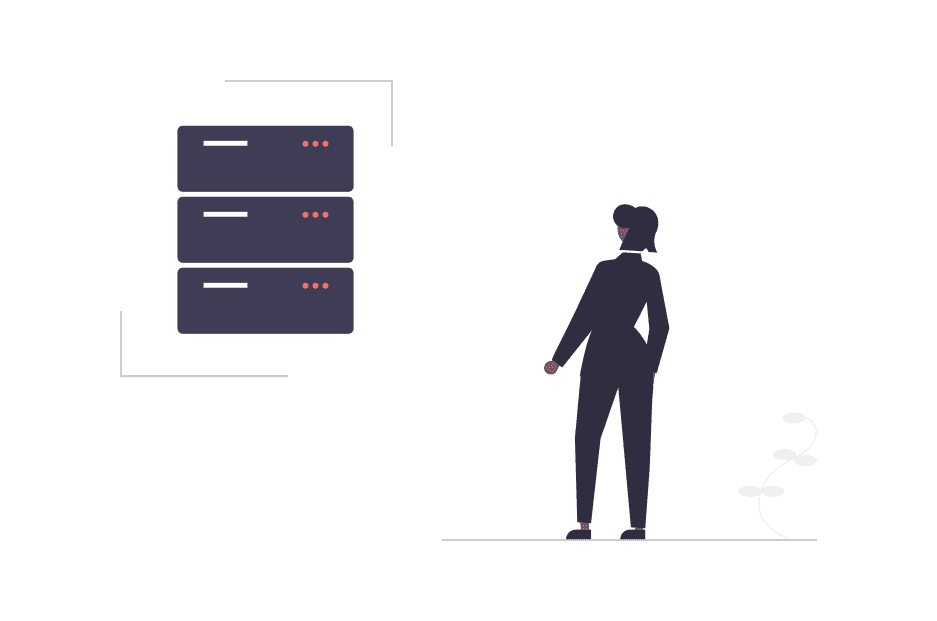 Considering that servers have limited physical resources, what happens?
On the first server we will be able to host a greater number of shared accounts, let's assume we can create 100.
Each semi-dedicated account in this example has four times the resources of a shared one. Which means that on the same server where we can create 100 shared accounts (with those resources), we will be able to create 25 semi-dedicated accounts.
We have reached the point: we are talking about semi-dedicated plans, precisely because in terms of resources they are closer to a dedicated server than a normal shared plan.
In fact, as we have seen, the difference lies in the number of accounts hosted on the same server: reducing the number of accounts ensures more resources for a single user.
Advantages of multidomain hosting
Now that we have seen how to choose a multidomain hosting, let's see what the advantages of this service are.
Simplicity of management
One of the reasons for choosing multidomain hosting is the simplification in terms of management and time savings that can be obtained.
If you find yourself managing multiple domains, being able to do it more easily is essential.
Imagine you have several websites each with a single account. What happens when you have to manage them?
For example, you want to create a backup of all your sites. Each site has a different cPanel account and you need to log into each individual hosting panel to create the backup.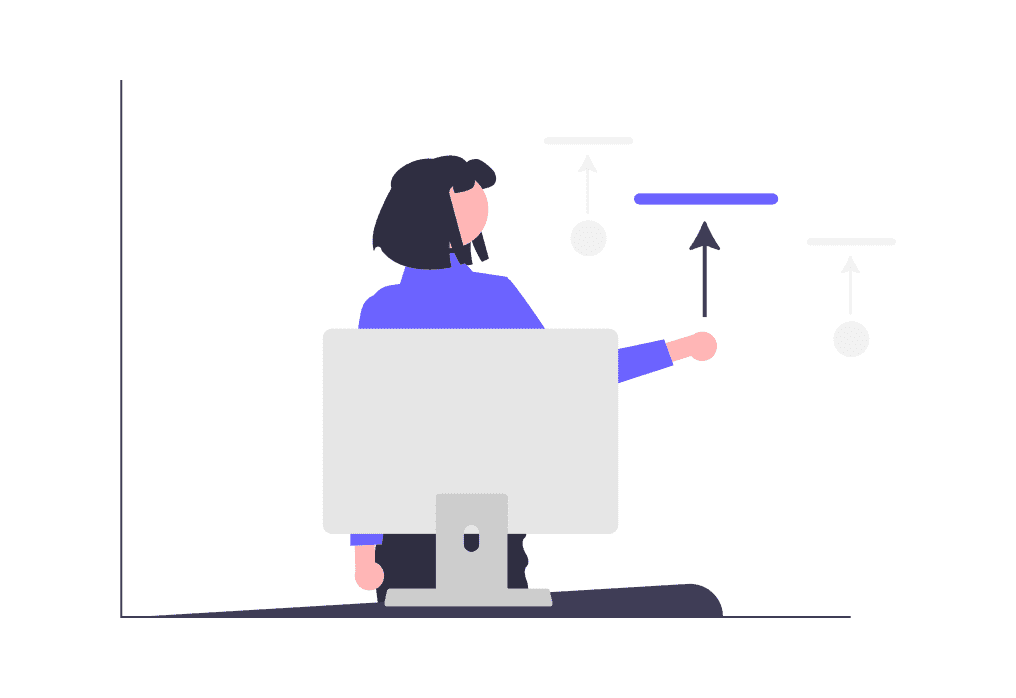 How would the situation change with multidomain hosting?
You would log into a single cPanel account from which to manage all your sites and create backups of individual directories.
Another reason why multidomain hosting can be more convenient, is revealed at the time of renewal.
If you have only one hosting plan, it is easier to manage the renewal procedure: you have a single deadline, when the date arrives, you renew the plan and that's it.
However, if you have multiple sites, each with a separate hosting plan, you have multiple due dates to meet.
Domain and hosting with the same provider?
If your goal is to save time and make everything easier to manage, it is better to have a hosting and domain plan with the same provider.
Choose a multidomain plan and register all domains with the same provider.
This way you manage all domains from one interface.
You can also choose to register domains with one provider and purchase the hosting plan from another provider. In this case you will need to take an additional step to connect the domains to your hosting account: change the nameservers.
Cost savings
The other big advantage of multidomain web plans is cost savings.
In most cases buying a multidomain plan to host multiple websites is cheaper than buying a single shared plan for each of the sites.
Conclusion
After reading this article, the definition of fractional web space should be clear. Besides going over what the service is and what other ways it is called, we have given you practical tips for choosing the best fractional hosting.
Finally, we turned our attention to the advantages of these hosting solutions.
And you, do you prefer to buy multiple shared plans for each site or manage them together with a multidomain account? Let us know with a comment.