Jetpack is one of the most widely used and at the same time the most debated plugins.
Want to know if it's worth using Jetpack on your WordPress site?
In this article we are going to take a closer look at the plugin, see what its functions are, what you can get with the premium version and what are the advantages and disadvantages.
Then with real tests on a test plan of our shared hosting, we're going to find out what impact the plugin has on the performance of a site.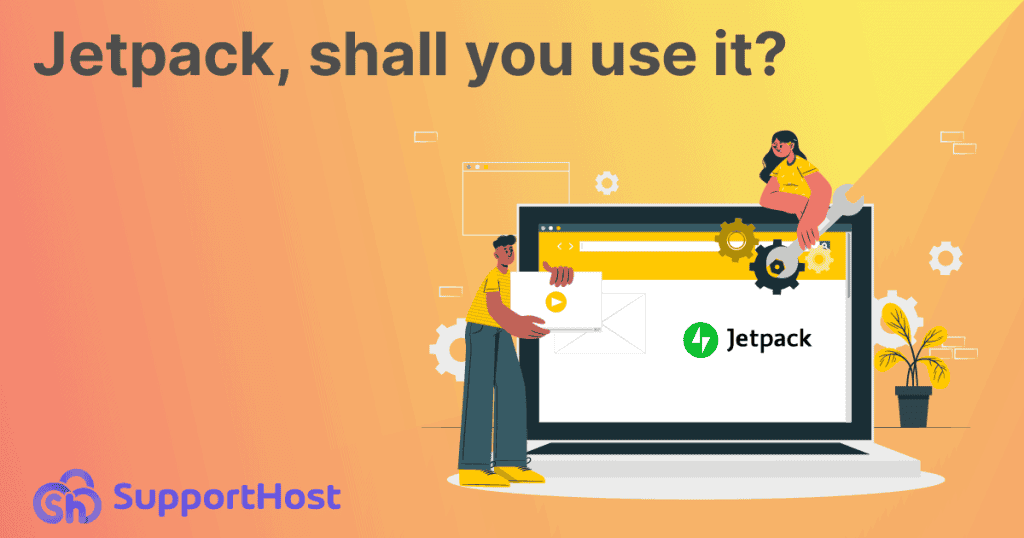 What is Jetpack?
Jetpack is a plugin developed by Automattic who takes care of keeping it updated and adding new features from time to time.
It is a multi purpose plugin: a single extension that has multiple functions.
Thanks to its modules you can access all the features ranging from backup creation to security up to statistics and contact forms.
In this article we will look at the functions offered by the plugin and try to understand if it makes sense to integrate so many functions in one plugin.
Plans and pricing
Before we see an overview of the plugin's features, let's talk about costs.
Jetpack is available as a free version, you just need to install and activate it on your WordPress site.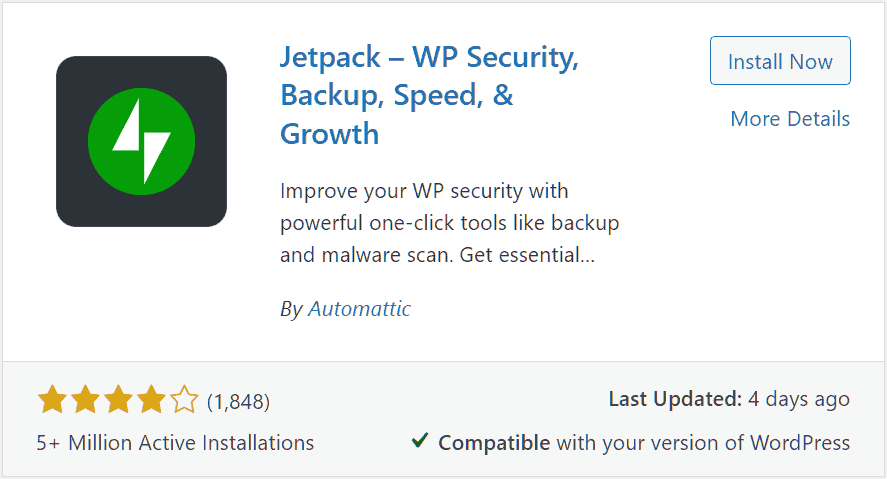 In addition to the free version, you can also choose a paid plan among those offered.
VaultPress Backup: Includes backup and 10GB of cloud storage. It costs €6 per month with an annual subscription.
Security: In addition to the backup included in the previous plan, it also allows you to perform anti-malware scans and includes Akismet anti-spam to protect the site from comment spam. The cost starts from €25 per month.
Complete: includes the functions of the plans we have just seen and in addition: 1TB of space to store videos, quick search function on the site (based on Elasticsearch), social and CRM functions. This plan starts at €60 per month.
List of features included in the free version of Jetpack
Here are the main features of Jetpack. The functions listed here are available in the free version of the plugin.
Activity Log: You can view the last 20 actions performed on the site, such as page changes, uploading images, etc.
Site down monitoring: you can set up notifications to be notified if the site is offline.
Brute force attack protection – The plugin blocks unauthorized login attempts to your WordPress site.
Secure login and two-factor authentication option.
Automatic update of plugins.
CDN.
Lazy- loading of images: it is used to improve site loading times.
Statistics.
Features for SEO: including customizing the title and meta description of pages and articles and creating sitemaps.
Galleries and Carousels.
Contact form and for newsletter subscriptions.
Module to show related articles.
Why use Jetpack: what are the pros and cons?
With over 5 million active installs, Jetpack is definitely one of the most used plugins.
What features make it so popular?
Is it really appreciated by everyone?
Let's start by saying that it is one of the most debated WordPress plugins: there are those who love it and those who hate it.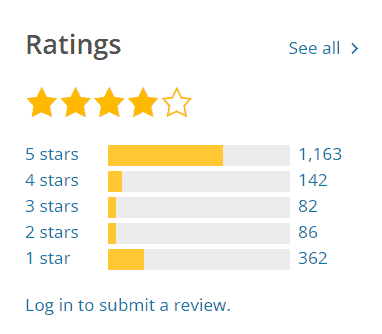 So, let's have a look at what Jetpack's strengths are and the reasons why it is better to stay away from this plugin.
Do I need to create a WordPress.com account to use the plugin?
After installing and activating Jetpack, we will be taken to the configuration page.
As we proceed, we will be redirected to WordPress.com and will be asked to log in with an account or to register again.
In order to use all the features of the plugin you need to create a WordPress.com account or log into an existing one.
Please note that you can also choose to continue without linking the account, in this case you can decide later whether to create it. To do this, simply scroll to the bottom of the page and click Continue without a user account.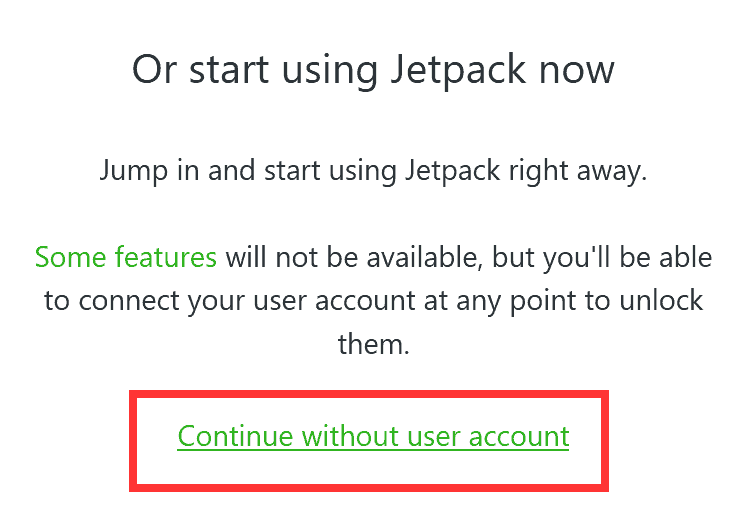 Keep in mind that if you don't connect your WordPress.com account, you won't be able to use these features:
Social Jetpack for sharing;
Notifications;
Automatic update of plugins;
Activity logs;
Advanced statistics;
Premium features like cloud backup or search (only available with paid versions of the plugin).
The other features (you can check out the full list) will be available even if you don't create an account.
Many functions in one plugin
Pros: Saves time.
Cons: More limited than having specific plugins for each function.
Jetpack is defined by its own developers as the plugin to do "practically anything". Does this really make it the perfect plugin under any circumstance?
Having only one plugin for several functions is an advantage because it saves us time. Especially for those approaching to create their first site with WordPress, orienting themselves in the multitude of plugins is not easy.
Instead of trial and error and installing different plugins until you find the one that works best, you can choose a single plugin that replaces many.
In these circumstances therefore, a plugin like Jetpack can be the ideal solution. Having only one plugin or a small number in general also helps us to keep our site "in order".
When it's time to update, it goes faster and reduces incompatibility problems between different plugins.
Having many modules in one plugin can also be a disadvantage. If you only use one or two of Jetpack's features, you might want to consider installing two plugins that replace the features (and do their job better).
The problem with multi purpose plugins is that single modules will be more limited if you compare them to specific plugins for the same function. For example, the Jetpack contact form will never have the same level of customization that a specific plugin for this function can offer you.
Let's look at some of the most important features of Jetpack and see what are the specific advantages and disadvantages.
Note: As you'll see, we haven't talked about backup in these features. The reason is that backups are only included in Jetpack's paid plans.
Security: the secure login function
One of the functions that can be activated with Jetpack is secure authentication. By activating it, you can use the same credentials to access WordPress.com and WordPress.org.
Furthermore, in this way, if you have several sites and you activate the option on all of them, you can use the same access data.
However, using the same login credentials is not recommended and can pose a security risk.
It is safer to differentiate your login credentials and always choose strong passwords.
Instead, other ways can be used to protect the administration area, such as changing the login URL. We explained how to do it in the guide on how to improve the security of a WordPress site.
Performance: "site accelerator" function
Among the basic features of the automatic plugin, we can also find a system to improve site performance. The feature is called Site Accelerator and includes:
an image CDN (formerly known as Photon);
a caching system for static files.
This feature aims to reduce the workload on the server and speed up loading of WordPress site.
However, there are limitations to consider, one of which is the fact that it is not possible to invalidate the cache.
This lack makes it difficult to update the site.
For example, if you want to update an image you will have to change the file name manually so that the changes are then made effective. In some cases you will need to contact Jetpack support to delete the images.
Contact form functionality
Speaking of the functions of this plugin, we first mentioned the limits of the individual modules. Jetpack allows us to create very simple contact forms with just a few pre-set fields.
In this case there is no need to activate the feature. After installing Jetpack, in fact, a series of Gutenberg blocks will be added automatically.
By creating an article or page, we will be able to insert the contact form inside it like a normal block and then customize it directly in the editor.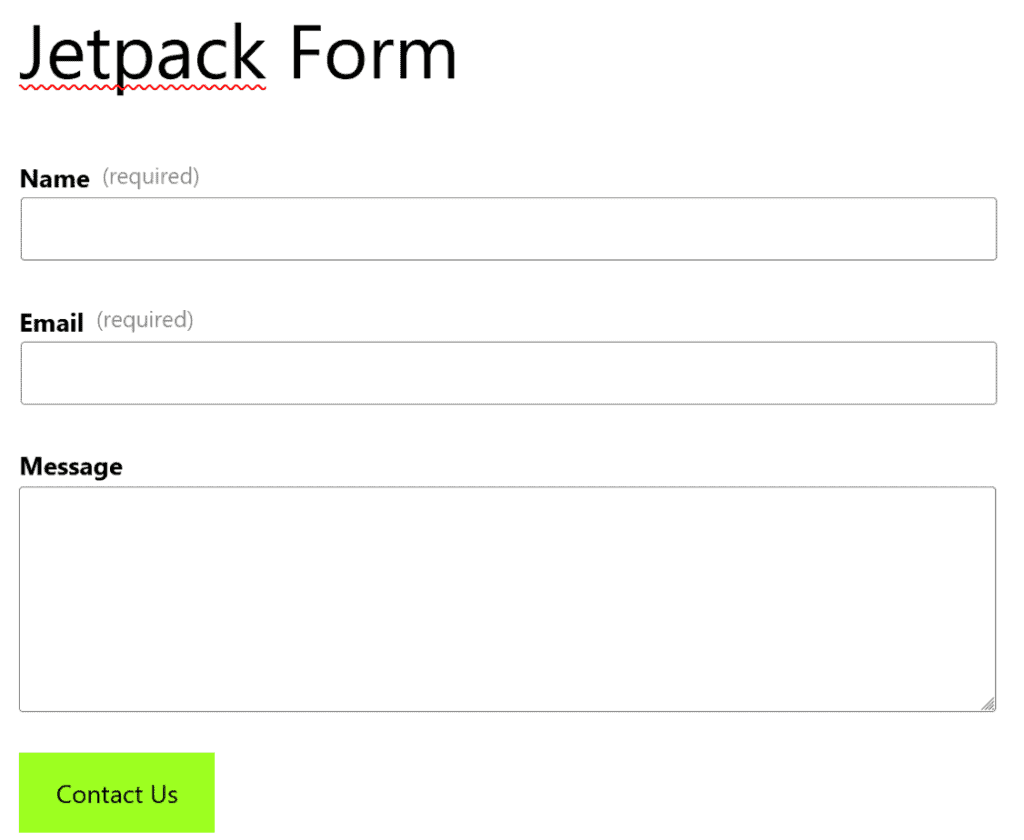 Unlike other plugins, in this case you will not find a real section in the settings in which to determine the characteristics of the contact form, but you will have to manage all the settings including those for sending directly within the editor.
In case you need more options or particular customizations, you may prefer to use a specific plugin for creating contact forms such as Contact Form 7.
Plugin limitations and known issues
Like all plugins, Jetpack also has compatibility issues with other extensions. If your site is experiencing problems you should check the list of all active plugins.
For example, Jetpack is not compatible with plugins that have an anti-spam feature for comments. When you activate Jetpack and use the comment feature, WordPress' default system for handling comments will be deactivated.
You can find all other known compatibility issues on the support page.
Also keep in mind that your site must be accessible for Jetpack to work. This means that you will not be able to use password protection or put the site under maintenance if you want to use the plugin normally.
In these cases and if you want to use Jetpack in a local WordPress installation, you will need to activate the development mode of the plugin.
Pro Tip: To enable development mode just add the line below in your wp-config.php file
define( 'JETPACK_DEV_DEBUG', true );
Is it true that Jetpack slows down the site?
If you've heard of Jetpack before, chances are you've come across comments and articles criticizing its impact on performance.
Can a single plugin really be the cause of a slow site?
To understand this, we carried out tests on a test site.
Here's what we did.
Speed ​​measuring tool: GTmetrix with test server location London and Chrome (desktop) as browser.
We created a fresh installation with these characteristics:
Hosting Plan Used: Shared Hosting 1 by SupportHost.
WordPress version: 6.1.1
Active theme: Twenty Twenty-Three (the default WordPress theme).
The tests we have carried out are the following:
Installing WordPress without any plugins activated.
Jetpack activated with default modules.
Testing a contact form page created with Jetpack.
Testing a contact form page generated with Contact Form 7.
Installing WordPress without any plugins
We ran the test on the test site's home page. All plugins were disabled.
We need this test to have a starting point.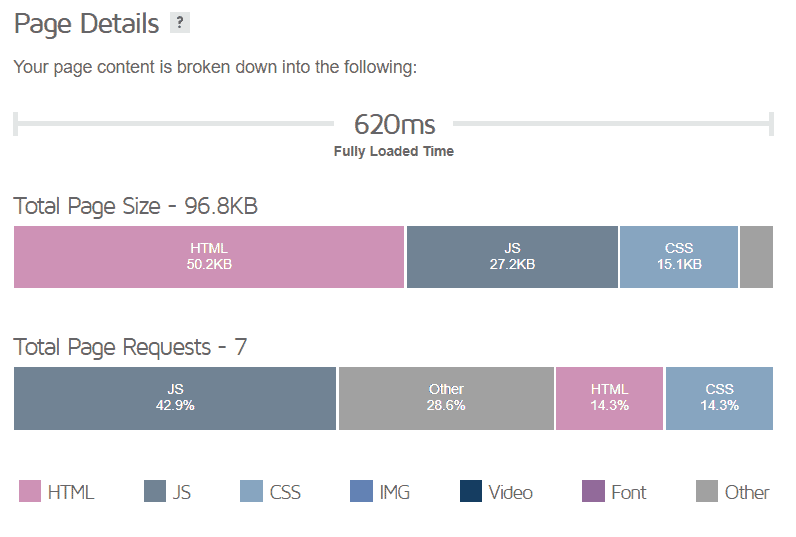 Jetpack active with default modules
In this test we installed and activated Jetpack. At the time of testing with GTmetrix, the active modules were the default ones that are activated without having connected the account to WordPress.com, namely the following: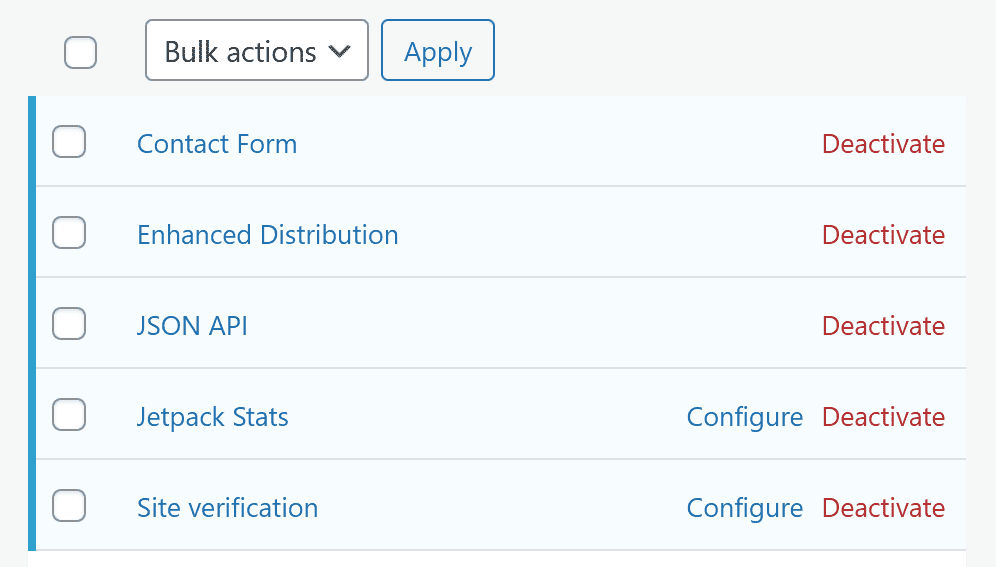 The results of the test.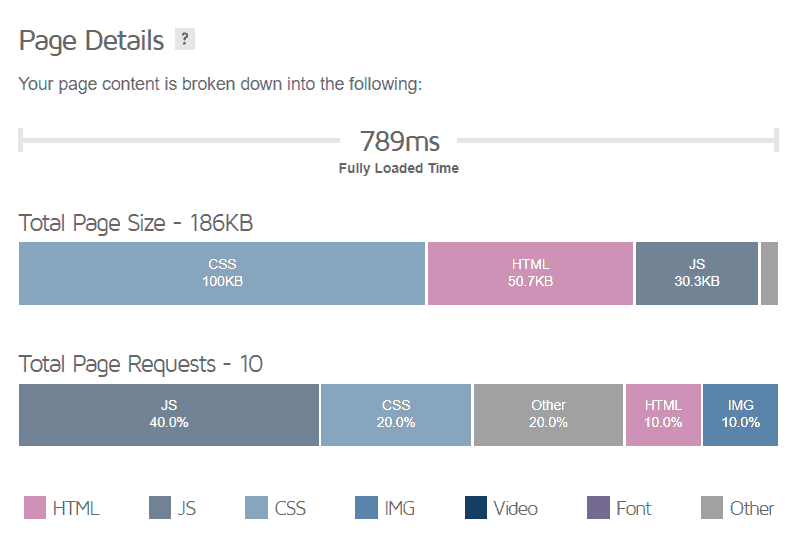 Page with contact form (Jetpack)
We created a page with a Jetpack contact form inside and ran the test.
Results: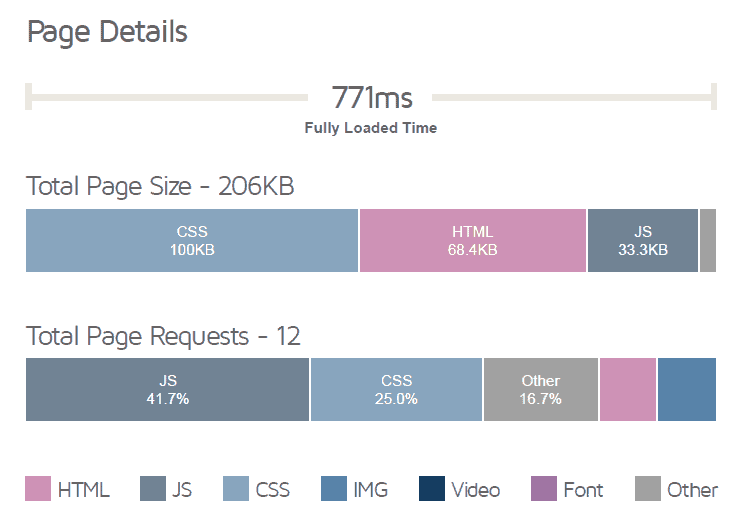 Page with contact form (Contact Form 7)
For comparison, we have created a page with a contact form created with Contact Form 7. Both are very basic contact forms without customizations and with the classic required fields (name, email and message).
Our test gave these results: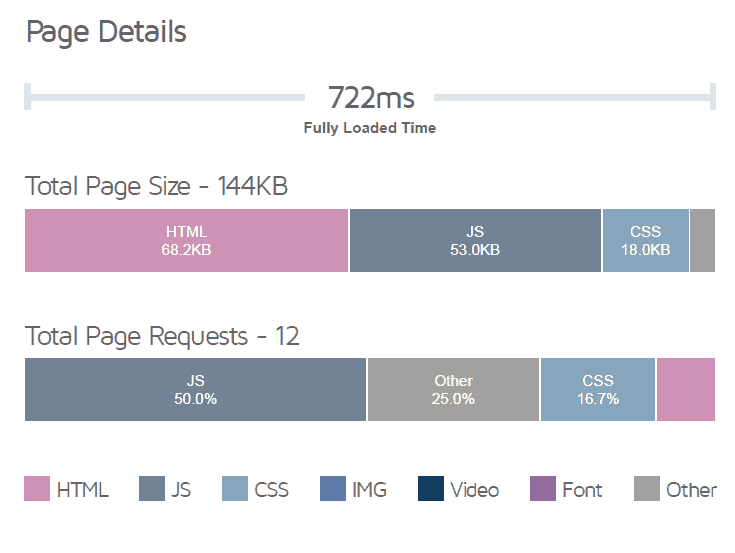 Conclusions on Jetpack performance
From our tests, Jetpack doesn't appear to have a major impact on site loading times.
Note that the test was done on a test site, with only the plugins mentioned installed. The situation may vary depending on the other plugins in use, and the performance itself may vary based on the provider that is hosting your site.
If you think Jetpack is slowing down your site, there are several things you can check:
test to find plugins that slow down WordPress;
try running a test with GTmetrix with Jetpack on and off to see what changes;
disable Jetpack modules you are not using.
If you still have problems with this, you can look for alternatives to Jetpack.
Bottom line: is it worth using Jetpack?
There is no definitive answer to this question. It depends on you and your needs.
Here is a summary of the advantages and disadvantages that can help us understand when it is useful to use Jetpack and when it is better to avoid it.
Pros:
✔ It is useful if you need more functions that the plugin provides.
✔ You want to save time: you have several functions in one place and you only need to update one plugin.
Cons:
✘ To access all features (even in the free version) you need to create an account on WordPress.com.
✘ Some modules are very basic, if you need more functions you'll have to resort to specific plugins.
✘ The free version is limited, i.e., backups and malware scans are only included in the paid plans.