With all our shared hosting plans, semi-dedicated, reseller, CMS hosting and dedicated solutions we provide an automatic backup. Let's see how SupportHost's backup service works.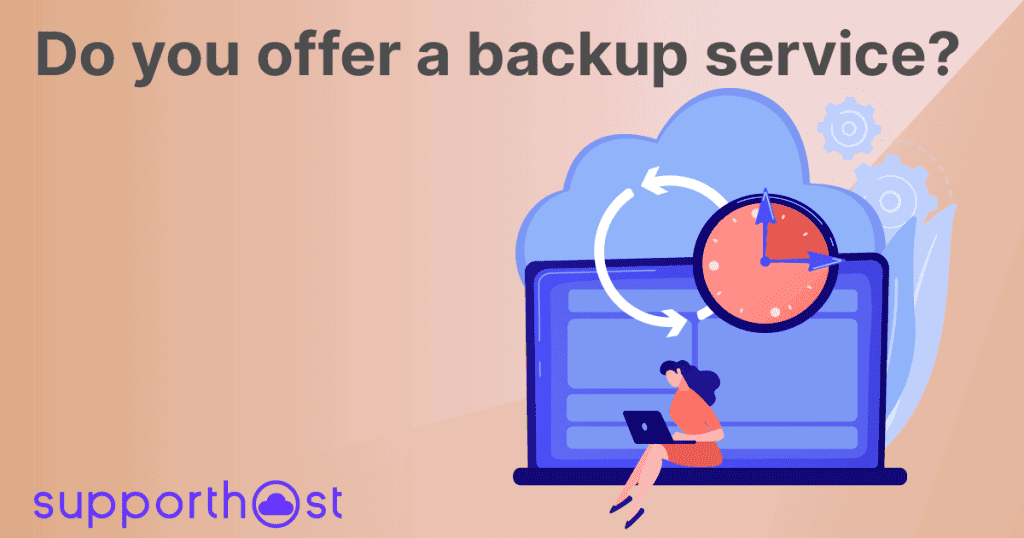 SupportHost backup for shared plans
With all plans an automatic backup is included in the price. Using Jetbackup we create a daily backup for each account (and sub-accounts for those who have a reseller hosting plan).
We keep the last 30 backups for free and give you the possibility to restore backups in complete autonomy through the control panel. With automatic backups you can restore files, databases and emails.
Our customers can also ask our support team to restore a backup for a one-time fee of 20€ + VAT (we apply VAT to individuals residing in the European Union).
The automatic backup service for the last 30 days with Jetbackup applies to the following plans:
- shared hosting
- semidedicated hosting
- Reseller hosting
- CMS hosting: WordPress, Joomla, PrestaShop and Drupal.
Remember that before performing delicate operations such as updating your site, it is always recommended to perform a manual backup. The automatic backup system might make mistakes and with a manual backup you make sure that the backup is working.
SupportHost backup for dedicated services
Dedicated services customers: Magento hosting, VPS cloud hosting and dedicated servers can purchase an additional Disaster recovery service. The service is renewed monthly and the cost depends on the purchased space.
When purchasing the service you establish the number of backups and the period of time for which they will be maintained. With this type of solution you have the possibility to restore files in complete autonomy. The backup service in this case is provided with R1soft or on request with Jetbackup for an additional fee.
In addition to the additional disaster recovery service, we perform a daily account backup every 24 hours. We keep the last 7 copies of the backups on an external server. If you have a managed plan you can contact us for file restoration, restoration has a one-time fee of 20€.