If you do not remember your login credentials to access your client area, or if you are thinking about changing your password, you can follow this short guide to reset the client area password.
It often happens to forget the login credentials of our accounts on various websites. Among all the passwords you have to memorize every day, it is easy for you to forget the password of your client area.
With this procedure, you can reset your account password at any time.
Change the password for the client area
If you need to reset the client area password, the first step is to open the client area.
Then you have to click on the button "forgot password?".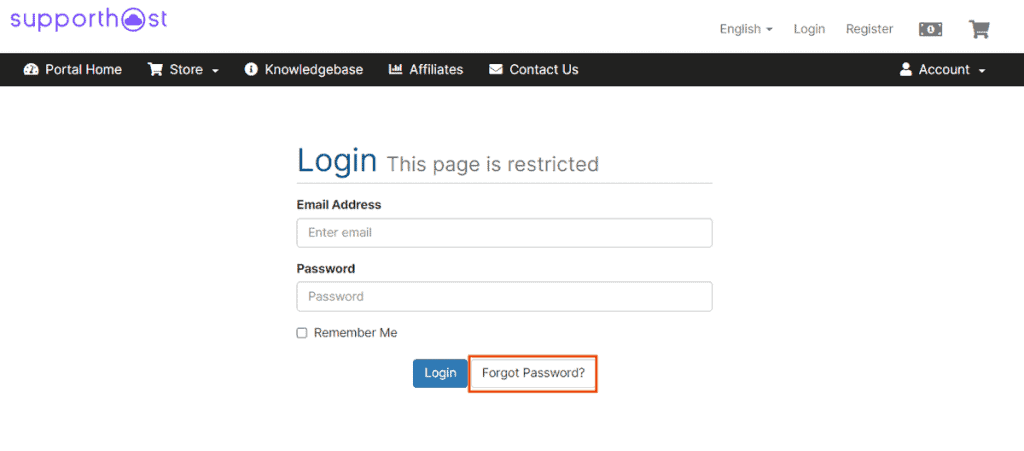 From here, you will need to enter your email address and click on the "Submit" button.
NOTE: If you forgot which email address you used while ordering please contact us, we won't be able to tell you the whole address but we will give you a hint to helpm you remember

After clicking on the "Submit" button, an email will be sent to your mailbox.
Access your email account via browser by connecting to the website of your email manager or, if present, using the app on your smartphone.
Within your account, you will find an email from SupportHost.
Beware of scams. Make sure your email address exactly matches "[email protected]" so that there is no doubt that the email comes from our systems.
Open the email you just received and click on the "Reset your password" link. The link will expire in 2-hours.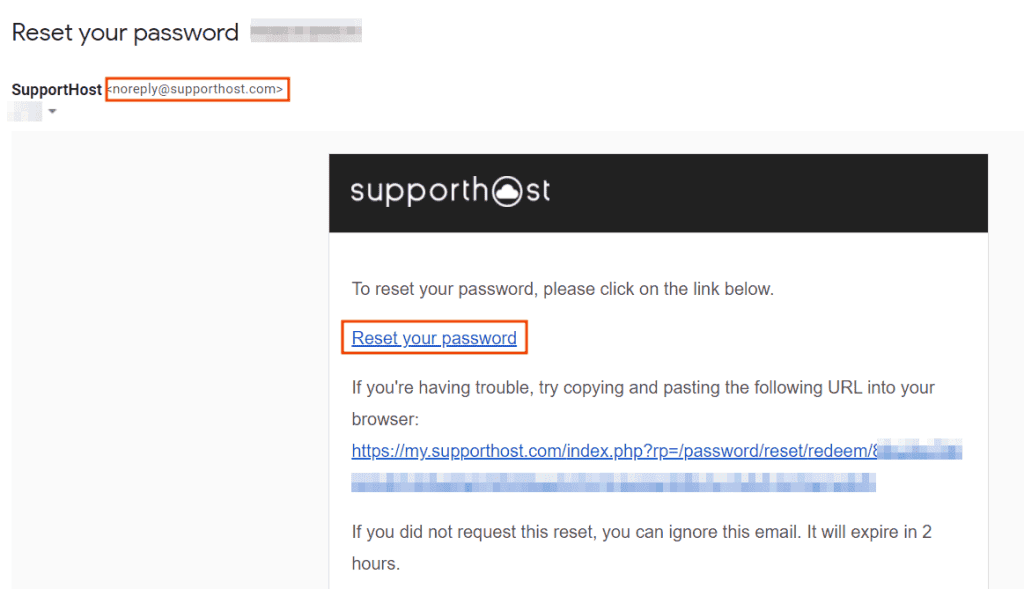 On this page, you will need to choose a password to set. We recommend using a strong password that meets all of the following conditions.
The password must contain a combination of numbers and letters
The password must include one or more special characters (# $!% & Etc ...)
The password must be as complex as possible so that it would be hard to identify it. So, avoid trivial passwords that contain your name, your surname, your date of birth, your social security number, and any other personal information.
Under the heading "Password Strength" there is a bar indicating the level of complexity of the password you have chosen. Based on its color, you will understand when it is possible to save the changes.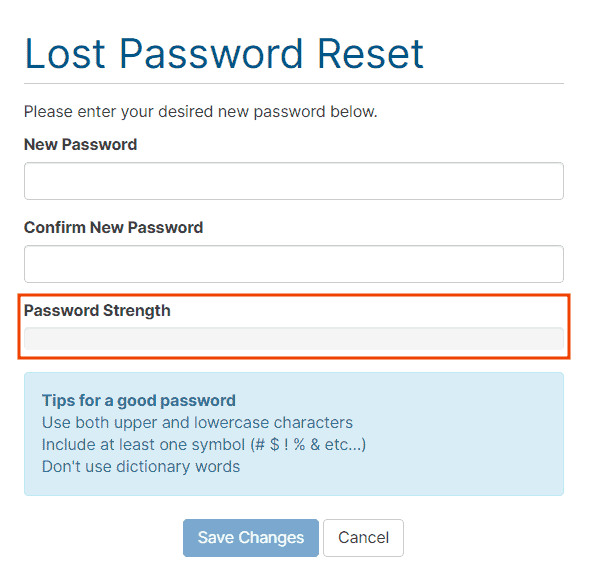 If the bar is red, you will need to change your password or make it more complex, otherwise, you will not be able to save the changes.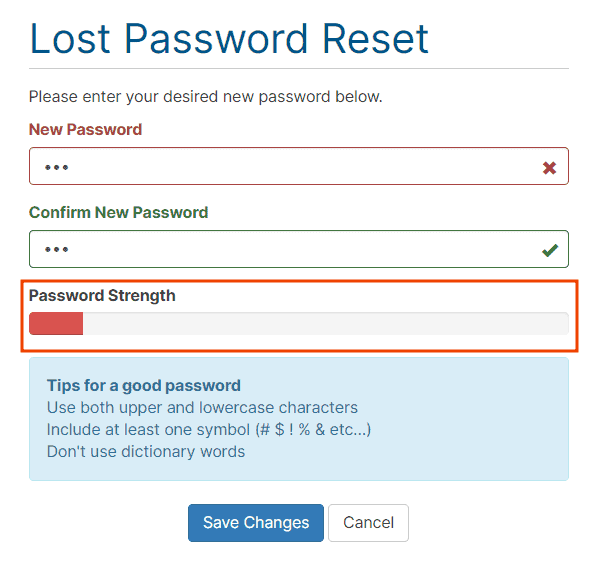 When it turns yellow, you can already save your changes, however, it is recommended to make it more complex until the bar turns green.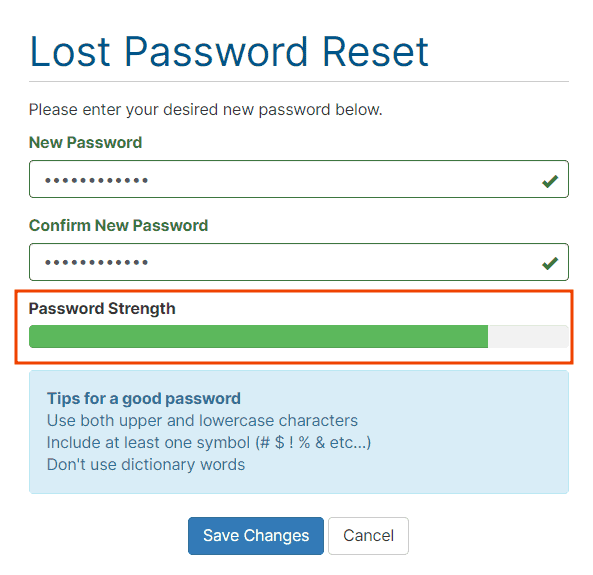 Once you have chosen your password, you will need to click on the "Save Changes" button to complete the client area password reset procedure.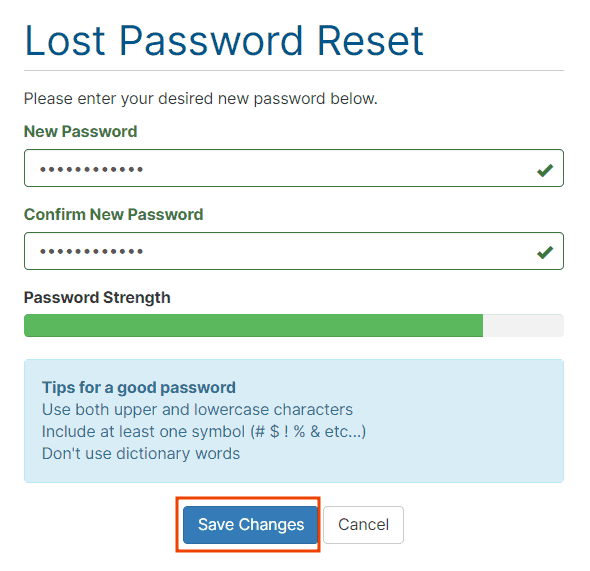 By clicking on the link that will appear on the next screen, you can directly access your client area without having to enter your credentials.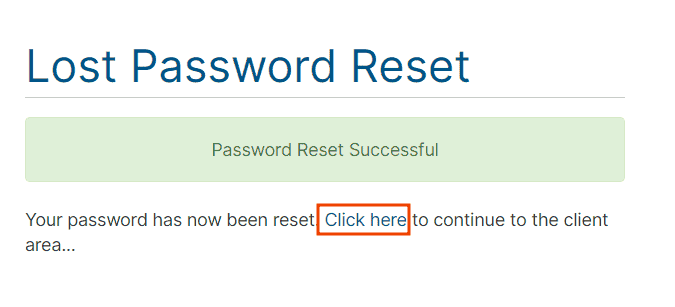 At SupportHost, we care about the security of our users, therefore, the information saved on our systems is automatically encrypted, to protect your personal information from possible hacker attacks on our IT infrastructures.
Support for the client area password reset procedure
If you continue to have problems or are unable to carry out the client area password reset procedure correctly, you can contact us using the contact page.
Alternatively, if you have not received the link to reset your password, you can open a support ticket by filling in the appropriate one contact form, possibly attaching screenshots so that we can help you better.